Together we spark the best

Hello Friends,
I hope you and your family are doing well and keeping safe. We have shown great resilience and fortitude in the past few months, and that spirit will keep taking us forward, one step at a time.
As you may have already learned - DBS is ranked #1 in India among the World's Best Bank by a survey conducted by Forbes in 2020. This survey included 40,000 customers who rated banks on multiple parameters and DBS ranked #1 amongst 29 domestic and international banks. While this is a testament to our excellent service and unique platform, it's an even bigger testament to the people behind this accolade. The countless dedicated hours spent listening to customers, then creating and perfecting solutions for them.
Simply put, we're the best bank because we're the best team. This accolade is a reflection of our teamwork. When we perform well, we provide our customers with the right springboard to be the best version of themselves. And they have shown their gratitude.
Cheers to you and cheers to scaling greater heights together.
Onwards and Upwards,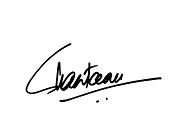 Shantanu Sengupta
Head Consumer Banking,
DBS Bank India Limited