Unbank
noun /un•bœnk/
---
Ever find yourself wishing for a bank that thinks, behaves and acts exactly like you would want it to – a partner so seamless and intuitive that is unlike any other. Banking and technology rolled into one that it almost magically produces more time for you each day – to do more of things you love. The Unbank is here – digibank by DBS.

Instant

Intelligent

Intuitive
It's time for you to live more, bank less with digibank by DBS. Watch Video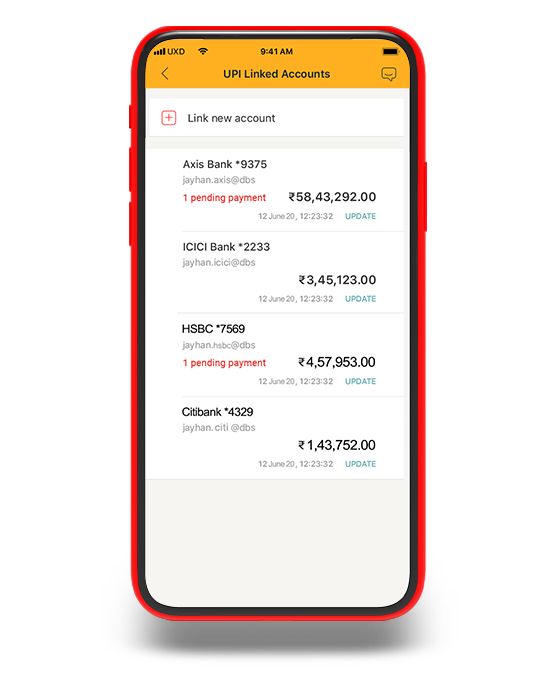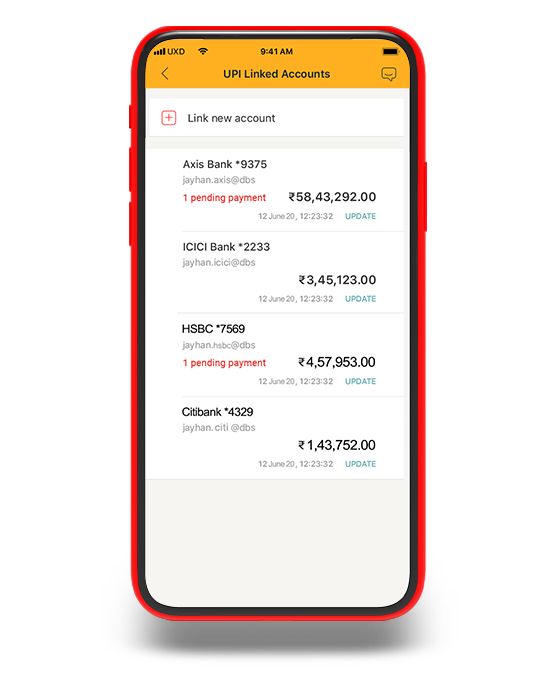 Unclutter

with Banking's
Universal Remote

One-Stop-Spot for all accounts
Scrambling to keep track of multiple accounts and their passwords and OTPs is so last year. Bring all your accounts under one secure roof with a unified platform that acts as your own personal universal remote for banking.
Watch Video

The Unbank You Can

Bank On!
We bring you a life of safety and quality, without any of the anxiety.

World's Best
Digital Bank

Asia's
Safest Bank

World's
Best Bank
digibank is designed to keep your money safe and your life worry-free. We've taken the hassles of a third-party OTP away, and replaced it with our in-built safety features to help you enjoy a seamless and secure life.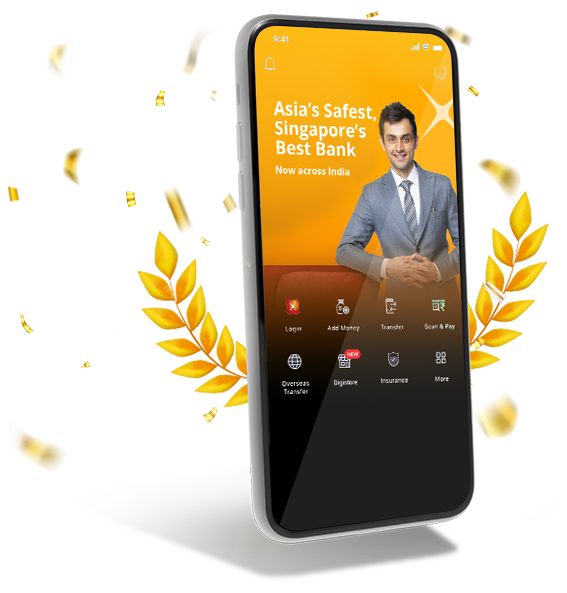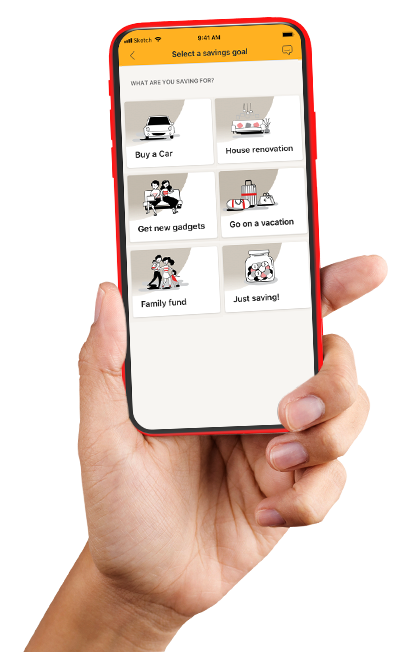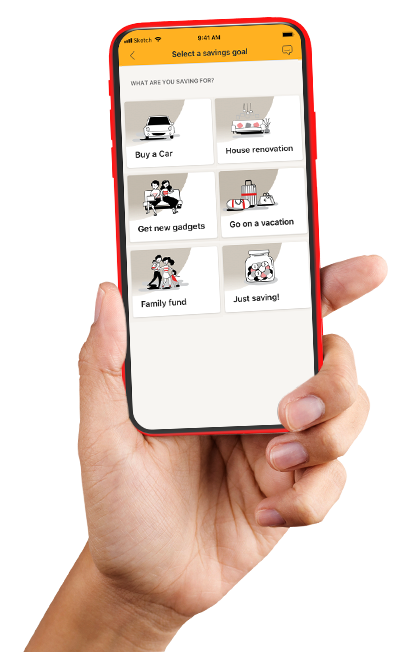 digibank

- the Unbank
for GOAL Diggers

From 5-week plans to 5-year plans, we help you take care of your goals.
Customisable
Dashboard

Goal-Based Savings

Up to 7.50%* p.a. interest on Fixed Deposits
The latest iPhone? Those gorgeous Jimmy Choo shoes? That epic Euro-Trip? Make it all happen, without a sweat. Say hello to goal-based savings made in true Unbank fashion. Plan, budget and save with high-interest RDs and FDs that turn your dreams into goals, goals into plans and plans into action.
Show Me More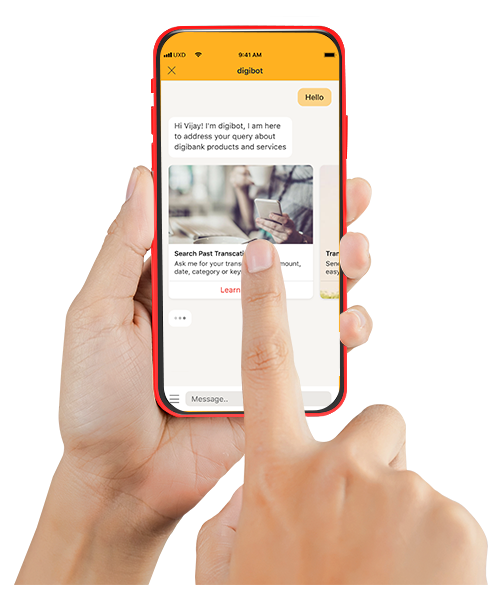 Experience a Smarter
Relationship With
Money

AI Powered

digibot – your 24*7 Banking Buddy
It's safe, it's smart, it's savvy, it's SO MUCH MORE. digibank moves and grows with you, can be moulded according to your needs and offers you round-the-clock intelligent support.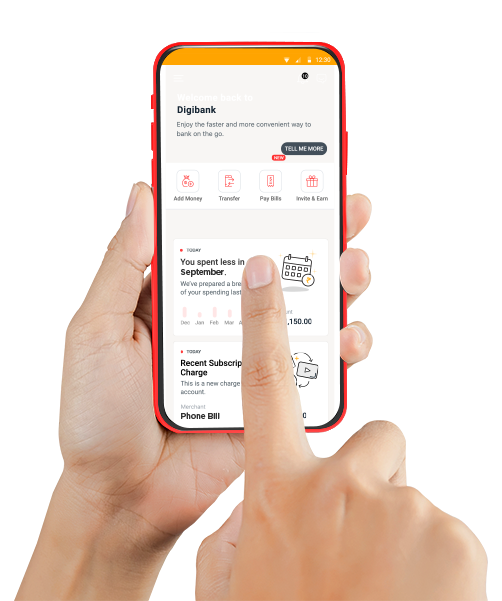 Open digibank Savings Account & get ₹250* Amazon voucher