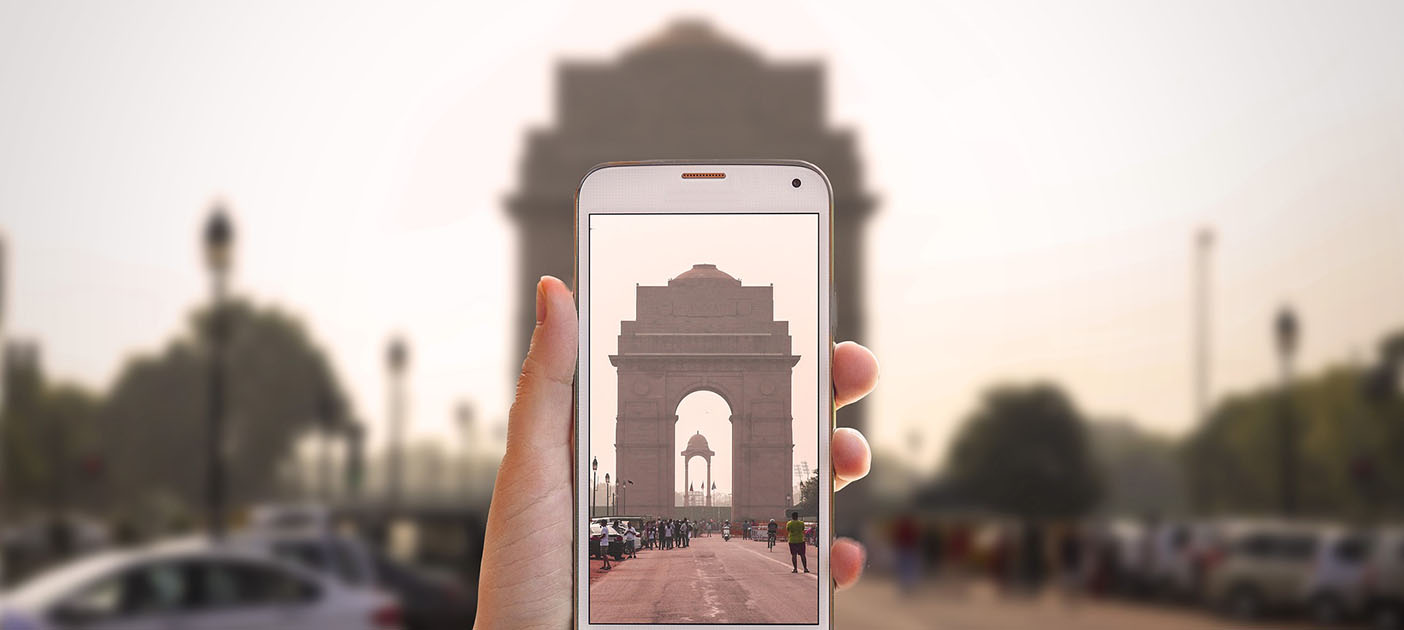 Personal Loan in New Delhi
 
It's the country's seat of power. Politicians, bureaucrats, the military and the media top brass all live here. So do thousands of people who've moved here from neighbouring states and beyond in search of jobs and a better way of life. In terms of civic amenities, Delhi (Dilli to insiders) probably has the best roads, although it also has the most significant number of cars than any other metropolis in the country. But what's power without money when you need it? Enter digibank by DBS, with quick, easy personal loans in Delhi meant to help you tide over those difficult times, or even celebrate the good times.
 
Features
Here are some attractive features of digibank personal loans:
Easy to use online EMI calculator
Loans available from Rs. 20,000 to Rs.15 lakh
Interest rates starting at 10.99% and up to 34% depending in eligibility and tenure
Tenure can range from 12 to 60 months
Money may not always be everything, but it comes in useful during good and bad times. With digibank by DBS, you can get that personal loan in Delhi without any fuss, just download the app.
Benefits
Here are the advantages of a digibank personal loan:
Truly paperless: To apply for a digibank by DBS personal loan, all you need is a smartphone
A 100% digital process means you do not have to submit any paper documents or visit a branch
If you are already an eligible digibank customer, you get instant disbursal of pre-approved loans
Your interest rate is fixed for the tenure, which means you don't have to worry about fluctuations due to external factors
Since we don't offer a part-disbursement facility, the loan (after deducting fees and taxes) is credited to your digiSavings account
 
Documents Required for a Personal Loan in New Delhi
Though digibank by DBS offers entirely paperless loans, you'll need to provide relevant information to apply. Here's a look at what you'll need to do:
Fill out the correct personal details
If your requirement for a personal loan in Delhi is over the approved limit, however, you'll need to upload your bank details or statements (other than digibank by DBS)
We won't ask you for salary slips, IT returns or any other proof of income
Once you've used our simple EMI calculator and selected the plan which suits you the best, download our app, fill out the details and you are good to go
The entire process takes just a few minutes
 
How to Apply for a Personal Loan in New Delhi
If you are new to digibank by DBS, you need to download the digibank mobile app on your smartphone, launch the app and click on the 'Get Personal Loan' link on the login page
If you're already a digibank account holder, you need to start the app on your smartphone, log in and tap "Loans" in the navigation menu
Once you've filled in the personal details, your personal loan amount will be transferred to your digiSavings account after account verification, which takes a couple of days or less
If you are applying for a pre-approved loan, you can expect the funds in your account within a few minutes of your application
 
Do More, Live More with the Unbank
Open Instant digibank Savings Account in just a few minutes.


Fill your details and complete KYC.

Activate your digibank savings account.
 
Frequently Asked Questions
To avail a personal loan from digibank by DBS, you have to complete these criteria:
You need to be at least 22 years old, and no older than 60 at the time your loan matures
You can be salaried or self-employed
And you need to have an income of at least Rs. 30,000 per month
---
With a digibank by DBS personal loan, everything is transparent. Here's a look at our fees and charges:
Processing fee: 1% to 3% of the loan amount + GST as applicable
Foreclosure charges: You can foreclose 12 months from the date of disbursement. The charges are collected on the principal outstanding + GST as applicable. Here are the fees for different tenures:

2-24 months: 4.5%
25 to 36 months: 2.5%
36 months or more: 2%

The same rates apply to part prepayment charges, which can only be done after 12 months from date of disbursement subject to a maximum of two pre-payments in a year
If the standing instruction is dishonoured, you will be charged Rs. 600/- per instance + GST, and there will be a penal interest rate calculated at 24% per annum, i.e. 2% per month, on the overdue instalment
EMI for personal loans in Delhi disbursed between 1st to 19th of the month will start from 6th of the next month, while those disbursed after the 20th of the month will begin from 10th of the following month
---
Loan cancellation can be only be done only two days after loan disbursal. There are no cancellation charges, but the processing fee and applicable taxes collected will not be refunded.
---
**All loans will be given out at the sole discretion of DBS Bank India Limited.
View Terms and Conditions
Thank you. Your feedback will help us serve you better.
Was this information useful?
Thank you for your feedback
Let us know how this article helped:
We're sorry to hear that.
How can we do better?

Enter only letters, numbers or @!$-(),.