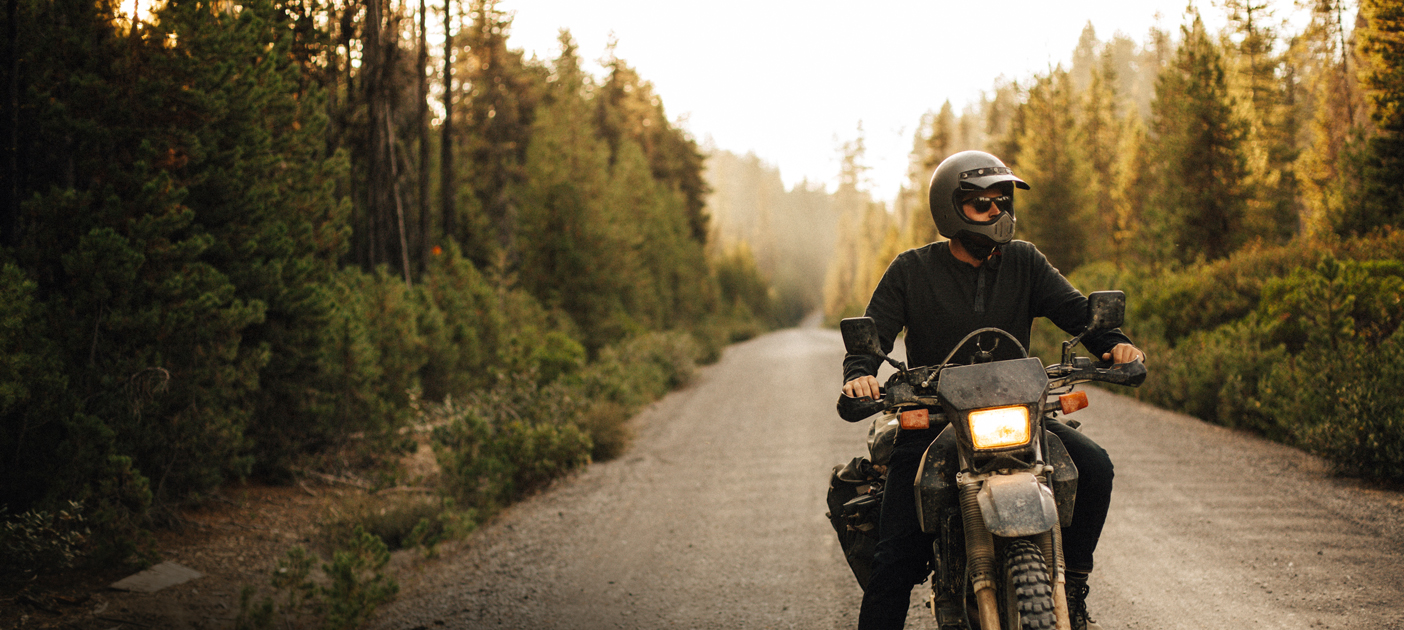 Two Wheeler Insurance from Royal Sundaram policy is a package cover designed to offer wide protection for the insured vehicle against loss or damage to the vehicle and liability caused by road accidents. Convenient and easy to understand, with easy documentation and hassle-free claims and customer service.
Two wheeler policy by Royal Sundaram has the following:

Onetime payment
For a long-term insurance for 3 years. Option for 1 year and 2 years also available

Convenience
Not to face the hassles of renewing your policy each year

Protection of No claim bonus
In case of one claim during the tenure of the policy

Protection from inflation
No need to pay any extra premium even if there is an increase in third party premium during the course of the policy period

Easy to keep record
Only one policy document will be issued for the entire policy period of 2/3 year
Key features of the coverage
Damage to your two wheeler
Legal Liability to Third Parties
Personal Accident Cover to Owner Driver
PA cover can be availed for pillion
 
Features and Benefits
Section 1: Own Damage
Plan will cover the accidental loss or damage to your two wheeler caused by any of the following:

Fire, explosion, self-ignition, lightening, burglary housebreaking or theft, riot and strike, earthquake (fire and shock damage), flood, typhoon, hurricane, storm, tempest, inundation, cyclone, hailstorm, frost, accidental external means, malicious act, terrorist activity, whilst in transit by road rail inland-waterway lift elevator or air, landslide or rockslide.
Section 2: Liability to Third Parties
Provides cover for any legal liability arising out of the use of the vehicle for:
Death of or bodily injury to any person including occupants carried in the insured vehicle (provided such occupants are not carried for hire or reward) but except so far as it is necessary to meet the requirements of Motor Vehicles Act, the Company shall not be liable where such death or injury arises out of and in the course of the employment of such person by the Insured.
Damage to property other than property belonging to the Insured or held in trust or in the custody or control of the Insured.
Section 3: Personal Accident Cover
In the unfortunate event of death and or permanent total disability of owner-driver arising out of an accident while traveling on your two wheeler, we will pay the specified Sum Insured to you/ your legal heir. You can also opt for a personal accident cover for passengers as well as paid drivers. Secure yourself with a personal accident cover.
Major Exclusions:
Any loss or damage caused outside the geographical area.
Any loss or damage arising out of your two wheeler

Not being used as per the limitations to use.
Being driven by any person other than a driver as stated in the driver's clause.

Any consequential loss, depreciation, wear and tear, mechanical or electrical breakdown failures or breakages.
Any accidental loss or damage suffered whilst the Insured or any person driving the vehicle with the knowledge and consent of the Insured is under the influence of intoxicating liquor or drugs.
Any loss or damage to accessories unless speciality covered in the policy.
Other exclusions as listed in the policy wordings.
 
Eligibility and Fees
Plan applicable for roll-over two wheelers.
Disclaimer
Two wheeler is an IRDAI approved product with UIN – IRDAN102P00002V01201617, which is underwritten and serviced by Royal Sundaram General Insurance Co. Limited. This brochure is not a contract of Insurance. Please refer policy document for exact terms and conditions and specific details applicable to this Insurance. Your participation in this insurance product is purely on a voluntary basis. We advise you to take your own professional advice before you participate.
DBS Bank India Limited (IRDA of India Registration Number: CA 0257) having the Registered office at GF: Nos. 11 & 12 & FF - Nos.110 to 115, Capitol Point BKS Marg, Connaught Place, Delhi- 110001 is the Composite Corporate Agent of Tata AIA Life Insurance Company Limited (IRDA of India Regn. No.110) CIN: U66010MH2000PLC128403 having the Registered office/principal place of business at 14th Floor, Tower A, Peninsula Business Park, Senapati Bapat Marg, Lower Parel, Mumbai - 400013, Aditya Birla Sun Life Insurance Company Limited (IRDA of India Regn.No.109) CIN: U99999MH2000PLC128110 having the Registered office address at One India bulls Centre, Tower 1, 16th Floor, Jupiter Mill Compound, 841, Senapati Bapat Marg, Elphinstone Road, Mumbai - 400013, Royal Sundaram General Insurance Company Limited (IRDA of India Regn.No.102) CIN: U67200TN2000PLC045611 having the Registered office address at No.21, Patullos Road, Chennai - 600002, Bharti Axa General Insurance Company Ltd. having the Registered office address at First Floor Hosto Centre, No. 43, Millers Road, Vasanth Nagar, Bangalore - 560052 and Go Digit General Insurance Limited and having its corporate office at Atlantis, 95, 4th B Cross Road, Koramangala Industrial Layout, 5th Block, Bengaluru, Karnataka 560095. ISNP Registration valid.
Participation by the Bank's client in the Insurance products is purely on a voluntary basis. Insurance products are underwritten and issued by Insurance companies. DBS Bank India Limited does not underwrite the risk or act as an insurer.
Thank you. Your feedback will help us serve you better.
Was this information useful?
Thank you for your feedback
Let us know how this article helped:
We're sorry to hear that.
How can we do better?

Enter only letters, numbers or @!$&-/()',.