Types of Bank Accounts
Savings, Current, FD, & RD are among the many types of Bank Accounts in India.
Key Takeaways
Banks offer various types of accounts.
Common examples include Savings, Current, Salary, and BSBDA Accounts.
You can also open Fixed and Recurring Deposit Accounts.
Banks provide several facilities with almost all accounts, e.g., net banking, debit cards, etc.
You can also download banking apps to access your accounts.
Introduction
A bank account is a great place to save, invest, and grow your money. Today, banks offer a wide variety of accounts to fit the many needs of their customers, e.g. Savings, Current, BSBDA, Fixed and Recurring Deposits, and NRI Accounts. Each account has its own unique characteristics, and specific requirements – from facilities offered to balance maintenance and so on. This article will help you to understand the widely used bank account types in India. Read on.
6 Types Of Bank Accounts You Can Open In India
Whether you are a Resident Indian or an NRI, you can open a wide variety of accounts, based on your residency status. Some of the most common types of bank accounts you can open in India as a Resident Indian include a Savings Account, a current account, a BSBDA account and a salary account. You can also open fixed and recurring deposits. Let us understand each of these types of bank accounts briefly.
Savings Account

A Savings Account is a place to park or save your access funds and earn interest on it. You also get a wide range of services like debit cards, internet banking, online bill payments etc., with the account. There is no specific upper limit on the amount you can save. However, there the permissible transactions depend on the type of bank account you open. For instance, minimum balance requirements for regular Savings Accounts are significantly low compared to Privileged Savings Accounts. Banks offer several types of Savings Accounts like Joint Savings Accounts, Family Savings Accounts, Senior Citizens Savings Account, Kids Savings Account etc.

Basic Savings Bank Deposit Account (BSBDA)

BSBDA is a type of savings account that does not require a minimum balance. That said, it comes with certain restrictions. For example, the maximum balance in the account should not be more than INR 50,000 at any time; or the total value of transactions should not exceed ten thousand rupees in a month. In doing so, the account ceases to be a BSBDA and will be converted to a regular savings account.

Current Account

Current accounts are used, mainly by business owners or corporations. Banks do not pay any interest on these accounts. There is no limit on the maximum amount of money you can hold in this account. Accountholders also enjoy a higher number of daily transactions. A prominent feature of the current account is the Overdraft Facility. This feature enables account holders to get access to a credit facility, even when your account balances are low. You can use the sums borrowed through the overdraft facility to fund your business needs.

Salary Account

As the name suggests, a salary account is where your employer credits your monthly salary. These accounts are opened by employers who typically tie-up with one bank and open accounts for all their employees. Salary accounts double as zero balance accounts since you can withdraw all the sums deposited in the account.

Fixed Deposit Account

A Fixed Deposit Account is a type of investment on which you can earn a fixed or steady interest rate and guaranteed returns on the amount invested. The only tradeoff is that you have to fix or block the deposit amount is until maturity. Investment tenures for fixed deposits range from 7 days to 10 years. If needed, you can withdraw your FD before term by paying a premature withdrawal penalty. Fixed Deposits usually offer higher interest rates than a Savings Account and are considered safe investments for risk-averse investors.

If you prefer to save time and effort and open an FD account remotely, then download the digibank by DBS app right away!

Recurring Deposit Account

A Recurring Deposit (RD) gives you the flexibility to invest every month rather than investing a lump sum amount. Banks offer tenures usually from 6 months to 10 years. Unlike FD, where the interest gets credited every quarter or upon maturity, the interest is strictly paid upon maturity in an RD. You can set up standing instructions for your bank to debit the monthly RD amount. You must also maintain sufficient balances in your account so that the bank can debit the sums on your chosen date.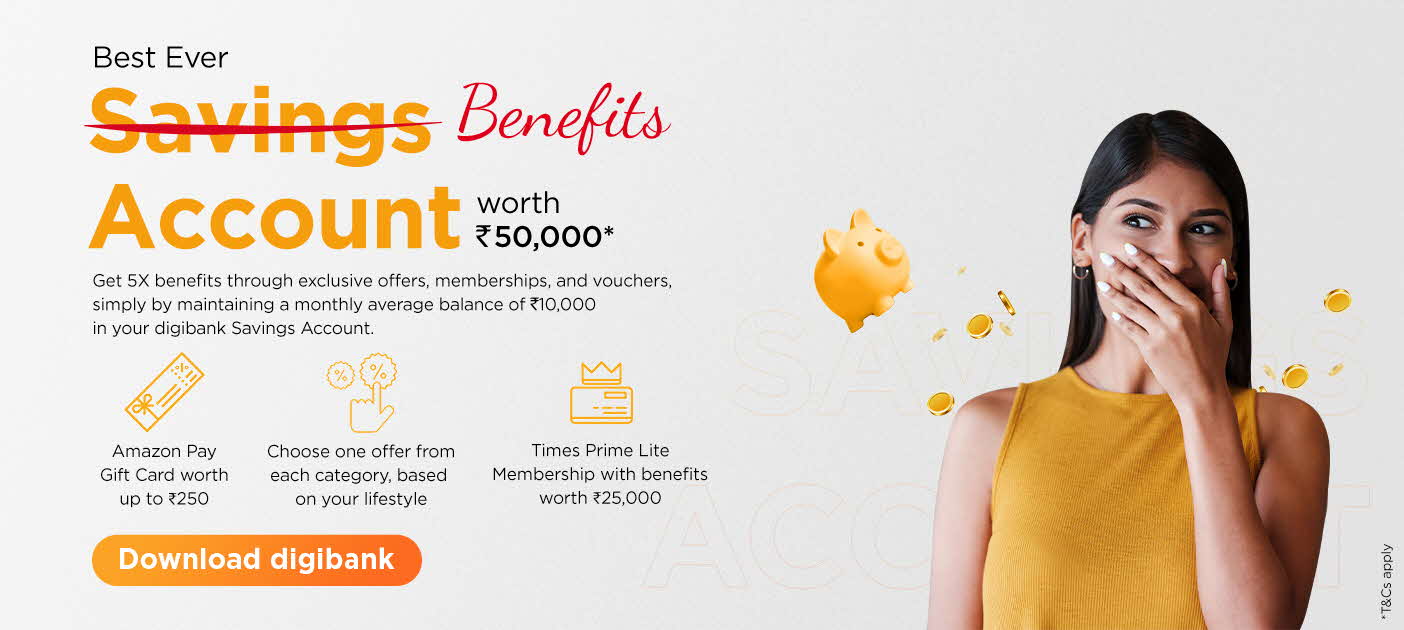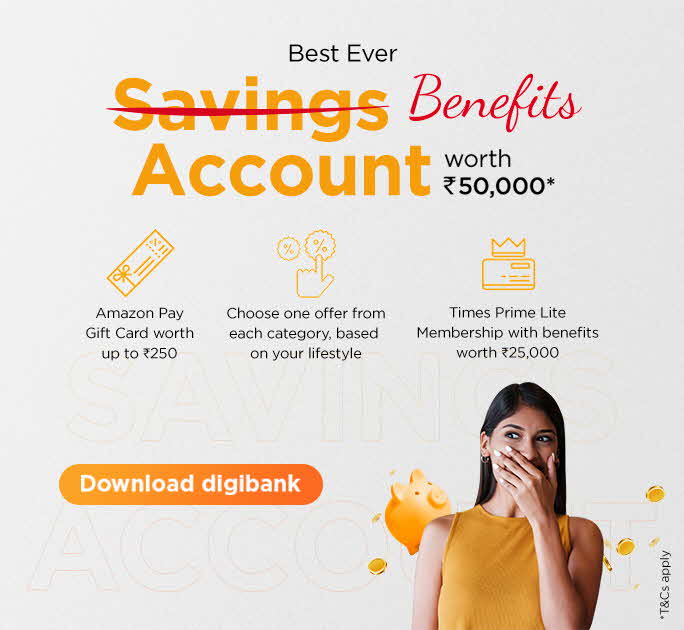 NRI Accounts
Non-Resident Indians living abroad can open NRI accounts in India. This type of bank account is further divided into three types – NRE, NRO and FCNR account.
Non-residential Ordinary Rupee (NRO) Account is for NRIs who have income sources in India while they are based abroad. They can also deposit their foreign earnings in the NRO account.
Non-residential External Rupee (NRE) Account is another place for NRIs to deposit their foreign earnings. Sums deposited are converted to INR instantly. NRIs may repatriate all the money deposited in this account into their bank accounts abroad.
Foreign Currency Non-Resident Account or FCNR accounts are maintained in foreign currency denominations. This is a Fixed Deposit Account that offers a fixed interest rate upon maturity. Accounts holders can avail of loans in India against their FCNR deposits.
Open Savings Account
in 3 easy steps
Aadhar Card + PAN Card + Video KYC
= Account opened!
Conclusion
With the ever-evolving banking industry, you can now access your bank accounts anytime, from any corner of the world. Facilities like mobile and internet banking and UPI payments save you a trip to the bank. Moreover, you can get instant mini statements, transfer funds, pay your bills and do a lot more today.
Download digibank today to experience the benefits of digital savings account.
*Disclaimer: This article is for information purposes only. We recommend you get in touch with your income tax advisor or CA for expert advice.