How to Open a Savings Account
Step-by-step guide on how to open a savings bank account
Key Takeaways
A Savings Account is a fundamental instrument to deposit your savings in a secure institution.
You can open a Savings Account without having to visit the bank.
Download the digibank app and complete your account opening process.
Complete your KYC process by simply uploading scanned copies of your PAN, ID, and address proof documents.
Enjoy exclusive banking services with your digibank Savings Account.
A Savings Account is your first investment instrument. You can deposit and withdraw funds anytime and earn interest on your deposits. The account opening process for a Savings Account is straightforward and involves hassle-free online documentation. At digibank, we enable you to open New Savings Accounts online from the comfort of your home. If you want to save time and learn how to open a Savings Bank Account online with digibank, keep reading.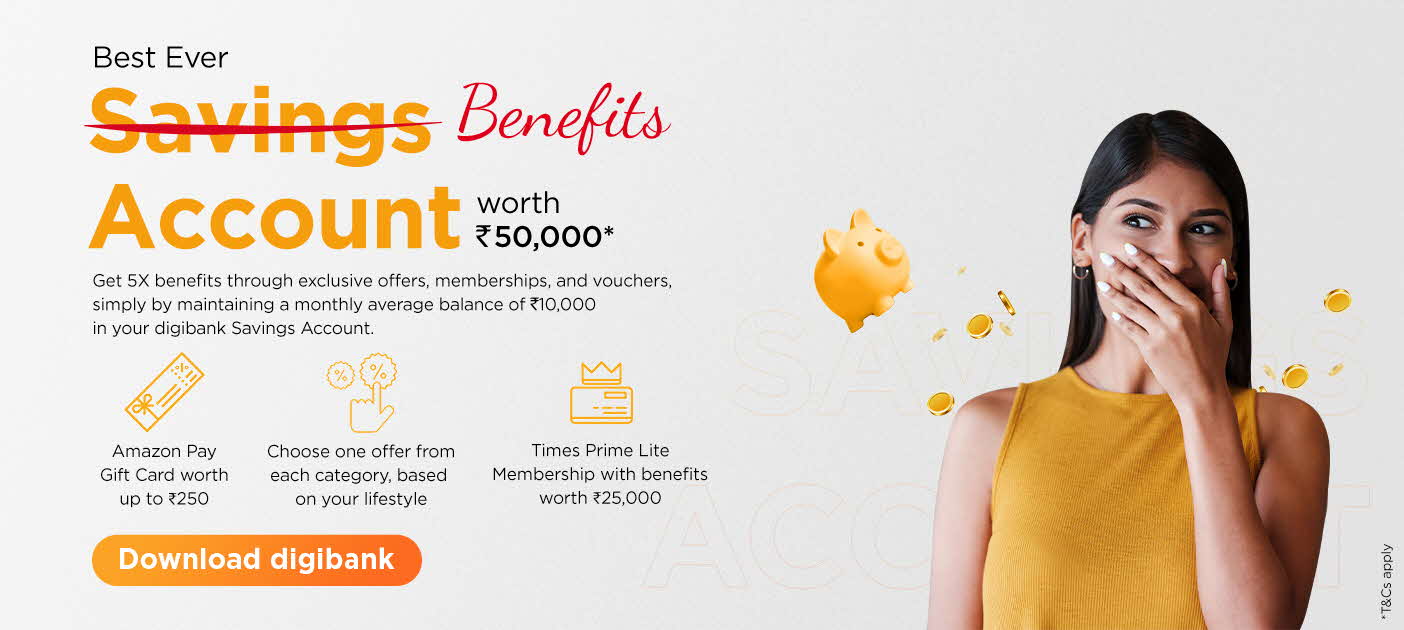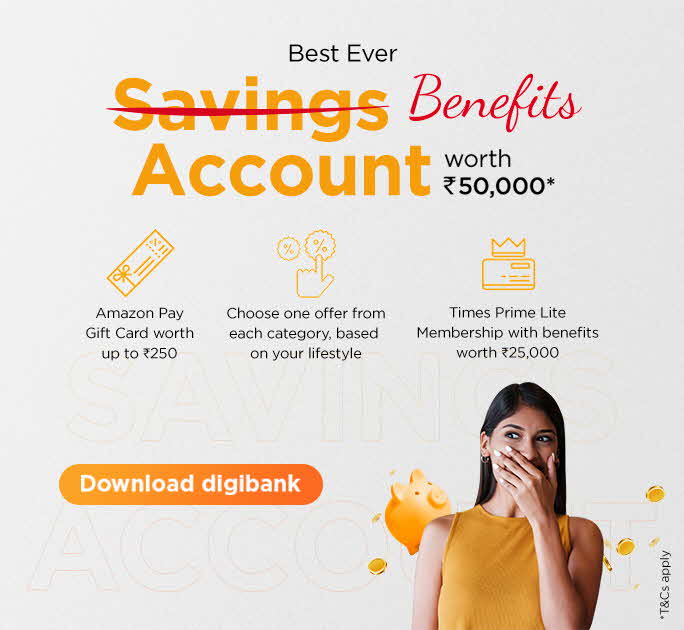 How To Open a Savings Account Online
The steps to open a Savings Account online with digibank are simple. Here's what you need to do:
Visit the digibank website or download the app

Visit the digibank website and click on Open Savings Account, where you will find a Quick Response (QR) code. The QR code redirects you to our mobile application, available on the Android Google Play Store or the Apple iOS App Store. Download the digibank app on your internet-enabled smartphone

Fill the online Savings Account opening form

Once you log in on the digibank app, you need to fill a small online form. You need to provide your basic details like your name and mobile number in this form.

Submit scanned copies of your documents

Submitting bank account documents is the next step for how to open a savings account online. You only need to provide scanned, self-attested copies of the following

PAN Card (or Form 16 in the absence of PAN)
1 ID Proof document: Aadhaar, Passport, Driver's License, Voter's ID, etc.
1 Address Proof document: Aadhaar, Passport, Driver's License, Voter's ID, Rental Agreement, etc.
A copy of your digital signature
2 recent passport size photographs.

Ensure you provide all the documents required for opening bank account to conveniently open your new Savings Account with digibank by DBS in minutes.

Complete the digital KYC process

The bank verifies your documents via a video call on your provided mobile number. A digibank representative will call you to complete the online video e-KYC process. You must give access to your camera, location, and location, smartphone microphone to complete this step.

Explore your digibank Savings Account

After completing the eKYC process, the bank begins your account opening process. digibank will open your account almost instantly, and you will receive your account number and other details in your email. You can now deposit the required minimum monthly balances. You can also create your internet banking account and initiate fund transfers. The bank also sends your free cheque book and international ATM-cum-debit card within a few days at your registered address.
How to open a digibank savings account in minutes | digibank quickies
Open Savings Account
in 3 easy steps
Aadhar Card + PAN Card + Video KYC
= Account opened!
Final Note
Now that you know how to open a Savings Account with digibank by DBS, why wait. Become a part of the digibank family to enjoy a world of benefits, including easy international remittances, swift domestic transfers, daily high withdrawal limits, and more. Get access to exclusive brands across travel, lifestyle, dining, utilities, etc., as a digibank Savings Account holder.
With the digibank by DBS app, you can open a new Savings Account in a few minutes! Download the app to get started.
*Disclaimer: This article is for information purposes only. We recommend you get in touch with your income tax advisor or CA for expert advice.