What are the benefits of opening savings account?
Explore the many benefits of a Savings Account
TLDR Points
A Savings Account bears interest on the deposit amount
It is a safe way to keep your money
It helps to reach financial goals
It is the first step towards getting credit from the bank
It helps to pay instantly for purchases
It automates bill payments
It keeps track of income for income tax purposes
Introduction
"Do not save what is left after spending, but spend what is left after saving." —Warren Buffet
Whether you are saving money to go on that expensive Mediterranean cruise next year or opening a fixed deposit next month, a savings account is a saviour for every individual's banking needs. Long gone are the days when you needed a bank account just to keep your money safe. Today, a savings bank account is your security guard, accountant, financial safety net, wealth partner, all rolled into one.
If you still don't have a savings account, read on to know why you should.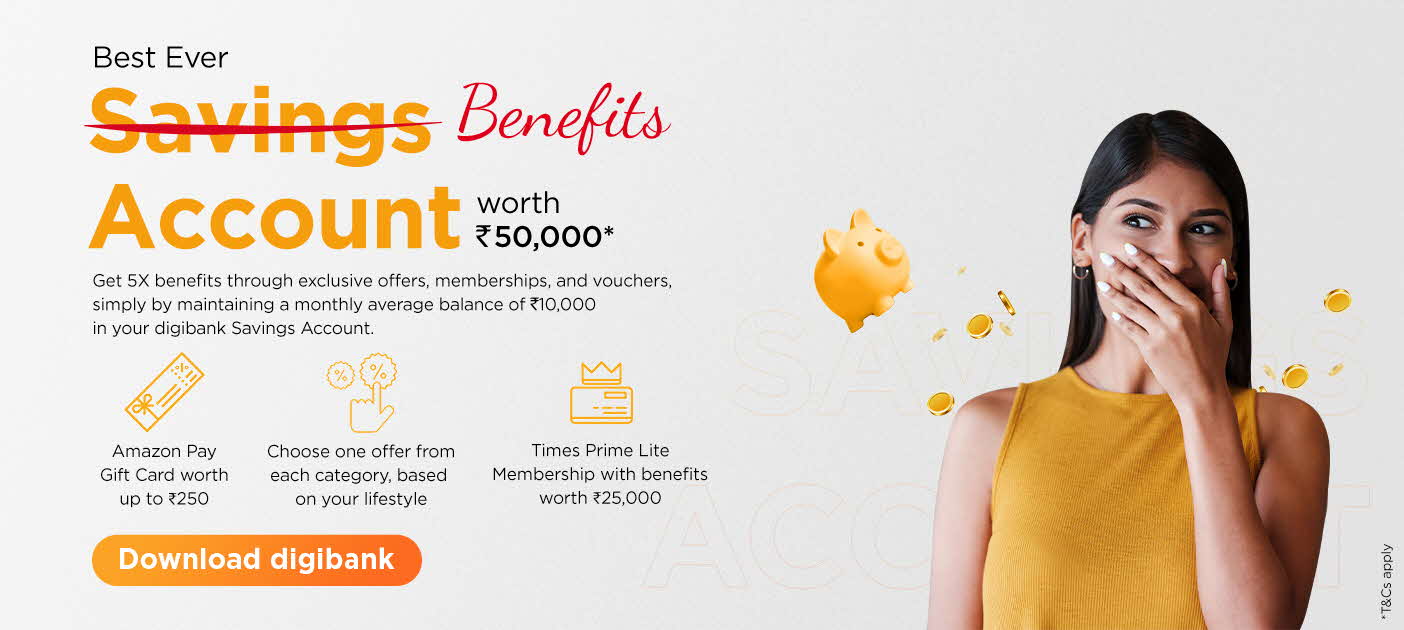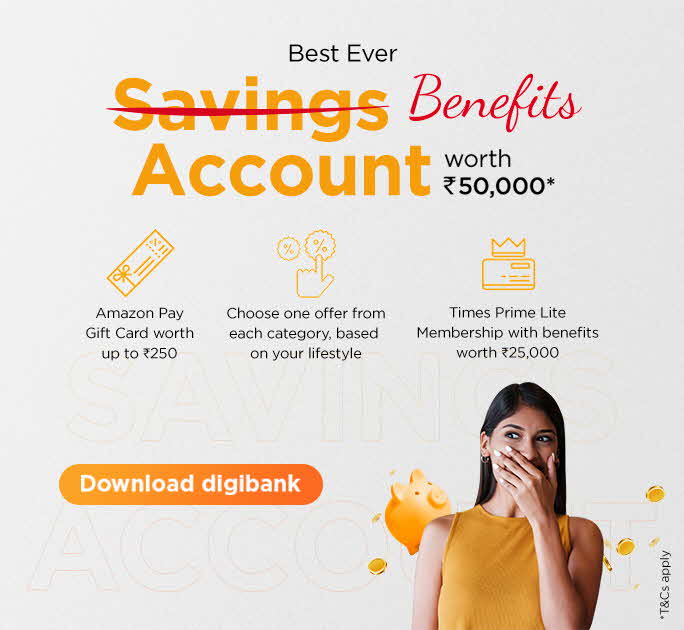 Key Benefits of a Savings Account
Listed below are the seven benefits that come with holding a Savings Account and having a debit card:
Keeps your money safe

When you open a savings account, your mind is at peace, knowing that your money is in a secure electronic banking system.

Gives you a steady interest

The tortoise from the 'Hare and the Tortoise' story would be proud of a savings account. Why? Because just like the tortoise, accumulated interest moves ahead slowly and steadily.

Inculcates financial discipline

Cash is more easily accessible when kept at home. This leads to many frivolous spending and reduced savings. However, with a savings account, you will use it only for needed expenses. Furthermore, it helps to meet your goals, too. For example, got your eye on a cool 250cc motorbike? You can open a separate fixed deposit account and transfer a part of your savings regularly until you reach your financial goal to make a lumpsum withdrawal to buy the bike.

First step towards getting credit

When you have a fair amount of balance every month in your savings account, the bank will find you reliable enough to extend credit to you. You can get a credit card or a loan from your bank if they perceive that your monthly income can cover the credit or EMIs.

Enables instant payment services

You can use your debit card to pay for your purchases instantly. You can also link your debit card to an e-wallet or UPI service to make transfers from your account to other personal or business accounts. In short, without a Savings Account, you won't have a debit card, and without a debit card, you may not have instant payment services.

Enables automated bill payments

A pile of bills is yet another indicator of adult life. The tedious process of paying bills every month can be automated using your savings account linked debit card. You can instruct your bank to pay your bills with the money from the account automatically.

Helps with your income tax returns

Since all your income gets credited to your Savings Account, it will be easy to calculate your gross annual income. You needn't spend hours pulling your hair, trying to compile all your revenues. Moreover, you can download your bank account statements for income proof when filing your income tax returns.
Open Savings Account
in 3 easy steps
Aadhar Card + PAN Card + Video KYC
= Account opened!
Conclusion
There are several benefits of having a savings account. It doesn't just bring about financial discipline but also makes everyday transactions easier. It gives you access to credit facilities and helps keep track of your income tax returns. You can hold the account in your name or with a joint holder. The compelling reason to open a joint account is the choice you have. A bank account is now gone beyond conventional safekeeping; with it, you can access so much more.
With digibank, you can open a digital savings account and make your life easier and more meaningful right away. Open fixed deposits, recurring deposits, even mutual funds. Are you a shopaholic, you'll find offers on your debit card too! So why wait? Download the digibank by DBS app now.