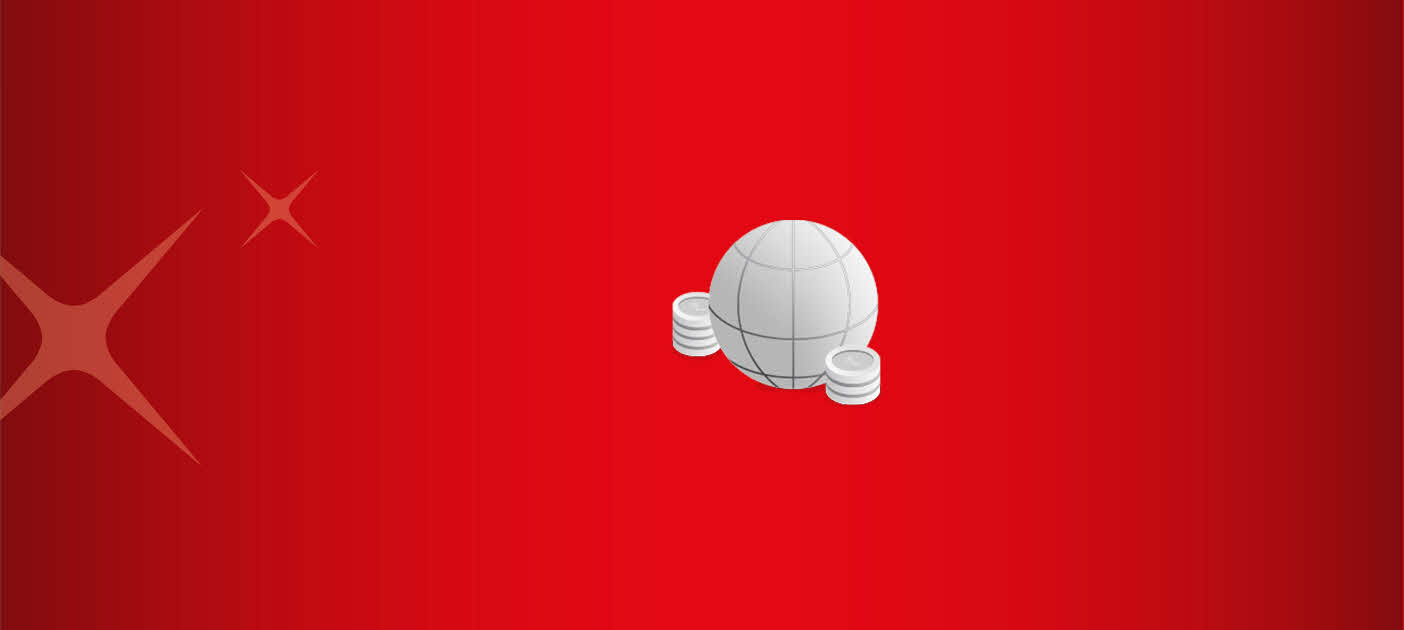 Send Money from India to the USA
 
Transfer money from India to the USA instantly at no additional cost! Support your loved ones across the seven seas with quick online money transfers using digibank Remit. With it, you can send money online to over 40 countries at zero fees. What's more, it's quick and paperless.
digibank Remit allows customers to use digibank ibanking to add overseas payees you wish to transfer funds online. Once the payee is added, you can send money to your loved ones in the United States on the same day if the transaction is initiated before the cut-off time of 11:30 AM IST. Whether you want to transfer funds for their education, medical treatment, or for gifting on special occasions, digibank Remit can be used to transfer money to the US instantly. Stop worrying about your loved ones living far away. Instead, celebrate your relationship by taking advantage of digibank innovations.
 
Benefits
digibank Remit offers customers a hassle-free means to transfer payments overseas. With zero fees on specific transfer combinations and same-day transfer assurance, you can successfully execute overseas money transfers at the click of a button. Additionally, you can benefit from competitive foreign exchange rates and guaranteed delivery of full credit to your recipient when you send money to the US. The entire process from adding overseas beneficiaries to the actual remittance is digital and requires no back and forth paperwork submission.
Key benefits of online overseas transfer:

Same-Day Transfer
If the transfer is initiated before the cut-off time of 11:30 AM IST, customers are guaranteed the same day credit when they wish to send money to the United States from India.

Zero Fees*
digibank customers need not pay any fees to initiate a transfer of US dollars to the US. The recipients will not be charged any fees either.

Competitive Forex Rates
digibank customers benefit from favourable foreign exchange rates when they send money to the US from India.

Paperless
Using digibank Remit, customers can execute overseas transfers end-to-end digitally without any paperwork.

Simple
Using digibank Remit is simple. Login to your digibank website and follow the instructions. You need to add an Overseas Payee before you initiate a transfer.
Click here to know how to add an Overseas Payee.
Once you have added a payee, click on 'Start the Transfer' to initiate the online transfer of money to the USA. Upon successful credit, a confirmation e-mail or SMS is sent to your registered e-mail ID or mobile number.
 
Know the Cost
No bank or agent fee is charged to transfer money from India to the USA in US dollars. GST might be applicable where relevant. Leveraging our extensive global network, the process to transfer money to the USA has never been this convenient.
 
Transaction Time
In case of fund transfers initiated before the cut-off time of 11:30 AM IST, remittances can be made on the same day. However, in case the transaction is initiated after 11:30 AM IST, the funds are transferred to the recipient on the next working day.
This process is a one-time activity the customer must perform before the first transfer to the payee. Once a payee is confirmed, you can directly 'Start the transfer' every time you wish to initiate a transfer of money to the payee.
 
How to Use digibank Remit Services
For digibank users
Visit the digibank ibanking website
Log in and click on "Overseas Transfer" tab under "Pay & Transfer"
New to digibank?
Download the App and sign up for a full savings account.
Then login to your digibank ibanking website
 
Frequently Asked Questions
No. Currently, existing law/regulation in India does not permit overseas remittances via mobile applications. However, you can access the digibank ibanking site from your mobile browser to transfer money to the US.
---
You do not need to submit any documents to transfer money online to the US. digibank seeks payment details and consent to the terms and conditions online from customers before placing overseas money transfer requests. You can read the detailed terms and conditions and the declarations as per FEMA, Act online here before transferring money overseas.
---
You can transfer as low as $10 up to a maximum of $25000 per day. There is also an annual cap of 250,000 USD under the Liberalized Remittance Scheme (LRS) for money transfers overseas.
Thank you. Your feedback will help us serve you better.
Was this information useful?
Thank you for your feedback
Let us know how this article helped:
We're sorry to hear that.
How can we do better?

Enter only letters, numbers or @!$-(),.