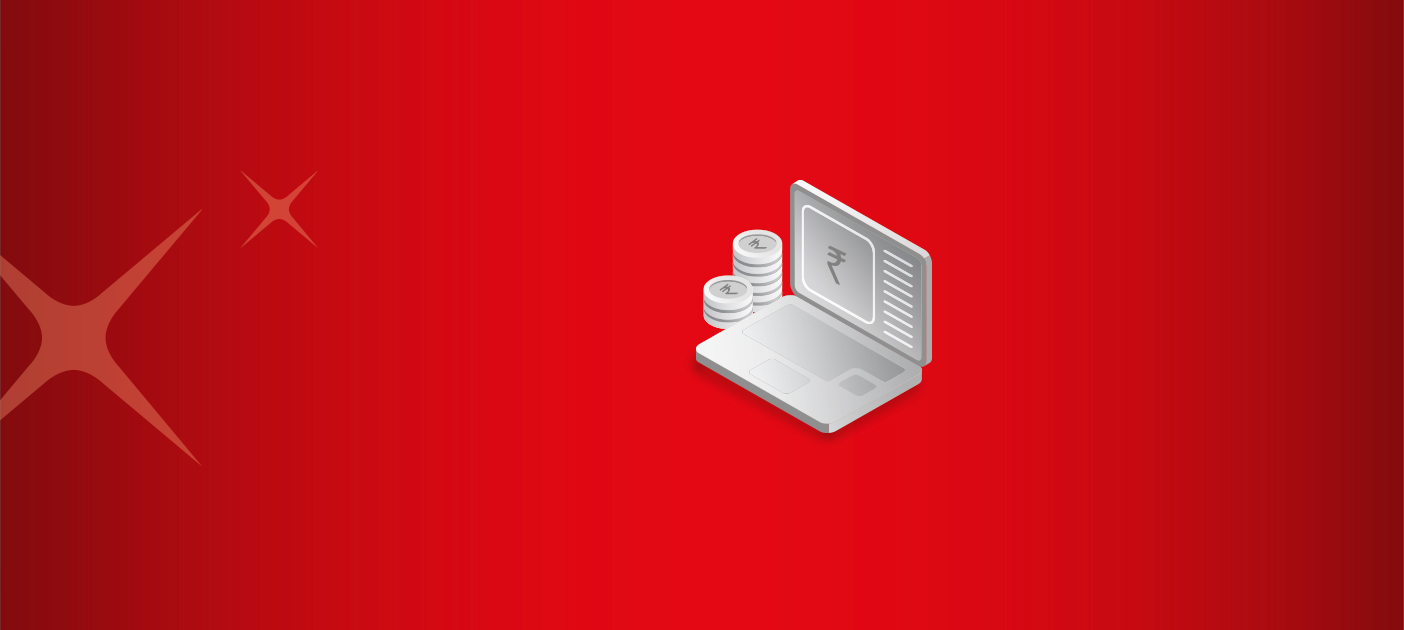 Understanding the
online tax payment procedure
Computing and paying income tax can be quite a stressful activity. Thankfully, the Income Tax department has standardised the tax payment process. Taxpayers in India can now utilise the online tax payment facility. You can pay your taxes directly through the net banking portal of your bank. Pay your tax on time, conveniently through your digibank by DBS net banking account. Read on to know all about e-Tax payments – their meaning, eligibility, benefits, process, and documentation.
 
What is
e-Tax Payment?
e-Tax Payment, also known as online tax payment, is a facility offered to all internet banking users to pay their direct and indirect taxes online. It is an easy and convenient way to ensure that you pay your taxes on time, without hassle.
Pre-requisites for e-Tax Payments
You need to have an account with the bank that is authorised to make tax payments.
You must activate your internet banking account linked to your bank account.
Eligibility for online Tax Payments
All corporate assesses
All assesses except companies to whom Section 44 AB provisions of the Income Tax Act, 1961, are applicable.
 
Types of

Online Tax Payment
Direct Tax
Direct Tax is the tax you pay to the authority body imposing the tax. In India, the entity responsible for administering taxes is The Central Board of Direct Taxes (CBDT). The common types of direct taxes imposed in India include Income Tax, Tax Deducted at Source (TDS), Tax Collected at Source (TCS), Securities Transaction Tax, Capital Gains Tax etc.
Indirect Tax
Indirect taxes are those that are imposed on goods and services. While you pay direct tax without any middlemen, an intermediary entity collects the indirect tax from the end-consumer and pays it to the government. In India, indirect tax payments are administered by The Central Board of Indirect Taxes and Customs (CBIC). The most common examples of indirect tax payments include Goods and Services Tax (GST), Value Added Tax (VAT) and Customs tax.
Both the CBDT and CBIC come under the Department of Revenue.
Pay Direct Tax online within minutes through digibank
 
Benefits

of e-Tax Payments

Now that you have a better understanding of what is e-Tax payments let us take a look at the benefits it has to offer:
Timesaving
The online payment facility is incredibly beneficial and timesaving. You need not stand in long queues and wait for hours to pay your taxes anymore. With e-Tax payments, you can make payments at your convenience within a few clicks.
Quick updates
When you make online tax payments, the Income Tax department automatically updates your tax data. You do not need to take any extra measures to ensure that your tax payments are updated.
Instant receipt
As soon you make the tax payment, you immediately get a receipt. The receipt helps you efficiently manage and track your payments.
Status verification
With e-Tax payments, you now also check and verify the status of your tax payments online.
 
What is the Procedure

to Make e-Tax Payments?

Follow the below-mentioned steps thoroughly to go digital with your online tax payments.
Login into the e-Tax Information Network of the Income-tax department portal.
Locate the challan options available for tax payments and choose the challan you wish to make the payment for.
You will now be redirected to the information page.
Fill in all the required details (as below) on the information page to proceed further.

PAN number if it is a non-TDS payment
Name and address of the taxpayer
Year of assessment
Major head code
Minor head code
Type of payment to be made

Next, you will see an option to select a bank. As a digibank account holder, you can choose digibank as your bank and continue the online tax payment procedure.
On confirming digibank as your selected bank, you will be redirected to its net banking page.
Log in to digibank's net banking service and enter the payment details.
Double-check the details entered and click on confirm to make the payment.
Once you do so, a successful payment message will be displayed on your screen, including all payment details – CIN, payment details, and bank name i.e., digibank.
 
Forms and Documents Required

for Online Tax Payments?
Retail users need not submit any extra documents while making online tax payments.
Partnership firms can opt for e-Tax payments by submitting a declaration with an appropriate stamp and duly signed by all authorised partners.
Companies can avail of this facility by submitting a company resolution on their letterhead duly signed by all authorised partners.
Societies, trusts, HUF, clubs, and institutions can make e-Tax payments by submitting a declaration/resolution on either a stamp paper or letter hand, which is signed duly by all authorised partners.
 
Do More, Live More with the Unbank
Open Instant digibank Savings Account in just a few minutes.


Fill your details and complete KYC.

Activate your digibank savings account
 
Frequently Asked Questions
---
---
---
---
Thank you. Your feedback will help us serve you better.
Was this information useful?
Thank you for your feedback
Let us know how this article helped:
We're sorry to hear that.
How can we do better?

Enter only letters, numbers or @!$-(),.