Highest Interest Rates Savings Account
The benefits of a high-interest rate Savings Account.
Key Takeaways
You can earn interest on the money you deposit in your Savings Account.
Interest on savings is a way to earn passive income.
DBS Bank offers lucrative interest rates between 3.25 per cent to 4.00 per cent.
The interest rate you get depends on the type of account you choose and the balances you maintain.
You can open your highest interest rate Savings Account digitally via the digibank from the DBS website.
A Savings Account is often the first bank account that people start investing their money in. It is a place where you can deposit your hard-earned money and gradually build your wealth. Besides enabling you to park your money, the Savings Account also helps you earn passive interest income on the deposited sums. If you plan to open a savings account, you should undoubtedly consider opening the best Savings Account that offers the highest interest rate.
Advantages Of Opting For The Highest Interest Rate Savings Account
High Interest On Your Savings
Banks provide interest on the idle money parked in your Savings Bank Account. The interest rate essentially depends on the type of account you choose – from Regular Account to Savings Accounts for Seniors, Women, and Privileged Savings Account. DBS digibank offers some of the highest interest rate Savings Accounts where you can receive interests between 3.25per cent to 4.00 per cent, based on the balances you maintain in the account.
Automatic Interest Credits
All banks pay the interest amount semi-annually or annually, and the sum is directly credited into your account. In essence, the interest you earn can be considered passive income that enables you to increase your savings and grow your wealth gradually.
Additional Interest Facilities
Besides the best interest rate on a Savings Account, digibank by DBS offers other modes of earning interest as a bonus on the already high interest rates. For instance, you can use your Savings Account Deposits to create Fixed and Recurring Deposits and make interest rates of up to 5.50 per cent. You can opt for cumulative and non-cumulative interest and benefit from compounding interest too.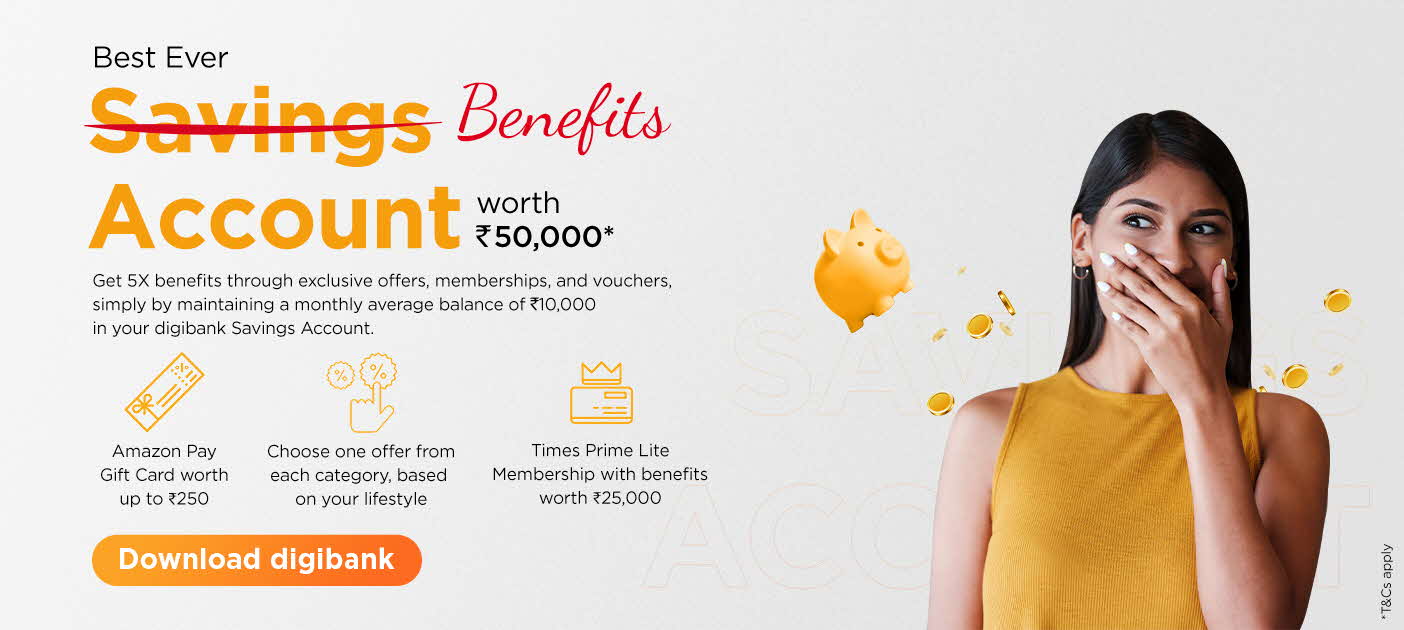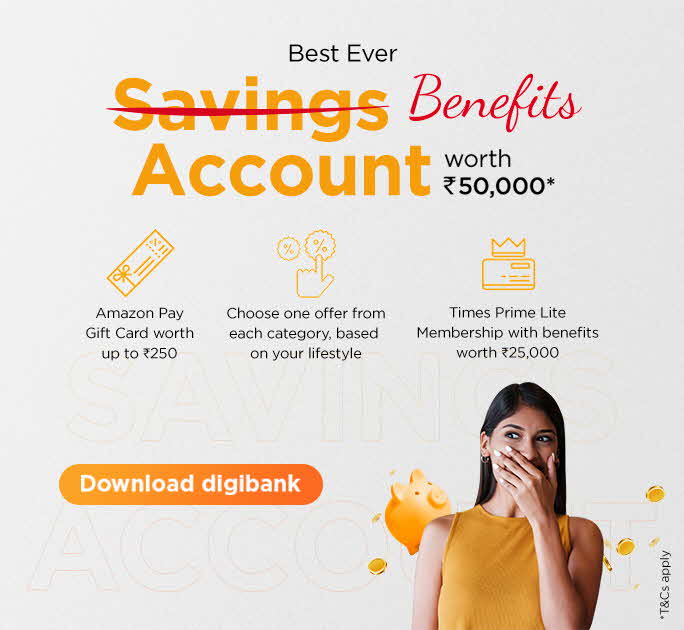 Investment Opportunities
You can use the funds from your savings account and re-invest them in other investment avenues. You can base your investments on your risk appetite, go for conservative investment options like the FD and RD, and earn high-interest rates. You can just as quickly invest in the stock market, mutual funds, and other money market instruments by linking your highest interest rates Savings Account to your DEMAT and trading accounts.
Liquidity
A Savings Account has high liquidity, which means that you can withdraw money at any time. You can instantly access your funds through bank transfers and digital wallets, and even digibank and other bank ATMs if you need cash urgently. digibank by DBS enables high daily withdrawals on ATM cards and other forms of electronic transfers.
Who Can Open The Highest Interest Rate Savings Account?
There are no restrictions on who can open a Savings Bank Account. All adults and minors can open a Savings Bank Account with ease. For minor accounts, their parents or guardians can be named the secondary account holders and deposit money on the minor's behalf. Children above the age of 10 can even open a savings bank account independently.
Open Savings Account
in 3 easy steps
Aadhar Card + PAN Card + Video KYC
= Account opened!
Conclusion
You can now open high-interest rate Savings Accounts online directly through the digibank by DBS website. You can open the account with minimal documentation and e-KYC compliance to enjoy the best interest rate on Savings Account. With the digibank by DBS app, you can open a new saving account in a few minutes! Download the app to get started.
*Disclaimer: This article is for information purposes only. We recommend you get in touch with your income tax advisor or CA for expert advice.