Benefits of Recurring Deposits Account
Find out all there is to know about the benefits of recurring deposits
Key Takeaways
Recurring Deposits let customers earn higher interest by saving a small amount of money regularly.
The returns on Recurring Deposits are similar to those offered by Fixed Deposits.
Instead of locking a lump sum amount in a deposit in one go, RDs allows customers to invest in instalments.
RDs can help in developing the habit of saving a portion of your earnings regularly.
Anyone, including NRIs and minors above 10, can open an RD in India.
Introduction
A Recurring Deposit is essentially a type of term deposit where the customer invests a certain amount of money at regular intervals for a fixed tenure instead of locking a lump sum amount once in, say a Fixed Deposit (FD). At the end of this tenure, the entire amount invested in the Recurring Deposit and interest earned on it is paid to the customer. A Recurring Deposit is so named because the customers make their investment in repeated, recurring instalments every month. You can open a Recurring Deposit with any of the central banks in India. Let us find out the many features and benefits of the RD account in this article.
Features of Recurring Deposit account
An RD account has many critical traits that make it an attractive investment option. Before we proceed to weigh the RD account benefits, let us take a look at the features of these deposits:
Recurring Deposits help investors set aside a small portion of their earnings every month and invest them in a product that could fetch them higher returns than a regular savings bank account.
The minimum amount required to open an RD account varies from bank to bank and can be as low as INR 10.
Investors can subsequently deposit any amount in the RD when their first instalment is due, but it should more than the minimum amount deposited at the time of account opening.
Banks allow you to deposit money in your RD accounts on a monthly, quarterly or half-yearly basis.
You can create RDs for tenures ranging from 6 months to 10 years. So, for instance, if you open an RD for two years, you will have to invest money in the deposit every month for two
Most banks typically offer the same interest rate on RDs as provided on FDs without deposit lump-sum amounts.
The interest on Recurring Deposits is compounded quarterly and paid on maturity.
Premature withdrawals are generally allowed from a Recurring Deposit, but banks may charge a penalty in the form of lower interest rates than promised.
Interest on Recurring Deposits is subject to Tax Deducted at Source (TDS) of 10% under Section 194A of the Income Tax Act, 1961. However, TDS will only be levied if the interest earned on the Recurring Deposits is more than INR 10,000 in a year.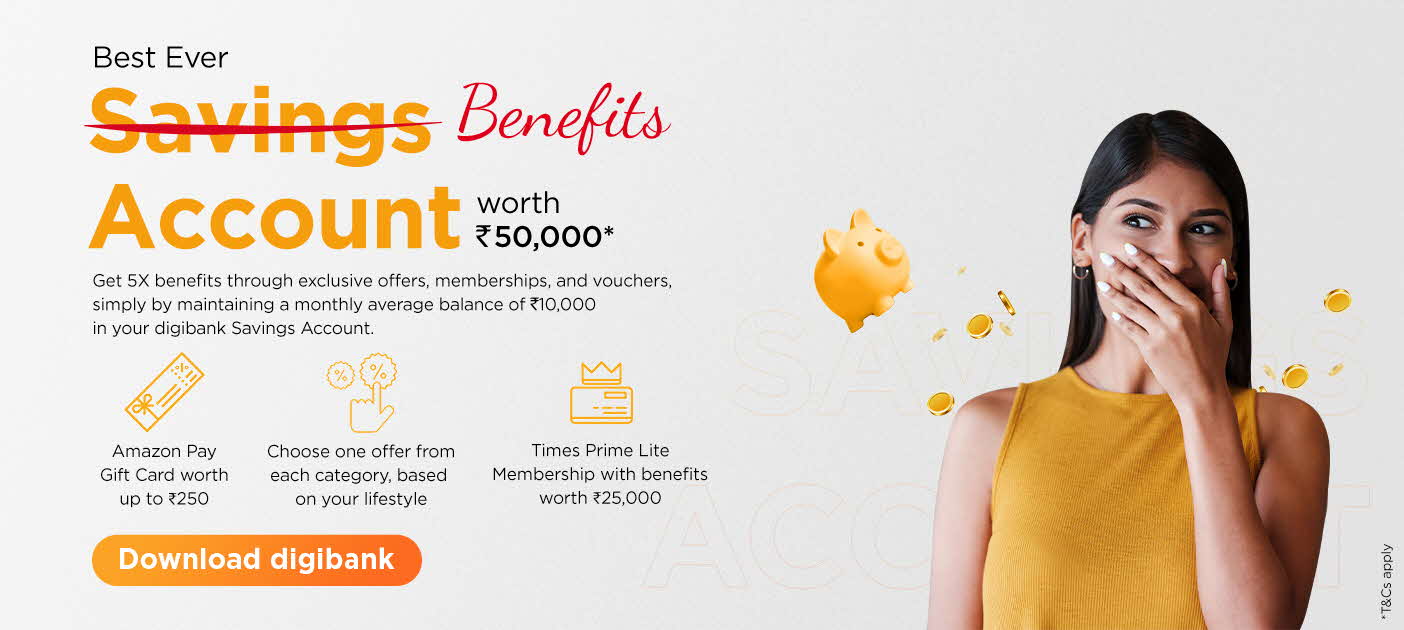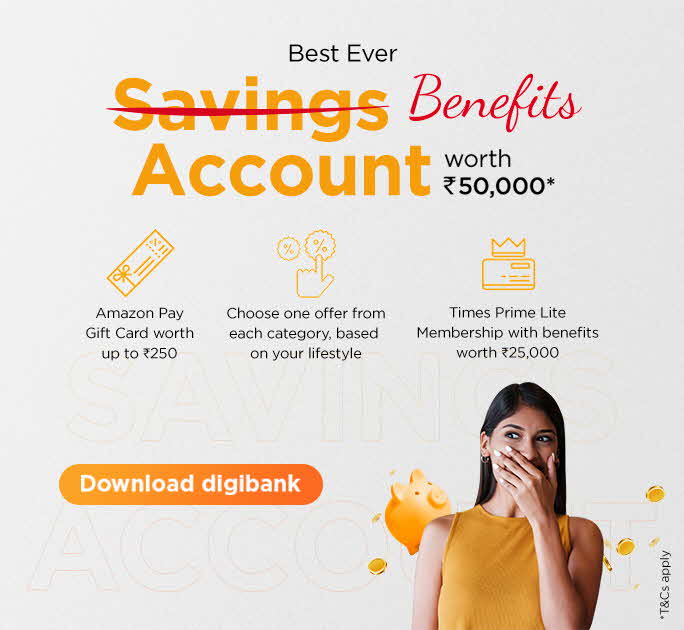 Download the digibank by DBS app to get started.
Benefits of RD Account
Having examined the features, let us now look at the advantages of Recurring Deposits. They are as under:
Recurring deposits make it possible for investors to earn attractive returns, even on small-ticket investments.
Unlike other monthly investment schemes like systematic investment plans offered by mutual funds, these deposits offer guaranteed returns.
RDs help customers develop the habit of saving money at regular intervals and encourage them to invest for a more secure future.
One of the significant advantages of Recurring Deposits is the loan facility offered by most banks against the RD account. Using this facility, customers can avail as much as 95 per cent of the deposit amount as a loan (rate may vary from bank to bank).
RDs are considered highly liquid as money can be withdrawn anytime in case of urgency. However, it is essential to note that though premature withdrawals are mostly allowed, they may come at the cost of lower interest rates or penalties.
It is effortless to make regular investments in RDs as these accounts can be funded periodically through standing instructions. The customer can just tell the bank to credit the RD account every month from the linked current or savings account.
Who can open a Recurring Deposit account?
Besides knowing the RD account benefits, you should also be familiar with the eligibility criteria for opening this type of deposit. Almost anyone can open a Recurring Deposit in India either on a single or joint mode of holding. The simple eligibility criteria(2) states that the following people can open an RD account:
Any Indian citizen, either resident or non-resident.
Any minor who is above ten years of age and can provide identity proof.
Any minor below or equal to 10 years of age under the guardianship of a natural parent or a legal guardian.
Any corporate, company, proprietorship or commercial organisation.
Any government organisation.
Final note
Now that you know the benefits of an RD account, you can gradually consider opening one to create a corpus. An RD can help you achieve your short and long term goals of saving money to buy something soon - be it something as small as the latest phone you wish to purchase or create a lump sum to pay as a down payment for your Home Loan. This investment gives you attractive and guaranteed returns and is a must-have for looking for safe investment avenues.
Download the digibank by DBS app to open a recurring deposit and see your dreams take shape.