IMPS Full Form in Banking
All You Need To Know About IMPS And How It Works
Key Takeaways
Short for Immediate Payment Service, IMPS is an instant inter-bank electronic fund transfer service.
You can send money in real-time using IMPS.
IMPS is available 24x7 throughout the year, including on Sundays and bank holidays.
You can access IMPS through multiple channels – mobile banking, SMS, Net banking or even ATM.
You can send money using either a mobile number and MMID or account number and IFSC code.
Introduction
In the last decade, the banking sector in India has evolved by leaps and bounds. Gone are the days when sending and receiving money involved long, cumbersome processes, not to mention the long wait to receive credits. Today, you can transfer funds in seconds, and your beneficiaries can receive them instantly too. Thus, if you need to send money to your loved ones during emergencies or pay for your utilities, groceries, and more, you can simply initiate a quick online fund transfer. One such revolutionary mode of online payments is IMPS. Let us find out what is IMPS transfer and the many ways in which you can initiate it.
What is IMPS in banking?
IMPS full form is Immediate Payment Service. It is an instant electronic fund transfer service that allows inter and intra-bank transfers. In simple word, IMPS helps customers transfer money instantly from one account to another.
Using IMPS, you can send money in real-time, and it will be credited to the beneficiary's account within seconds. While there is no cap on the minimum transfer amount, the maximum amount you can transfer per day via the Immediate Payment Service is INR 200,000. This fund transfer service is available 24x7 throughout the year, including on Sundays, banks, and state or national holidays. Another significant advantage of IMPS is that people can access this facility through multiple channels, such as mobile banking, SMS, Net banking or even ATMs.
IMPS via Mobile
Having explained IMPS meaning, let us find out how to initiate a transaction using your mobile phone. If you want to use the IMPS facility to transfer funds to another bank account through the mobile banking route, you need two things:
The 10-digit mobile phone number that your beneficiaries have registered with their bank accounts
The MMID of the beneficiary
MMID means Mobile Money Identifier. It is a 7-digit unique code issued to account holders by their banks to receive money using IMPS. If you have different bank accounts, you will have different MMIDs, even in the same bank. However, you can link them all to the same mobile number registered with your bank account.
Using MMIDs helps in keeping the account details private. Also, you do not need to remember account numbers and IFSC codes. Sending or receiving money is possible by just using registered mobile numbers and MMIDs.
Here is a stepwise guide on how to transfer money using IMPS via mobile banking:
Log in to the official mobile banking app of your bank on your smartphone.
Click on the funds' transfer option.
Select the IMPS option on your mobile app.
Enter the necessary beneficiary details such as mobile number, MMID, and amount to be transferred.
Add remarks for future references (E.g. reason for fund transfer).
After verifying all the details, submit the fund transfer request.
Both you and your beneficiary will receive a notification upon successful completion of the fund transfer.
IMPS via internet banking
You can also access the Immediate Payment Service facility through net banking. In this case, you can transfer funds using the account number and IFSC code of the beneficiary. Let us check the process of using IMPS via internet banking:
Log into your net banking account by providing a username and password.
On the home page, click on the fund transfer option.
Select IMPS using bank account and IFSC code (you can also use the MMID and phone number option if you have those details).
Fill in beneficiary details such as account number, IFSC Code, bank branch, etc. It is important to note here that you will first have to register/add a beneficiary to your bank account. You will be able to initiate a fund transfer after approximately half an hour of adding the beneficiary.
Enter the fund transfer amount and add remarks.
Confirm payment after verifying details.
You will receive a confirmation message for the fund transfer via both email and SMS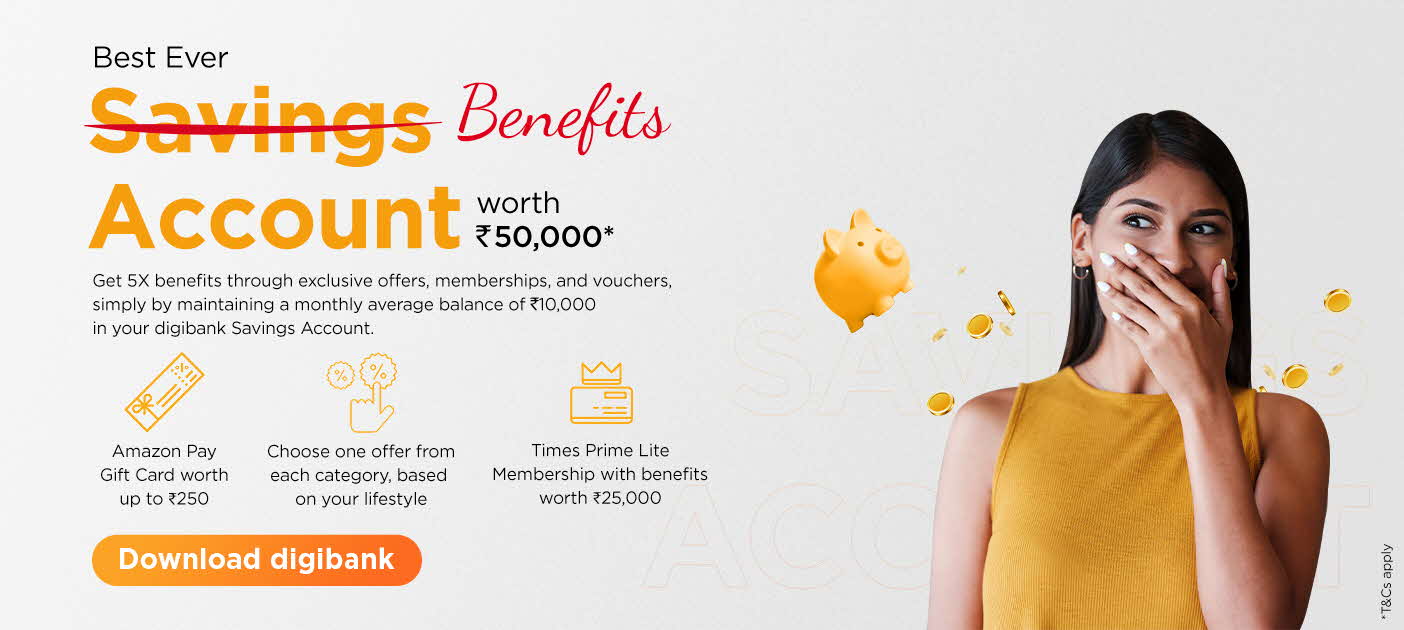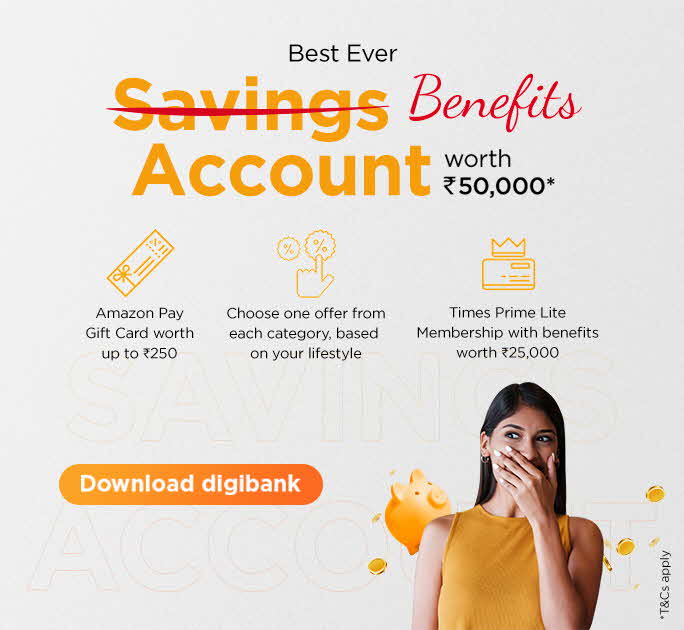 Get started with seamless money transfer with digibank. Download the app now and send money to your family from anywhere!
IMPS via SMS
The great thing about the Immediate Payment Service is that you can still initiate transfers without a net banking account or an internet-enabled smartphone. To make it more inclusive for everyone, banks enable IMPS transfers through SMS as well. So long as you have a mobile phone, you can IMPS facility via SMS as well.
However, to access this facility, you need to register for mobile banking and link your mobile number to your current or savings bank account. Once you have registered for the same, you can initiate a fund transfer through SMS. Here are the steps.
Send a text on the SMS banking number provided by your bank. Input the text in the same format as suggested by the bank to initiate the IMPS fund transfer request.
Punch in details like the account number of the payee, IFSC code and the transaction amount. Remember to follow the SMS format given by your bank
Enter the mPIN when your bank asks to validate the request
Once your mPIN is verified, you will receive an SMS confirming the fund transfer
Open Savings Account
in 3 easy steps
Aadhar Card + PAN Card + Video KYC
= Account opened!
List of banks
The Immediate Payment Service for fund transfer is currently available between digiBank and almost all central banksIndia'sthe public and private sector banks, including regional rural banks, small finance banks, and cooperative banks. To check the complete list, visit https://www.npci.org.in/what-we-do/imps/live-members
Important things to know about IMPS
Enabling the IMPS facility on your bank account

To enable the IMPS facility on your bank account, you have to register for mobile banking. For internet, ATM and bank branch channels, mobile registration is not required. You can also receive money using IMPS, for which you need to get your unique MMID from your bank and share it with the sender. You can alternatively share your account number and IFSC code with your sender.

Receiving money via IMPS using an unregistered mobile number

You cannot accept money via IMPS using a mobile number that has not been registered with your bank. You can only use the authorised or registered mobile number linked with your bank account.

Linking multiple accounts to the same mobile number

You are allowed to connect more than one account to the same mobile number. Note, however, that each bank account number will have a different MMID. If I change your mobile number, you need to update the bank about the new number and re-register for mobile banking.
Conclusion
Now that you know what is IMPS transfer and the multiple ways to utilise it, you can access this facility anytime. The IMPS funds transfer facility is among the quickest and safest. It is also a highly cost-effective method of sending a significant sum of money in a single transaction. The fact that IMPS can also be used by those who do not have access to the internet makes it an even more financially inclusive facility.
Download digibank by DBS to effortlessly send money to your loved one with 100% confidence.
*Disclaimer: This article is for information purposes only. We recommend you get in touch with your income tax advisor or CA for expert advice.