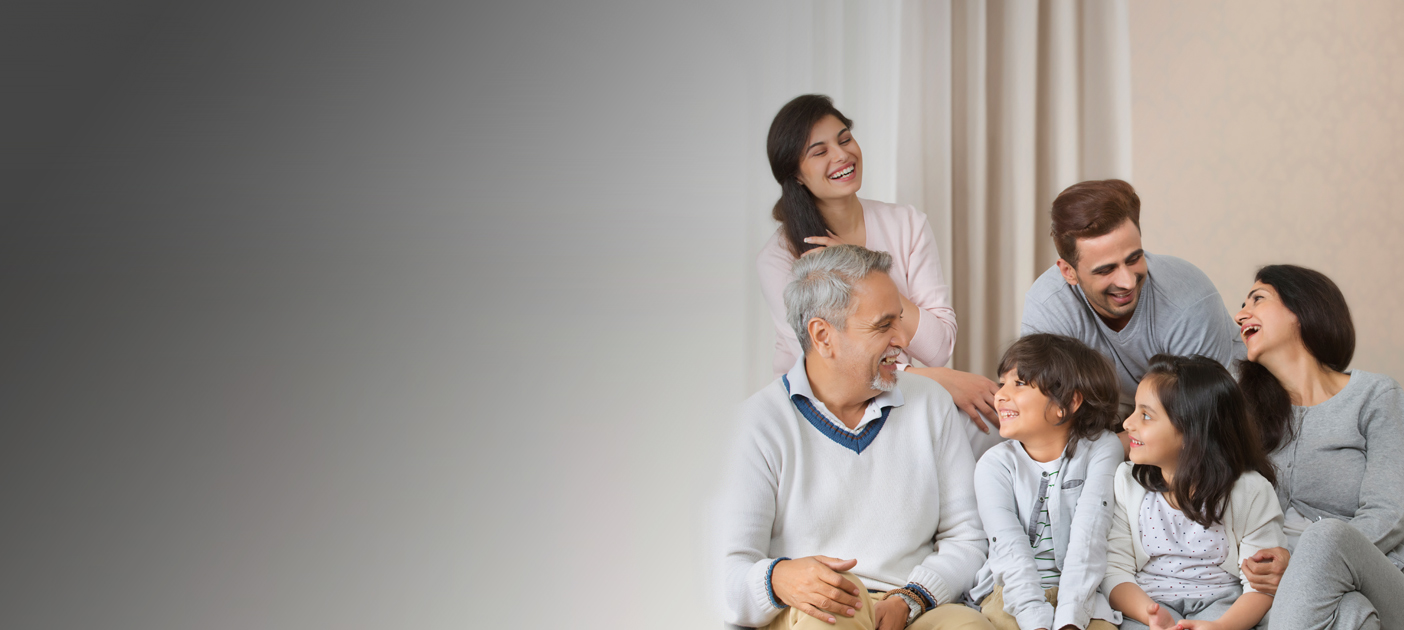 Aditya Birla Sun Life Insurance Fortune Elite Plan
 
At a Glance
Specially designed to cater to your financial and estate planning goals, ABSLI Fortune Elite is unit linked plan that provides insurance coverage and the opportunity for wealth preservation and enhancement.
In this policy, investment risk in investment portfolio is borne by the policyholder. The linked Insurance Products do not offer any liquidity during the first five years of the contract. The policyholder will not be able to surrender/withdraw the monies invested in Linked Insurance Products completely or partially till the end of the fifth year.

Choice of investment options
Systematic Transfer Option, Return Optimiser Option or the Self-Managed Option.

Flexible policy terms
10|20|25|30|35|40 years

Choice of premium paying terms
5|10|15|20 years

Flexible top-ups and withdrawals
Add funds when you have additional savings and make partial withdrawals to meet emergency fund requirements

Tax benefits
Under section 80C and section 10(10D) of the Income Tax Act, 1961
Tax benefits are subject to changes in Tax laws.
 
Features & Benefits
Guaranteed Additions – in the form of additional units will be added to your policy:
On 10th policy anniversary and on every 5th policy anniversary thereafter, Guaranteed Addition is 2.00% of the total premiums paid in the last 60 months
In addition on 11th policy anniversary and every policy anniversary thereafter, Guaranteed Addition is 0.35% of the average Fund Value in the last 12 months
After the completion of 5 policy years, non-negative residual additions, if any, shall be credited to the policy in order to meet the maximum reduction in yield as in Regulation 37 of IRDAI (Linked Insurance Products) Regulations, 2013.
Death Benefit(2) – in the unfortunate event the life insured dies while the policy is in effect, we will pay to the nominee the greater of
Basic Fund Value as on date of intimation of death; or
Basic Sum Assured
In addition we will also pay the greater of
Top-up Fund Value as on date of intimation of death; or
Top-up Sum Assured
Basic Premium – is equal to your Annualized Premium which you commit to pay regularly during the premium paying term excluding the taxes, rider premiums and underwriting extra premium on riders, if any. Your Basic Sum Assured will be determined based on the basic premium amount you commit to pay in a policy year.
Basic Sum Assured – is the minimum death benefit payable on the death of the life insured and is equal to 10 times of your Annualized Premium.
The Basic Sum Assured will be reduced to the extent of partial withdrawals made during the two-year period immediately preceding the death of the life insured from the Basic Fund Value.
However the Death Benefit after partial withdrawals shall never be less than Annualized Premium multiplied by 10.
At all times, if the policy has not been discontinued, the Death benefit shall never be less than 105% of total basic and top-up premiums paid up to the date of death reduced to the extent of partial withdrawals made, both from the basic fund value and top-up fund values, during the two-year period immediately preceding the death of the life assured.
In case where the death of the Life Insured takes place prior to risk commencement date, only the basic premiums paid (excluding GST, if any) shall be payable as the Death Benefit.
Where a policy is issued on a minor life, the policy will vest on the life insured after attainment of majority of the life assured.
Maturity Benefit – You will receive the sum of Basic Fund Value and Top-up Fund Value at maturity.
Surrender Benefit – In case of emergencies, you can surrender your policy to us anytime during the policy term. Any such surrender will be treated according to the provisions mentioned in Policy Discontinuance section.
(2)In case of death of the life insured, if life insured is different from the proposer/policyholder, the proposer/policyholder will receive the policy proceeds.
Riders
Customisable Benefits
For added protection, ABSLI Fortune Elite Plan can be enhanced by the following riders for a nominal extra cost:
ABSLI Accidental Death Benefit Rider Plus (UIN:109C023V02)
In the unfortunate event of death of the life insured due to an Accident within 180 days of occurrence of the accident, we will pay 100% of the rider sum assured to the nominee. Also, we will refund the premiums collected after the date of Accident till date of death, with interest as declared by us from time to time, along with death benefit payable.
ABSLI Waiver of Premium Rider (UIN: 109C017V03)
In case of the following conditions:


Policyholder becomes completely disabled due to an illness or accident
Policyholder is diagnosed with any of the specified critical illnesses
Death of the policyholder (only if other than the Life Insured)

We will waive off all the future due premiums and all the other benefits will remain unaffected. This benefit is applicable only once during the entire premium paying term.
Please refer to detailed brochures on riders, consult your financial advisor or visit our website for further details.
Systematic Transfer Option: The Systematic Transfer Option safeguards your wealth against the market volatilities and is available only if you have opted for annual mode. Under the Systematic Transfer Option, your premium (net of premium allocation charge) shall be first allocated to Liquid Plus fund option and thereafter monthly 1/12th of the allocated amount shall be transferred to a segregated fund(s) of your choice. You may choose up to a maximum of four segregated fund (s) out of Enhancer, Creator, Maximiser, Multiplier, Super 20 and Value & Momentum for your premiums to be transferred to. The transfers to your chosen segregated fund(s) will take place monthly on 1st, 8th, 15th or 22nd of the month as selected by you.
This option helps mitigate any risk arising from volatility and averages out the risks associated with the equity market, reducing the overall risk to your portfolio.
Return Optimiser Option: The Return Optimiser Option enables you to take advantage of the equity market, protect your gains from the future market volatility and create a more stable sequencing of investment returns.
Under this option all your Basic Premiums (net of allocation charges) are invested in Maximiser fund and it will be tracked every day for each policyholder for a pre-determined upside movement of 10% or more over the net invested amount (net of all charges). In the situation where the gain from the Maximiser fund reaches 10% or more of the net invested amount, the amount equal to the appreciation will be transferred to the Income Advantage fund at the prevailing unit price. This ensures that your gains are protected from any future market volatilities.
While the gain is less than the pre-determined upside movement of 10%, the fund value will continue to remain in the Maximiser fund and no transfers will be made to the Income Advantage fund.
Self-Managed Option: Self-Managed Option gives you access to our well established suite of 15 segregated funds, complete control in how to invest your premiums and full freedom to switch from one segregated fund to another.
Our 15 segregated funds range from 100% debt to 100% equity to suit your particular needs and risk appetite – Liquid Plus, Income Advantage, Assure, Protector, Builder, Enhancer, Creator, Asset Allocation, Magnifier, Maximiser, Multiplier, Super 20 Pure Equity, Value & Momentum and Capped Nifty Index. If you wish to diversify your risk, you can choose to allocate your premium in varying proportions amongst the 15 segregated funds. We record your allocation instructions as per the premium allocation percentages specified in the application form. Our only requirement is that the percentage allocated to any segregated fund be in increments of 5%, ranging from 5% to 100%.
To meet your ever changing investment needs, you have full flexibility to redirect future premiums by changing your premium allocation percentages at any time. You also have full flexibility to switch monies from one segregated fund to another at any time provided the switched amount is for at least Rs. 5,000.
You can change from one investment option to another investment option anytime after the first policy year. You can switch to Self-Managed Option or Systematic Transfer Option during the policy term, however switching to the Return Optimiser Option is not allowed. Switching to Systematic Transfer Option from Self-Managed option is allowed only at policy anniversary.
 
Eligibility
Entry Age
30 days* to 55 years for 5 Pay and up to 65 years for other pay terms (subject to max maturity age of 75 years)
Policy Term
10|20|25|30|35|40 years
Premium Paying Term (PPT)
5|10|15|20 years**

** For age at entry between 56 to 65 years (both inclusive), the minimum premium paying term will be 10 years.
Minimum Basic Premium
Rs. 40,000
Minimum Sum Assured
Rs. 4,00,000
Top-up Premium
Minimum Rs. 5,000
*risk commences from the first policy anniversary
Disclaimer
DBS Bank India Limited (IRDA of India Registration Number: CA 0257) having the registered office at GF: Nos. 11 & 12, Capitol Point BKS Marg, Connaught Place, Delhi - 110001 is the Corporate Agent of Aditya Birla Sun Life Insurance Company Limited (IRDA of India Regn.No.109) CIN: U99999MH2000PLC128110 having the Registered office address at One India bulls Centre, Tower 1, 16th Floor, Jupiter Mill Compound, 841, Senapati Bapat Marg, Elphinstone Road, Mumbai - 400013. DBS Bank India Limited (Bank) does not underwrite the risk or act as an insurer. The Aditya Birla Sun Life Insurance Fortune Elite Plan with UIN: 109L090V04 is underwritten by Aditya Birla Sun Life Insurance Company Limited. The contract of insurance is between the insurer and the insured and not between the Bank and the insured. Bank does not give any warranty, as to the accuracy and completeness of the policies. Bank does not accept any liability or losses attributable to your contract of Insurance. Participation by the Bank's customers in the insurance products is purely on a voluntary basis and is not linked to availment of any other facility from the bank. ISNP registration valid.
For more details on risk factors, terms and conditions, exclusions, please read sales brochure of insurer and policy terms and conditions carefully before concluding a sale. Tax benefits are available as per the prevailing tax laws, which are subject to change.
For any information including cancellation, claims and complaints, please contact our Treasures Relationship Manager or visit DBS Bank India's nearest branch office or Contact our 24-hour toll free customer service helpline number 1-800-209-4555 / 1-860-267-1234 or our overseas customer service number 91-44-66854555 or write to us at customercareindia@dbs.com. Visit us at: www.dbs.com/in
UIN: 109L090V04
 
How to Apply
Call 1860 267 1234 / 1800 209 4555 / +91 44 6685 4555
Thank you. Your feedback will help us serve you better.
Was this information useful ?
Thank you for your feedback
Let us know how this article helped:
We're sorry to hear that.
How can we do better?

Enter only letters, numbers or @!$&-/()',.