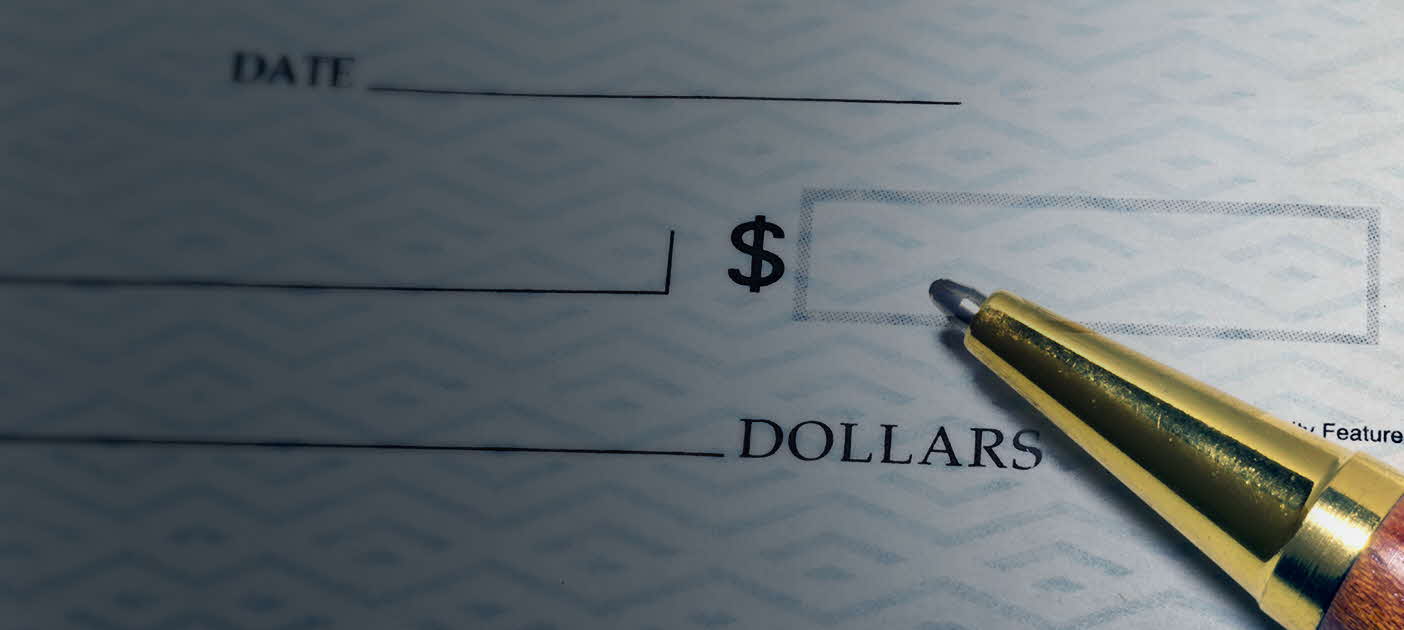 At a Glance
A foreign currency cheque is simply a cheque that is denominated in a currency other than Indian rupees. These cheques are typically payable by banks in foreign countries (for example, a dollar-denominated cheque is payable by a bank in the US). But you can deposit a foreign currency cheque in an account you hold with an Indian bank and get it converted to rupees.
There are many types of foreign currency cheques, including demand drafts, cashier's cheques, traveller's cheques, etc.
If you are a beneficiary of a foreign currency cheque, you must deposit it in your account; your bank's foreign currency cheque collection service will process it (by sending it to the bank of origin for realisation) and credit the Indian rupee amount to your account.
The foreign currency cheque is frequently used by people residing outside India (NRIs, for example) as an alternative to wire transfers. Visitors to India sometimes carry traveller's cheques.
The final rupee amount that is credited into a beneficiary's account is based on the exchange rate on the date of the credit. Banks charge processing fees for the foreign currency cheque collection service, and the fees are subtracted from the final amount deposited into the beneficiary's account.
 
Features and Benefits
Foreign currency cheques allow you to receive money in an overseas currency in India. If you are an NRI travelling to India, you can carry a foreign currency cheque and convert it to rupees at an Indian bank.
Your foreign currency amount will be converted at the exchange rate prevalent when the funds are deposited into your account.
A foreign currency cheque offers more security than cash. If you lose a foreign currency cheque, you can immediately stop payment on it.
 
How to Apply
You can deposit a foreign currency cheque in your NRI account and maintain it in Indian rupees. If you do not already have an NRE or NRO account, you can open one remotely with DBS Treasures.
Open an NRI Savings Account

A Relationship Manager will reach out to you shortly.
 
Frequently Asked Questions
No, a foreign currency cheque is not protected against currency fluctuations. The amount credited on the day of processing of the cheque is dependent on the prevailing exchange rates on that day.
---
Charges and time taken for processing foreign currency cheques vary across banks, currencies, cheque amount and the collection method used. Ask your bank about these details before making a deposit.
---
You will need to submit a deposit slip along with an indemnity letter and the cheque. An instruction letter with the account number to which the funds need to be credited may also be required if you cannot deposit the cheque in person.
Thank you. Your feedback will help us serve you better.
Was this information useful?
Thank you for your feedback
Let us know how this article helped:
We're sorry to hear that.
How can we do better?

Enter only letters, numbers or @!$-(),.