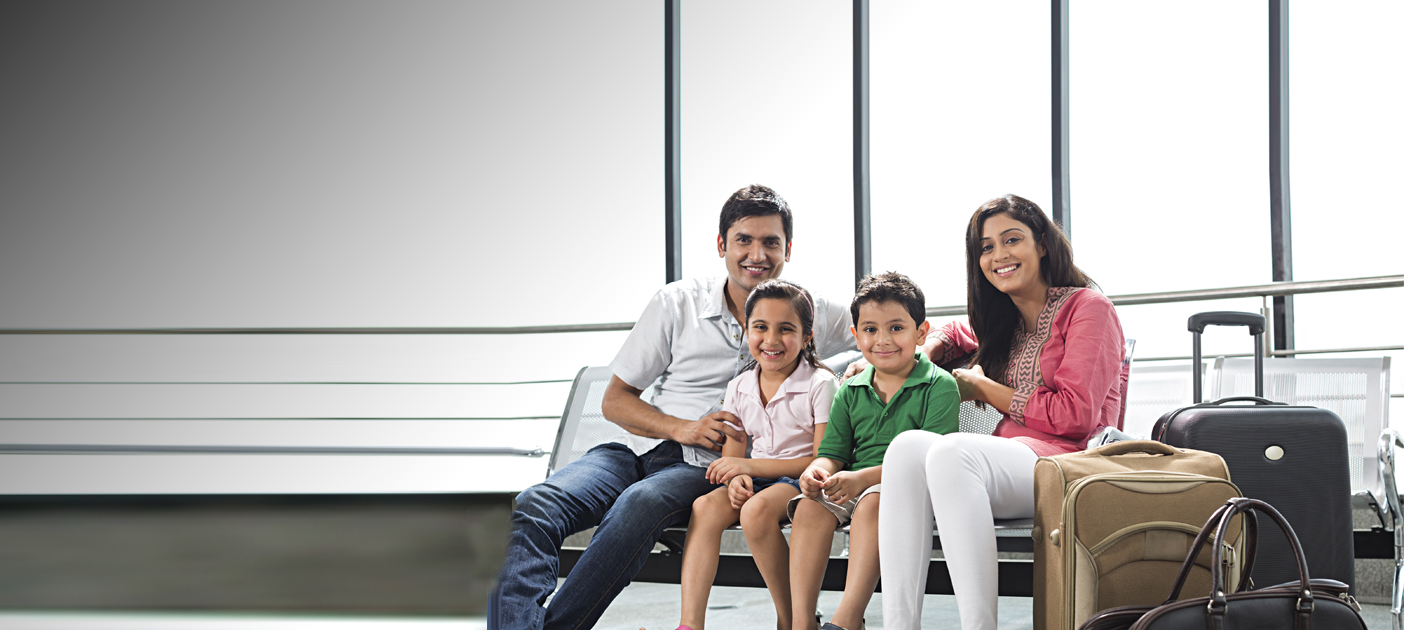 Bharti AXA Travel Insurance Plan
 
Travel offers a promising opportunity to unwind from the routine and rejuvenate oneself for a fresh start. While you meticulously plan your travel to ensure a delightful experience, things may not always go as planned. With Smart Traveller Insurance Policy (Individuals and Families) brought to you by Bharti AXA General Insurance, we help you ensure a memorable travel, which is free from worries.
At a Glance
Travel Insurance by Bharti Axa provides you the following key coverages:

Coverage against loss of passport and documents

Coverage against delay of checked-in baggage or total loss of checked-in baggage

Personal Accident Cover during travel

Coverage for medical expenses due to hospitalization abroad

24x7 Claims assistance through Bharti Global Assist
 
Features & Benefits
24x7 Claims Assistance by Bharti Assist Global in 130+ countries, ensuring prompt support across the globe
Coverage against loss of passport and documents
Coverage against delay of checked-in baggage or total loss of checked-in baggage
Coverage against trip cancellation and/or interruption and trip delays
Safeguard yourself from the financial repercussions of medical emergencies, including dental treatment expenses, on your trip
Secure yourself with a personal accident cover
Home fire insurance (contents) available, covering your home back in India during the period of your overseas travel
Coverage against third party liability
Coverage provided for hijack distress allowance
No medical check-up for travelers up to 70 years of age, in case of no pre-existing disease
Multi-trip policy available for frequent travelers, to ensure worry-free journeys
Avail emergency accommodation in case of a fire, flood, earthquake, making the original accommodation untenable
 
Disclaimer
DBS Bank India Limited (IRDA of India Registration Number: CA 0257) having the registered office at GF: Nos. 11 & 12, Capitol Point BKS Marg, Connaught Place, Delhi - 110001 is the Corporate Agent of Bharti Axa General Insurance Company Ltd. having the Registered office address at First Floor Hosto Centre, No. 43, Millers Road, Vasanth Nagar, Bangalore - 560052. DBS Bank India Limited (Bank) does not underwrite the risk or act as an insurer. The Smart Traveller Insurance by Bharti Axa with UIN: IRDA/NL-HLT/BAXAGI/P-T/V.I/222/13-14 is underwritten by Bharti Axa General Insurance Company Ltd. The contract of insurance is between the insurer and the insured and not between the Bank and the insured. Bank does not give any warranty, as to the accuracy and completeness of the policies. Bank does not accept any liability or losses attributable to your contract of Insurance. Participation by the Bank's customers in the insurance products is purely on a voluntary basis and is not linked to availment of any other facility from the bank. ISNP registration valid.
For more details on risk factors, terms and conditions, exclusions, please read sales brochure of insurer and policy terms and conditions carefully before concluding a sale. Tax benefits are available as per the prevailing tax laws, which are subject to change.
For any information including cancellation, claims and complaints, please contact our Treasures Relationship Manager or visit DBS Bank India's nearest branch office or Contact our 24-hour toll free customer service helpline number 1-800-209-4555 / 1-860-267-1234 or our overseas customer service number 91-44-66854555 or write to us at customercareindia@dbs.com. Visit us at: www.dbs.com/in
UIN: IRDA/NL-HLT/BAXAGI/P-T/V.I/222/13-14
 
How to Apply
Call 1860 267 1234 / 1800 209 4555 / +91 44 6685 4555
Thank you. Your feedback will help us serve you better.
Was this information useful?
Thank you for your feedback
Let us know how this article helped:
We're sorry to hear that.
How can we do better?

Enter only letters, numbers or @!$-(),.