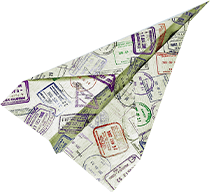 Have you just been accepted to a course at a foreign university? Congratulations, you're a step closer to realising your goals. As you prepare to take off on your journey, applying for a student visa is one of the most crucial aspects of studying abroad. Every country has specific immigration rules and visa types.
Here's how you can prepare for student visa application:
Start visa application as soon as your admission is confirmed
Find the types of student visas
Look up the documents you may need to submit
Now that you've taken the first step of your student visa journey, you may have questions about the current scenario. Let's address your concerns one at a time.
 
Does Covid-19 affect

my plan to apply for a student visa?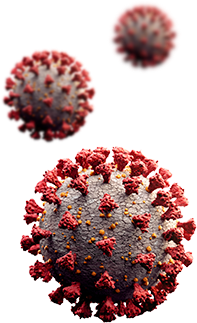 The Covid-19 pandemic has resulted in closed borders in various countries. However, you will be pleased to know that your admission processes are still on. With universities adopting virtual learning models, there is no need to shelve your study-abroad plans.
Once your admission is confirmed, your institute will brief you on how your classes will be conducted during the pandemic. Many universities have online sessions which means even if you are in the country, you do not need to attend physical classes. Others have adopted a mixed model which combines online and physical classroom lessons.
Fortunately, student visas are being considered by many countries on an urgent basis. Countries are also giving a grace period wherein students will remain eligible for a student visa as soon as physical classes begin. So, in short, Covid-19 doesn't come in the way of your student visas.
For Indian students, countries are making special provisions. For example, the United States allows students to drop their applications at drop boxes placed at their offices. In cases where face-to-face interviews are required for granting student visas, there may be a slight delay in getting an appointment.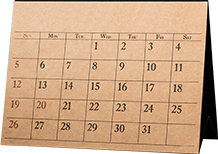 When should I apply

for a student visa?

Time is of the essence because applying for an international student visa can be a long-drawn process involving applications and interviews. Some countries may even require you to take additional entrance examinations like TOEFL, IELTS, etc., to apply for a student visa. Therefore, as soon as you receive a confirmation on your application, start applying for an international student visa.
 
Types

of student visas

Primarily there are two types of international visas: short-term and long term. Student visas granted to students pursuing courses that are shorter than three months fall in the category of short-term visas. For those pursuing courses that run over three months, graduate visas or long-term visas are applicable. Visas can also be different for those going with the sole purpose of studies and those wishing to seek employment after completing the course.

Generally, there are different kinds of student visas available for each country. Here's a list of student visas for some of the host destinations for higher studies:
USA
There are three types of student visas in the United States.
The F1 visa applies to students moving for academic studies. F1 visa-holders can work part-time for up to 20 hours a week.
The J1 visa applies to students visiting to obtain practical training; they can also take up part-time work under conditions similar to F1.
M1 visas are issued to students coming to the states to study a vocational or non-academic course. M1 visa holders are not permitted to take up part-time work.
Canada
To study in a Canadian institute, you must obtain a student permit. If you want to work while you learn, you will also need a work permit.
Germany
Based on the course you are applying to, you will need one of the three student visas available in this country. Germany allows prospective students to move to Germany even before they are admitted to an institute.
A student applicant visa is for someone who is awaiting confirmation from an institute or is exploring options for studies in Germany.
A student visa is issued to students who have been accepted by any of the country's colleges.
For short-term courses that can last from three months to a year to study the German Language, the government issues a Language Course Visa.
 
Documents required

for a student visa

Different countries have different requirements or student visa application based on their immigration laws. You can find the list of required documents for these countries on the official visa application websites.

Here's a list of documents that are required by most countries:
A valid passport: When applying for a visa in any country, your passport is the most crucial document. Ensure that your passport is valid at least until the end of the course you are to pursue. Some countries may also need a passport that is valid beyond the completion of your course.
Proof of funds: This is the second most important document required when you apply for a student visa. All countries will ask you to submit proofs that you have enough funds to travel to the country, pay for the college fees, and sustain your stay there. This entails submission of bank statements, loan approval letter, scholarship details and other financial documents.
Language skills: Before you apply for a student visa, check if the country has laid down language proficiency standards. You may have to take tests such as TOEFL and IELTS to gain entry into English-speaking countries.
Admission details: Most countries will ask you to submit a letter from the institute confirming your admission to the course.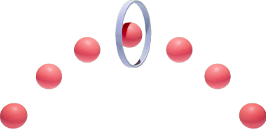 Process of applying

for a student visa?

The application process for student visas is relatively simple these days, especially since you can do it online.
The online application process is convenient. You can log on to the immigration portal of the country you're applying to and create a profile. It is a single-window system, where all the required forms will be available to you on the portal.
To apply offline, you can visit one of the centres set up by different countries' embassies. The centres will provide you with the forms to be filled out and guide you through the application process.
However, given the Covid-19 pandemic, we suggest you take the online route to stay safe.
 
Frequently Asked Questions
---
---
---
---
---
---
Thank you. Your feedback will help us serve you better.
Was this information useful?
Thank you for your feedback
Let us know how this article helped:
We're sorry to hear that.
How can we do better?

Enter only letters, numbers or @!$-(),.