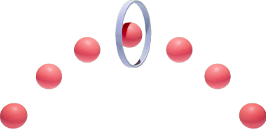 Process of applying

for a student visa?

The application process for student visas is relatively simple these days, especially since you can do it online.
The online application process is convenient. You can log on to the immigration portal of the country you're applying to and create a profile. It is a single-window system, where all the required forms will be available to you on the portal.
To apply offline, you can visit one of the centres set up by different countries' embassies. The centres will provide you with the forms to be filled out and guide you through the application process.
However, given the Covid-19 pandemic, we suggest you take the online route to stay safe.