You might also be interested in:
Education System
Top Universities
Eligibility
Jobs / Internships
Application Process
Cost of Living
Popular Scholarships
 
Facts about GRE
Introduced in 1949 by the ETS (Educational Testing Services).
It's a common requirment for students applying for their Master's, Ph.D., MBA or JD.
There are two types of GRE - GRE General and GRE Subject Test.
It is one of the most user-friendly tests.
Students can skip questions and go back to re-attempt using 'Mark' & 'Review'.
You need a passport number to give the exam.
About GRE
You've probably heard this acronym multiple times, especially from students who've got their sights set on joining a college overseas. That's because the GRE is a common admission requirement for Master's and PhD programs in colleges worldwide. A good GRE score will help students secure admission in a recognised college and bag merit-based scholarships.
GRE stands for Graduate Record Examination. It is a multiple-choice, computer-based exam organised by the test makers ETS (Educational Testing Service). The test was first conducted in 1949 and has helped many students pursue a variety of programs.
Types of GRE

GRE General Test is for students wanting to pursue a Master's, specialised Master's, doctorate, MBA, or JD (Juris Doctor for pursuing Law).
*GRE Subject Test tests your knowledge in specific subjects Chemistry, Biology, Math, Physics, English Literature, and Psychology.
 
User-friendly features of the GRE General Test
The GRE General Test has an advanced, adaptive design. Candidates can move forwards or backwards within a section; you can skip questions and go back later and answer them using the 'Mark' and 'Review' features. You can also change and edit answers within a section. An on-screen calculator makes it convenient for you to perform calculations.
 
Universities that accept GRE Scores
Several universities and graduate schools around the world accept GRE scores. Universities in popular study abroad destinations like the US, Canada, Singapore, UK include GRE scores in their admission criteria.

What's New
In response to the COVID-19 pandemic, ETS has launched a home edition of the GRE General Test for locations where computer tests cannot be held as GRE test centres have shut down. This facility has been provided to help students who are applying for the 2020-21 programs. However, they must meet the requirements set by ETS. To understand more about this feature, you can go through webinars available on the ETS website.
 
GRE Eligibility
There are no specific eligibility criteria for the test. This means that almost anyone who wishes to pursue graduate programs abroad can take the test. There are no restrictions on age or qualifications either.

When appearing for the exam, the student must produce an original passport as proof of identity. You can register for the exam and book a test date without your passport number but must produce it at the exam centre.
 
GRE Registration
Registration fee for GRE General Test
USD 213 in India
Registration fee for GRE Subject Test
USD 150 worldwide
Additional costs
- Exam preparation costs
- Rescheduling fee
- Requests for score reports
- Score reviews
Accepted mode of payment
It is possible to pay the GRE fees online through a credit or debit card.
You can also use PayPal or money orders. You cannot make cash payments for GRE.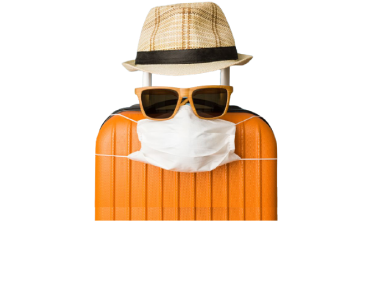 We've got your

travel security

covered.
Travelling is fun, but it's even more fun if you have a safety net to absorb unexpected expenses during your trips. Make your time abroad safer with our student travel insurance. Check it out here.
Steps to Register for GRE
You can register for GRE online or via phone.

Registering online
Create your account on the ETS website.


Create and save your username and password; you will need them every time to log in to your account.


Apply for the exam.


Complete the applicatiion form by selecting the time, date and then fill out your academic information.


Pay the registration fee.



Registering over the phone
Call the Regional Registration Center (RRC) located in India.


Once you register for the exam, the centre will send you a confirmation number, reporting time, and the test centre address via e-mail.

When registering over the phone, make the call at least two business days before your preferred test date. This will ensure that you get the date and time slot you desire. If you wish to cancel or reschedule a test, you must do so no later than 4 days before the examination, or you would lose your registration fee. The fee to reschedule your test is USD 50.
 
GRE Structure
The GRE General Test evaluates your Arithmetic, Algebra, Geometry, Data Analysis, and Vocabulary Skills through the following 6 sections. You get a 10-minute break after the third section and the overall test time is about 3 hours 45 minutes.
| | | | |
| --- | --- | --- | --- |
| Section | Skillset | No. of tasks / sections | Allotted time |
| Analytic Writing Assessment | Tests your ability to articulate complex ideas, sustain a discussion | 2 tasks ('Analyse an Issue' task and one 'Analyse an Argument' task) | 60 minutes |
| Verbal Reasoning | Checks your English competence through your ability to arrive at conclusions, understand perspectives, summarise texts and understand their structure | 2 sections, 40 questions | 60 minutes |
| Quantitative Reasoning | Tests your ability to understand quantitative information, interpret and analyse it and apply Mathematical skills and concepts to solve problems | 2 sections, 40 questions | 70 minutes |
| Unscored* | | Varies | Varies |
| Research* | | Varies | Varies |
*Scores not counted. Questions included for ETS research purposes.
The GRE Subject Test evaluates your knowledge in Mathematics, Literature (English), Physics and Psychology, Biology, and Chemistry.

It is possible to know all the answers but lose out because there isn't enough time to answer all of them. Time-management is crucial to complete the exam. Repeatedly taking practice tests can help you manage your time better.
 
GRE Score Calculation
You should identify the GRE scoring pattern as it will help you understand how scores are calculated:
| | |
| --- | --- |
| Section | Score range |
| Analytic Writing Assessment | 0-6 with half-point increments |
| Verbal Reasoning | 130-170 with 1-point increments |
| Quantitative Reasoning | 130-170 with 1-point increments |
GRE total score is calculated on a 260-340 scale. For the GRE Subject Test, the score range is between 200-900.
 
Some things you need to know about GRE scores
A GRE score is valid for 5 years from the day of the exam.
Colleges and courses have their own GRE cut-off. It would help if you kept these cut-offs in mind while aiming for your GRE score.
If a GRE score is in the range of 80, it might be advisable to rewrite the exam.

While GRE scores are essential, they aren't the only factor considered during the college application process. It helps to supplement a GRE score with an excellent academic record to improve the chances of bagging a scholarship or getting into the college of choice. For extra credits, students could also take up a job or internship for work experience. Helping out at an NGO or doing voluntary work also adds value to the student's application.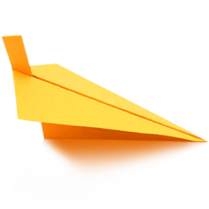 Are you

planning to send

your child abroad for studies?
Our remittance services allow you to transfer/receive funds in minutes - transfer funds to over 200 countries with our remittance services. Click here to know more.
Tips to Prepare for GRE
This is a highly competitive exam. Since admission depends on these scores, prepare hard. Here are some tips to help you do better:
Practise using free and paid practice tests from the ETS website.
Make use of the essay prompts available on the ETS website and other GRE test prep websites to practice analytical writing.
Revise Maths concepts learnt in high school and college to prepare for Math problems.
Read respected publications, journals, newspapers, magazines to improve your vocabulary.

It's good to set a target score; make a list of the universities you want to apply to. Now find out the average GRE scores of the latest incoming class. The target score should either match this average or be above it.
While the GRE is an immensely competitive exam, a student can score well if they practise hard. Good scores improve your chances of getting admission to the college of your choice. So, it helps break some sweat during the GRE preparation.
 
Frequently Asked Questions
---
---
---
---
Thank you. Your feedback will help us serve you better.
Was this information useful?
Thank you for your feedback
Let us know how this article helped:
We're sorry to hear that.
How can we do better?

Enter only letters, numbers or @!$-(),.