You might also be interested in:
Education System
Top Universities
Eligibility
Jobs / Internships
Application Process
Cost of Living
Popular Scholarships
 
SAT Overview
Exam Name: Scholastic Assessment Test (SAT)
Description: The test assesses high school candidates' skills under three sections – Evidence-based Reading and Writing, Mathematics, and Essay. Students may also take the SAT Subject Test.
Suitable for: Students seeking Admission in Bachelor's programs across different schools.
Countries in Which Accepted: Worldwide
Score Range: 1220-1400+
Flexibility: You can reschedule your exam date at your convenience. You can attempt the exam innumerable times.
Exam Cost: $101 for the SAT (regular) and $117 for SAT with optional essay – both inclusive of International Fee of $49.
 
About SAT
Most foreign universities rely on several national-level entrance tests while making their admission decisions and hand-picking candidates. The Scholastic Assessment Test score is one such test they consider while shortlisting students. If you wish to secure your place in a Bachelor's program of your choice, you need to take the SAT.
The Scholastic Assessment Test or SAT is a standardised test used widely by College Admission Boards across several countries. High school students typically take the SAT exam, and it measures how ready they are to attend college. The test enables admission boards to compare their different applicants on three scales – Evidence-based Reading and Writing, Mathematics, and Essay. The Essay component of the test is optional. Moreover, there is a variant of the SAT meant for students who intend to specialise in a given subject. It is known as the SAT subject test.
Taking the SAT exam opens doors to some of the top-rated colleges and universities worldwide. It also helps build your English and Maths skills and eventually enables you to decide on a career path that's best suited to you.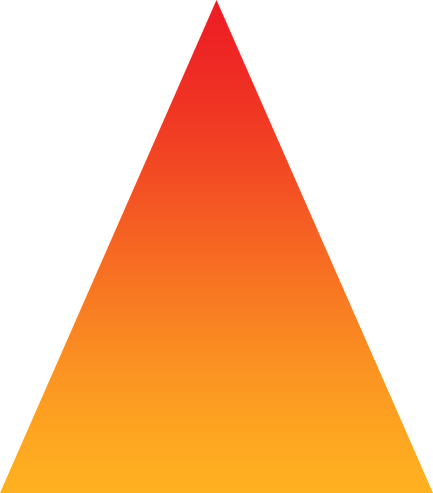 Launched as the Scholastic Aptitude Test in 1926 by the College Board
Taken by approximately 3 million students per year
Conducted in 7,000 + centres across 170 countries
Used by College Admission Boards in USA, UK, Canada, Australia, New Zealand, Netherlands, & Singapore
Assesses English reading and writing, and Mathematics Aptitude
Option for specialised SAT Subject Test
 
Types of SAT exams
SAT 1: This is the General GRE Test which evaluates you on three scales - Evidence-based Reading and Writing, Mathematics, and Essay (optional).
Also known as SAT Subject test, available in 20 different subjects across five areas namely history, mathematics, science, English and foreign languages.
Universities that accept SAT scores
Several colleges and universities across the globe accept SAT scores. SAT scores are typically accepted in countries like the USA, the UK, Canada, Australia, New Zealand, Netherlands, and Singapore, the major study-abroad destinations for Indian students.
 

What's New
No need to worry about answering incorrectly as negative marking is removed.
The numbers of answer choices have been reduced to 4 as opposed to 5 in the 2016 SAT model.
The components of the New SAT include Evidence-Based Reading and Writing, Math, and Essay (optional).
The new regular SAT test lasts for 3 hours and SAT with Essay lasts for 3 hrs 50 minutes.
Appearing for the SAT exam during the COVID-19 pandemic
While you can take the SAT during the ongoing COVID-19 pandemic, the College Board will keep you posted in case of any changes closer to your test date. You also have to contact your local test centres, as they are authorised to make independent decisions about administering the test during the pandemic.
Here are some basic regulations you should adhere to while appearing for the test during the pandemic:
You have to wear a face mask throughout the test, without which you will not be allowed entry inside the test centre.
The testing staff at the exam centre will administer a short verbal survey to determine if you should be sent home due to sickness.
Suppose you are travelling to a different city to appear for the test. In that case, you have to comply with the state-specific quarantine restrictions before your exam date and provide proof of meeting the travel/quarantine requirement.
 
SAT Eligibility
The College Board conducts the Scholastic Assessment Test. As per their website, there is no specific mention of eligibility criteria for students intending to appear for the SAT exam. That said, here's what you need to know about making the cut:
Nationality


The SAT is one of the world's most recognised entrance tests and is meant for students of all nationalities.
Target course


The SAT should be taken by students preparing to seek admission in undergraduate colleges and universities abroad, in countries like The USA, The UK, Canada, Australia, New Zealand, Netherlands, and Singapore.
Age limit


The College Board has not set any specific lower or upper limit for students who wish to appear for the SAT exam. The conducting body's only requirement is that the students appearing for the exam should have completed their high school education. Most of the candidates appearing for the SAT exam are in the 17-19 years age group.
Students with disabilities


The College Board has separate eligibility criteria for students with disabilities intending to take the SAT. Such students are provided with additional facilities, but they must get approval before giving the exam. They can do so by contacting the College Board's Service for Students with Disabilities(The SSD Unit). Once the College Board approves the necessary facilities, the student can avail it while appearing for both types of SATs, i.e., the SAT General exam and the SAT Subject Exam. The additional facilities provided to eligible students with disabilities include:

The use of Braille along with larger print exams (in case of visually impaired students)
The use of a computer for the essay writing portion of the test
Additional time to complete the test
Permission to take extra breaks during the exam
 
SAT Registration
SAT exams are of two types – the Standard SAT and the SAT Subject Test. As such, the SAT cost depends on the test you choose to take. Here's a breakdown of the costs associated with the two SATs.
SAT (General) registration fees
The base price of the SAT exam includes two primary sections – Math and Evidence-based writing and reading. Students can also choose the optional essay by paying an additional fee. Students attempting the SAT exam in India have to pay $101 for the SAT without the optional essay, whereas the fee for SAT with the optional essay is $117. The test fee for both SAT exams with and without the optional essay includes the international fee of $49.
SAT (Subject) fees
Several schools in the USA and other foreign countries ask students to submit their SAT Subject Test scores, in addition to the General SAT score. Such students have to pay a basic registration fee of USD 26 and an additional fee of USD 22 per individual test. Students opting for the listening test have to pay an additional USD 26.
Additional registration linked-fees
Apart from these standard SAT fees, there are other registration-linked fees you may have to pay. The additional fees apply to SAT (General) and SAT (Subject) variants of the test. These include:
| | |
| --- | --- |
| Item | Fee |
| Registration by phone | USD 15 |
| Test Centre Fee (only specific centres) | USD 24 |
| Changing Test Centre/Rescheduling test date, or switching between SAT and SAT with Essay | USD 30 |
| Waitlist fee charged if admitted to the test centre on the day of the test | USD 53 |
Note: If you are a student taking the SAT exam outside of The USA, you have to pay an additional regional fee, which varies from country to country. The fee for attempting the test in India is USD 101 and USD 117 with the Optional Essay, including an International Fee of USD 49. You will be charged an additional USD30 if you change your SAT Centre or date.
Your SAT registration fee includes free score reports to four schools. The cost increases if you opt for additional reports to more schools or services like rush ordering and score verification.
Steps to Register for the SAT
Select the Type of SAT exam between basic and SAT Subject Test
Check your schedule and pick a test date and time slot
Fill the form and Pay the registration fee
You can register for the SAT exam in three easy steps. They are as under:
Check the SAT dates and decide the type of test you want to take
You first need to find out the dates when the College Board offers the SAT exam during your school year. Ensure that you factor in the SAT registration deadline for every test date. If you book a seat after the cut-off date, you have to pay a late registration fee. Decide if you want to take the standard SAT or the one with the essay portion.


Consider your schedule and pick your test date
The SAT may be taken anytime during your freshman year, but you should start your SAT prep during your junior year. If you wish to take both SAT and SAT Subject Tests, you need to create a schedule since you can't take both the tests on the same day. Once you've planned your schedule, pick your test date at the earliest, so that you can get a spot in a centre near you.


Fill the form and pay the fee
Register on the College Board website; fill the SAT registration form providing information that accurately matches your ID documents. You also need to upload your passport size photo. Once the form is filled, you can pay your fees online.


Pay your SAT Registration fee online in minutes with DBS digibank remittance services.
 
SAT Structure
| | | | |
| --- | --- | --- | --- |
| Section | Time Alloted | Number of Questions | Skill Assessed |
| Reading | 65 minutes | 4-5 Passages / 52 Questions /10-12 MCQs | English Comprehension |
| Writing / Language | 35 minutes | 4 Passages / 44 MCQs | Making Arguments, Grammar, Language Structure |
| Math With Calculator / Math Without Calculator | Total: 1 hour 20 minutes (55 MWC + 25 Mins MW/OC) | 38 for MWC/ 20 for MW/OC | Algebra, Problem-solving, Data Analysis, Advanced Math |
| SAT Essay (Optional) | 50 minutes | 1 or More Passages | Analysis of an Argument |
There is no specific syllabus, and you are not provided with any reference books to prepare for the SAT exam. You are practically tested on your analysis skills under 3 general and 1 optional category.
1. The Reading Test
The reading test is part of the evidence-based reading and writing section of the SAT exam. You are given 4-5 different passages of 500-750 words each, which you have to read, understand, and analyse. You have to answer 52 questions within 65 minutes. The passages may be taken from the US or world literature texts from different fields, including economics, psychology, sociology, US constitution, and more. You are asked 10-12 different types of multiple-choice questions at the end of each passage.
2. The Writing and Language Test
Like the reading test, this section is also a part of the SAT's evidence-based reading and writing section. Here, you are given 4 passages from different fields like science, history, social studies, humanities, careers, etc. You have to answer 44 multiple-choice questions in this section within 35 minutes. You could be asked to strengthen or weaken an argument, explain the choice of words, text, or tone, make structural changes to ensure grammatical correctness, etc.
You are allotted scores on a scale of 200-800 in the above two sections.
3. Math
The math portion of the SAT exam test is divided into two parts. The first is the math test calculator in which you have to answer 38 complex questions within 55 minutes, using an SAT approved calculator. The second is the math test, no calculator, in which you have to answer 20 elementary questions in 25 minutes. The total time allotted to the math section is 80 minutes. The SAT's math component concentrates on three core areas, including algebra, problem-solving and data analysis, and passport to advanced math. The test comprises a mix of multiple-choice questions and grid-in questions.
You are allotted scores on a scale of 200-800 in the Math section.
4. SAT Essay
The SAT essay is the optional component of the exam. This section allows you to illustrate your reading, writing, and analytical skills. You have to read 650-750 word passages and write your analysis of the argument built by the author in 50 minutes, as opposed to giving your opinion.
 
Pro Tips for SAT Preparation

Stay calm throughout the test. You may need to skip some questions at first, and that is completely okay.
If you're struggling with time pressure, avoid spending more than a minute trying to figure out each MCQ question in the Math and Reading sections.
In the MCQ section, look for the wrong answers that should be eliminated first, and then focus on finding the right answers.
Identify and answer those questions that YOU find easy before you move to those with higher levels of difficulty.
Utilise your test booklet to do your scrath work so that you can keep track of your work and avoid careless mistakes.
So, are you ready to register for GMAT? You can use digibank by DBS's remittance services to pay the registration fees.
 
SAT Score Calculation
Each section in the SAT exam is scored on a scale of 200 to 800 points. The total SAT score you receive is a sum of your scores in each section. SAT test-takers receive a total score in the 400-1600 range, with 1600 points being the highest possible score. If you opt to take the SAT Essay test, you will receive a separate score.
The section-wise scoring process starts with calculating the raw scores, i.e., the number of correct answers. Students are awarded one point each for every correct answer, with no negative marking for incorrect answers. The raw scores are converted to scaled scores via the "equating" process that revises the raw scores based on the difficulty level. Equating enables the tester to compare the different test takers opting for other test editions across various administrations. It ensures that the ability level of students against whom you are tested does not affect your score.
As such, the equating process controls the slight variations in different SAT tests taken by you on different days. It ensures that your scaled scored denotes your same ability level across different test dates.
For instance, a score of 575 on SAT math in January should represent the same level of ability as a 575 on SAT math in March. Now, if the March test is of a slightly higher difficulty level, then the raw-to-scaled score calculation is adjusted in a way that even a marginally lower raw score nets a 575 scaled score.
The equating formula changes with every test, keeping the scores equal. Therefore, it is impossible to predict how a raw score may translate to a scaled score. That said, the College Board does release a raw-to-scale score range. This enables you to interpret the level of raw score you require to get a specific scale score.
Based on your SAT scores, you can apply to foreign universities abroad for your Bachelor's program. Upon obtaining admission to a foreign university, you should consider travel insurance to cover you against any costs or damages during your trip. Download the digibank app to get started.
 
SAT Preparation Tips
Here are some tips to help you prepare for the SAT exam
Eliminate the wrong answers

The most crucial thing to remember about the SAT exam is that there is only one definite, right answer for each question. So, you can significantly increase your chances of getting your answer right if you know which options are certainly wrong. Since you aren't penalised for wrong answers, you can venture a guess, but it should be backed by a strategy. If you're struggling to get the right answer, try to analyse why you should rule out most of the answers instead of guessing why that particular option works. Be extremely picky about every answer you eliminate.

Pay attention to the context and subtext

While attempting answers in the SAT exam reading section, look for the context and connotation behind words. Identify the words indicating positive or negative connotation in each passage referenced in the questions. Also, remember not to analyse each sentence individually, but in coherence to those around. Always look out for strong adjectives that help determine connotation as well as contrast words like "still", "however", "rather than", etc.

Read passages strategically

Comprehension is critical while reading passages, so try not to rush through it. You can skim through the passage first to get a sense of what it is about, without reading it too closely. Once you have an overall idea, you can answer the more apparent questions first, when the passage is still fresh in your mind. Alternatively, you can skip straight to the questions and attempt to answer questions about the smaller, more apparent details. While you should read the entire passage, ensure it is not affecting your speed.

Underline the key parts in the Math section

While solving answers in the Math section, you should underline what you are trying to find. This way, you won't be confused while calculating the answers. This strategy also comes in handy when there are trick questions. Underlying the key parts of a question ensures you don't lose track of the value you are supposed to find.

Memorise the formulas

While you get a formula reference sheet while appearing for the SATs, it is best to memorise your formulas so that you do not waste precious time referring to the sheet. Yes, you can use a calculator for half of the Math Section, but not knowing your formulas by heart, can be a serious impediment.

Memorise grammar rules.

You can ace the writing section by knowing your grammar rules. Knowledge of grammar helps reduce confusion; especially since most sentences in the test tend to be long and complicated. Instead of panicking about the sentence's length, you need to break it down into several parts to fully grasp it. Remember that SAT tests your knowledge of some of the more archaic grammar rules, so it helps to know them by heart.

Spend time analysing the passage before writing the essay

In the essay section of the test, you are required to analyse an argument from the passage provided. You are marked on your ability to fully grasp the point made by the author and present a clear explanation of the argument built by them. Of the 50 minutes allotted in the essay portion, try to spend about 15 minutes understanding the author's point of view and decide your essay structure based on your analysis. Do this even while you take practice tests.

Now, pay your SAT registration fees in second - register for iBanking to use digibank Remit.
 
Frequently Asked Questions
---
---
---
---
---
Thank you. Your feedback will help us serve you better.
Was this information useful?
Thank you for your feedback
Let us know how this article helped:
We're sorry to hear that.
How can we do better?

Enter only letters, numbers or @!$-(),.