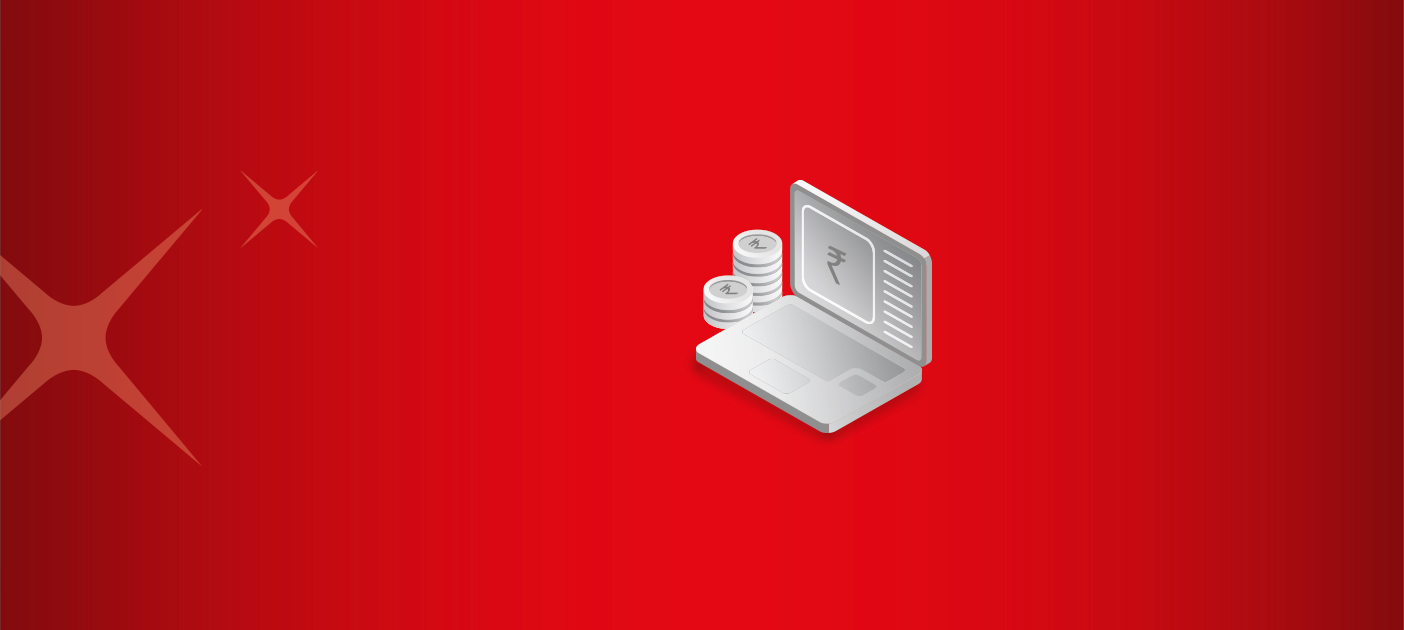 Select various
Online Money Transfer methods

with digibank

Online money transfer has become one of the fastest ways to send money quickly and securely. All you need is the internet, a smartphone or a computer, and you can conduct online money transfers with just a few clicks. With digibank, you can initiate online money transfers within India and abroad in several different ways.
 
Online Money Transfer
via NEFT
National Electronic Funds Transfer or NEFT enables the transfer of funds from one account to another bank account, provided it is an NEFT-enabled bank. With NEFT, the fund settlements are done on a half-hour basis. There is no specific lower or upper limit to the amount you can transfer in a day, nor are there any charges for online NEFT transactions.
 
Online Money Transfer
via RTGS
Real-Time Gross Settlement (RTGS) is another method to transfer funds, in which the beneficiary receives the online money transfer immediately. However, the transfer amount must be a minimum of ₹200,000, and there is no upper limit. There main difference between RTGS and NEFT is that while the former is ideal for high-value transfers, the latter enables you to transfer funds up to INR 200,000 only.
 
Online Money Transfer
via IMPS
Immediate Payment Service (IMPS) is a real-time online money transfer service that offers instant transactions, 24/7, every day of the week. You can make IMPS transactions through multiple channels like mobile, internet, ATM, etc. Funds are credited into beneficiary accounts instantly, and both the sender and payee are notified of the instant transaction via SMS alerts. Unlike RTGS and NEFT, you must pay a nominal fee for IMPS transactions. The fee ranges from INR 2.50 to INR 25 and depends on the fund transfer amount.
 
Instant Money Transfer
Instant Money Transfer (IMT) is yet another method of initiating domestic fund transfers. This facility enables you to send money to beneficiaries in India simply by sharing their mobile number, especially if they do not have a bank account. Through this fund transfer method, the beneficiary can withdraw the funds at any ATM in India through their debit cards. They may also opt for a card-less cash withdrawal.
 
MMID in IMPS
To avail of this service, you will need to register your mobile number with your bank, download the fund transfer medium of your choice, and set up Mobile Money Identifier (MMID) and MPIN from the bank. For most IMPS service providers, you do not need to add a beneficiary – you just need their mobile phone number. If the beneficiary is already using the same service, you will find them in your contact list.
You can also use this facility to pay merchants, shop online, pay bills, etc.
 
Online Money Transfer
via Remittance
Remittance refers to sending money from one account to another, usually overseas. In India, you can transfer money internationally via banks or money transfer companies. The charges for international transactions could differ, depending on the country you are transferring the funds to, the fund transfer medium you choose, and the currency of fund transfer.
 
Steps to Initiate

Online Money Transfer with digibank
Login to the digibank app or internet banking account.
Select the 'Transfer' Option on the home page and click on the Select Payee Option.
Choose your payee from the drop-down menu.
Enter the fund transfer amount and select your preferred online money transfer method from IMPS, NEFT, and RTGS. You can also choose the frequency of fund transfers and enable automatic online money transfers on a fixed date.
Add an optional remark explaining the fund transfer and click on the Fund transfer option.
Review the fund transfer details and click on 'Confirm'.
Your payment will be processed, and funds with be transferred into the beneficiary account within minutes.
 
Registering a Payee

on digibank for Online Money Transfer

If you wish to make recurring payments to a payee, you can easily set up the payee on the digibank app or net banking portal with these simple steps.
Click on 'Transfer' on the home page.
Select the 'Transfer To' tab, which allows you to add a payee
Click on 'New' on the top right on the next page, where you will be able to see five transfer options.
Click on Pay Using Account and enter payee details like their name, account number (twice), and nickname (optional).
On the next page, add the payee's bank and IFSC code and click on 'next'.
The bank updates the payee details on the back end, and you can initiate the fund transfer after 30 minutes as per RBI rules.
Conduct online money transfers conveniently with digibank by DBS.
 
Do More, Live More with the Unbank
Open Instant digibank Savings Account in just a few minutes.


Fill your details and complete KYC.

Activate your digibank savings account.
 
Frequently Asked Questions
Yes, you and the beneficiary will receive a text message as soon as the funds are transferred.
---
The bank will refund your source account if your beneficiary does not get the money transferred due to a technical glitch. The time taken to complete the fund transfer depends on the online money transfer service used.
---
No, RTGS services are not provided by all bank branches in India. However, almost every well-established bank in India is RTGS-enabled.
Thank you. Your feedback will help us serve you better.
Was this information useful?
Thank you for your feedback
Let us know how this article helped:
We're sorry to hear that.
How can we do better?

Enter only letters, numbers or @!$-(),.