Always thought that you need to be rich to invest? Not true...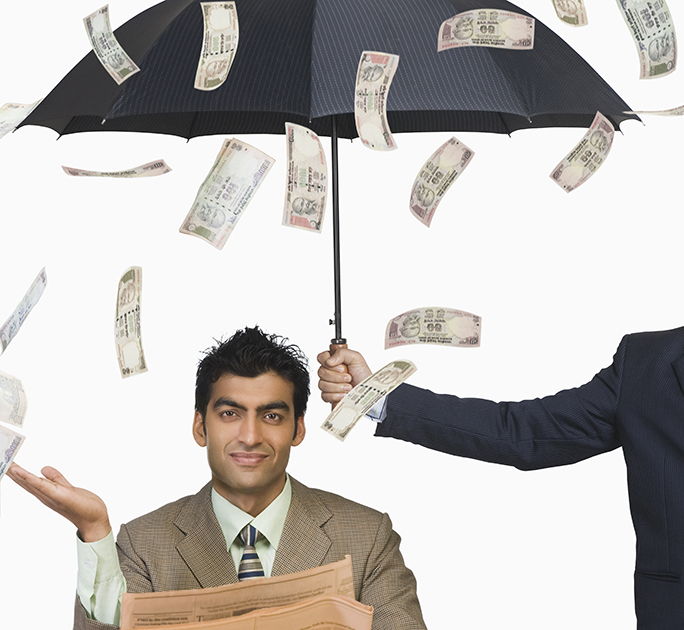 Investing is a big buzz word that seems to be associated with the rich – or how they get richer. As such, the common perception about investing most people have is that they need a substantial amount of money before they can start.
On the contrary, the truth is that you can start investing with any amount of capital, and this could be as small as you're comfortable with – from as low as Rs. 500 per month.
Let us show you how.
There are professionally managed investment services designed for the masses
Mutual Funds - what are they?
✓ Mutual Funds are professionally managed funds. They invest a pool of money, collected from a number of investors, in a range of assets. Successful investments in the assets add value to the fund and their returns are distributed back to investors.
Build in diversification
✓ Typically, in order to achieve diversification on an investment, the investor will need a sizeable investment capital. This is where Mutual Funds differ from conventional investing. By pooling investors' capital together, the fund can achieve both economies of scale and scope.
Access to wide range of assets
✓ It gives you access to a wide range of assets that may not be available to individual investors because of the bigger investment capital pooled from a group of investors. Therefore, allowing you to start investing from as low as Rs. 500 a month.
Wondering if it's hard to tell how well a Mutual Funds performs, or if your money will get stuck in a Mutual Funds? Learn more about the facts of investing in Mutual Funds as we debunk its myths.
There are options for an effective and low cost form of passive investment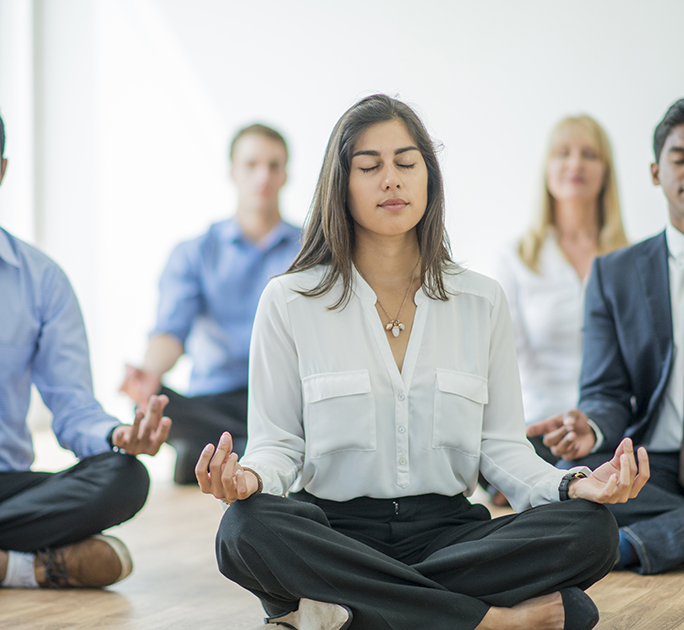 You could opt for a disciplined way to start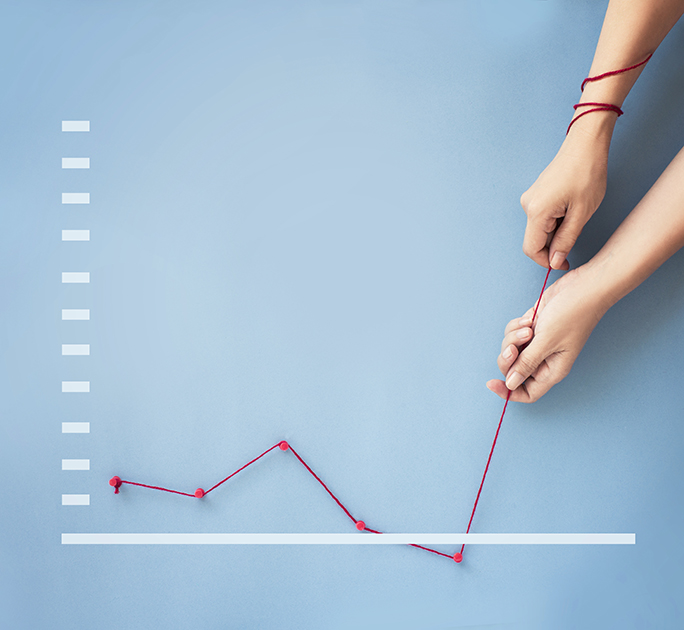 SIP - What is it?
✓ Systematic Investment Plan (SIP) is another way you can start small and yet think big. We are familiar with the idea of setting aside a sum of money from our monthly income as savings. Instead of letting your savings sit in your bank account and earning the base interest, SIP helps you to invest your savings in approved Mutual Funds.
Here's how SIP works.
Utilising Rupees Cost Averaging Strategy
✓ SIP uses a rupees cost averaging strategy. Under a SIP, you will commit a sum every month (e.g. INR 500) and choose the type of Mutual Funds that you want to invest in. In each month, the sum will be deducted from your savings account and invested SIPs that you chose. The number of units allotted will depend on the daily market price.
How does Rupee cost averaging work ?
| Month | Unit price per month (INR) | Monthly Contribution (INR) | Units Bought |
| --- | --- | --- | --- |
| Jan | 1 | 200 | 200.00 |
| Feb | 0.9 | 200 | 222.22 |
| Mar | 0.8 | 200 | 250.00 |
| Apr | 0.93 | 200 | 215.05 |
| May | 1.1 | 200 | 181.82 |
| Total | 4.73 | 1000 | 1069.09 |
Average cost per unit : INR 1000/1069.09 units = INR 0.935 /unit
Average price per unit : INR 4.73/5 months = INR 0.946/unit
In the illustration above, with the same total contribution of INR 1,000
An SIP may allow you to buy more units (total of 1,069.00 units) at a lower average unit price of INR 0.935 over five months as compared with lump-sum contribution (total of 1000.00 units bought at a unit price of INR 1.00 in January).
A rupees cost averaging strategy helps you to lower your average cost of investment by buying more units when the stock prices are low. In addition, SIP was introduced by banks to encourage everyone to invest. Thus, SIPs have lower cost of investment, which will suit investors with a smaller capital.
---
DBS Bank offers Mutual Funds that are instant, paperless, signatureless – even transaction fee-less! What's more? You get to choose from 250+ Mutual Funds across 15 top-performing asset management companies. So why wait? Login to digibank (app or internet banking) and start investing in a flash with instant Mutual Funds on DBS Bank.
Read up more on Mutual Funds here
Mutual Fund investments are subject to market risks, read all scheme related documents carefully before investing.