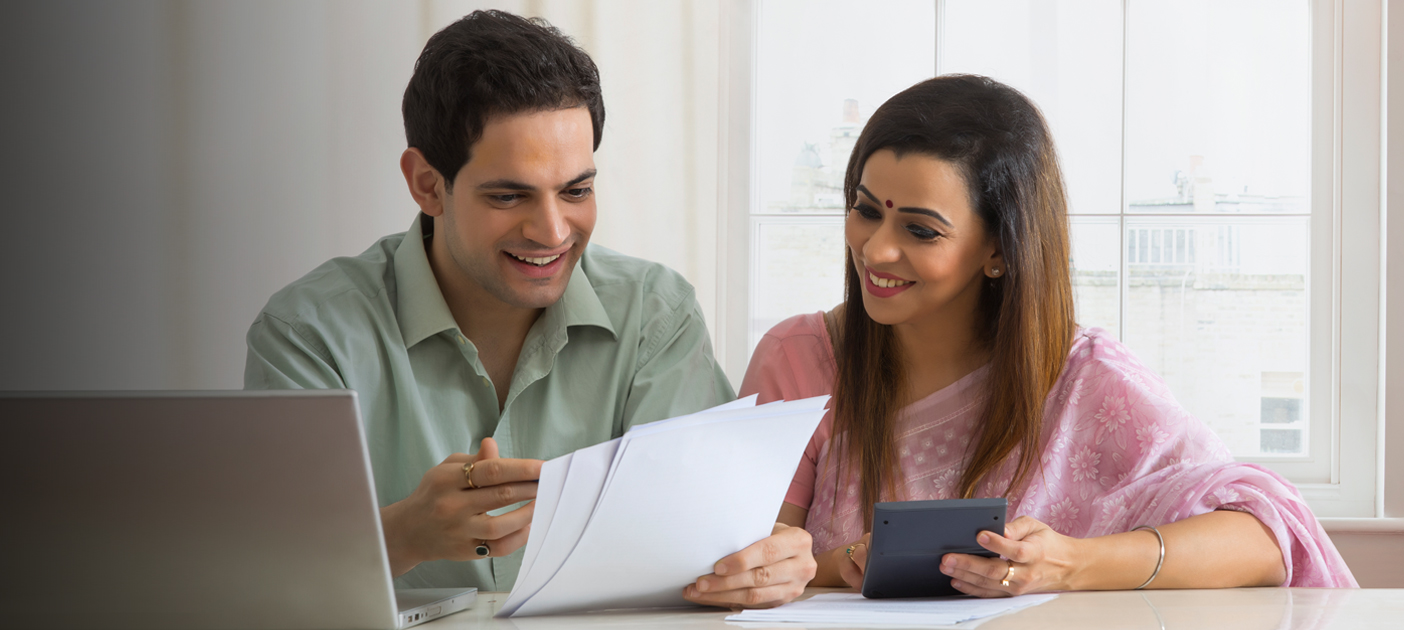 NRI Home Loan Eligibility Calculator
 
At a Glance
Purchasing your dream home at the right price and still ensuring liquidity is not an easy task. NRI home loan eligibility calculator allows you to find out if you can get some financial support towards purchasing a home. Clearance on NRI home loan eligibility norms is an indicator of the customer's ability to repay the loan and ensures that people get the money when they need the same to purchase a home. With the DBS Treasures NRI home loan eligibility calculator, you can check your loan eligibility.
 
Your Details
*Denotes Mandatory Fields
(min Rs. 1,00,000 max Rs. 10,00,00,000)
Restricted to 50% of Net Monthly Income
Expected Results
Disclaimer
Results generated by the calculator are indicative in nature. The Calculator is not intended to provide its user with results that are either certified by the Bank or are an obligation, assurance, warranty, undertaking or commitment of the Bank, under any circumstances. The Calculator is only a tool that assists the user arrive at results of various illustrative scenarios generated from data input by the user. The Bank is not responsible for any reason, for any errors in any outcome resulting from the use of calculator. The use of the calculator is entirely at the risks of the user. Results from the use of the calculator are not intended to be a substitute for financial statements and certificates and/or professional advice.
 
How is Home Loan Eligibility Calculated?
Home loan eligibility is dependent on two primary factors - the income and the repayment capacity. Secondary factors include age, credit history, credit score and other regular financial obligations. Based on these factors, NRI home loan eligibility can be effectively decided by DBS Treasures or any other financial institution.
Home Loan Eligibility Criteria
The loan term is generally capped at a maximum of 25 years.
The applicant's financial position has a significant role to play the loan eligibility process – present and future income help decide the loan eligibility. Current Age and Years to Retirement: Banks usually prefer applicants who have a longer work life. That is because they have a steady income source for a longer time.
Age Limit: The age range limit is usually between 21 to retirement age.
A good past and current repayment record can help ease the approval process as there is a proven track record of repayment.
 
Enhancing Home Loan Eligibility
You can enhance your NRI home loan eligibility by:
Adding an earning co-applicant from within the family
Getting a structured repayment plan
Showing a steady income flow, investments and regular savings
Providing details of additional income (if any)
Keeping track of variable salary components
Rectifying credit score errors (if any)
Repaying ongoing loans and clearing short-term debt
 
How to Apply
A Relationship Manager will reach out to you shortly.
 
Frequently Asked Questions
Yes, they are. EMI calculators allow you to plan your finances in a way that will enable you to fund the home of your dreams comfortably. You can adjust the term, interest rate and amount required to plan out multiple scenarios. An NRI home loan eligibility calculator, on the other hand, helps you understand if you qualify for funding for a home by the financial institution.
---
Various factors such as income, credit score, current age, fixed monthly financial obligations, retirement age and credit history may all play a part in determining a customer's eligibility for a home loan.
---
The customer's current age allows financial institutions to understand their ability to repay the home loan amount.
Thank you. Your feedback will help us serve you better.
Was this information useful?
Thank you for your feedback
Let us know how this article helped:
We're sorry to hear that.
How can we do better?

Enter only letters, numbers or @!$-(),.