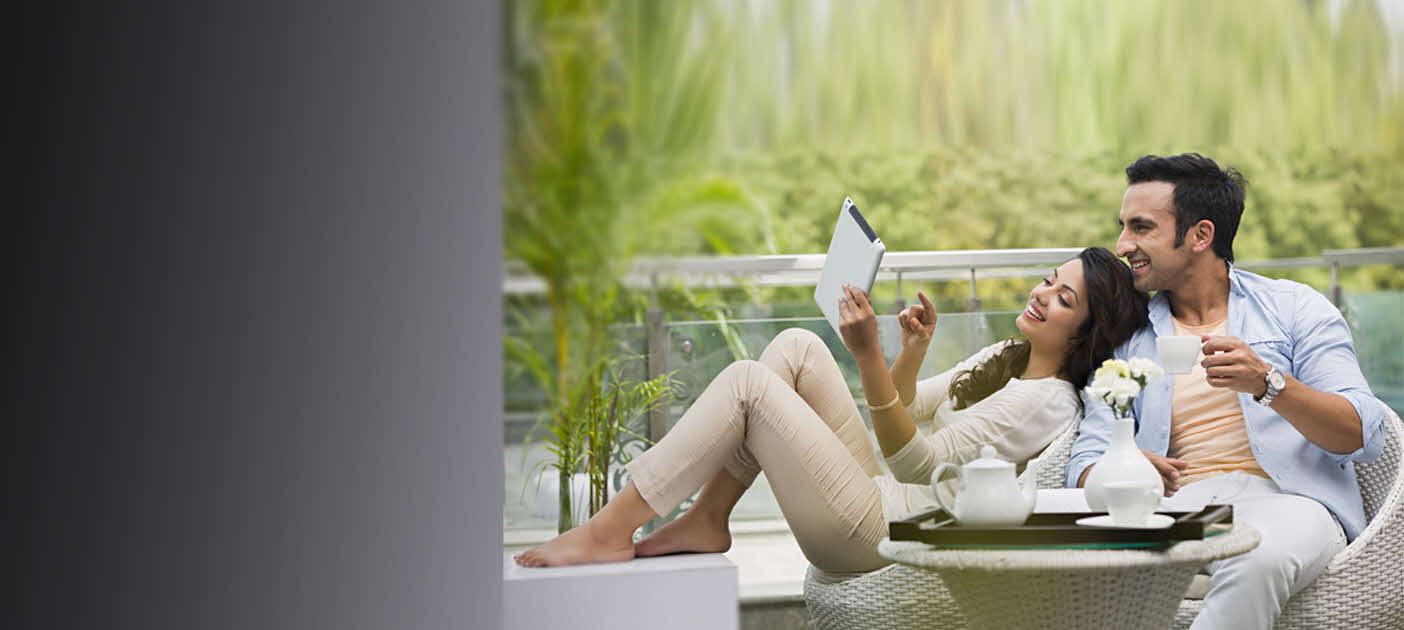 If you're an NRI who's looking for dynamic investments in India, you should consider mutual funds. At DBS Treasures, we offer schemes in equity, debt, and hybrid mutual funds. You can start investing through an NRE account with us.
Apart from an NRE account, you will need to fill out the Foreign Account Tax Compliance Act (FATCA) form. Finally, furnish your tax identification number of the country of your residence and get started from the various NRI mutual funds options we have in store for you.
 
Features and Benefits
So, why consider mutual funds for NRIs in India if you don't reside here? In simple terms, NRI mutual funds in India come with a host of advantages. You have access to an array of underlying securities from debt and equity. Moreover, your earnings from NRI mutual funds are tax-free. There are also many other advantages, including:
Ease of Investing and Monitoring: You can manage your investment portfolios with ease at the convenience of your home. NRI mutual funds can be managed entirely online from any part of the world. You can buy mutual funds for NRIs, withdraw or redeem in a few simple clicks. You can also facilitate systematic online transfers from one scheme to another.

Safety: Mutual fund schemes are relatively more reliable than direct stock-market participation. So if you're a cautious investor but still looking for new investment opportunities, these are right for you.

Professional fund management: We have expert fund managers who analyse the market and manage your investments. Our objective is to maximise returns and minimise risks and optimise your portfolio.

Rupee appreciation: You may stand to make a profit if and when the rupee value appreciates against the currency of your resident country.
 
At DBS Treasures you have access to over 200 mutual fund schemes. Choose from pure equity and debt to hybrid ones. You can view fund performance and related research before making your decision. Our hand-picked schemes are among the highest-rated ones in India.
 
How to Apply
Apply Now A Relationship Manager will reach out to you shortly
 
Frequently Asked Questions
To begin investing in mutual funds for NRIs in India, you must first open an NRE account with DBS Treasures. Once your NRE account is set and rolling, you can begin. There are two ways in which NRIs can invest in mutual funds in India:
Self / Direct: As the name suggests, in this kind of investment, you will handle your investment portfolio. You have first to complete the e-KYC process via our mobile banking app or by logging in to net banking.
Power of attorney: You also have the option of letting another person invest on your behalf. You'll to give a power of attorney to facilitate the person to make decisions on your behalf. This is ideal if you have a person you can trust to safeguard and monitor your investments.
---
To complete your KYC process, you have to furnish copies of your documents along with your application. It is in this application that you have to specify if the investment is on a repatriable or non-repatriable basis. Among the KYC documents that you have to submit are the latest photograph of yourself, attested copies of PAN card, passport, residence proof at your country of residence and a bank statement. Some mutual fund houses may ask for in-person verification. You can do this by visiting the Indian Embassy in your resident country.
---
The profits from equity mutual funds are taxable based on the holding period. If you have invested for the short-term (up to 36 months), your gains will be taxed at the rate of 15%. For long-term capital gains over Rs. 1 lakh a year, a tax at the rate of 10% is deductible. For debt funds, short-term capital gains are taxable at the rate of 30%. If you have held the fund for more than three years, you will be taxed at 20%.
You may also want to take note of DTAA guidelines for NRI mutual funds. If your current country of residence has signed a Double Tax Avoidance Treaty with India, you needn't pay tax twice for your mutual fund investments in India.
Thank you. Your feedback will help us serve you better.
Was this information useful ?
Thank you for your feedback
Let us know how this article helped:
We're sorry to hear that.
How can we do better?

Enter only letters, numbers or @!$&-/()',.