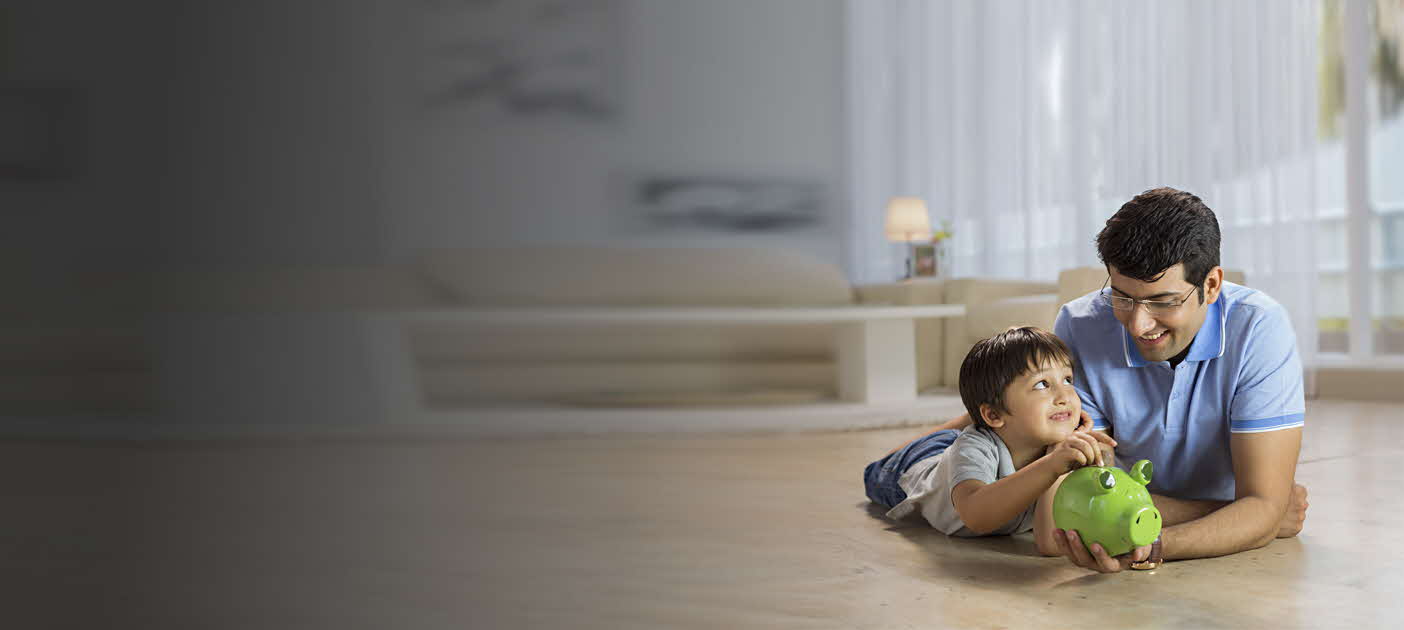 Open NRO Fixed Deposit from UK
 
At a Glance
The United Kingdom attracts a massive number of immigrants worldwide. The launch of the new points-based visa system has encouraged the best of Indian talents to migrate to the UK for better career prospects and life opportunities. As an NRI in the UK, you can create NRO Fixed Deposits from your savings parked in your DBS Treasures NRO account and earn attractive interest income.
 
Open NRO Fixed Deposit from UK
Home to the longest-living monarchy in the world, The United Kingdom is an incredible travel destination. Known for its remarkable architecture, prestigious universities, and quaint countryside, the UK attracts people from all corners of the world. This country also boasts some of the most renowned global businesses and multi-national corporations, which attract a significant immigrant population due to the employment opportunities.
Approximately 1.4 million Indians reside in the UK today, making them the single largest ethnic minority in this country. As an NRI living and earning in the United Kingdom, you now securely deposit your British income in India into your DBS Treasures NRO Accounts. Your Britain Pounds will be converted to Indian Rupees on deposit to NRO Accounts. Make the most of your UK earnings by creating an NRO Fixed Deposits. Grow your savings at attractive interest rates with varying tenures of your choice.
 
Features and Benefits of opening NRO FD Account in UK
The DBS Treasures NRO Fixed Deposit is a profitable and completely secure investment instrument.
Opting for DBS Treasures NRO Fixed Deposits is a great way to earn higher interest income on your existing income sources in India like rental property, pension, mutual fund dividends, etc.
The interest earned from the NRO Fixed Deposit Account is taxable as per the Indian Income Tax Act of 1961, and you can entirely repatriate it to your country of residence at any given time.
You can open NRO Fixed Deposit jointly with another Non-Resident Indian or a resident Indian citizen.
Grow your rupee income by earning profitable interest gains on it with DBS Treasures.
 
Interest Rates
Rates w.e.f. 18th November, 2022
| | |
| --- | --- |
| Tenor | Regular |
| 7 days | 2.50% |
| 8 days & up to 14 days | 2.75% |
| 15 days & up to 29 days | 2.75% |
| 30 days & up to 45 days | 2.75% |
| 46 days & up to 60 days | 2.75% |
| 61 days & up to 90 days | 3.00% |
| 91 to 180 days | 3.00% |
| 181 to 269 days | 4.75% |
| 270 to less than 1 year | 4.75% |
| 1 year to 375 days | 6.25% |
| 376 days to 540 days | 6.50% |
| 541 days to 599 days | 6.50% |
| 600 days | 7.25% |
| 601 days to less than 2 years | 6.50% |
| 2 years & 6 months | 6.50% |
| 2 years 6 months 1 day & less than 3 years | 6.50% |
| 3 years and less than 4 years | 6.50% |
| 4 years to less than 5 years | 6.50% |
| 5 years and above | 6.50% |
*DBS pay simple interest on fixed deposits of durations less than 6 months. The bank compounds the interest rates on a quarterly basis for fixed deposits of durations exceeding 6 months.
For more information click here.
 
Eligibility Criteria
You may open NRO Fixed Deposit from the UK if you are a Non-Residents of India (NRI) or a Person of Indian Origin (PIO).
 
Documents Required for opening NRO FD Account in UK
To open NRO Fixed Deposit Account from the UK, you need to submit the following documents.
Documents for NRIs in the UK
A copy of your Indian PAN Card or Form 16
A copy of your valid Indian Passport
Proof of NRI status documents – a copy of employment/ visa copy or work/ residence permit
Address proof of your UK and Indian residence as per Customer Identification Policy
Recent passport-sized coloured photograph
Documents Required from NRIs Seafarers in the UK
FEMA declaration
Current work contract
Copy of CDC
Last page of the disembarkation stamp
Documents for PIO/OCI in the UK
A copy of valid Indian Passport
A copy of a valid PIO/OCI card or any other proof of PIO status as per Customer Identification Policy
Address proof of your UK and Indian residence
Duly filled and signed PIO declaration
Recent passport-sized coloured photograph
 
How to Apply for an NRI Fixed Deposit?
A DBS Treasures Relationship Manager will reach out to you soon after.
 
Frequently Asked Questions
---
---
---
Thank you. Your feedback will help us serve you better.
Was this information useful?
Thank you for your feedback
Let us know how this article helped:
We're sorry to hear that.
How can we do better?

Enter only letters, numbers or @!$-(),.