Phishing is the attempt of fraudsters to steal your personal information such as logins, passwords, and credit card details, to ultimately take your money. Fraudsters can reach out to you by impersonating a trustworthy entity, such as DBS via digital channels like emails, text messages and fake websites that will redirect to a non-DBS website.
Phishing during COVID-19
At DBS, your safety is paramount to us. In these difficult times, it is very important for you to be aware of ways to spot a fraud communication so that you can be safe from these malicious mails. With this thought, we would like to take a moment to caution you on the risks associated with opening fraud emails sent on the subject of Coronavirus.
Check the sender of email carefully before clicking on anything, phishing emails are known to contain malicious attachment/links, which are capable of installing malware/ransomware, that can access and lock files on your system. This is then followed by cyber-criminals demanding a ransom to allow you access to your files.
If you are planning to contribute to the PM-CARES fund, be careful of fake UPI IDs. Since the announcement of the fund, some fraudsters have been reported to have setup fake UPI IDs. The correct UPI ID of the PM-CARES fund is "pmcares@sbi".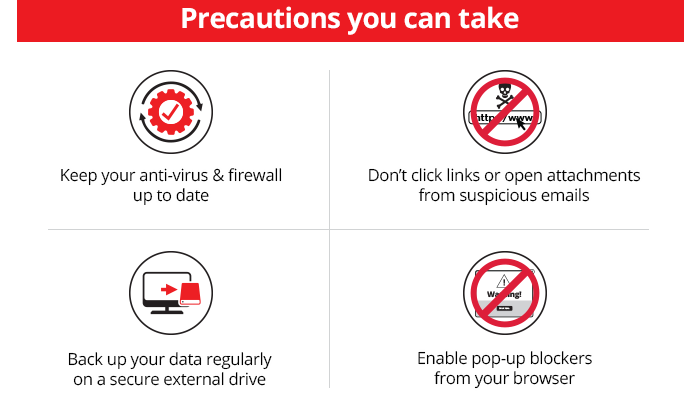 Things to Remember
Don't leave your online security to chance. Here are some useful online and email security tips.
Create strong passwords and do not share them with anyone. Remember to change your passwords regularly.
Monitor your account closely and report any suspicious account activity to the bank immediately.
Review the notifications (SMS / Email / In-app) sent by the bank. These notifications are sent for your safety.
Double check the site URL before logging in or sending out information.
Update your browser, antivirus and security programs frequently.
Create separate email accounts for interaction with the bank / official activities and personal activities.
Watch out for phishing messages and do not open links / attachments from unsolicited / unknown sources.
Never send out confidential account information or personal information on email network without encryption.
Subscribe to security services like security questions, SMS alerts, etc. offered by email companies, when out of pattern activities are detected in the email account.