How Long Does a Wire Transfer Take?
Reading Time: 3 Minutes
Key Takeaways: Wire transfers are amongst the more secure and convenient ways to transfer money between two countries. Let us take a look at how international wire transfers work and how long it takes for NRIs to send money to their family back in India through a wire transfer.
Introduction
A wire transfer is the most popular way of sending money from one account to another across countries. It is an electronic mode of sending money that provides security, speed and convenience.
NRIs use wire transfers extensively to send money back home to India. The reasons vary from urgent requirements like helping family members back home, paying medical expenses or planning investments.
How Do International Wire Transfers Work?
Wire transfers get their name from telegraph cables used in the early years for such transactions. Today people can carry out wire transfers from anywhere in the world.
To wire money internationally, banks use the SWIFT (Society for Worldwide Interbank Financial Telecommunication) network. It is a messaging protocol used by over 11,000 banks in more than 200 countries. This network is used to send information from one bank to another. To execute a wire transfer, you will need the SWIFT codes of both the banks involved: sender and beneficiary.
Time Taken for International Wire Transfers
International wire transfers usually take anywhere between one and three days but could take up to a week in case of holidays or weekends. Transaction delays occur because these transfers have to go through two countries' domestic systems and comply with each country's regulations. Time zone difference and working hours of banking institutions in both countries may also add to the time taken for the transaction to be processed.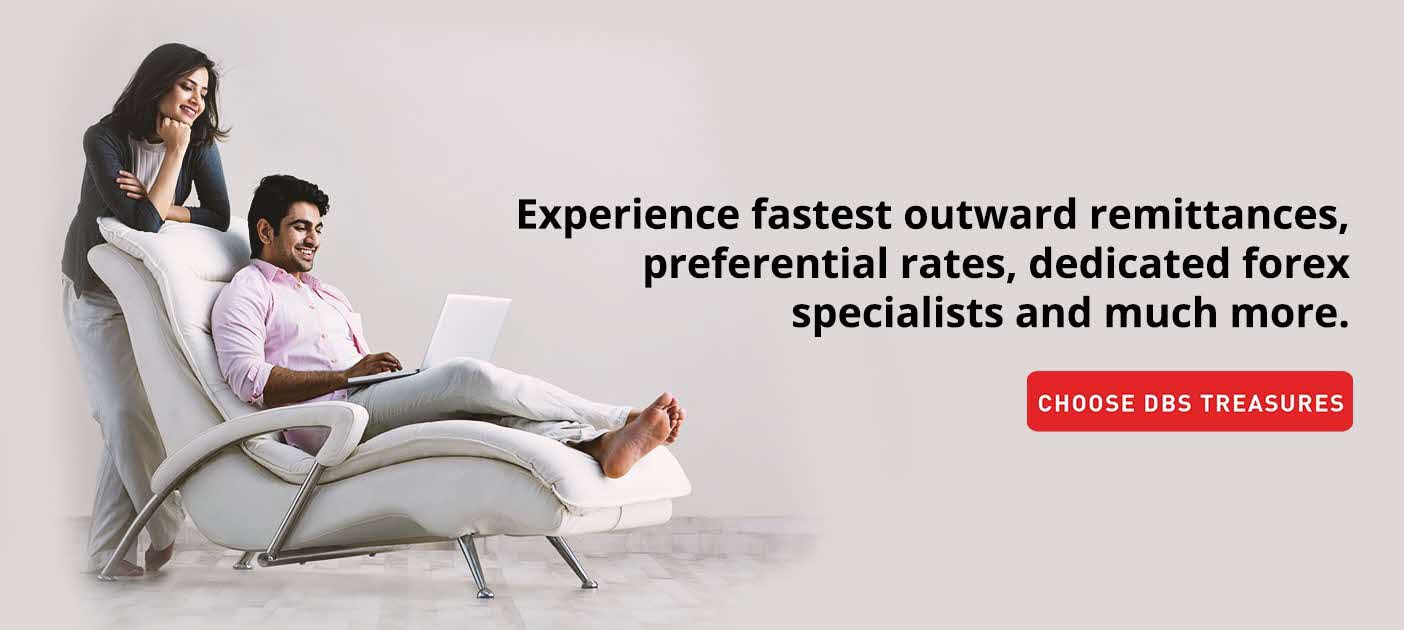 Steps Involved in International Wire Transfers
Suppose you reside in the United Kingdom (UK) and wish to wire money back home to India. You will first need to approach your bank in the UK for this transaction. Banks will typically ask for the name and address of the recipient's bank, their account number, the SWIFT code of the recipient's bank, specifics about the amount to be transferred and the reason for the transfer. Your domestic bank will then transfer instructions to your bank in India, including information about you and the transfer you wish to take. It may not always be the case that both banks are covered under SWIFT, in which case the information is sent via an intermediary bank.
Final Note: International wire transfers have largely replaced offline options like foreign currency cheques or demand drafts. The primary reasons being speed and comfort.
With DBS Treasures, you can transfer money overseas with our internet banking facilities. Enjoy competitive remittance rates with same-day transfers. Open an NRE account with us to get started. Apply Now!