These winners of the DBS Foundation Social Enterprise Grant Programme are creating an impact through upcycling, recycling and more
In this series on safeguarding Asia's future, we look at the innovative solutions being developed by social enterprises supported by the DBS Foundation, through its Social Enterprise Grant Programme.
Converting fruit juice pulp and peels into animal feed, upcycling used coffee grounds into compostable products and recycling unwanted furniture. These are some innovations the 2017 winners of the DBS Foundation Social Enterprise Grant Programme are working on to create a more sustainable future. Find out what inspires these social enterprises and the issues close to their hearts.
Social Enterprises - Sustaining Sustainablity 1:45
UglyGood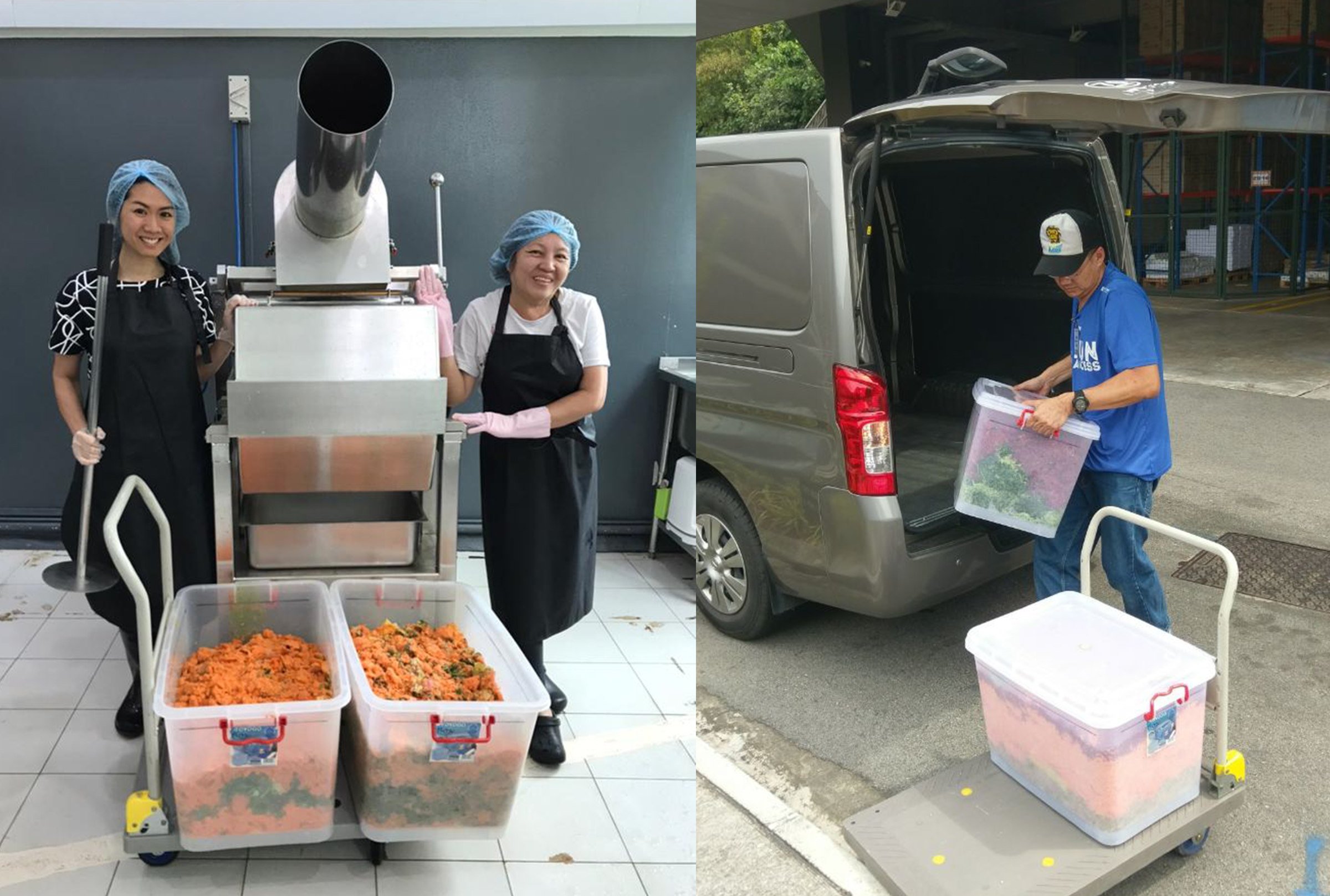 UglyGood aims to reduce organic by-product waste generated within the food and beverage industry through upcycling and building innovative business models around wastage.
The social enterprise is currently testing the concept by focusing on the juice industry, upcycling fruit juice pulp and peel wastage into animal feed and other products.
Using biochemical technology, by-product waste is turned into valuable products, such as organic eco-friendly detergents or essential oils currently used in beauty and skin care products. The DBS Foundation's social enterprise grant will be used to accelerate product research and marketing
We speak with co-founders, Clewyn Puah and Jeremy Lee.
What are the issues UglyGood wishes to solve?
We are trying to address the issue of food wastage and climate change. These pressing global issues will be felt by our generation and the next. In fact, at the current rate of disposal, Singapore's only landfill – Pulau Semakau – will run out of space in the next 20 years.
We started UglyGood after we found out about the sheer amount of food waste in Singapore and realised it is a global problem. We visited Pasir Panjang wholesale centre, where we were shocked by the huge amounts of food going to waste.
It was such an ugly sight and we thought that all this waste could be put to good use.
How does your innovation address these issues?
We are creating a circular economy for the F&B industry through smart design and technology. For example, we are able to recycle fruit waste from the juicing industry into quality products such as animal feed, organic cleaning agents and even essential oil. We are also exploring new ways as to how we can upcycle coffee waste into other resources such as building construction material, disposable packaging or even 3D printing material.
Eco-Greenergy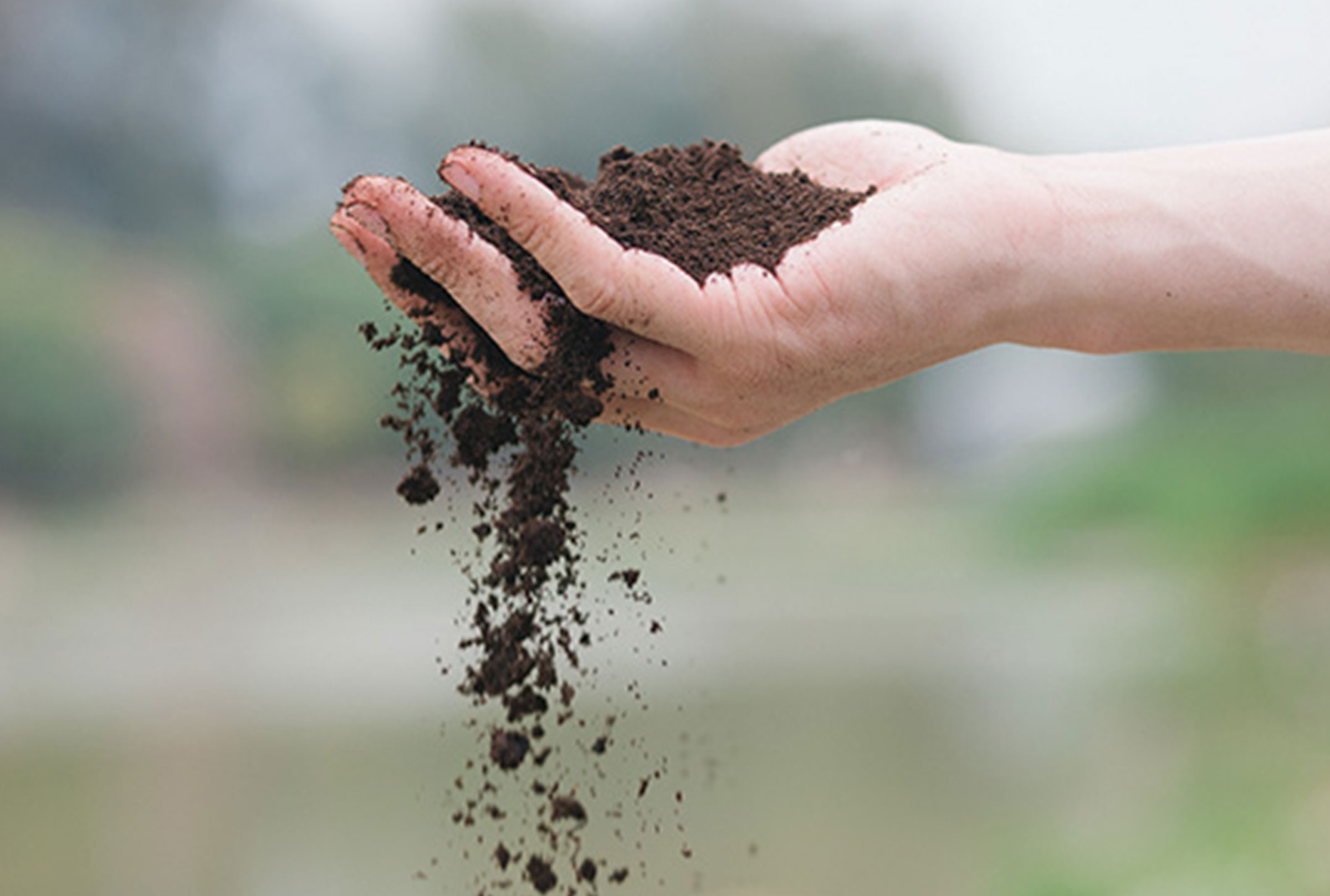 Eco-Greenergy is a social enterprise in Hong Kong embracing simple, practical and sustainable solutions from food waste recycling machines to education programmes. The enterprise's Zero Grounds Coffee Campaign upcycles used coffee grounds from cafes and commercial offices into compostable products such as soap, fertiliser and flower pots. 5% of the campaign profit is donated to food waste related research teams in Hong Kong to support long-term industry development.
The DBS Foundation's social enterprise grant will be used to set up a production and activity facility in Hong Kong and develop new products such as compostable cutlery from coffee grounds.
We speak with Peann Tam, Co-Founder.
What issues are Eco-Greenergy trying to address?
We use innovation to address food waste and plastic pollution. Both saturate landfills and the latter harms the marine life, and thus the food chain, by being mistaken as food.
With our Zero Grounds Coffee Campaign, we upcycle coffee grounds from hotels, corporations and cafes to biodegradable products. This reduces coffee grounds disposal and offers an eco-alternative to non-biodegradable plastic products.
What inspired the start of Eco-Greenergy?
Everyone seemingly cares about environmental protection but development in this area, at least in Hong Kong, is quite draggy. Knowing how serious various global environmental problems are, we believe we should come up with innovative solutions to increase awareness and get people to start adopting eco living more easily.
Knight Digital Technology
One Move, Three Touches - Knight Digital Technonogy 2:00
Knight Digital Technology in Taiwan, originally a traditional moving company, found that 59% of its capacity was wasted when delivery trucks returned empty from destinations. Many pieces of large furniture in good working were also discarded when families shifted houses.
The company decide to bridge the problem by optimising travel routes to collect and deliver donated goods to needy families on the return legs.
The social enterprise developed two online platforms – one to matchmake needy families with unwanted/donated goods and one to coordinate long haul vehicles able to transport the goods. With 30 trucks, Knight Digital Technology has donated some 1,883 items and assisted 360 families every year.
The DBS Foundation's social enterprise grant will be used to enhance cloud-based intelligent container warehousing for the donated goods and expanding the business operations network to increase employment opportunities and impact.
We speak to Qin Shi Cheng, CEO.
What are the issues Knight Digital wishes to solve?
The predecessor of Knight Digital Technology was a large-scale moving freight company, which over the course of its operations, discovered 2 problems.
First, long haul vehicles travelling without cargo were a waste of fuel and manpower, and led to increased carbon footprint. Second, it was also a waste to dispose large re-useable items, which people in need could not access. Burning disposed items also released PM2.5 particles causing serious environmental pollution.
Our solution taps on technology to bring people closer together and help those in rural areas and the disadvantaged in society.
The central government and local government supported our research and development to create a rapid match-making platform for returning trucks, and another for large goods, promoting a sharing and eco-efficient economy.
These will help to relieve customers' pain points, at the same time, transform traditional industries into shared smart logistics services. We have a competitive business which can be replicated in each city, thus enabling cross-cities' economies of scale.
We would like to continue our efforts at integrating the fleets' logistics, information technology, and data analytics, combining the vehicular network with the Internet of Things and cloud technology to create a better cycle and shared social enterprise.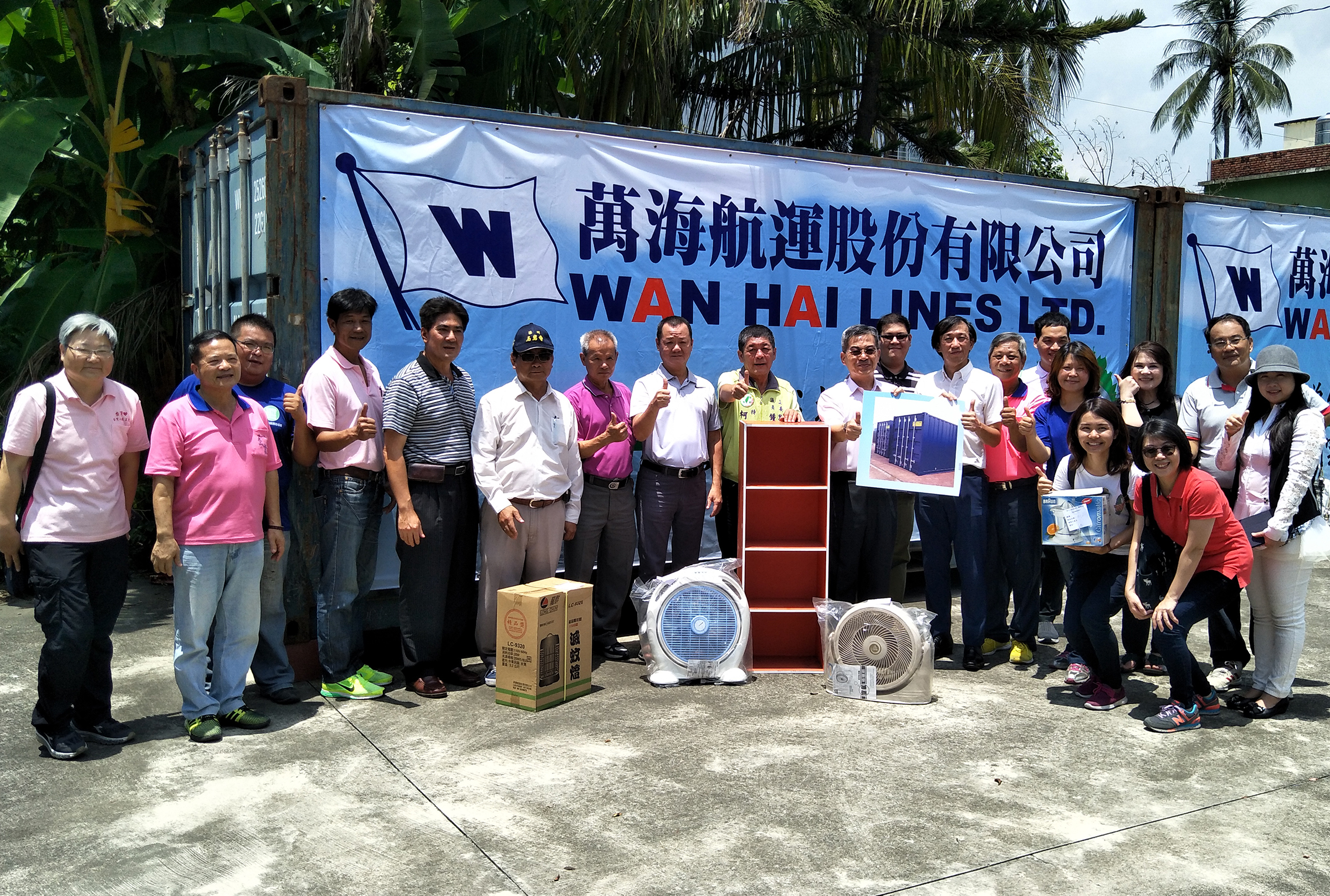 What inspired the start of Knight Digital Technology?
About four and a half years ago, we went to the house of a grandmother and her grandson to help them move.
When we walked into the two-story house, the only thing that caught my eyes was the single table in the living room and a television set that was not functioning.
In the room, there was only one old mattress that was almost unusable because of the grandmother's hunchback condition and long-term usage. Yet, this was one of the pieces of "furniture" which the grandmother insisted we move.
The wall was covered with more than a dozen of her grandson's certificates. This scene touched me deeply and I wanted to do my best help such disadvantaged families.
We set up a task force to help find many affordable goods and large furniture for the grandmother. The joy written all over the grandma's and grandson's faces inspired us tremendously and encouraged us to do more.
In our line of service, this is only the tip of the iceberg. There are many more such needy families, and we want to help them.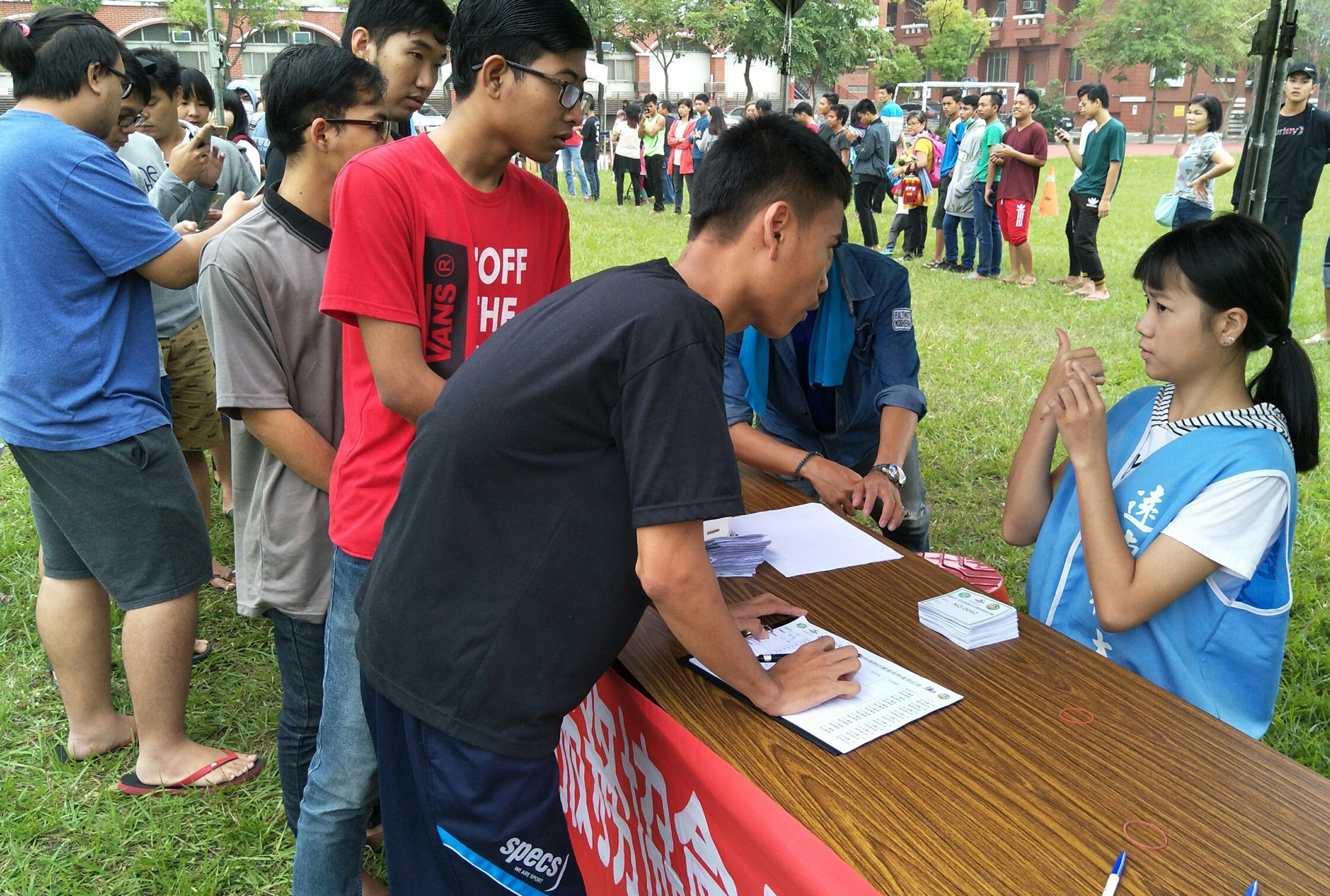 We started an association with a programme called "you throw, we pick up" and set up a large goods match-making platform and a related app. We gather unwanted usable bulky goods (furniture and home appliances), and match them to needy families.
This way, we reduce energy and carbon emission, recycle the materials, and benefit more people in need, creating win-wins for many parties.
Knight Digital Technology has come a long way, from the traditional logistics services (Carnelian Age). With the advancement of science and technology, we built a social enterprise that has a profitable business model and takes into account public welfare.
For more social enterprises working for a more sustainable future, read: Safeguarding Asia's future: innovations that create new uses for unwanted items, waste products (Part 2).
The DBS Foundation's Social Enterprise Grant Programme encourages innovation by social enterprises to meet complex social needs. The grant enables social enterprises to develop their prototype into a working model, improve existing processes or add critical capabilities to achieve sustainability, or scale up their existing business that leads to greater social impact. Find out more!