These winners of the DBS Foundation Social Enterprise Grant Programme are creating an impact through upcycling, recycling and more
In this series on safeguarding Asia's future, we look at the innovative solutions being developed by social enterprises supported by the DBS Foundation, through its Social Enterprise Grant Programme.
Visit our Innovate for Good section for the full list of stories.
Turning soap nuts into detergent, and agricultural and organic waste into organic fertiliser. These are some innovations the 2017 winners of the DBS Foundation Social Enterprise Grant Programme are working on to create a more sustainable future. Read on to find out what inspires these social enterprises and the issues close to their hearts.
Social Enterprises - Sustaining Sustainablity1:45
BubbleNut Wash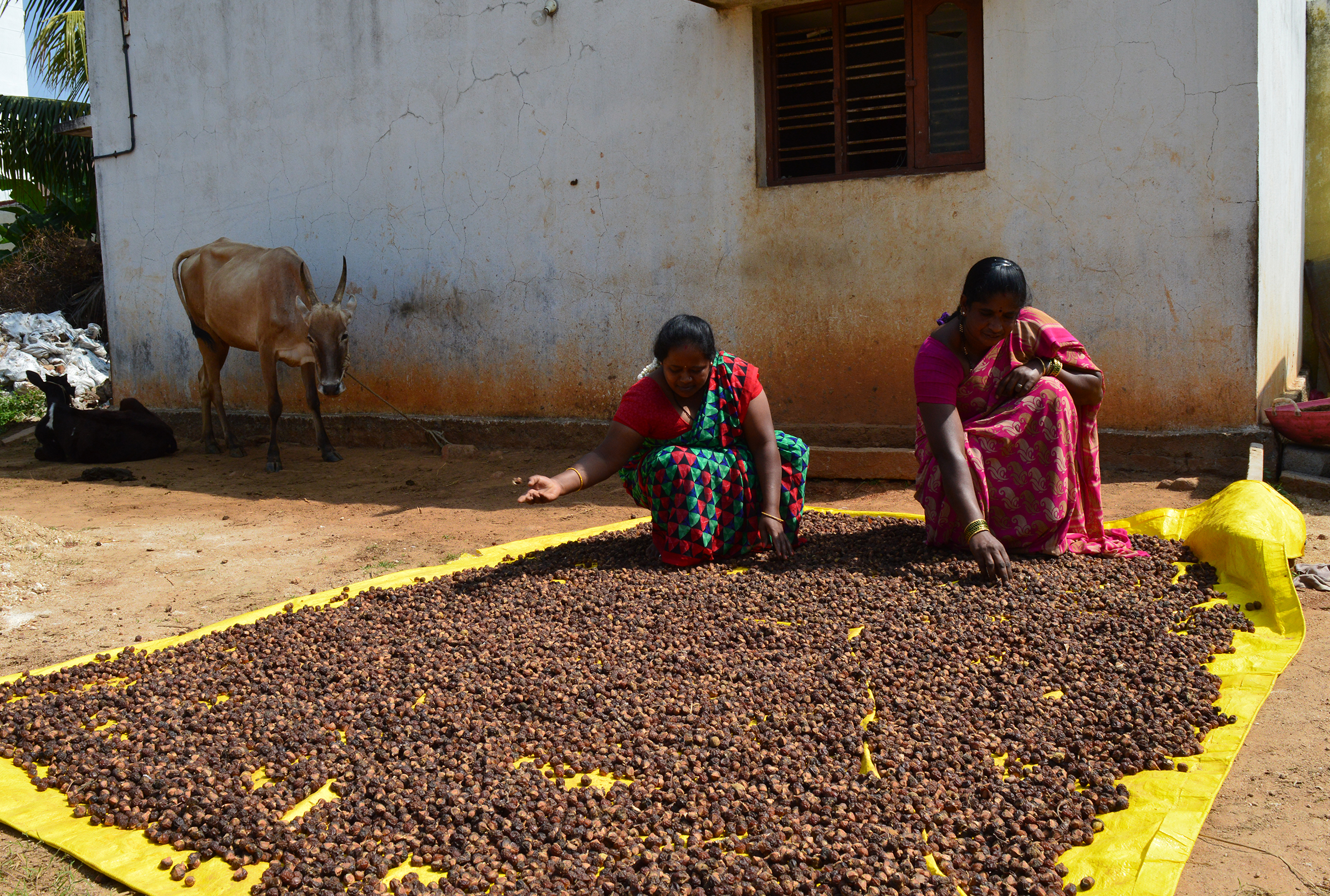 With BubbleNut Wash, a neglected agricultural produce has become a value-added product.
During the lean agriculture season, farmers in remote areas collect soap nuts from surrounding forest areas and convert the nuts into liquid laundry and dish washing detergents. Farmers' income is supplemented and eco-friendly organic detergents are made available in the market.
The DBS Foundation's social enterprise grant will be used to help the social enterprise to expand its team and to set up a solvent extraction unit to improve product offering and production capacity.
We speak with founder Manas Nanda.
What issues do you seek to address?
Indigenous communities living in forest areas have no agricultural income during lean summer months. This often leads to starvation and death. Harvesting wild fruits and berries, and providing market access for them creates a source of additional income.
BubbleNut Wash mobilises local women to harvest soapnuts during summers and train them in sorting, grading, drying and deseeding. Semi-processed soapnuts are procured at 250% market price and subsequently processed using a patentable technology to extract bio-surfactants and formulate them into environment-friendly detergents for laundry and dishwashing.
We have met many farmers who had soapnut trees in their backyard but never bothered to harvest them because they never knew there was a market for them. For the farmers, it was a pleasant surprise that soapnuts could be an additional income source.
How are soapnuts harvested?1:24
What inspired the start of BubbleNut Wash?
After working for five years as an investment analyst, I had a change of heart and decided to use my business skills in the development sector in an NGO. In one of the assignments in remote forest areas, I realised that even though the Indian forests are rich in unique fruits and berries, communities living in the vicinity struggle to make ends meet. I decided to bridge that gap by providing market access to forest produce.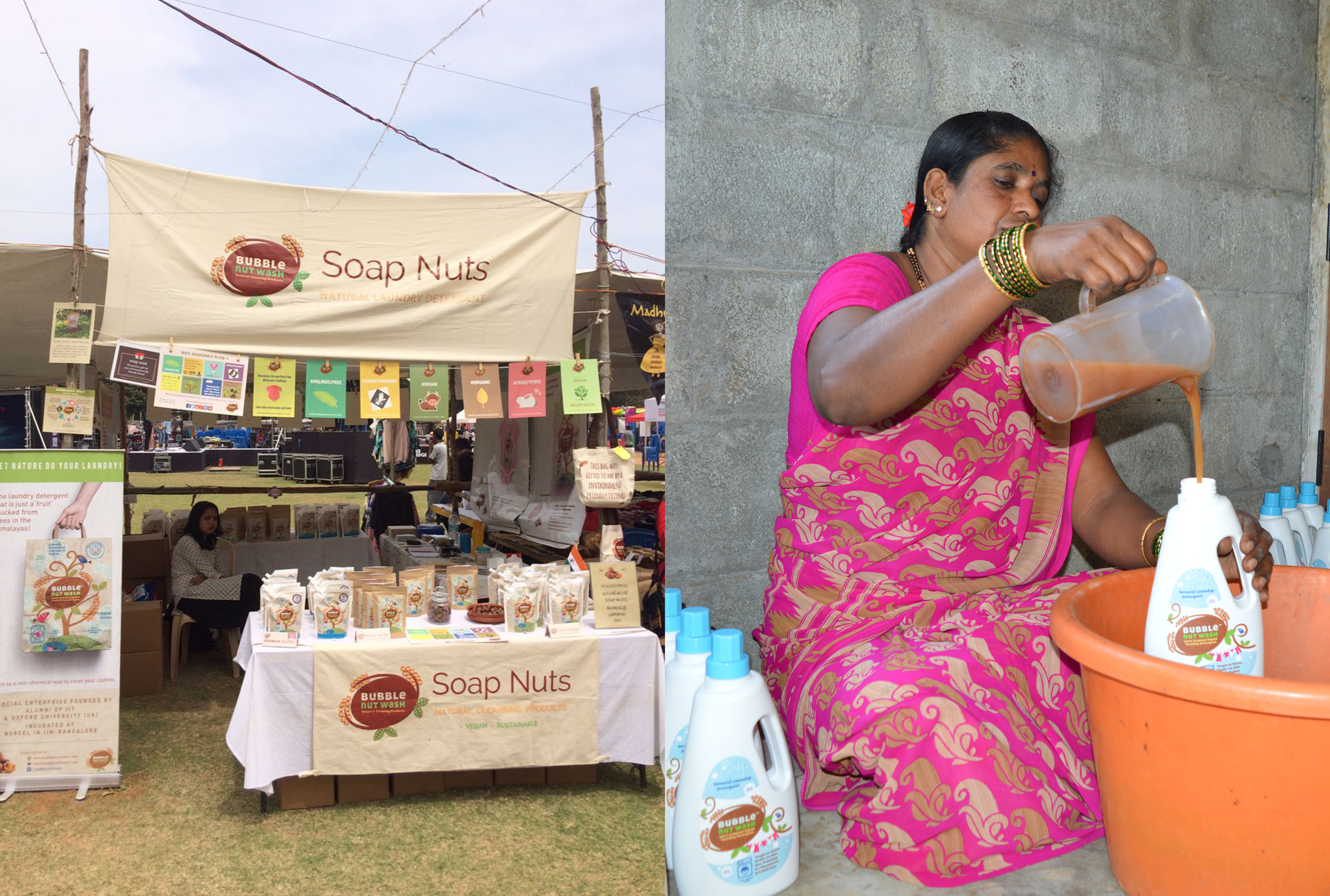 2017 DBS-NUS Social Venture Challenge Asia2:08
Agriforward upcycles agricultural waste and organic waste into organic fertiliser, reducing carbon emissions and promoting sustainable green development.
The goal is to establish "electricity-generating composting areas" and in the future, through the Internet of Things (IoT), develop non-pesticide cultivation management techniques for clean, good-value food and comprehensively add value to agriculture.
The DBS Foundation's social enterprise grant will be used for team expansion as well as research and development for IoT-based smart farming management.
We speak with co-founder You Ren.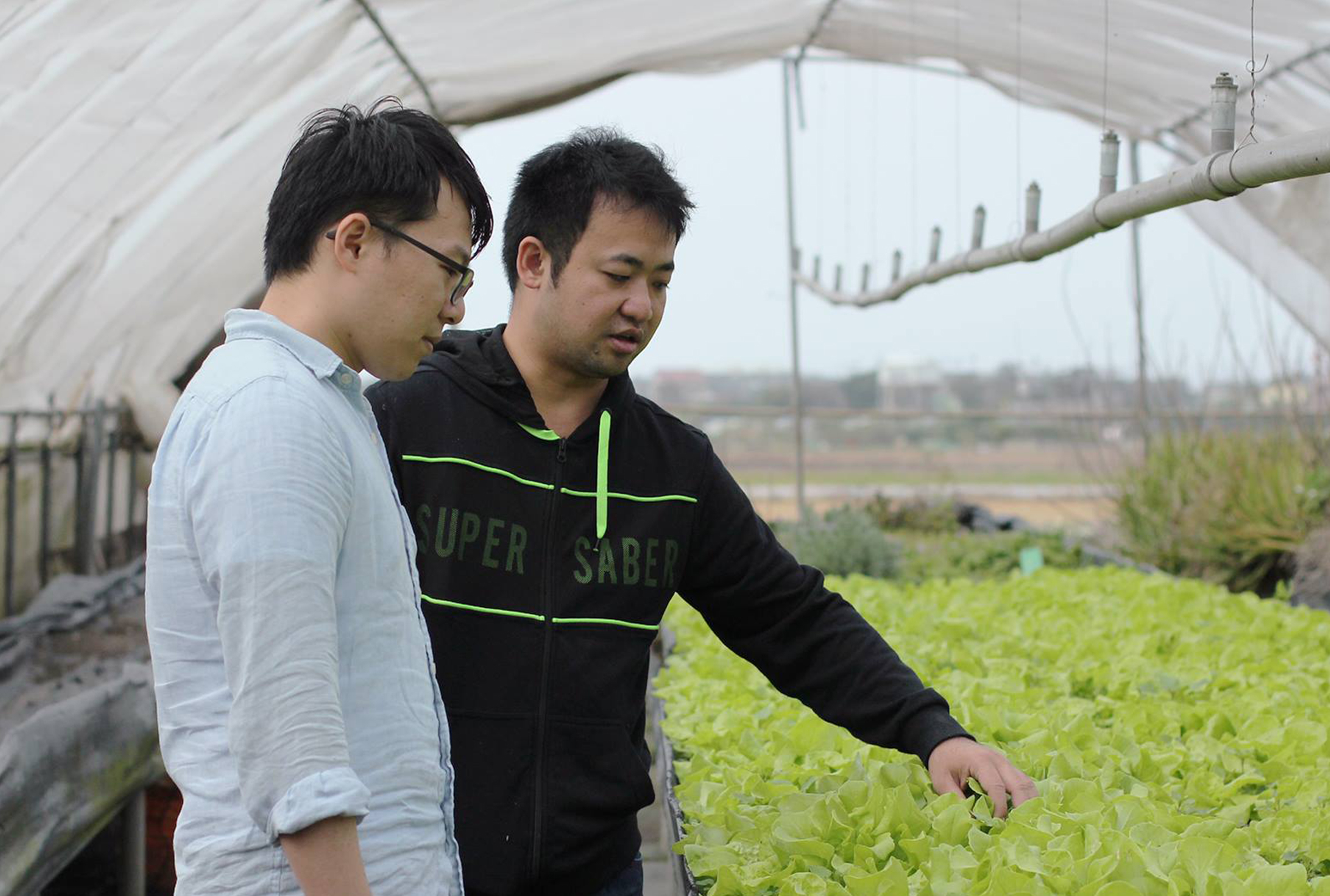 What issues do you aim to address with your innovation?
Agriforward is constructing "recycling agriculture" (or eco-sustainable agriculture) in the ecological circle, providing our services at different stages to create value. At present, the company's strategies stem from several areas:
We make the composting process more valuable. We have assisted pig farms in Pingtung construct sewage gas (biogas) power generation facilities.
In the rural areas of Taiwan, sewage water from pig farming is one of the pollutants in rivers. Taiwan's pig manure problem is one of the most difficult to handle across the world as the hot climate makes manure thin and unable to be used to generate electricity.
We seal the manure in closed cement tanks for anaerobic digestion, where microorganisms break down biodegradable material in the absence of oxygen. Biogas is produced and converted into electricity for consumers.
We are currently processing about 120 tonnes of wastewater a day, producing about 1300 kWh of electricity for some 130 households in Taiwan. The treated waste water is used at farms and we have successfully harvested high quality bananas without having to use pesticides.
We use earthworms to decompose the remaining solid manure residue, producing fertiliser and "high-value" earthworms for agriculture and biotechnology companies.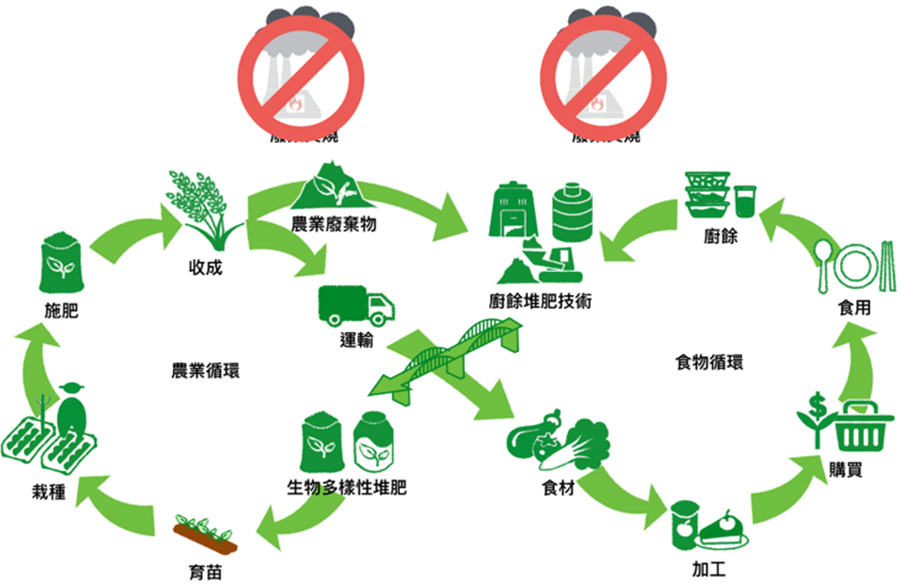 After fermenting manure, the resultant water has photosynthetic bacteria, an organism called euglena, and a slight trace of sulphide. The bacteria can promote the proliferation of probiotics and aid in the growth of plants. Originally an expensive microbial material for farmers, we can now provide large quantities of post-anaerobic fermented water to help farmers reduce the use of pesticides.
We make agricultural produce taste better to boost consumer sales. We worked with a top private chef in Taiwan to produce tasty food products and using our agricultural produce, he prepared a healthy and high-quality meal. This helped create consumer demand for our agricultural products, and also enabled us to learn through the experience to resolve sales issues faced by the farmers.
Helping farmers solve their operational challenges and promoting deep industrial integration. As described, we provide in-depth solutions to help solve problems related to operational processes through our agri-technology. Farmers are then more willing to move towards an eco-efficient economy and show demand for our fertiliser when they understand how the systems can add value to their business.
These four service models constitute our business model. Other than revenue from technical services, we also obtain revenue from agricultural products grown. In terms of financials, we are growing healthily, and we have verified that our strategy is feasible.
In addition, our social innovation is very important because we can meet many of the United Nations' Sustainable Development Goals, including responsible consumption and production and partnerships for the goals.
What inspired you?
I founded Agriforward upon the completion of my doctoral degree at the Institute of Nano Engineering and MicroSystems, National Tsing Hua University.
My expertise spans biotechnology and semiconductors. My professional background of science, personal concern for nature and the environment, and of course the love of food all inspired me. I kept thinking: would it be possible to use scientific technology to produce super tasty products with no pesticides, and create social impact.
For more social enterprises working for a more sustainable future, read: Safeguarding Asia's future: innovations that create new uses for unwanted items, waste products (Part 1).
The DBS Foundation's Social Enterprise Grant Programme encourages innovation by social enterprises to meet complex social needs. The grant enables social enterprises to develop their prototype into a working model, improve existing processes or add critical capabilities to achieve sustainability, or scale up their existing business that leads to greater social impact. Find out more!