Platinum Analytics and Wonderful Minds are two start-ups that recently set up their base at DBS Asia X.
What do these start-ups have in common and how has innovation carved new business models for them? Qihong Bao (or Q as he is known to many), Chief Technology Officer of Platinum Analytics and Leny Painan, Chief Executive Officer of Wonderful Minds share precious insights about the technology and their businesses.
Not everyone immediately understands technologies such as Neuro Mapping, Artificial Intelligence and Supervised Machine Learning. Can you explain how these work in a business like yours?
Qihong: We provide a service for forex trading using Artificial Intelligence and Natural Language Processing. What this really means is that we help the trading community to better tap into market data, manage risk and make more money.
We reduce the amount of time needed for traders to stay abreast with news about tariffs, global sentiment, currency impact and other relevant updates that matter to them. In a way, the less time they spend on their terminals, the more time they have to trade and make money. The idea is if they are not there to monitor Bloomberg or CNN, there is someone else like us who can alert them to what they need to know.
Leny: What we do with Neuro Mapping is we help our customers understand their strengths. In just one session with us, computer and handphone game addictions are stopped as teenagers delete their games on their own. Parents can better understand their children's forte and learn to groom their children. We want to help our customers unleash their brain power.
But the technology is not limited to children; it does not matter if you are a six-month-old or 75-year-old, the state-of-the-art Neuro Mapping tool reads your fingerprints to run an analysis. Fingerprints are formed where nerves meet and these are traced back to the brain. It is a US patented technology that can generate reports on brain growth, sleep quality and whether the brain needs extra nutrition.
Sounds like you guys are ready to conquer the segments that you are after. Surely it took a lot of convincing on your part to get your customers used to such services. What were some of your biggest hurdles?
Qihong: In terms of searching for news and trends, we need better speed and accuracy. But we also know that bigger players with more resources are not getting results that are a lot better. We know that the level of efficiency of what we have now is not up to our expectation at this stage but we are getting help from the universities. It was very comforting to see the developer science community get in touch with us to offer solutions and advice.
Secondly, we also think about how to productise our technology. We are working with DBS now to offer our solution but we have to think about how we grow as a company. We need to think about opportunities beyond the forex space.
Leny: Our current constraint is that we still need a physical scanner. This is why we need to be represented physically in markets like Singapore, Indonesia, Malaysia, China (Shanghai) and India (Chennai). The measurements need to be very accurate and we have trained analysts to conduct the scanning for our customers. There are no DIY scans available at this stage but we are working towards that.
As you make these baby steps to address your pain points, what keeps you motivated?
Qihong: I used to work at Thomson Reuters. It was so fantastic working in different countries that it spoiled me a little. But I was not learning anything new. It felt like I was cooking the same dish for seven or eight years. But that's the thing with big companies – the better you perform in your role, the more they want to keep you in the same position.
What motivates me are the opportunities in the new fintech sectors. We want to bring something new to the space with a combination of trading and tech expertise. We want to help these guys in the traditional space be more equipped. It is going to be risky but that is better than not learning. That is my personal motivation – to bring something to the world while I am still in my prime. DBS is another source of motivation in terms of how we can work together to offer our solutions to the bank and its customers.
Leny: I am passionate about training and education. And I see the connection between my passion and how I can use it to help parents build stronger, more loving relationships with their children. I want to help more children maximise their potential and become confident adults. We also worked with children with special needs who have overcome some of their learning barriers. We get a lot of satisfaction when parents thank us. The more confident their kids are in school, the more motivated we get.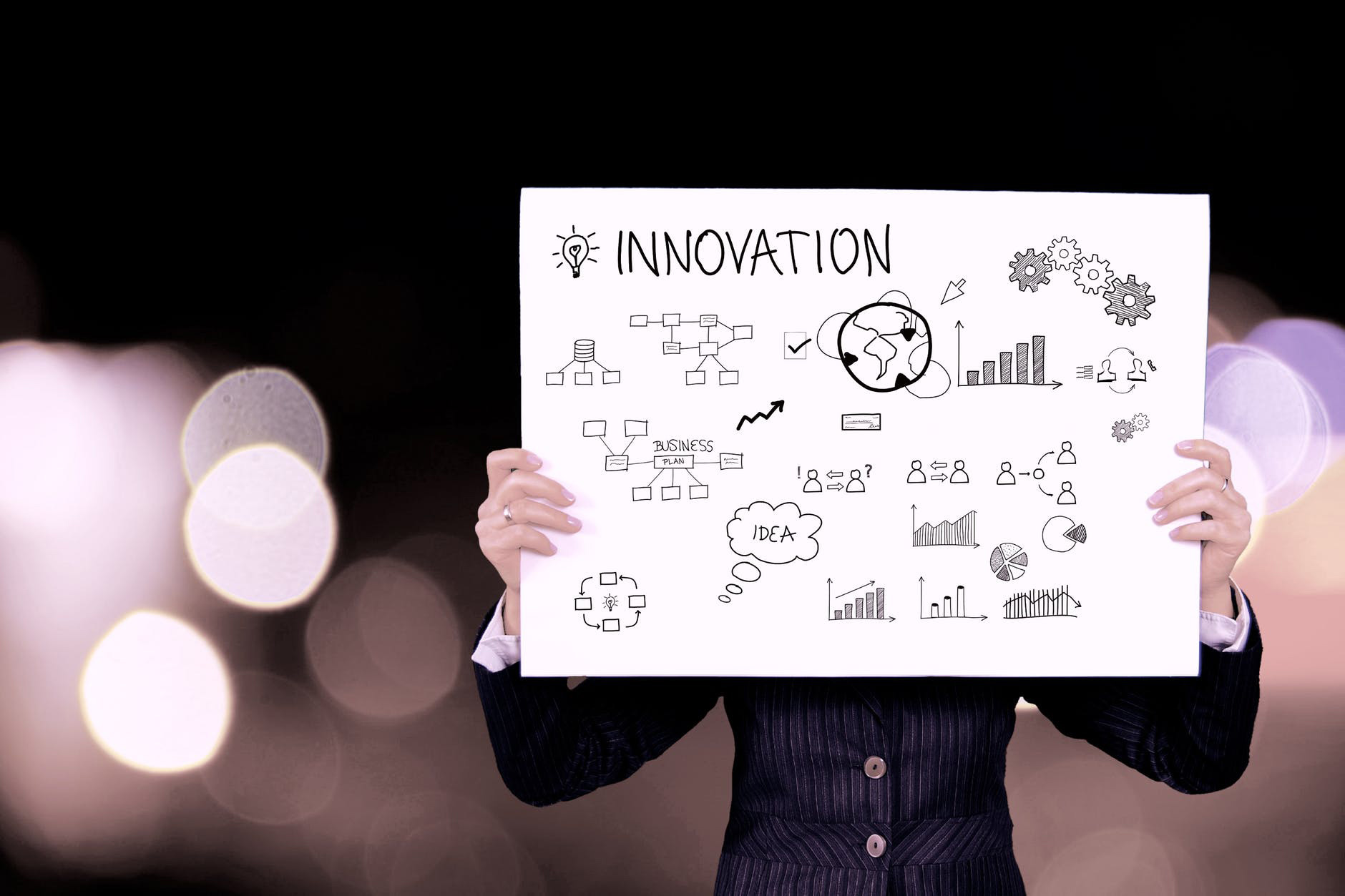 You are definitely pushing boundaries when it comes to applying these respective technologies. Is this what innovation means to you? How do you encourage innovation around you?
Qihong: A lot of people have great ideas. Just having a good idea is not innovation. It may involve sacrificing your time, stable job, social life and hobbies. We need to implement the idea to add value. But innovation always starts with a good idea and it needs constant watering just like a plant.
Leny: It's always about how we make something better. How can we make the process better for everyone to achieve better results at home or at work.
Qihong: Don't get road blocked. That's what drives innovation. In four months, if our employee learns nothing, we would have failed as a company. If innovative employees come up to us to tell us that they want to start their own company, we will help them. Everybody has the ability to innovate. Don't be afraid to make mistakes because there are so many landmines. We would rather make small mistakes and be agile.
Leny: That is very true. We encourage our consultants to apply their knowledge and measure their results. We are also very happy to hear how some of our consultants go the extra mile and think out of the box for our customers. One of our customers was a primary school student with special needs. To help him adjust to the environment in a regular school, our consultant analysed the findings and suggested simple solutions that eventually enabled him to graduate.
In few words, how would you sum up your advice for anyone who wants to pursue their innovation goals?
Qihong: Go for it but have a plan.
Leny: Be bold but be prepared for some sacrifices.
Platinum Analytics and Wonderful Minds are companies that are based at DBS Asia X under the DBS Hotspot StartupXchange programme. The accelerator programme aims to cultivate entrepreneurship and intrapreneurship in Singapore through experimentation, mentorship and funding. The programme supports fintechs, social enterprises and digital startups. Turn your ideas into reality! For enquiries, please email hotspot@dbs.com.