I learn something new almost every day, says designer Fares Farhan
In the midst of technological disruption, DBS Bank strives to stay ahead of the curve by constantly innovating. To do so, the bank hires people from a range of sectors typically not associated with banking, from designers to developers. In this series, we showcase non-traditional banking jobs and their important work in the bank.
Fares Farhan, principal designer, DBS User Experience & Design team
Fares joined the bank in early 2017, and is part of the team that designs solutions for DBS' consumer banking arm. His work includes mobile app design and establishing design standards for the team.
Having worked in software company Xamarin and Dropbox previously, Fares decided to challenge himself and go freelance in early 2000 so he could work on various projects that intrigued him.
"Banking is one of few things that intrigued me," he says.
So when the opportunity knocked back in late 2016 to join the DBS UX & Design team, I immediately said yes. It's one of the best decisions I made in my life.
In his own words, here's what he does at DBS:
1. Tell us more about your work and some projects you are working on?
I'm responsible for redesigning one of DBS' consumer-facing mobile apps to be ported to a native (iOS and Android) environment. Together with my teammate focused on design standards, I also lead the effort in establishing a design system for DBS' mobile apps that will applied across various channels and countries where the app is to be released.
2. Could you describe a typical day in your job?
I usually start the day by looking through the backlog saved in Dropbox Paper, and plan the tasks that I'll work on. Through the day, I discuss and consult with my teammates who are researchers, managers, team leaders, UX engineers, and fellow product designers.
At times, I meet with other team members who want to discuss and consult on design challenges they face in their projects.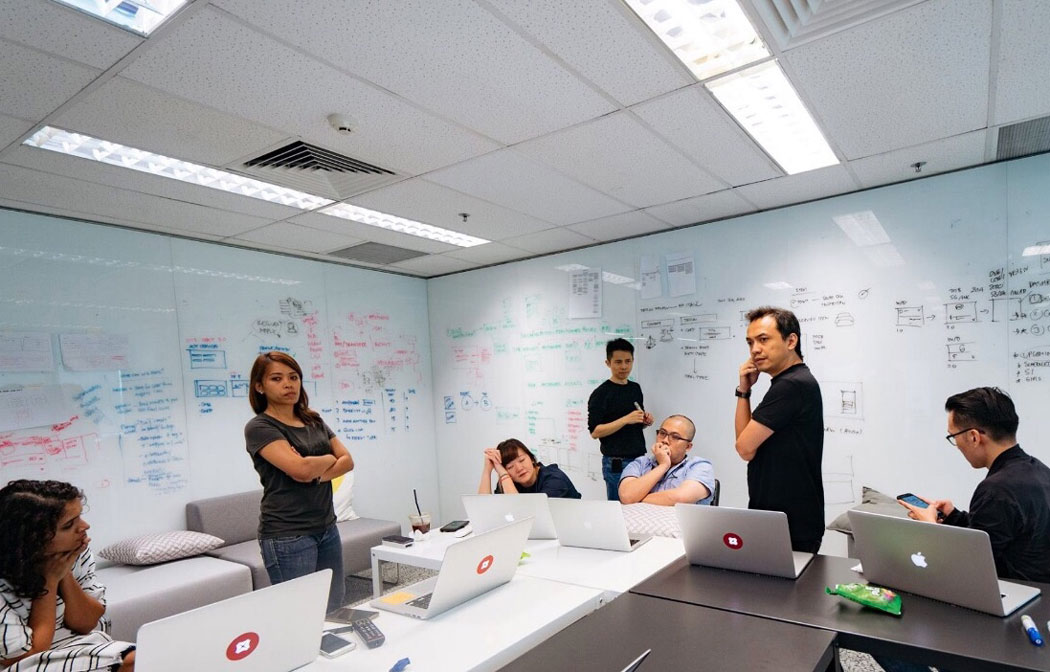 I always had this impression that a bank is conservative and rigid, but that's not entirely true with DBS. From the size of our design team (over 30), I understand DBS is recognising design as an integral part of its business.
We constantly challenge ourselves by working within constraints whilst pushing boundaries. In a positive way, this is unexpected!
I also like that I get involved in various projects and collaborate with colleagues from different departments. I learn something new almost every day. This keeps me motivated.