Here's how design and banking come together to create standout services for customers
In the midst of technological disruption, DBS Bank strives to stay ahead of the curve by constantly innovating. To do so, the bank hires people from a range of sectors typically not associated with banking, from designers to developers. In this series, we showcase non-traditional banking jobs and their important work in the bank.
Gordon Goh, UX & Design Lead, DBS Innovation Group
An industrial designer by training, Gordon Goh applied for the role of UX designer at DBS Bank in 2014 as he wanted to learn something new while leveraging his current skillsets.
I had always thought that the finance sector was in need of some design infusion and was really intrigued when I saw DBS was looking for someone with design and UX skills.
He met the team, and the rest was history.
Now, Gordon uses those skills in UX and design thinking to guide the development of products and processes so that the final product/process is intuitive, convenient and useful for the customer. Gordon coaches and facilitates brainstorming and ideation sessions with business units and teams focused on improving processes, and also supports the teams in prototyping and experimentation.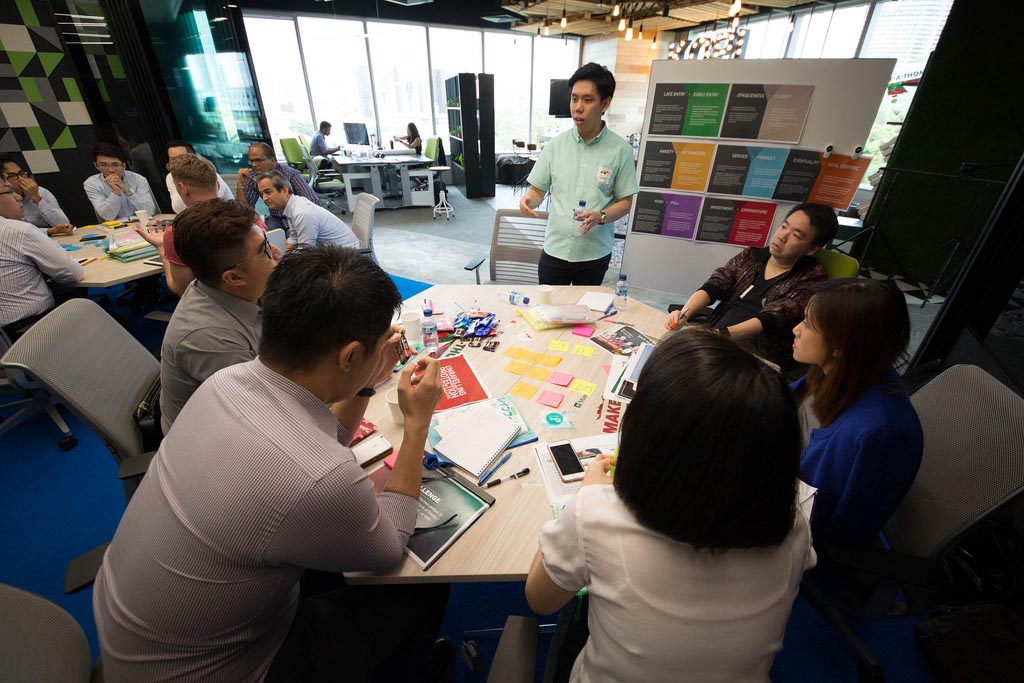 In his own words, here's what he does at DBS:
1. What is a typical day in the job like for you?
Every day is different, I'm not bounded by a desk and am always running around the office. Some days I'm in design meetings… it could be to conceptualise what our future offices would be like. We are currently experimenting with activity-based workspaces (ABW) instead of the usual individual fixed desks. Another day I would be facilitating and mentoring a 24-hour programme to finding the next "UNI.CORN" interns for DBS. Next week I would be mocking out wireframes to get stakeholder buy-in for a new digital product offering to DBS customers.
2. What do you like most about your job?
To actually see the impact design can give to something as mundane as banking. To be able to influence the way everyone now interacts with the new interface on our ATMs. To be able to do something different almost every other day. Working with start-ups, students and the best emerging technologies.
I do see my job becoming more of a fusionist, where I help bring together customer needs using design and technology as a medium.
How can all this work seamlessly across various disciplines by using design as the key driving factor to fuse together the best possible experience.
We don't look like your typical "bankers". I come to work every day in sneakers and jeans.
The team operates like a start-up within a bank and our goal is to change the culture of the bank into a 22,000-strong start-up. We provide an outside-in perspective by exposing the bank to Fintechs, start-ups, emerging technologies and new methodologies like design thinking, LEAN and agile.
3. What's the most exciting emerging tech that you've brought/are looking to bring to DBS?
Robotics is an area that we are currently exploring. I brought Pepper the Robot into Singapore during last year's SIBOS conference to showcase and explore possibilities around robotics. We are also looking at how Artificial Intelligence and the Internet of Things can impact DBS and the future of banking.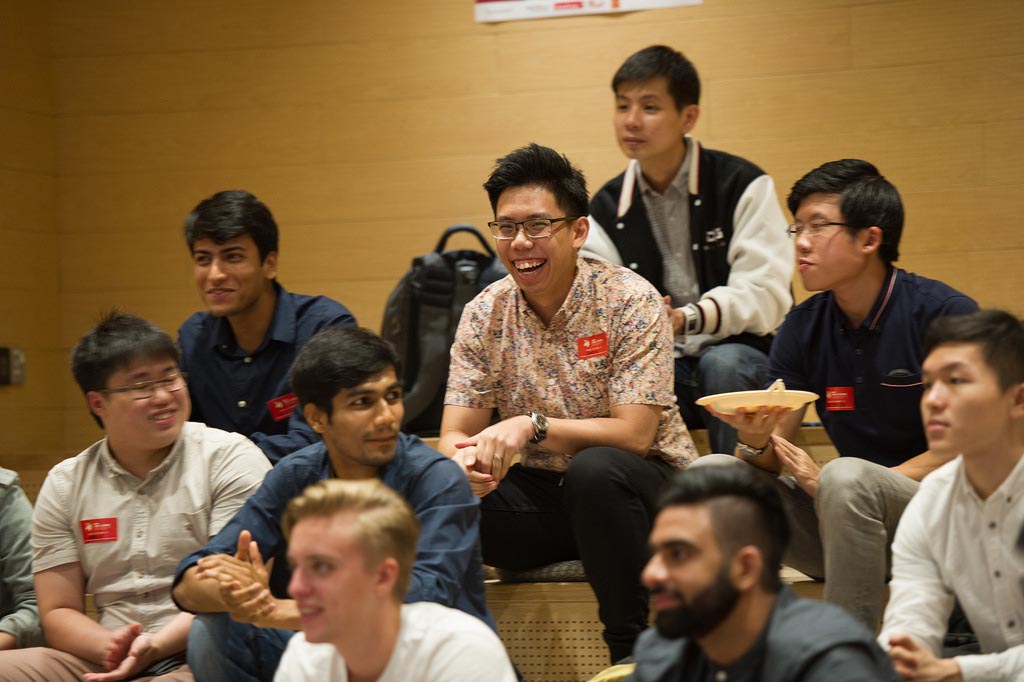 In his spare time, Gordon loves to cook, as it's the "quickest way to create something and see the joy from people eating it". It's not all work and no play too, in fact, Gordon manages to sneak in a game or two on his PS4 occasionally. Impressively, he completed "Unchartered 4" in one seating!
Gordon has also been interviewed by Youth.SG, you can check out the interview here.