Buying food is now simpler with mobile payments solution DBS FasTrack
It's lunchtime. You're in a hurry to grab a bite before your next meeting, but the queues are just too long. Fret not, you can now skip the queues at some eateries by buying your meal via a mobile application. Once notified that your order is ready, simply pop by to pick up your food.
Old Tea Hut, Five Star Restaurant, Old Kim Guan (OKG Express), Koufu and Boon Tong Kee are among the eateries that offer such a service via their own app, powered by DBS' mobile payments platform, DBS FasTrack.
Others set to launch their apps are: Li Xin Teochew Fishball, Tiong Bahru Bakery, Wolf Burger, Miam Miam, Qi Ji, Aloha Poke, and Food City @ Midpoint Orchard.
Jointly developed by DBS and tech solutions provider Applied Mesh, DBS FasTrack enhances productivity and reduces food businesses' reliance on manpower. As most operators in the food and beverage sector work on a cash basis, the digital business solution helps them make a shift to cashless payments through automation.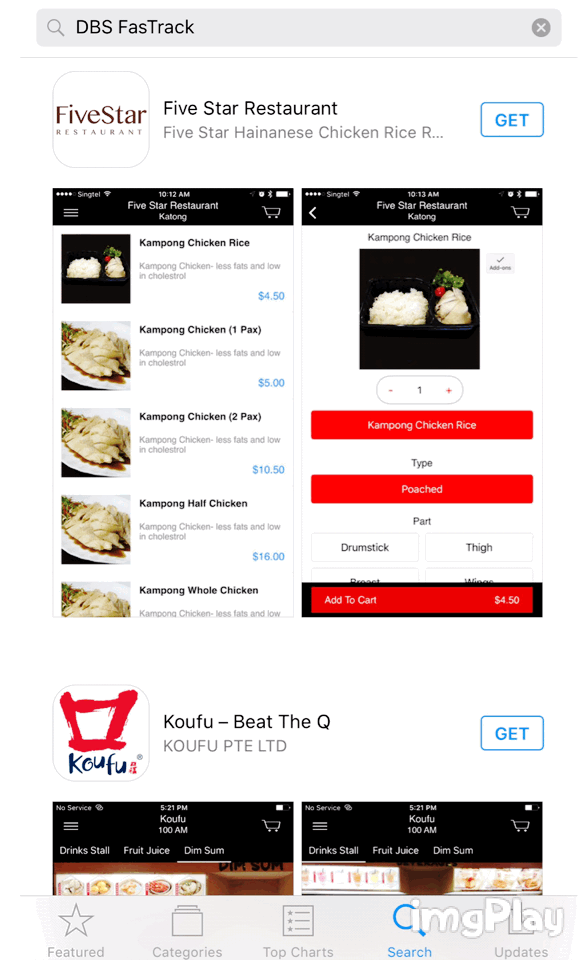 The idea behind DBS FasTrack was to displace cash, improve productivity and streamline the workflow for merchants, said DBS vice-president for digital/emerging payments, cards and unsecured loans, Paul Bedi. "For the customers, we wanted to ensure a smooth customer journey right from a seamless ordering process to a safe and secured payment mode."
Sharing on the development process, Bedi said from ideation to actualisation, there were several sharing sessions with merchants to better understand their operations, such as how orders are communicated from the front of house ordering system to the food preparation area.
More sales, faster turnaround time
While customers benefit from increased convenience, DBS FasTrack has also proved to be beneficial to businesses.
When beverage outlet Old Tea Hut piloted its app in May last year, it saw more than 2,500 downloads in the first two weeks. During the same period, the beverage outlet located at Marina Bay Financial Link Mall saw sales increase by more than 10%, without the need for extra manpower.
Five Star Hainanese chicken rice restaurant located in Bukit Timah saw its takeaway and drive-through order turnaround time reduce by about 80%, as orders are now automated by DBS FasTrack. "This helps to free up our staff to focus on other tasks which require greater human touch and attending to customers' needs," general manager Ann Yeo said.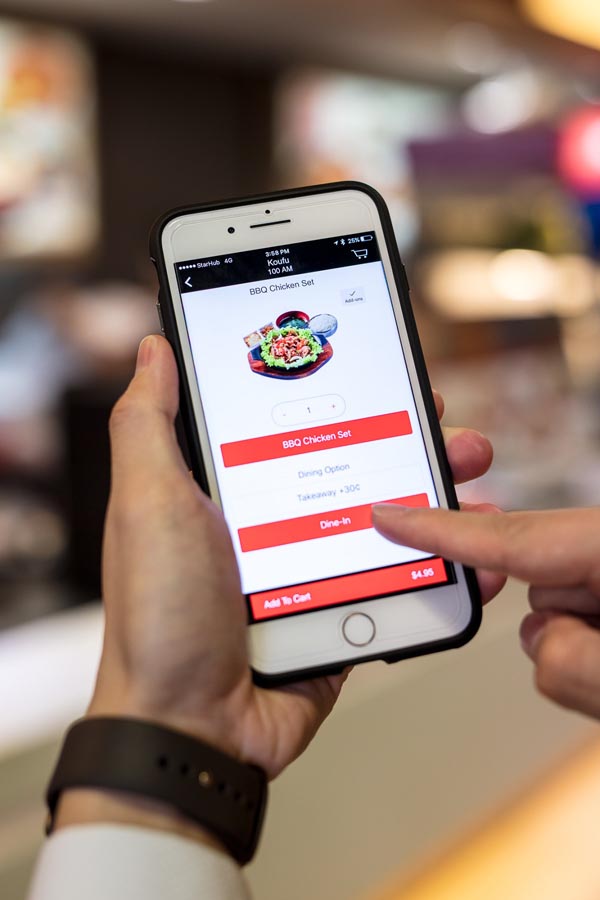 Food court chain Koufu launched their app for use at 100 AM mall in Tanjong Pagar and Square 2 in Novena in the first quarter of this year. The number of downloads and usage rates have been promising, said Koufu. It has plans to expand usage across its outlets, starting with some 100 stalls islandwide.
"Designed to provide a seamless ordering and payments experience – DBS FasTrack is easy to use and completely intuitive. We are also excited to be introducing new milestones in Singapore, with the public now able to pre-order and pay for their meals in a food court using an app for the first time," said DBS managing director and head of consumer banking group, Jeremy Soo.
Find out more about DBS FasTrack.