Much has been said about Singapore's food security recently, with the Covid-19 pandemic encouraging a rethink of our habits, routines and priorities.
In times like these, it's always comforting to know that Singapore's food supply is constantly improved and diversified. The recently shared "30 by 30" vision aims to address this issue of growing importance: to grow enough food locally to meet 30 per cent of the nation's nutritional needs by 2030. But what more can we, as individuals, do? After all, it does take a collective effort to boost food security.
We thought this would be the perfect time to catch up with Edible Garden City (EGC), a social enterprise supported by the DBS Foundation. EGC's mission is to champion the grow-your-own-food movement in cities around the world, starting with Singapore.
Have you been seeing more of your peers trying their hands at growing their own plants at home or creating new recipes with herbs in their own "backyard", and you're thinking that could be something you want to try it out for yourself? Well, here are some useful tips on how to get started.
We speak to Samuell Ang, CEO of Edible Garden City to find out more.
Why is being able to grow our own food so important?
Growing our own food has immense physical, mental, social, and nutritional benefits. We've also seen that people who grow their own food tend to waste less food, as they understand the time and effort that goes into growing good. On a more macro level, there are benefits like strengthened food security and reduced carbon footprint as well. Environmentally, growing our own food helps us to understand how the food economy and environment are inextricably linked, and we will have a stronger desire to know what goes into our good, promoting cleaner commercial farming globally, and safer food for everyone.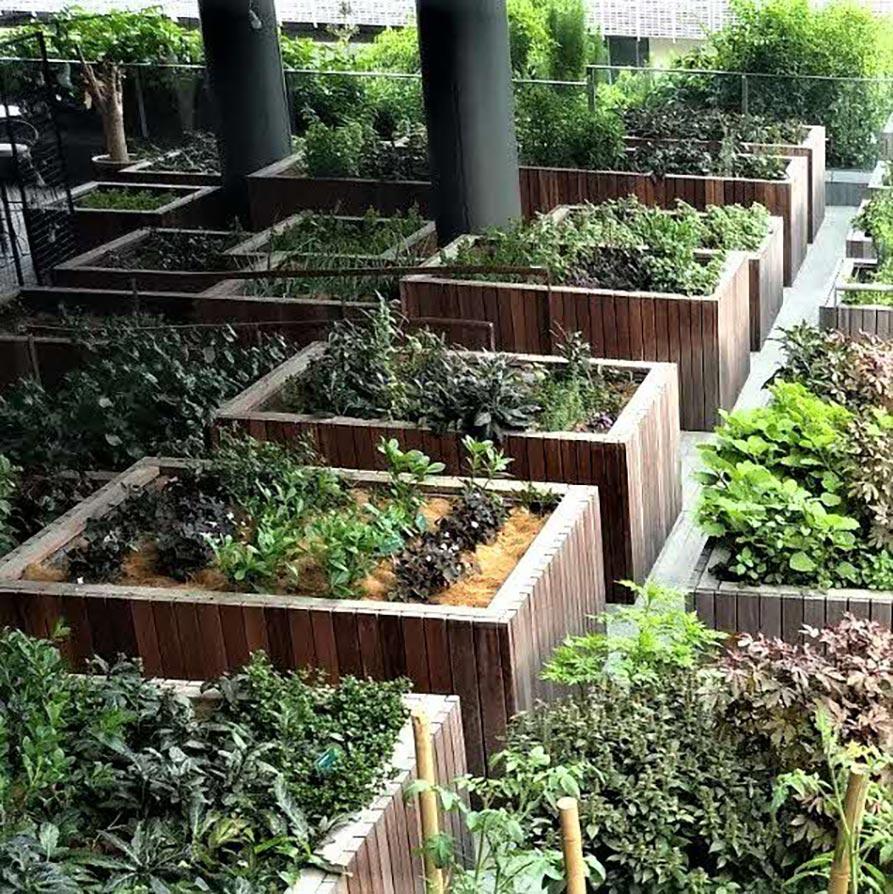 Have you been receiving more enquiries from the public about growing their own food?
Yes, we have seen a significant surge in Citizen Box subscribers, and an increase in interest in homeowners who would like to have their own gardens. This includes high-rise apartment homeowners, on top of those who live in landed homes. We have also registered much interest from many Singaporeans from all walks of life desiring to be an Urban Farmer - University graduates, mid-career PMETs to retirees.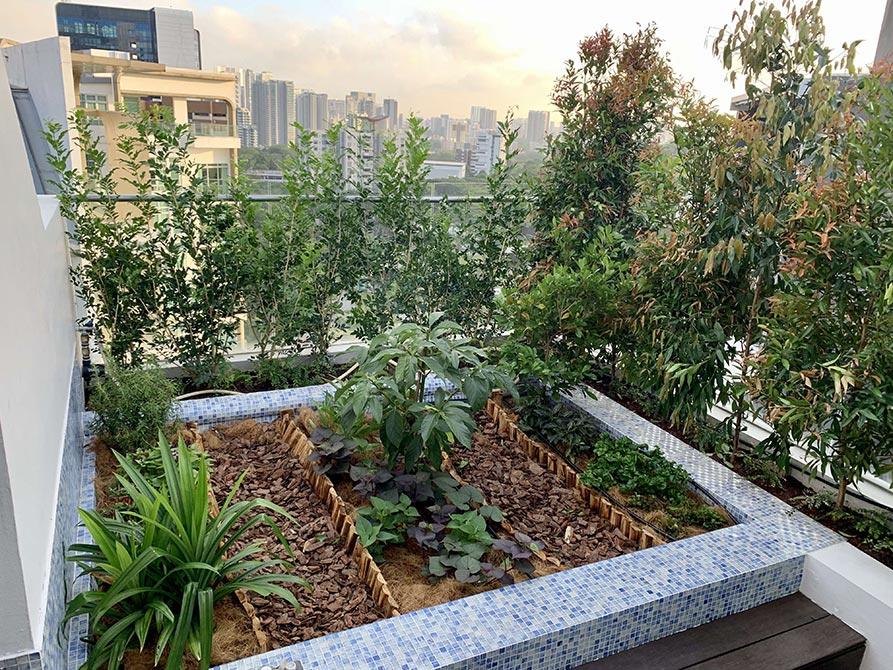 Despite this growing interest, it seems like many don't know where to start. What advice would you give someone who has no prior knowledge in this area?
I would like to encourage anyone who is interested in gardening to firstly start by growing something they enjoy eating. That way, they'd be motivated to keep taking care of the plants. Also, it's always good to do a little research to get to know their plant and its needs. And even if you fail, don't be discouraged and keep growing!
If you could put together a basic toolkit for someone who wants to get started – what would it be?
We just launched our Pantry Planting IGTV, with episodes twice a week. The series aims to help beginners start gardening, using what they likely already have in their kitchen; for example, a spring onion bulb, or some chia seeds. We have also launched our EGC Grow kit online, and will soon relaunch our best-selling EGC Microgreens seed kit. These are easy-to-grow, all-materials-included kits that home gardeners can use to kickstart their growing journey.
For those of us who are looking to learn about gardening during this Circuit Breaker period, there are a ton of online videos and resources, with YouTube being a treasure trove of information. Keep connected by talking to friends with greener thumbs, and seek their advice, or just talk about your favourite plants!
What are some examples of simpler herbs and vegetables that can be grown at home?
There are edible plants that can be grown in almost all light and space conditions, and hence are suitable to be grown in home conditions. For instance, microgreens are a great option. They are easy to grow, they don't require much light, and you can harvest in just 2 weeks! Otherwise, veggies like sweet potato leaves, cucumber and long beans, or even common varieties like mint, can be successfully grown at home too. For me, the first edible plant I ever grew was a bittergourd in my corridor!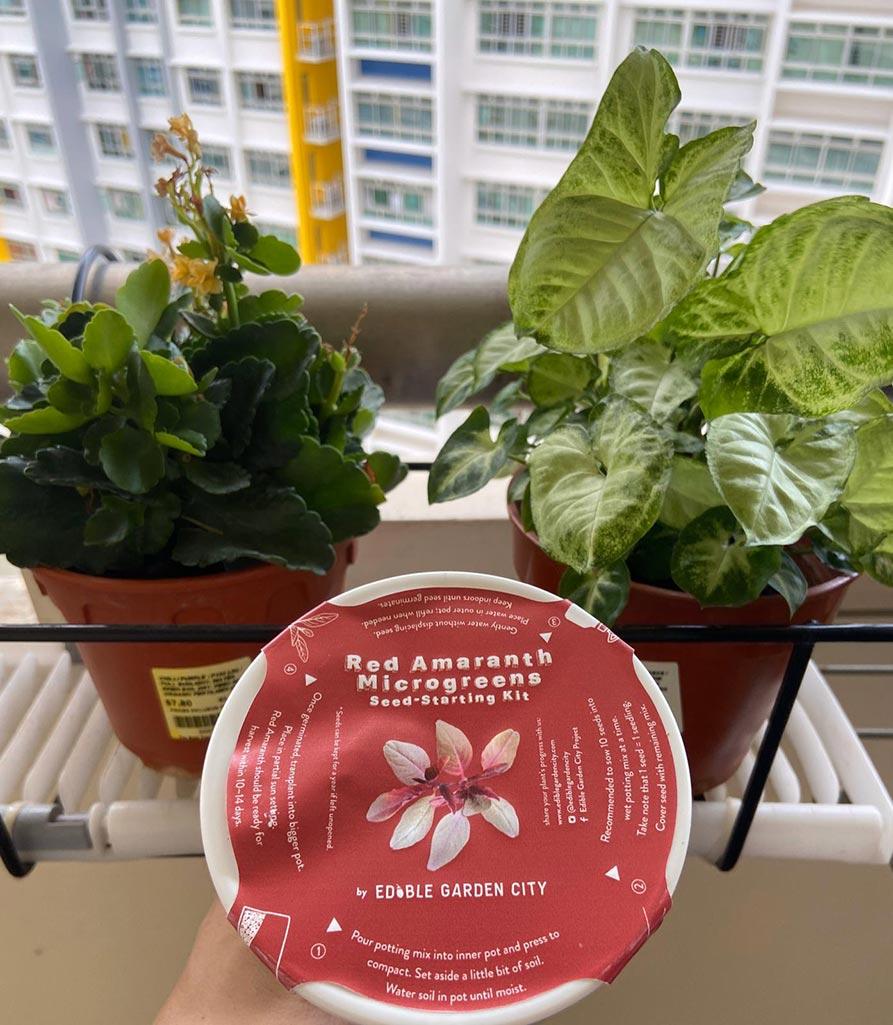 Is it true that one needs a garden or at least ample balcony space to grow their own herbs / plants?
Not at all! Having just one pot in your office and home will help you to hone your green fingers and let you harvest some fresh herbs or veggies. HDB corridors or even windowsills could be suitable for growing plants. Get creative when figuring out how to use the space; perhaps make your own trellis or climbing poles for your climbing plants!
How long does it usually take for some of the more common herbs to be ready for consumption?
The growth of herbs depends on the variety and whether they start from seed or from a stem propagation. The shortest time from seed to harvest would be with microgreens; you'll be able to eat your veggies in 2-3 weeks.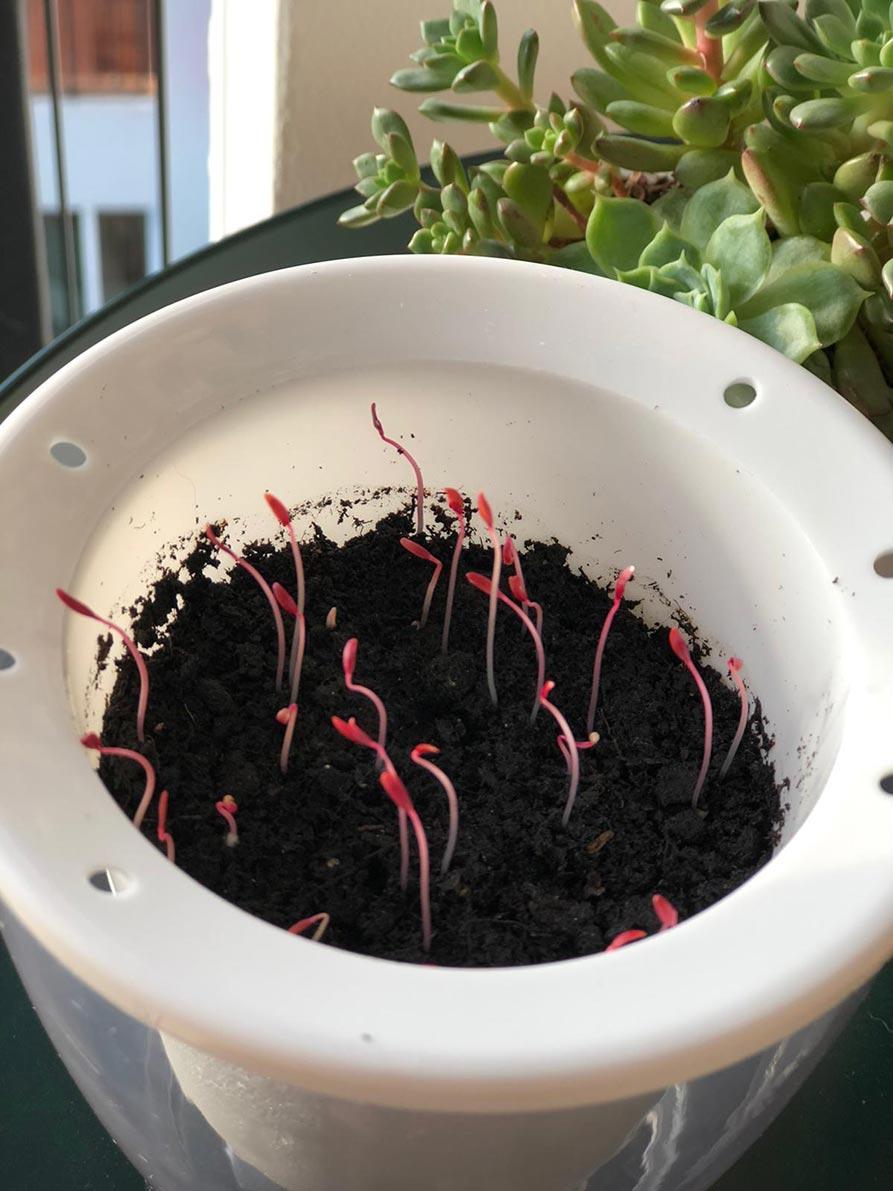 What are some of the more common mistakes made when planting and harvesting, and how does one avoid these?
One common mistake is overwatering or underwatering; the secret is to be observant and react to your plant's needs. Also, don't be shy to harvest. Some might think it would be a waste to harvest if you don't need to use the produce but pruning (and in turn harvesting) is important for keeping plants healthy. Share any extra harvests with friends! Finally, be patient. Plants might take a little more time to grow. If they don't, don't be discouraged and keep growing!
There are some people with 'brown fingers' (i.e. they cannot seem to grow anything). What would you say to them?
There is no such thing as brown fingers forever! Plants will communicate with you. Look for signs and address them accordingly. It's like a human to human relationship; communication is key!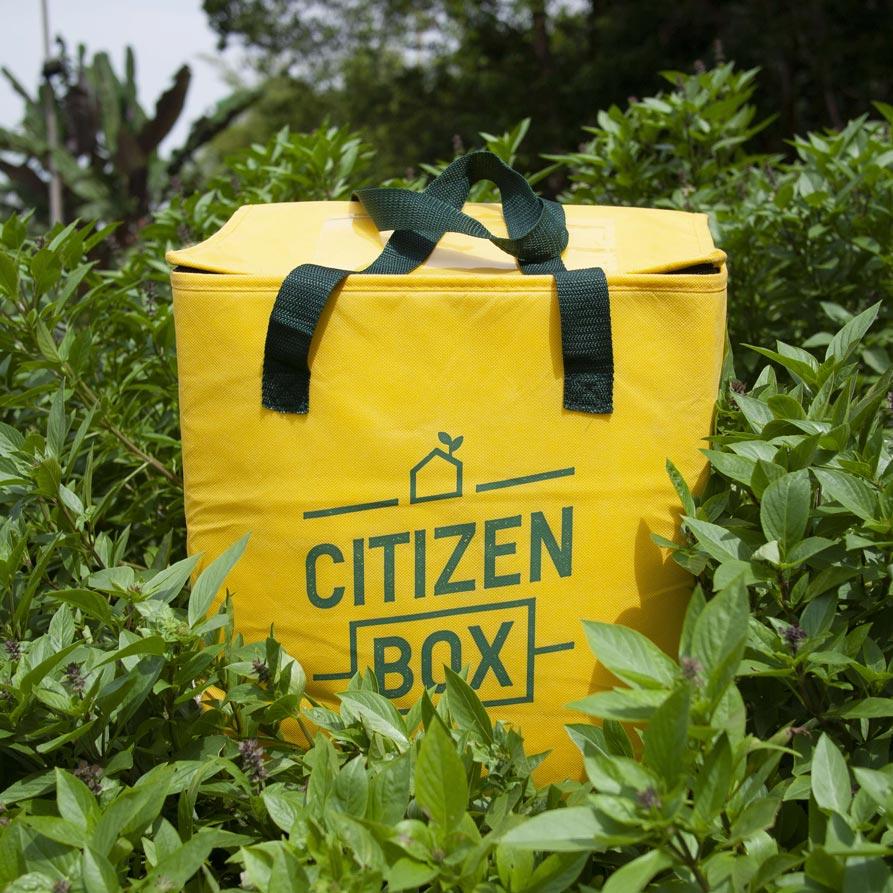 I'm sure everyone is looking forward to using some of their homegrown herbs to create new recipes. Do you have any popular recipes to share?
We are working on a series of videos with Singapore chefs to showcase how to use locally grown greens! It will launch on our Instagram page in the coming weeks, and we hope that home cooks will be able to gain some inspiration from those videos. Chef Han from Restaurant Labyrinth is kicking off the series. Meanwhile, local veggies or herbs aren't difficult to use at all, and many are similar to varieties we are already familiar with. We suggest to use them in your favourite recipes, subbing out a similar component or adding the local veg to enhance the dish. Get creative!
In summary, what are your top 5 tips on how to successfully grow one's own plants?
1. Be patient.
2. Get to know your plant, and watch for signs that it gives you; for instance if it needs more water or nutrients.
3. Grow what you like to eat
4. Select suitable edible plants for the specific growing environment
5. Don't be afraid to ask for help