The Covid-19 pandemic has cast a spotlight on the issue of food security worldwide, including Singapore. An important step to boosting Singapore's resilience against any supply shocks is reducing food wastage. Here's what you can do to help boost Singapore's food security.
1. Buy local
The Government has been working with local farms to ramp up domestic production to meet 30 per cent of nutritional needs locally by 2030, up from around 10 per cent.
What you can do: Support local produce. Build your next meal on locally farmed eggs, such as from Chew's Agriculture, as well as vegetables and fish, which can be found at physical and online supermarkets. You can also go straight to the source and place orders on Ah Hua Kelong, Green Circle Eco-Farm, Quan Fa Organic Farm and Citizen Farm's websites and get fresh produce delivered to your doorstep.
Did you know?
Last year, Chew's Agriculture signed Singapore's first sustainability-linked loan for an SME with DBS. The three-year $27 million loan is being used to construct a new farm with cage-free facilities to allow the hens to be housed in optimal conditions. The responsible management of livestock will also enhance the nutritional value of the eggs they produce.
2. Grow your own greens
Edible Garden City, which champions the grow-your-own-food movement, has received more enquiries on growing edible plants in home gardens recently. Its chief executive officer Samuell Ang encourages all Singaporeans to get their green fingers moving to contribute to Singapore's food security.
What you can do: Try growing suitable greens that you like to eat at home. Mint, cucumbers, pak choy and kai lan are some greens that do well in our climate. For HDB and apartment dwellers, he recommends growing what suits their space and light conditions. For instance, a crop like bittergourd – the first plant he ever grew – can be grown in apartment block corridors. "The plant is a climber, so I took some nylon string and created a trellis by tying the rope across two pillars in my corridor. Within weeks, I had my first harvest."
You don't necessarily need specialised tools to garden; just get creative with what you have.
3. Diversify your food choices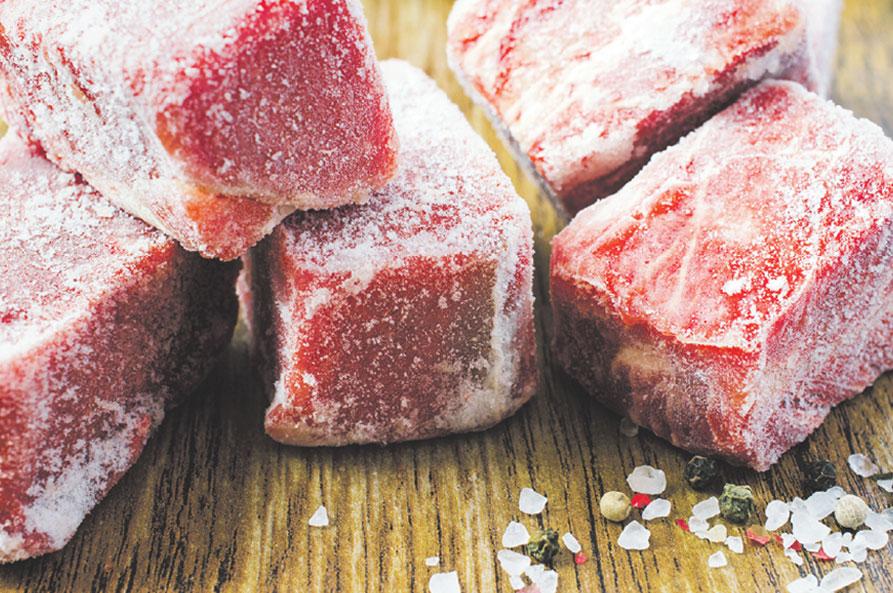 Frozen foods aren't necessarily less fresh or nutritious, according to Singapore Food Agency. Frozen meat comes from fresh meat that has been rapidly frozen in peak condition and freezing keeps meat at its freshest. Liquid eggs, which are similar to fresh shell eggs in nutritional value, are ideal for baking or cooking scrambled eggs.
What you can do: Swop out some fresh items in your grocery cart for alternative forms of produce, such as frozen meats, liquid eggs and plant-based proteins.
4. Reduce food waste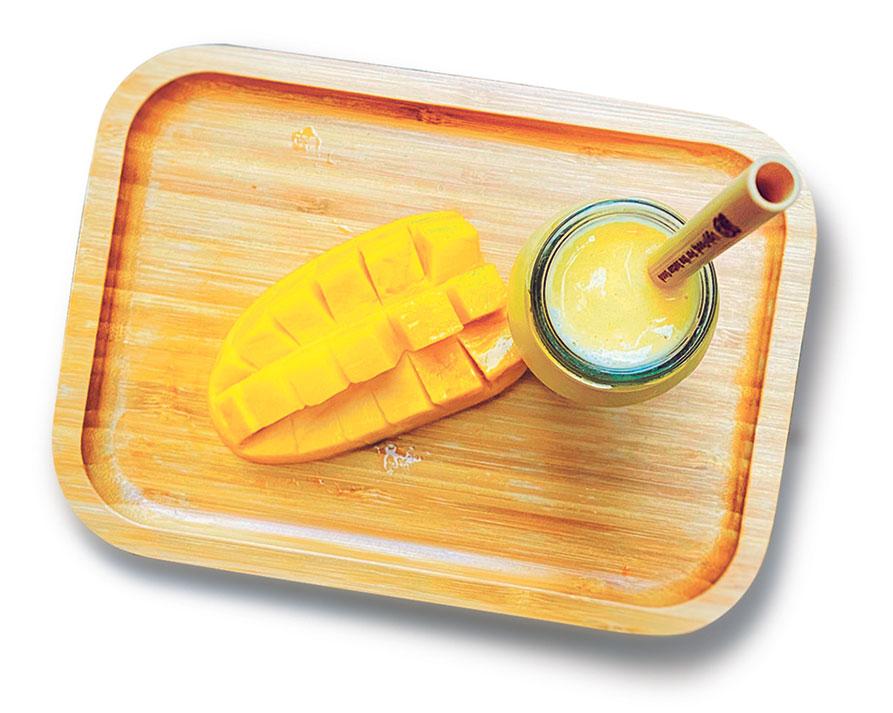 UglyFood was set up with a mission to cut food waste. It transforms the "ugly" or unsold fresh produce into delectable and nutritious products or resells them so as to encourage people to eat healthily while wasting less food.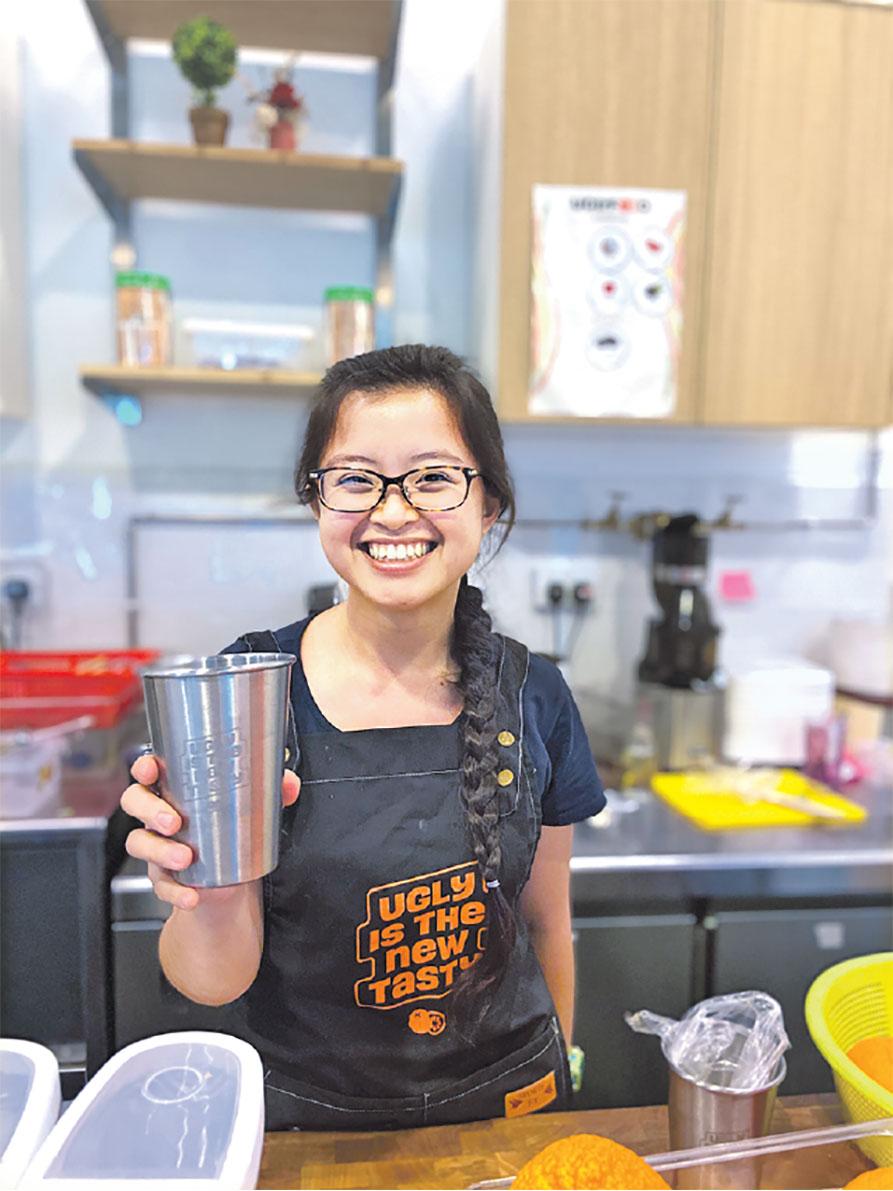 What you can do: Repurpose perishables and leftovers where possible. Give leftover veggies new life by turning them into pickled vegetable snacks. Overripe papayas and mangoes can also be blended into smoothies, while wrinkled carrots that have lost its crunchiness are still great for juicing, says Ms Yeo.
The 760,000 tonnes of food waste generated in Singapore in 2018 could have provided around 10 million meals a day. This shows that minimising food waste is crucial in improving our food security.
5. Donate to food charities
The Food Bank Singapore saw a 40-per-cent decrease in food donations in the first three months of the year compared with the same period last year. It has launched a new initiative – Feed the City (Take-away Edition) – to deliver 50,000 meals to those in need. Nearly 20 F&B partners have expressed interest to support by cooking meals needed.
What you can do: Sponsor a meal at a special rate. The meals will be distributed to senior citizens, needy families and migrant workers affected by the pandemic. Find out more.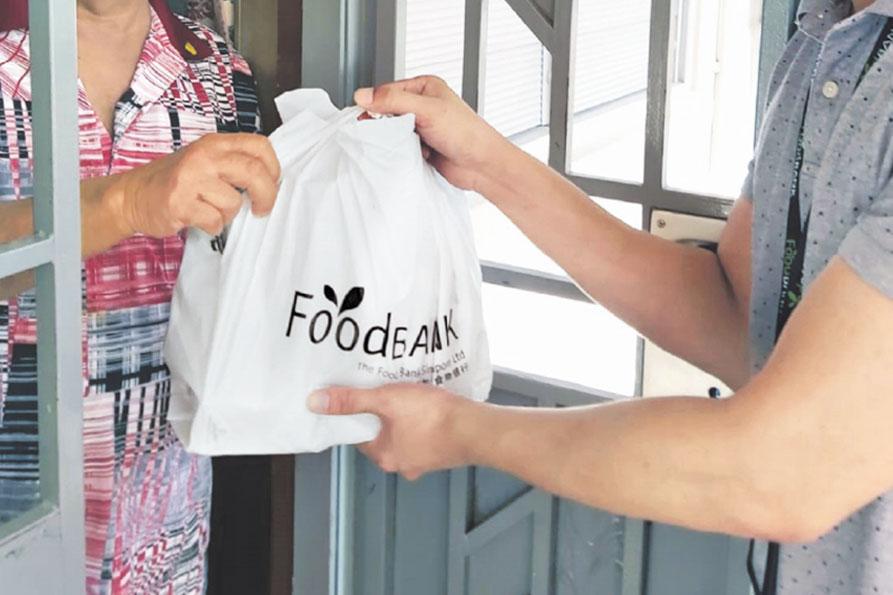 We thought this would be a win-win solution, so we can support the restaurants that are struggling, and at the same time give the underprivileged the opportunity to enjoy meals from these restaurants.
This content is produced in partnership with ST Life.
DBS Stronger Together Fund
To help communities hard-hit by Covid-19, DBS is donating S$10.5 million to provide some 4.5 million meals and care packs, as well as medical supplies, across the region, through the DBS Stronger Together Fund. In Singapore, DBS is partnering The Food Bank Singapore and ItsRainingRaincoats to distribute 700,000 meals for the elderly, low-income and migrant workers. This includes a dollar-for-dollar matching for public funds raised, up to a total of S$500,000.
Find out more about the fund here.
Join DBS in supporting those in need!
Sponsor meals for the elderly and low-income here.
Sponsor meals for migrant workers here.