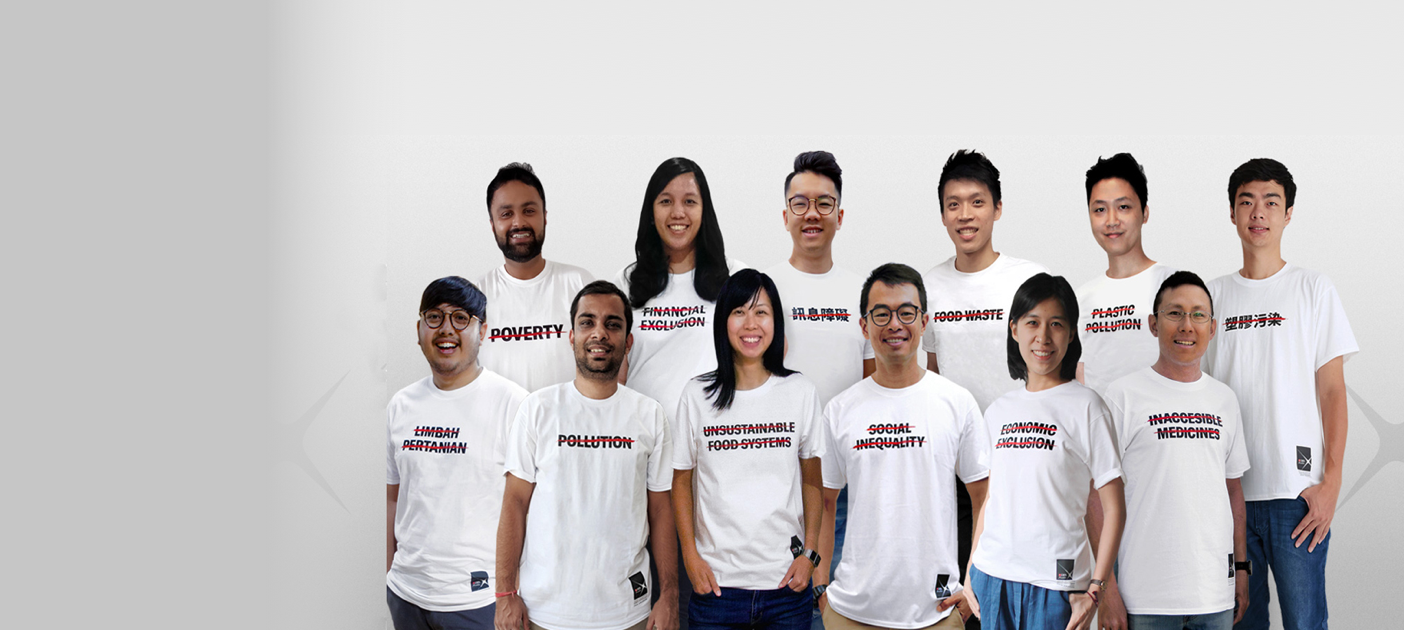 Introduction
The DBS Foundation Social Enterprise Grant Programme provides financial grants to accelerate the business growth and social impact of social enterprises. We encourage social enterprises to think out-of-the-box when they meet complex social needs, such as access to health and health education, employment generation for marginalised, environment protection and waste management solutions, responsible education and literacy, creating rural livelihoods, innovative technologies for social impact and much more.
The Grant Programme enables social enterprises to develop their prototype into a working model, improve existing processes or add critical capabilities to achieve sustainability, or scale up their existing business that leads to greater social impact. Grant awardees join an esteemed community of social enterprises whom DBS Foundation supports to ignite possibilities for a truly inclusive Asia.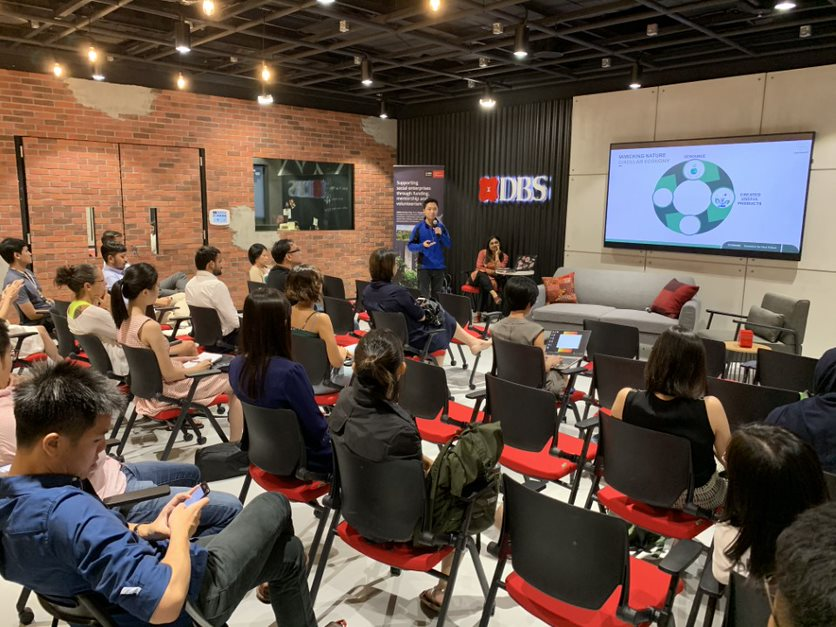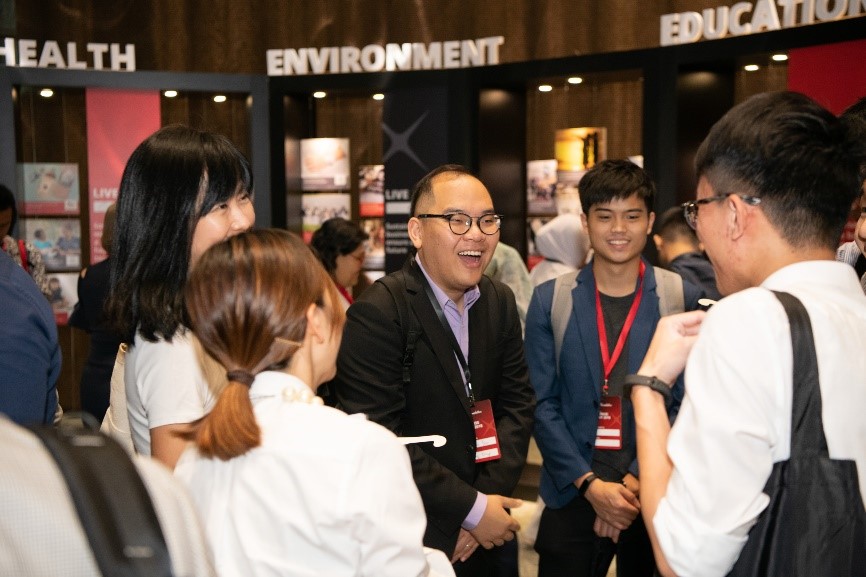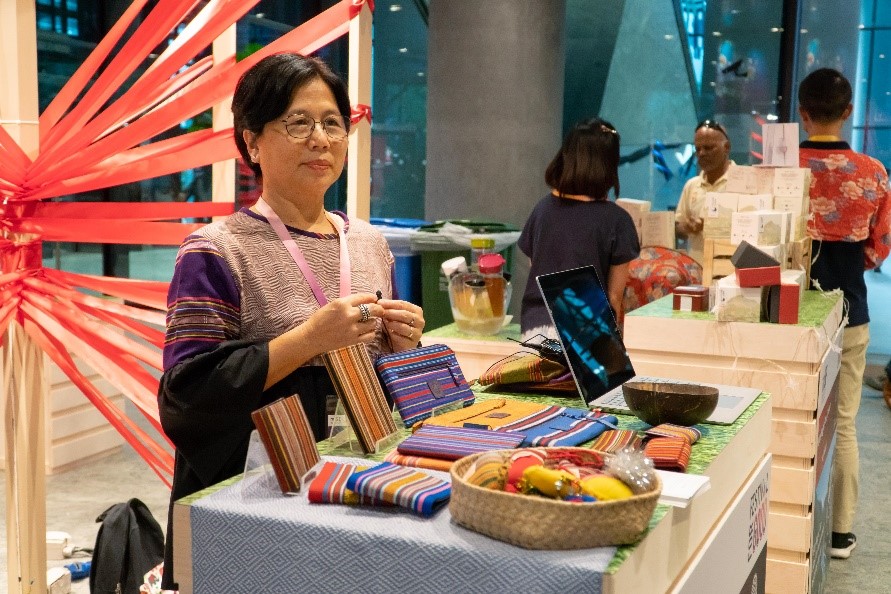 We congratulate the 2018 Awardees of DBS Foundation Social Enterprise Grant Programme! Learn more about them below:
 
2018 Grant Awardees

Chingpiao 青瓢
Taiwan
Stemming our thirst for one-time plastics
Taiwan consumes over 1.5 billion disposable cups every year which works out to 44 cups per person per year, and plastic cups is the major source of sea debris!
Chingpiao is a social enterprise start-up that aims to provide a lasting solution to reduce disposable drink and food containers. They rent and deliver reusable cups and dishes to events, helping event organisers and the public reduce the disposable waste. After every event Chingpiao collects, cleans and stores the containers to be ready for the next usage.
The DBS Foundation grant will enable Chingpiao to conduct trials in Xiaoliuqiu – an offshore island south of Taiwan.

Evoware
Indonesia
Solving the ocean plastic problem with seaweed
With over 150 million tons of plastic waste contaminating the ocean, the problem of plastic pollution is real and needs urgent attention.
Evoware's seaweed-based bio-packaging to replace small-format plastic packaging for food and non-food products is a timely and relevant social innovation. The packaging is bio-degradable, edible and rich in fiber that's safe and good for human being, animal and the earth. Working directly with seaweed farmers, Evoware is helping improve the farmers' livelihood while also providing an eco friendly alternative to plastic.
The DBS Foundation grant will be used towards helping Evoware increase their production capability.

GandengTangan.org
Indonesia
Connecting micro businesses with interested investors
GandengTangan,org connects micro-business owners who need financing, with investors who want to create social impact. GandengTangan.org presents a secure and transparent funding platform such that both parties can join hands to create a financially inclusive Indonesia.
GandengTangan.org uses an online platform to match micro-business owners with accessible loans at much lower interest rates which is made possible by the collective power of crowdsourced investors.
The DBS Foundation grant will be used towards product enhancement to add machine learning and data science for accurate credit scoring as well as for hiring skilled manpower.

Haqdarshak
India
Removing the barriers to assistance
There are over a 5,000 support schemes floated by the Indian Government to address the challenges faced by the disadvantaged citizens. However, these development funds remain unutilised due to the massive information gap, inaccurate application process and unawareness of eligibility among the rural poor.
Haqdarshak has found a solution by offering supplementary service to the government's efforts. They reach intended beneficiaries by identifying, training and placing village level entrepreneurs (haqdarshaks) to help with the application process. The social enterprise offers the last-mile support to citizens for applying to schemes as well as use artificial-intelligence to map eligibility.
The DBS Foundation grant will be used towards building an open source API platform as well as training more haqdarshaks.

Hidekawa 禾乃川股份有限公司
Taiwan
Empowering marginalised communities
Hidekawa preserves the craftsmanship spirit and beautiful memories of an old township. Putting arts, creativity and design into the community development of Sanxia, Hidekawa trains local craftsmen and farmers, and shares stories of artists via its beautiful products and tours.
Through their store in Sanxia, lives of school dropouts, unemployed parents and small farmers are changed, and high-quality soy-based products are produced. These people are trained, employed, given access to market for their products and thereby earn stable incomes.
The DBS Foundation grant will be used to increase production line capacity of Hidekawa's soy-based products.

HelpUsGreen
India
Returning waste to the cycle of life through Flowercycling©
16% of pollutants in the Ganges river comes from flower waste originating from places of worship. Helpusgreen® is revolutionising the way India handles the million-ton flower waste disposal.
The social enterprise collects flower waste from temples which is then hand-processed by women self-help groups to produce charcoal-free incense, bio-fertiliser, natural soap and so on. The women working in the production facility, who were once manual scavengers are given dignity and a better future.
The biodegradable Florafoam® which can be used as a packaging alternative is yet another innovation from HelpUsGreen and is 27% cheaper than its non-biodegradable petroleum counterparts.
The DBS Foundation grant will be used to set up the production facility of Florafoam®, obtain necessary certifications and scale up operations to other cities.

Mycotech
Indonesia
Sustainable building materials from agricultural waste
Burning harvested crops causes major environmental pollution in Indonesia. Mycotech helps upcycling agricultural waste materials and generates extra income for farmers.
Mycotech uses mushroom technology to produce a natural adhesive that pulls organic fibres together, creating eco-friendly, sturdy and lightweight products. The products can be used as elegant looking panels and tiles for furniture, cabinets and other interiors. Small farmers recruited as partners of Mycotech also earn additional income by selling agricultural waste to them.
Mycotech was awarded an initial grant in 2015 to operationalise their pilot plant as well as obtain necessary certifications to commence work. The DBS Foundation grant this year will be used towards increasing Mycotech's production line capacity as well as establish a sound IP management strategy.

Rooftop Republic
Hong Kong
Turning grey concrete green
In Hong Kong, with over 98% of the food being imported and everyone living in urban areas, citizens are increasingly disconnected from their food.
Rooftop Republic, a pioneer of the urban farming movement in Hong Kong, has a vision to revolutionise the food system and transform the relationship people have with their food.
This social enterprise collaborates with architects, engineers, organic farmers, chefs and nutritionists to develop and deliver urban farming solutions. Offering innovative end-to-end services - from design, installation to maintenance and community engagement, Rooftop Republic incorporates urban farms into city-dwellers' lifestyles, making the city more sustainable and liveable.
The DBS Foundation Grant will be used for setting up an urban farming academy, develop training programmes and promote awareness for integrating farming into city living in Hong Kong.

iSEE
Hong Kong
Technology to assist the blind
One in seven, in Hong Kong, suffer with a disability.
iSEE has developed a mobile application specially designed for the blind community. Through the app, persons with visual impairment can connect with society to lead normal lives. The app helps them recognise forms, colours, objects, read numbers on important documents and much more.
iSEE is working towards breaking social barriers through technology as the app facilitates the blind to become independent, explore career opportunities and facilitates equal social participation.
The DBS Foundation grant will be used towards supporting the vocational training of persons with disabilities, programme development and user experience consultation to enhance the product service offering.

SukkhaCitta
Indonesia
Taking rural artisans to the global stage
SukkhaCitta is bringing in inclusive economic change by building a new generation of artisans who can thrive on the global market and feel pride from their work.
The social enterprise understands that the craft sector in the country holds immense potential for social and economic development. SukkhaCitta champions home based artisans in rural Indonesia by providing them with market-relevant knowledge through training and certification as well as access to international markets, thereby removing exploitative practices while pioneering sustainability in the industry.
The DBS Foundation grant will be used for training more local artisans, certification of local villages and to scale up production capacity.

Treedots
Singapore
Turning potential food waste into opportunity
With 809,800 tonnes of food wastage in Singapore in 2017 and amount almost doubling in a decade, food wastage problem needs serious intervention.
The social enterprise aims to reduce food wastage by creating a platform to link businesses with unsold inventory to potential buyers to not let perfectly edible food, end up in the bin. TreeDots' platform aggregates food producers, importers, distributors, and F&B businesses to facilitate the selling of unsold food items. Leveraging on machine learning and integrated systems, they enhance the efficiency of food distribution.
The DBS Grant will be used for enhancement of their online platform.

Yonah
Singapore
Reaching critical medical supplies to inaccessible communities
Yonah is dedicated to tackling the challenges in transporting critical medicines and vaccines in rural and inaccessible areas.
Yonah is currently developing turn-key cargo drones infrastructure with smaller ground footprint requirements, affordability (less than SGD50 per flight/hour); Yonah is seeking to transform healthcare in remote areas. They are empowering communities with autonomous technologies that will overcome access barriers in some of the most under-developed regions.
The DBS Foundation grant will be used for the development and pilot testing of a vehicle.
 
Our Grant Awardees over the years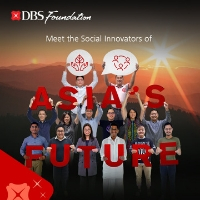 In Education, Health, Environment, Inclusion and more, our grant awardees find innovation and sustainable solutions for a better world.
Thank you. Your feedback will help us serve you better.
Was this information useful?
Thank you for your feedback
Let us know how this article helped:
We're sorry to hear that.
We're sorry to hear that

Enter only letters, numbers or @!$&-/()',.