At DBS, we put our customers first. And the confidence that our customers have in us drives us to excel and to redefine boundaries.
We continue to garner numerous prestigious awards over the years, reflecting our growing strength and influence on the financial landscape throughout Asia and the world. We are proud that the market and our peers recognise the strengths of our diverse team and our ability to deliver innovative financial solutions to our customers.
Here are some of our awards.
 
World's Best Bank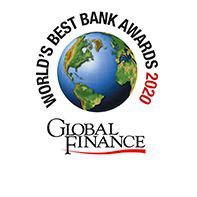 Global Finance
Best Bank in the World 2020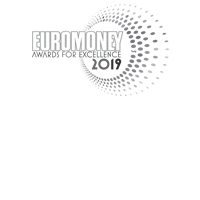 Euromoney
World's Best Bank 2019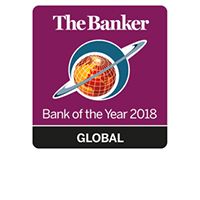 The Banker
Global Bank of the Year 2018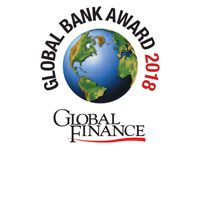 Global Finance
Best Bank in the World 2018
DBS has been honoured with the most prestigious global Best Bank awards three years in a row (2018 – 2020).
 
Banking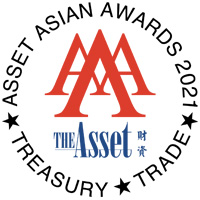 The Asset
Treasury, Trade, Sustainable Supply Chain and Risk Management Awards - 2021
Best in Treasury and Cash Management - ASEAN
Best in Treasury & Working Capital: New Economy - Asia-Pacific
Best ESG Transaction Bank - Asia-Pacific
Best in Treasury & Working Capital: SMEs - Asia-Pacific
Best in Treasury & Working Capital: NBFIs - Asia-Pacific
Best Service Providers: Transaction Bank - Indonesia
Best in Treasury and Working Capital: NBFIs - Taiwan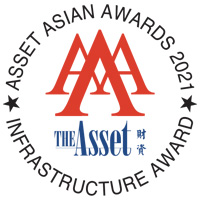 The Asset
Infrastructure Awards - 2021
Project Finance Advisory House of the Year - Asia-Pacific
Project Finance House - Singapore
Project Finance House - Taiwan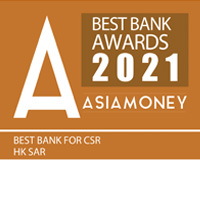 Asiamoney
Banking Awards (Hong Kong) - 2021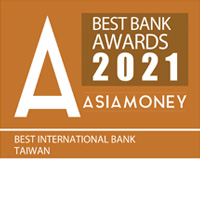 Asiamoney
Banking Awards (Taiwan) - 2021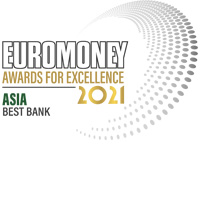 Euromoney
Awards for Excellence - 2021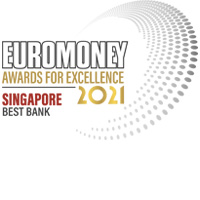 Euromoney
Awards for Excellence - 2021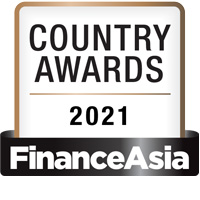 FinanceAsia
Country Awards - 2021
Best Bank - Singapore
Best Private Bank - Singapore
Best ECM House – Singapore
Best DCM House – Singapore
Best Investment Bank - Singapore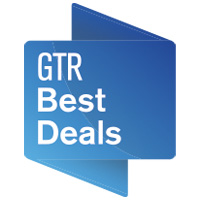 Global Trade Review
Leaders in Trade Awards - 2021
Best Deal for Commodities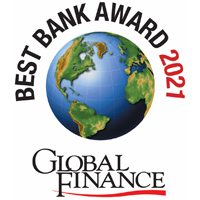 Global Finance
World's Best Bank Awards - 2021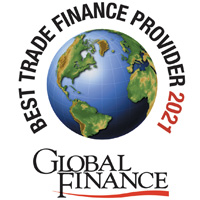 Global Finance
Trade Finance and Supply Chain Finance Awards - 2021
Best Trade Finance Provider, Asia Pacific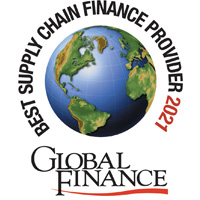 Global Finance
Trade Finance and Supply Chain Finance Awards - 2021
Best Supply Chain Finance Provider, Asia Pacific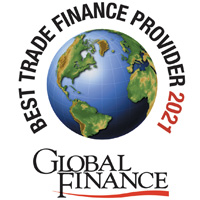 Global Finance
Trade Finance and Supply Chain Finance Awards - 2021
Best Trade Finance Provider, Singapore
Best Trade Finance Provider, Indonesia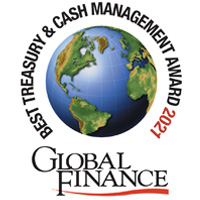 Global Finance
Best Treasury and Cash Management Banks and Providers Awards - 2021
Outstanding Achievement in Treasury Operations During the Covid Pandemic - Asia Pacific
Best Bank for Cash Management – Asia-Pacific
Best Bank for Liquidity Management – Asia-Pacific
Best Bank for Cash Management – Singapore
Best Bank for Cash Management – Hong Kong
Best Bank for Cash Management – India
Best Bank for Cash Management – Taiwan
Global Finance
World's Best Investment Bank Awards - 2021
Best Bank For Crisis Finance Solutions - Global
Best Investment Bank - Asia-Pacific
Best Bank For Crisis Finance Solutions - Asia-Pacific
Best Investment Bank - Singapore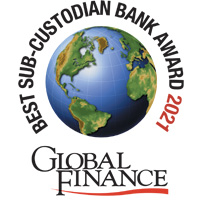 Global Finance
Best Sub-Custodian Banks - 2021
Best Sub-Custodian Bank, Singapore
IJGlobal
IJGlobal Awards
Best Financial Adviser - Asia Pacific*
*Awarded in May 2021


Publication
Award
The Asset

Sustainable Investing Awards - 2021

Best Domestic Custodian - Singapore
Best Subcustodian - Singapore
Best ETF Custodian - Singapore

Alpha Southeast Asia

Best Financial Institution Awards - 2021

Best Wealth Management Bank - Southeast Asia
Best Wealth Management Bank - Singapore
Best Equity House - Singapore
Best Bond House - Singapore
Best Investment Bank - Singapore
Best Institutional Broker - Thailand

Asiamoney

Private Banking Awards - 2021

Best Asian Private Bank
Best for Investment Research - Asia
Best Domestic Private Bank - Singapore
Best for HNW -Singapore
Best for Family Offices - Singapore
Best for Wealth Transfer/Succession Planning - Singapore
Best for ESG - Singapore
Best International Private Bank - Indonesia

Best Bank Awards (India) - 2021

Euromoney

Awards for Excellence (Regional) - 2021

Best Investment Bank - Singapore

Global Finance

Trade Finance and Supply Chain Finance Awards - 2021

Best Blockchain Enabled Supply Chain Finance Solution

Greenwich Associates

Excellence Awards - 2021

Asian Large Corporate Banking - Ease of Doing Business
 
Digital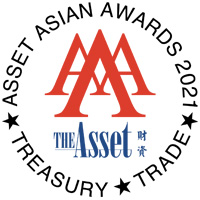 The Asset
Treasury, Trade, Sustainable Supply Chain and Risk Management Awards - 2021
Best E-Solutions Partner - Asia-Pacific
Best Service Providers: E-Solutions Partner - Taiwan
Best Service Provider: E-Solutions Partner - China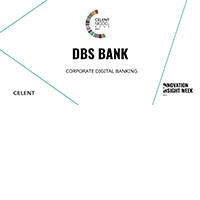 Celent
Model Bank Awards - 2021
Corporate Digital Banking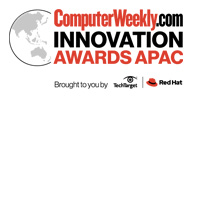 Computer Weekly
APAC Innovation Awards - 2021
Financial Services Technology Project of the Year
Project of the Year
Euromoney
Awards for Excellence (Regional) - 2021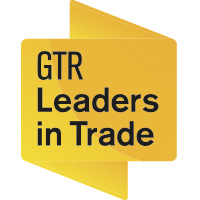 Global Trade Review
Leaders in Trade Awards - 2021
GTR Leader in Trade for Digitalisation
Global Finance
World's Best Investment Bank Awards - 2021
Best Bank for Client Facing Technology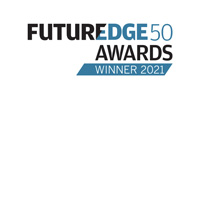 IDG
FutureEdge50 Awards - 2021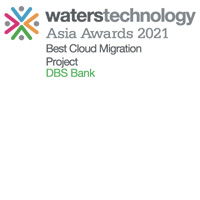 Infopro Digital
WatersTechnology Asia Awards - 2021
Best Cloud Migration Project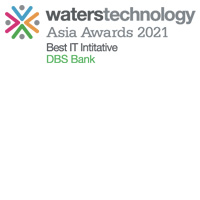 Infopro Digital
WatersTechnology Asia Awards - 2021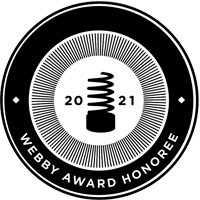 International Academy of Digital Arts and Sciences (IADAS)
Webby Awards - 2021
Apps (General) - Shopping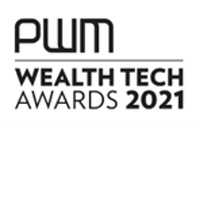 PWM
Wealth Tech Awards - 2021
Best Private Bank for Use of Technology
Best Private Bank for Culture and Vision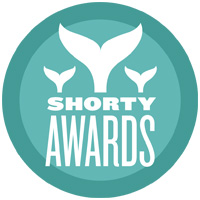 Shorty
Shorty Awards - 2021
Mobile Experiences - Finance Apps
Mobile Experiences - Productivity
Publication
Award
Greenwich Associates

Excellence Awards - 2021

Asian Large Corporate Banking - Overall Digital Experience

IDG

CIO100 - 2021
 
Innovation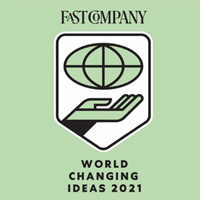 Fast Company
World Changing Ideas Awards - 2021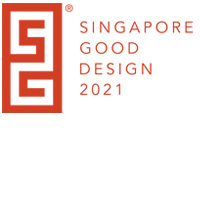 Design Business Chamber Singapore (DBCS)
Singapore Good Design (SG Mark) - 2021
Experience Design
Sustainable Design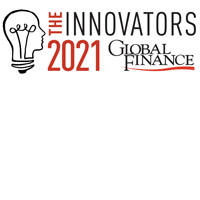 Global Finance
The Innovators - 2021
Best Financial Innovations Labs
Corporate Finance
Trade Finance
Outstanding Innovator for Asia-Pacific
Publication
Award
Financial Times

Innovative Lawyers APAC - 2021

Operational Management
Most Innovative In-House Legal Team in Asia Pacific
 
Sustainability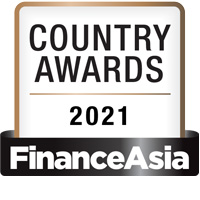 FinanceAsia
Country Awards - 2021
Best Sustainable Bank - Singapore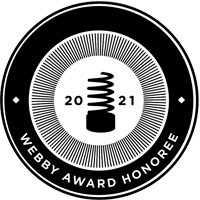 International Academy of Digital Arts and Sciences (IADAS)
Webby Awards - 2021
Video (Branded Entertainment) - CSR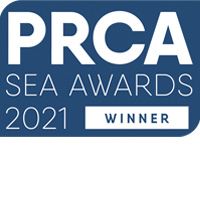 Public Relations and Communications Association (PRCA) SEA
PRCA SEA Awards - 2021
Best Corporate Social Responsibility Campaign
Purpose Award
Best Communications During Covid-19
| Publication | Award |
| --- | --- |
| Singapore Environment Council | GreenDNA - 2021 |
 
Service/Operations
Publication
Award
KamiKaze B2B Media

Customer Fest Awards - 2021

Customer Experience - Best Customer Centric Company