Don't throw that away! You have a plan B
BY DBS, 17 FEB 2021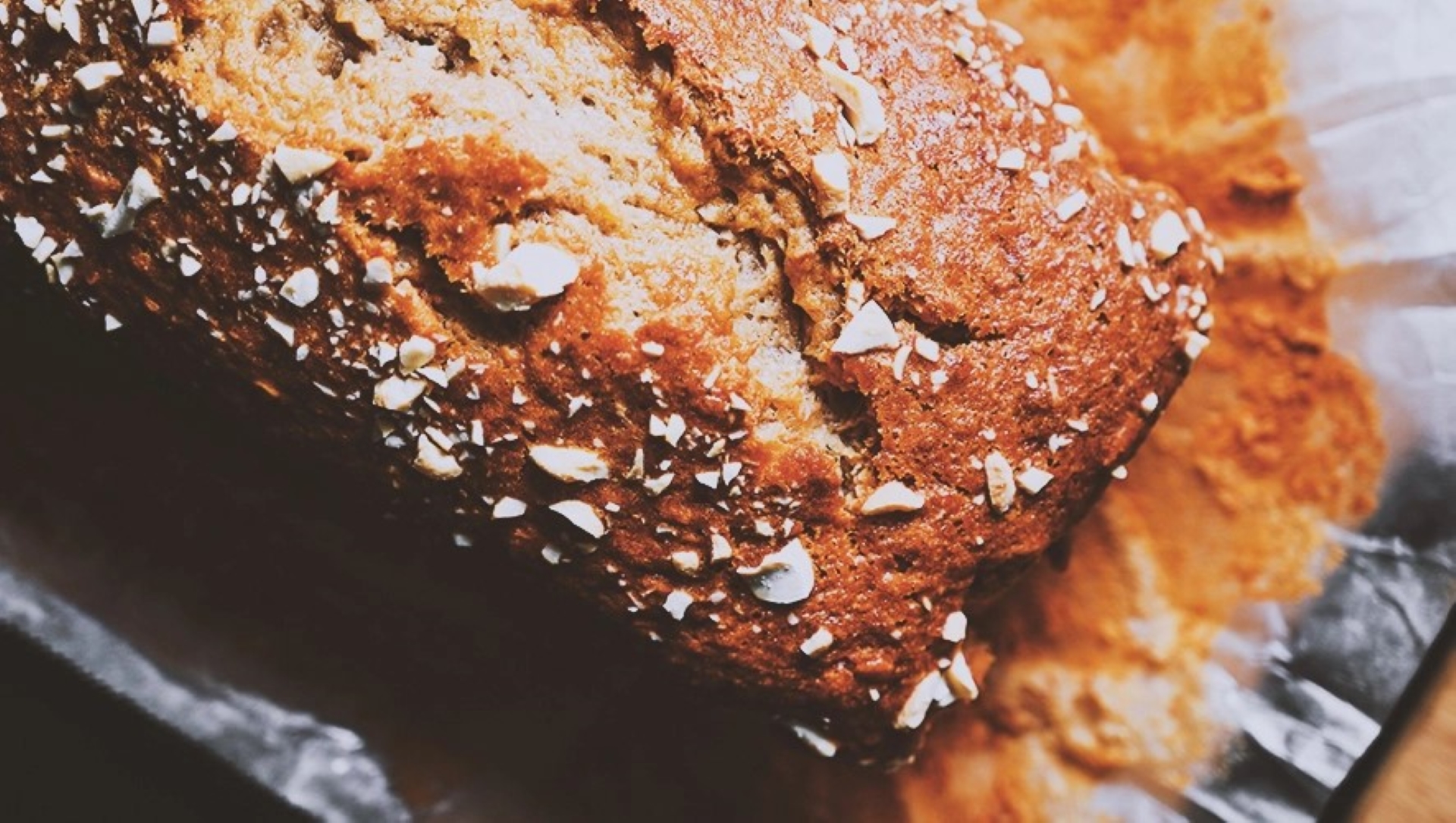 Did last night's gathering leave you with a fridge heaving with leftovers? Don't worry, with the right plan B – blend, bake or boil – none of that food will go to waste.
It's no secret that we Asians love our food. Sometimes, we go overboard with our grocery shopping or when we're ordering dishes with the family.
As a result, about 5kg of food is thrown away by the average Singaporean household every week. While that may not sound like much, it adds up to a literal mountain when multiplied across households and combined with the waste generated by markets, hawker centres, restaurants and food courts.
While about 18% of it is recycled, the rest is incinerated and sent to our only landfill, which is projected to be filled by 2035. 
But it's not all bad news. If we start saving our leftovers instead of binning them, we will be able to cut down on our food waste, and as a bonus, save money. Furthermore, we might even inspire circular economies that generate local jobs and spending.
After sifting out the food that can't be kept further (which you can then compost!), it's time to get creative with your leftover produce or dishes. Just keep one of these Plan B's in mind: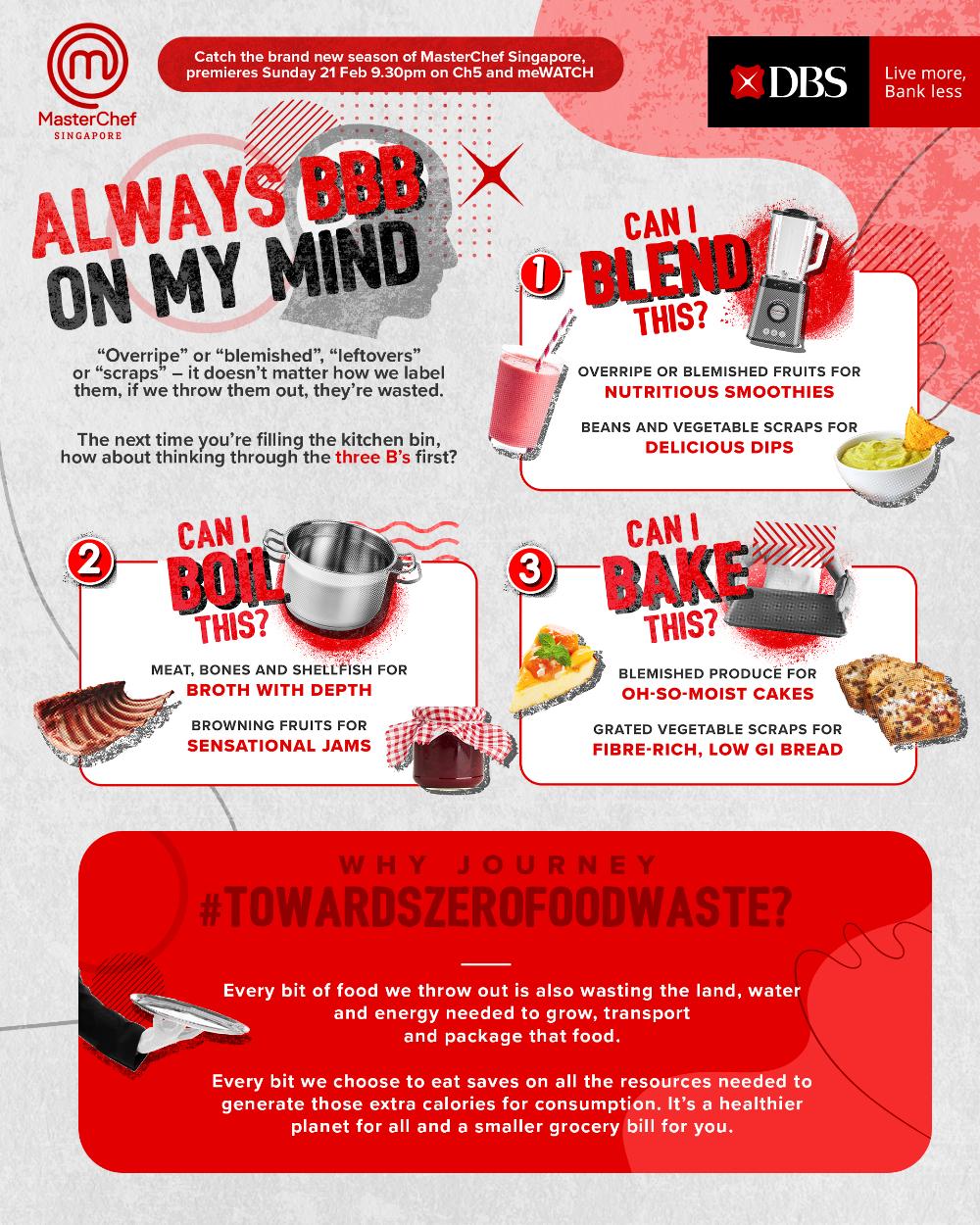 Blend it good
What's great about this powerful kitchen tool is that when you balance different flavours, you can come up with out of this world combinations (hello PBJ). And because you can blend most produce in their raw state, you can preserve much of their nutrition too.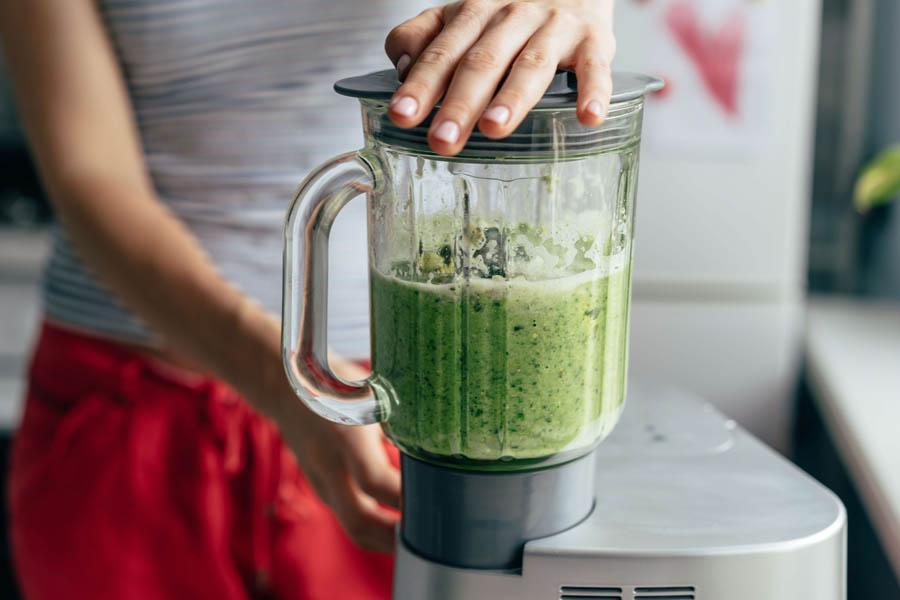 Think of all the expensive smoothies you buy post-workout, or gourmet dips from the artisanal store. All of that you can do yourself at home, with leftovers!
When it comes to blemished or overripe fruits or raw vegetable scraps, they can go a long way to adding taste and bulk in a blend. Here are some simple blender recipes that gift you a fuss-free dish with what you have at hand.
Blend up a breakfast smoothie:
1 cup of your choice of fruits – banana, papaya, pineapple, apple… the list goes on!
 
1 cup milk or milk substitute
 
3-4 cubes of ice
 
Optionals: half a handful of washed vegetables; a tablespoon of seeds like Chia; a scoop of protein powder; a tablespoon of nut butter
Blend up a healthy vegetable/bean dip:
Handful vegetable stems and stalks, steamed or boiled
 
1 cup cooked beans or peas
 
½ lemon's juice
 
½ garlic clove
 
Salt and pepper to taste
 
3 tablespoons olive oil
Get more inspiration from Nadia from In the Moment, with her ugly fruit smoothie recipes.
Boil it through
Go into most restaurant kitchens and you'll notice a magical pot of broth boiling over with the goodness of the kitchen's leftover bones, meats and/or shellfish.
In fact, trendy bone broth can sell at premium prices these days. So why look elsewhere when your household already has the secret ingredient to make your own – basically, bones.
With a bit of time and patience, boiling releases the goodness of your meats, or even fruits and vegetables, to give the boil depth of flavour.
Here's a simple jam recipe for when the berries in the fridge are getting a little wrinkly.
Ingredients:
300g strawberries or blueberries. You can also get experimental with any fruit, crushed or chopped into small chunks
 
300g sugar
 
2 tablespoons water
 
½ teaspoon lemon or lime juice (optional)
Method:
Put your fruit in the saucepan.
 
Add water.
 
Put heat on medium high and bring to boil.
 
Stir in sugar.
 
Reduce heat to medium, stirring frequently until it has a thick jam-like consistency.
 
Keep in air-tight jam jars when cool or use immediately on freshly toasted bread. YUM.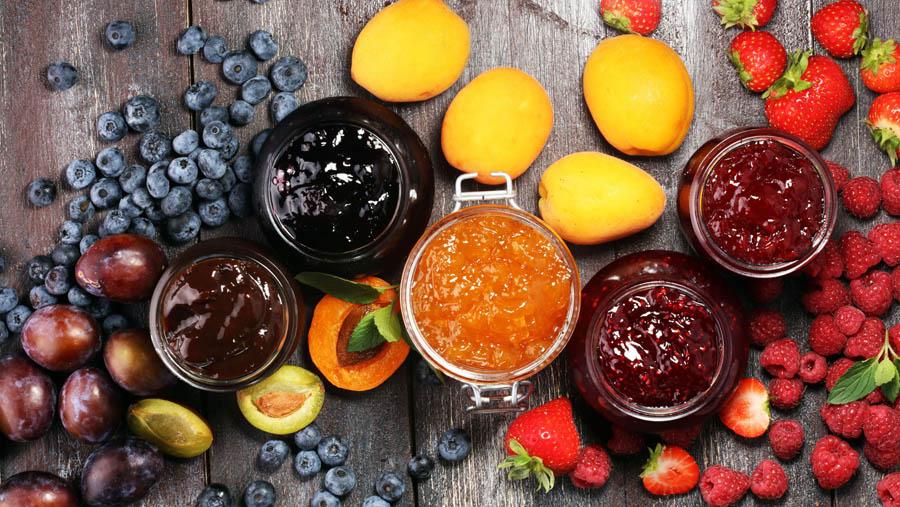 Pro-tip: If you just want to clear the fridge with an easy boil, cook a one-pot stew with all the produce that will expire soon. Do this once a week and you'll be amazed at how far your groceries have been stretched.
Bake it well
Cakes, muffins, bars, brownies… we're not just listing our favourite desserts. We're talking about the multitude of possibilities your vegetable scraps and overripe fruits can become.
The basics of baking any cake or dough relies on a few key ingredients in varying combinations and quantities – flour, sugar, eggs, butter, baking powder/soda and heat. So, the fun part for any baker, is to make it yours with all the other ingredients you can throw into the loaf tin.
Soft bananas with brown spots lying around? Try this delectable banana cake!.
Leftover vegetables and scraps? You'll have plenty of taste and fibre to fill your favourite bread recipe with even more goodness when you grate them in. Try this dense vegetable bread recipe with what you have left in your fridge.
Ingredients:
Grated vegetables – like broccoli stem, carrots, cauliflower
 
1 ¾ cups whole wheat flour
 
1/3 cup olive oil
 
1/2 cup honey or maple syrup
 
½ cup milk of choice
 
2 eggs
 
2 teaspoons vanilla extract
 
½ teaspoon fine-grain sea salt
 
¼ teaspoon ground nutmeg
Method:
Preheat oven to 160 degrees Celsius. Grease a 9" x 5" loaf pan.
 
In a large mixing bowl, combine the olive oil and honey and mix till they are combined. Then add and beat the eggs in too.
 
Add the milk, baking soda, cinnamon, vanilla, salt and nutmeg and whisk to combine.
 
Squeeze all moisture from the grated vegetables, and then stir them into the mixture.
 
Add the flour and stir to combine.
 
Pour batter into the greased loaf pan and bake for about an hour or until a fork inserted comes out clean.
 
Let the bread cool. Slice and serve warm with some butter.
 
Keep at room temperature in a cool, dry place for 1-2 days, and up to 5-6 days in the refrigerator, and up to 3 months in the freezer.
It takes just a bit of effort to turn what you would usually trash into treasures. It might seem daunting at first, but once you bite into that treat you made (at no extra cost) we promise the satisfaction will be oh-so-sweet.
As one of the main sponsors of MasterChef Singapore Season 2, DBS shines a spotlight on how we can each reduce our food waste in the kitchen.
Learn more about how you can continue your journey #TowardsZeroFoodWaste.
Find out more about DBS' other partnerships and initiatives #TowardsZeroFoodWaste.
Recommended for you
Based on your read
Based on similar interests
Recommended
Popular
Latest
Last Read