Some 8km south of Singapore, there is an island where the expired tub of yoghurt you threw out last week meets the old batteries that your friend dumped in the trash, and they commingle with the pile of tissues that your colleague went through during a recent bout of cold.
This island is Semakau, and it is in trouble.
Most of us have probably heard of it, but few have likely put much thought into this final resting place for all the dirty, used and unwanted detritus from our lives.
Well, now is the time to start thinking and talking about it. The Semakau landfill, a critical element in keeping Singapore as famously spotless as it is today, is set to run out of space by 2035.
Where will our trash go then?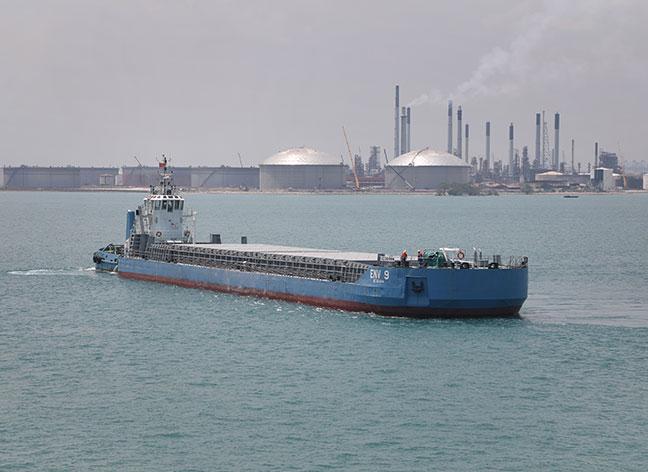 Let's talk about trash
Singapore relies on incineration for the treatment of combustible mixed waste. This includes the trash thrown out both domestically and commercially.
To hold all the resulting bottom ash that is generated as a result of the incineration, the Semakau landfill was created by enclosing 350 hectares — roughly equivalent to 490 football fields — of sea space between two offshore islands.
Ferrous scrap metals are separated from the ash, and recycled.
Waste that cannot be incinerated, such as glass, stones and sand, are sent to Semakau with all the incineration ash, for disposal.
To help reduce what ends up at Semakau, 38 per cent of the waste generated in 2018 was sent to Singapore's four waste-to-energy incineration plants to be burnt to ash, which helped to further reduce the volume by as much as 90 per cent.
The amount of waste we generate is eye-watering:
Singaporeans threw out about 7.7 million tonnes of waste in 2018, enough to fill about 15,000 Olympic-size swimming pools.




On a daily basis, that works out to about 21,083 tonnes, which is the weight of more than 1,400 double-decker buses.




In the last year, Semakau received about 2,088 tonnes of incineration ash and non-incinerable waste daily.
About half of the usable space at the landfill, which began operations in April 1999, is now used up.
At the rate Singaporeans are throwing out trash, Semakau is projected to last for only another 16 years.
The National Environment Agency (NEA), which administers Semakau, declined to answer when TODAY asked what they plan to do when the landfill is completely filled up.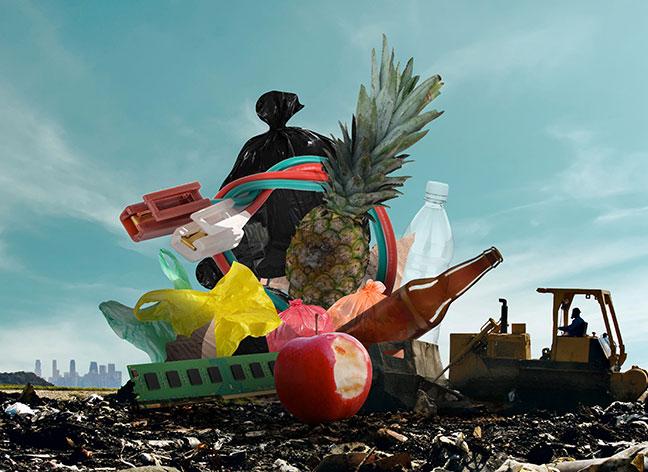 To be sure, Singapore is not the only country in the world that is facing this problem.
The United States, for example, is also running out of landfill space and is set to run out in about 17 years.
For Singapore, the matter is made even more dire due to our island's tiny size. The Ministry of the Environment and Water Resources (MEWR) says that there is simply no room for a second landfill on the mainland.
When asked whether Singapore could potentially create a new landfill offshore, the NEA declined to comment.
Nobody else wants our trash either
Singapore used to export its plastic waste to bigger neighbouring countries such as China, Malaysia, Vietnam and Indonesia.
However, these countries now want to put a stop to the influx of rubbish to their shores.
China, previously the biggest importer of plastic waste, has stopped importing solid waste since 2017.
Other countries, including Thailand, Malaysia and Indonesia, have since followed suit and have introduced regulations on waste imports.
Furthermore, while exporting trash may seemingly solve the problem locally, it creates a new set of problems elsewhere - particularly if the trash is exported to lower income countries with less stringent controls.
According to a September 2018 report from the World Bank, over 90 per cent of waste in low-income countries is "often disposed in unregulated dumps or openly burned…(creating) serious health, safety and environmental consequences."
It doesn't help that we are bad at recycling
Singapore is not lacking in government initiatives or infrastructure to tackle waste, says Mr Tan Yoong Heng, the office leader of Arup Singapore, a consultancy that offers infrastructure-related advice and solutions.
What it does lack are people who care enough about the waste problem to change their daily habits.
"The main challenge lies in inculcating an environmentally-friendly mindset. While Singaporeans may have heard of the 3Rs — reduce, reuse and recycle — these also need to be inculcated into people's daily habits from young," he said.
A general lack of understanding or interest in recycling means that even when Singaporeans make use of those big blue recycling bins situated in their housing estates, they chuck in things that do not belong, such as food waste or containers that are still dirty from food, and end up contaminating the whole bin, he added.
And when the contents of the bin are contaminated, everything ends up at Semakau instead of being recycled.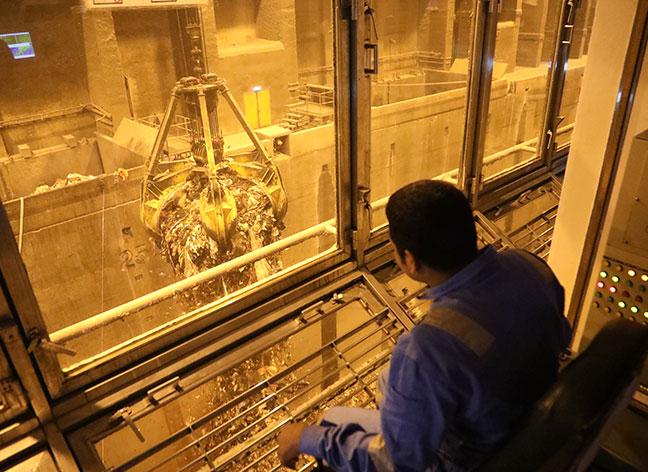 It has previously been reported that 40 per cent of recyclables ultimately get sent to the incinerator anyway, because of such contamination.
So what can be done?
Mr Tan said the first step would be to mount stronger education and awareness campaigns. (For its part, the NEA has provided a comprehensive list of what can and cannot go into the blue recycling bins.)
Mr Tan also suggests offering incentives to motivate waste-reducing behaviour. For example, he said, shops could offer lower costs for products that are made of recyclables, or charge cheaper prices to consumers who bring their own reusable bags or food containers.
Solution 1: reduce the amount of waste that ends up at Semakau
One way to deal with the trash problem is to generate less trash in the first place. And nowhere is trash more heavily generated than at large-scale public events such as concerts or sporting events.
One social enterprise that hopes to strike at the heart of the problem is Green Nudge, which works with the organisers of public events to reduce the amount of waste they generate.
Founder Heng Li Seng said they do this by first forecasting the amount of waste likely to be generated by the event.
"Having a waste forecast helps the event organisers know what would be generated as waste, and allows us to reduce items before they are generated."
For example, he said that if shirts are distributed for these events and individually wrapped in plastic, an option is to request suppliers to provide them in bulk without packaging.
In doing so, Mr Heng said this reduces the overall amount of waste that could be generated, as well as identify any blind spots in the waste management.
The group also collects the waste generated at these events and repurposes what can be saved.
For example, organic items such as banana peels are collected for use as compost, while non-recyclable items such as bottle caps are given to childrens' charities for use as art material.
Green Nudge also collects data from these events to use as "benchmarks" for future events.
"This is how we try to nudge events to go greener," said Mr Heng.
Since the group started last year, they have managed to "green" more than 50 events, including 14 sporting events.
In this time, Green Nudge has collected nearly 2.5 tonnes of banana peels, another 2 tonnes of recyclables and nearly 12,000 plastic bottles that were repurposed as art material.
Meanwhile, some big corporations have also begun to take steps to go green themselves.
DBS Bank has taken steps to reduce waste at its Marina Regatta by not even offering single-use plastic bottles at the event anymore. Instead, visitors and participants had to drink from reusable cups, bottles and containers, which they could refill at water dispensers.
Ms Karen Ngui, the bank's head of group strategic marketing and communications, said that this simple eco-friendly move allowed the bank to save over 47,000 single-use 300ml plastic bottles in the past two years.
"All of us at DBS are always looking at ways to create value for the long term – socially, environmentally and economically," said Ms Ngui, who added that bank is currently reviewing and developing plans to further reduce waste at next year's regatta.
"We recognise that it takes a collective effort to become a more socially conscious society and truly effect positive change," she said. "The good news is, a little goes a long way to ensuring that we can leave behind a better world for future generations."
In recognition of the bank's efforts to make their event "greener", the Singapore Environment Council awarded this year's regatta with the Eco Event Certification.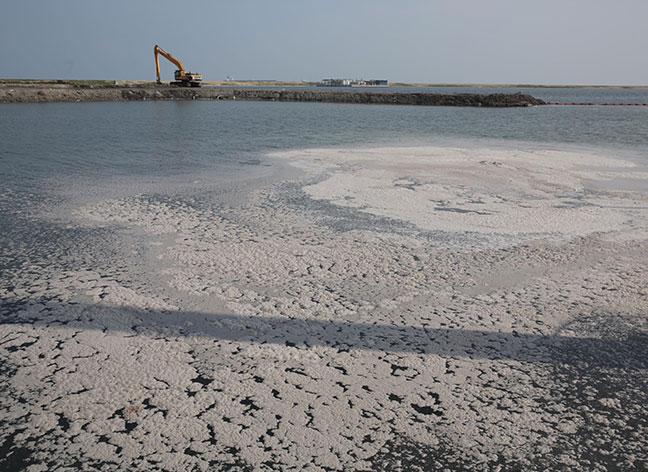 Solution 2: reusing Semakau's ash
With time running out, NEA is starting to look at how Semakau's lifespan can be prolonged.
It put out a tender last year, seeking solutions from companies that could take the bottom ash from Semakau, divert it from the landfill and find ways to make it safe for use in other purposes.
One company that answered that call is Inashcho, a waste management firm from the Netherlands that specializes in metal recovery from incineration bottom ash.
Once recovered, the metals can be sold and "reincarnated as a new item", said its international business development manager Rogier van de Weijer.
The company is also exploring ways to repurpose sludge from wastewater.
Singapore-based environmental solutions company Zerowaste Asia also responded to the NEA's tender.
The company has developed its own technology that can wash away the pollutants from bottom ash so that it can be safely used as road construction aggregates to replace stone and sand.
This is particularly useful for a country that lacks natural resources such as sand, says the firm's research and development manager, Mr Heng Kim Soon.
"As two-thirds of Singapore's land belong to the water catchment areas, extra care must be taken to prevent any secondary pollution from the bottom ash to the environment," he added.
The treated bottom ash could also be used to make tiles for pavements, building facades or even in land reclamation, he said.
"With this treatment…we can deviate some of the bottom ash that goes into the landfill, and thus prolong the lifespan of Semakau."
This Trash Talk series is produced in partnership with TODAY.