As Cafebond.com focuses on innovating and growing its business, DBS and Xero help the SME do so by taking away the tedium of accounting
Have you ever woken up and wished you could enjoy a perfectly roasted Colombian espresso? Or craved the taste of that smooth latte you had in Paris? Local start-up Cafebond.com wants to bring the taste of these coffees into your home, at a fraction of the cost of buying a cuppa from a barista.
Launched in June 2016, Cafebond.com is an eCommerce marketplace that offers freshly roasted ethically-sourced, specialty coffee beans from popular cafes and roasteries overseas. After customers make the purchase online, the coffee beans are roasted directly by Cafebond.com's merchants, and delivered to the customer within a week.
Coffee culture is booming in Singapore, so keeping fresh and innovating is essential to staying competitive in this fast-growing market place. Co-founder Keyis Ng says the business, which currently offers coffee beans from cafes in Melbourne and Kuala Lumpur, is set to offer beans from cafes in Taipei and Tokyo by the end of September.
To cater to different customer wants, Cafebond.com is also launching its own coffee subscription program, Cafebond Basic, "a no-frills freshly roasted coffee bean subscription programme at a super affordable price point", says Ng.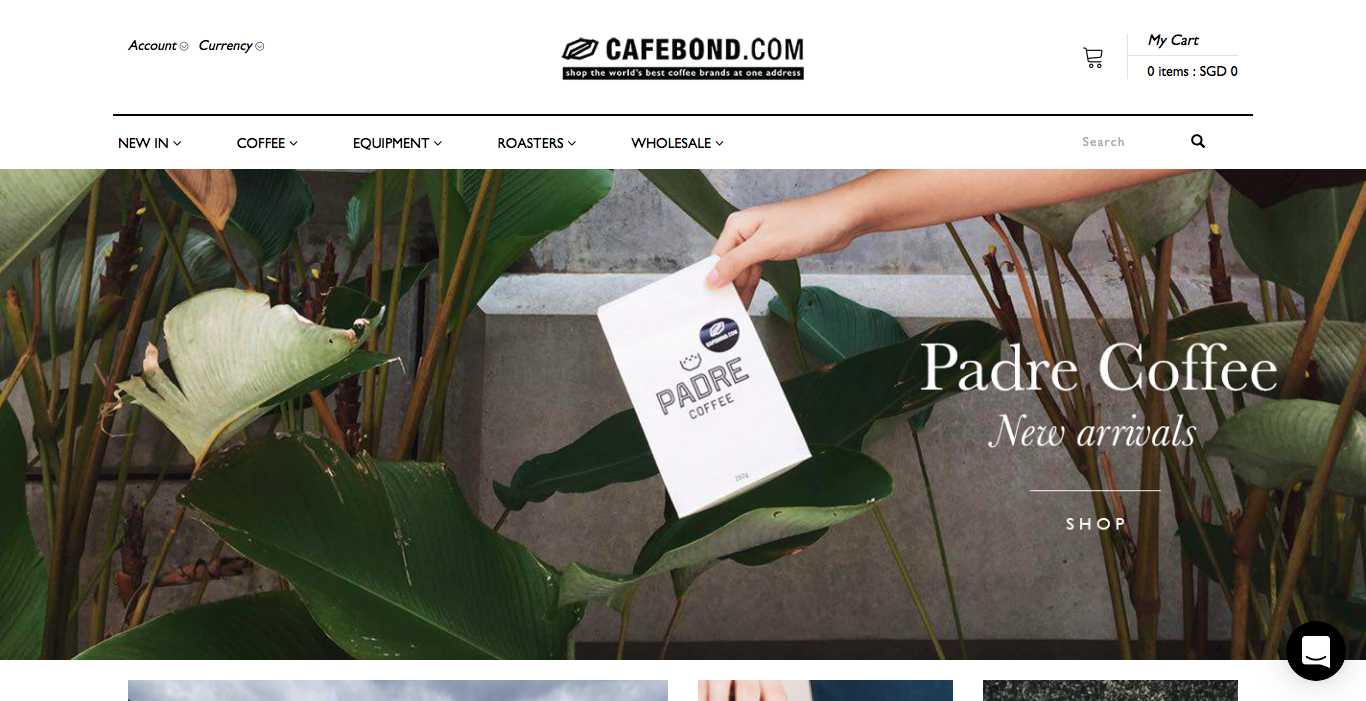 One challenge, he says, is getting more Singaporeans to drink and appreciate specialty coffee, as well as buy coffee beans online.
"We are lucky to have a group of customers who became our ambassadors, introducing the great coffee on our platforms to their friends and family," he says. "And because of these challenges it also helped us understand the market better so we can develop better services to serve different kinds of consumer segments."
Watch Cafebond.com | Xero 2:10
Taking the plunge
The idea for Cafebond.com was birthed during a holiday to Melbourne that Ng and his longtime friend Eugene Chen took in 2015.
Prior to that, Ng had been managing his own marketing agency, working with exciting global accounts and firms like Lazada and Google. But there came a turning point. "I was sitting in a difficult meeting and thought – do I really want to be here in another 5, 10 – even 20 years?"
Ng ended up selling his portion of the business and took some time out.
"My longtime friend and now business partner Eugene found some cheap flights to Melbourne – and at the time I definitely needed a break," says Ng. 'I've always been a coffee lover, so Melbourne was an ideal escape!'
During their trip, the pair came up with the idea for Cafebond.com. "At this time the government was really hot on supporting start-ups and offering grants – we were also really lucky that leading local bank DBS was running an accelerator program for entrepreneurs," says Ng.