Hawker Ng Kok Hua, who sells ngoh hiang the old-school way, sees cashless payments as way forward
Ng Kok Hua sells a cuisine not many hawkers are willing to sink their teeth into. He makes traditional Hokkien-style fritters (also known as ngoh hiang) from a recipe passed down by his father, who helmed the business for 30 years until the younger Ng took over more than 40 years ago at the age of 16.
With food that is handmade every morning and a time-honoured recipe, it's no wonder the family's stall, China Street Fritters at Maxwell Food Centre, was awarded the Heritage Hawker Stall award in 2015 by the City Hawker Food Hunt.
But despite his old school leanings, Ng is one of 30 hawkers at the food centre who has decided to go cashless with the new QR code payment function introduced in DBS' mobile wallet DBS PayLah!.
Hawker Ng Kok Hua, who sells ngoh hiang the old-school way, sees cashless payments as the way forward. 1:32
Customers simply scan the QR code displayed at the merchant location using their PayLah! application, type in the amount owed and send it to their account. Merchants such as Mr Ng will then receive a payment notification almost immediately.
"Even though I'm at this age already, I understand that this is a new trend. It doesn't mean (just because) I sell traditional food, I can only do the traditional form of cash transaction. If we don't follow (this trend), we will lose out to everybody," says the 60-year-old.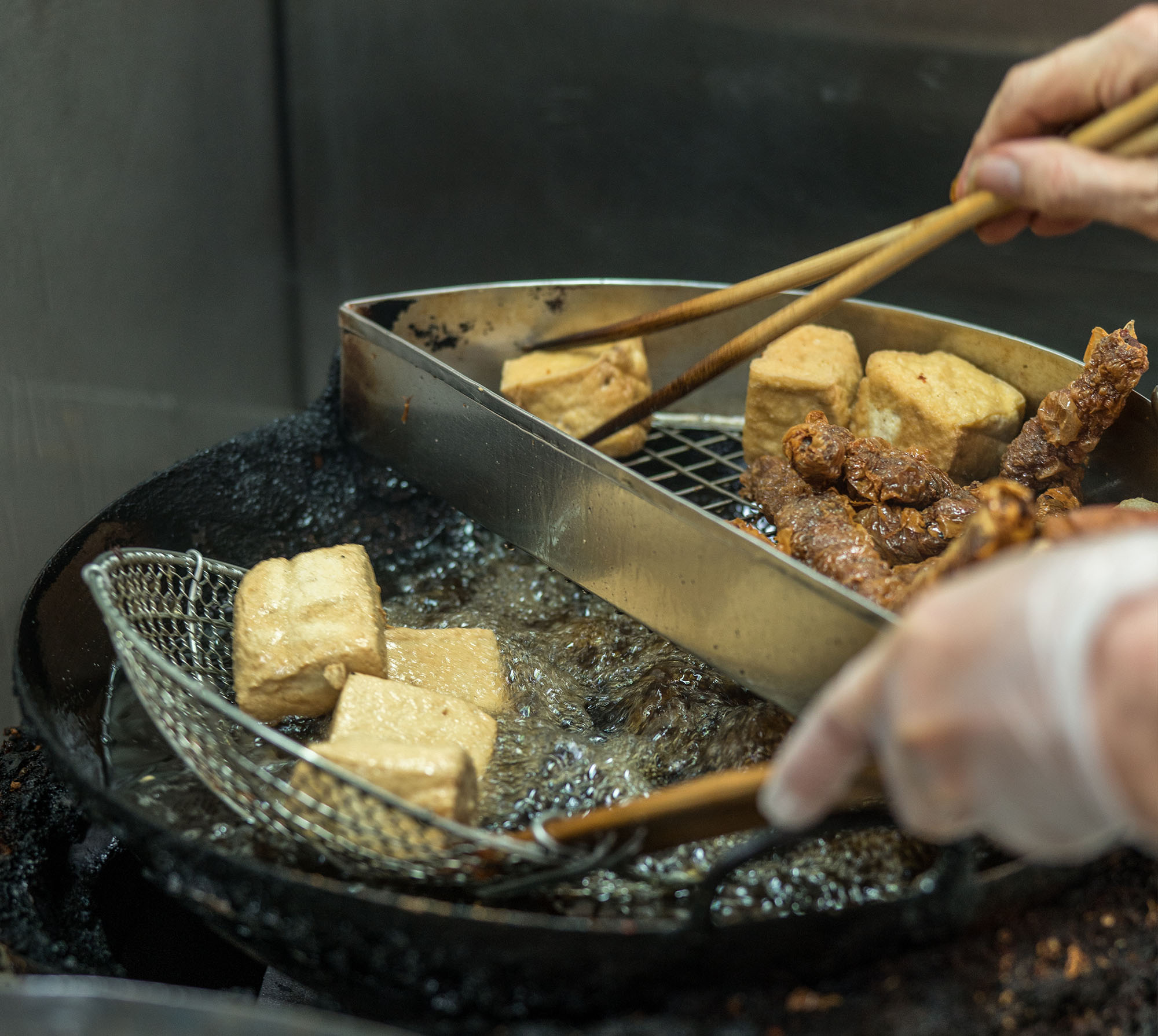 The cash conundrum
While cash is typically seen as king, it can pose quite a few difficulties for hawkers like him, explains Ng.
Sometimes customers pay with a big note at the start of business and Ng would not have enough change. He then has to approach other hawkers for smaller notes. "They are also very busy doing their business and might not have time to change for you! So it can be quite inconvenient."
Collecting money and returning change from table to table also wastes valuable time. "And at the end of the day, you have to go and bank in all your cash. This will definitely help save a lot of time," he adds.
DBS launched PayLah!'s QR code feature in April 2017 to encourage small cash-based merchants, such as those at Maxwell Food Centre, to adopt the QR code option as a payment method.
As of July 2017, 3,000 QR code transactions have been processed through PayLah!. The bank aims to have more than 60,000 points accepting QR code payments by the end of 2017.