People make the team. While investing the time to find the right people for each role is key, supporting the growth of those who have joined is just as critical.
Peeps behind
the pixels
We are not brilliant jerks and moody superstars. We are get s*** done people. We are a team that perseveres, commits to long-term goals and delivers real business value.

Past performance is not an indicator of future results. That's why the homosapiens behind our screens are always on their feet. But feet aren't always fun to photograph, so here are some pictures of their faces or alter egos.
When slack is on snooze, we tinker with ideas and concepts of what could be. What could be if there were no constraints, if we were faster smaller, rounder, more diamond shaped, if money grew on trees. If if if...

But, the really good ideas, we try to make those real. And if it really, truly is a really good idea, no ifs, no buts, no coconuts can stand in the way.
Many happy hours
— pun intended
We put a lot of effort into hiring. So we end up with nice people we like to be around. Many of us are friends after hours (and during happy hours).

We also do more organised kind of fun. Creative days once a month:
a ceramics workshop, tea blending, theater-going, tai chi, to name a few.

And an offsite trip somewhere nice and abroad once a year (well - admittedly not for now, but hopefully soon).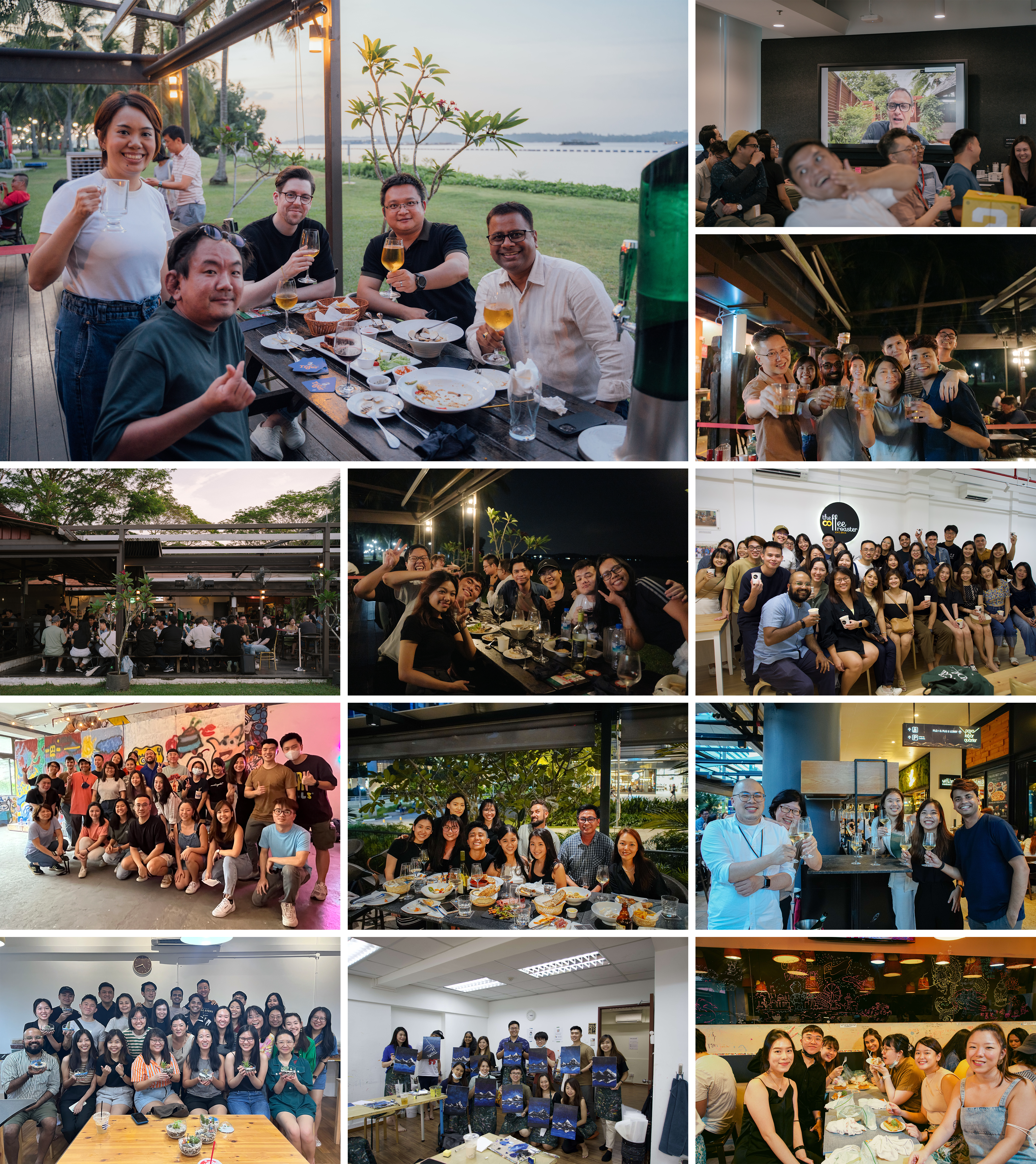 It's 6pm — go home
It's 6pm! Go home. You have a life outside of work — friends, family, a pet? When we do stay late, it's because we choose to. Because we're all adults and know how to manage our own time.

Plus, no one can be productive and creative 12 hours a day, every day. So go home.
Now that you've met us...
Take a look at the open roles to find out more about what it would be like to spend 40-ish hours per week together with us.