DBS names new head of Indonesia franchise
Singapore, Indonesia, Regional
.

01 Aug 2022
Lim Chu Chong, a career DBS banker, will take over as President Director of DBS Indonesia in August, subject to regulatory approval
Singapore, Indonesia, Regional, 01 Aug 2022 - DBS announced today that it will be appointing Lim Chu Chong, currently Chief Operating Officer of Institutional Banking Group (IBG), as President Director of PT Bank DBS Indonesia (DBS Indonesia) in August, succeeding Paulus Sutisna, subject to regulatory approval. In this new role, Lim will be part of DBS' Group Management Committee.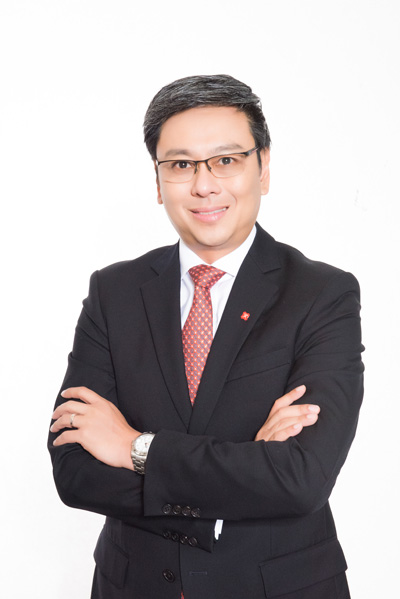 Lim Chu Chong
Since being appointed President Director of DBS Indonesia in 2015, Sutisna has expanded the Indonesia franchise and transformed it into a leading digital banking player. In particular, he oversaw the successful integration of ANZ Indonesia's consumer and wealth business with DBS in 2018, and the launch of digibank Indonesia in 2017. In recent years, DBS Indonesia has won multiple awards and accolades, including being named No. 1 in Forbes' "World's Best Banks" ranking for Indonesia in 2021.
Lim, a career DBS banker, has over 25 years of experience in institutional, SME and consumer banking. He is no stranger to Indonesia, having previously been Commissioner of DBS Indonesia. In his current role as DBS IBG COO, he has led key business transformations. These include establishing a new Customer Experience Office to enhance customer engagement, as well as setting up an Employee Experience Office to improve employee experience and drive productivity. As a current Board member of DBS Foundation, he also promotes the development of entrepreneurship and social enterprises. Between 2016 and 2019, he was Head of DBS IBG China. Prior to that, he was Regional Head of SME Banking.
Said DBS CEO Piyush Gupta, "Indonesia is a key market for DBS, and under Paulus' leadership, our business has not only grown but become more diversified, with good balance across the consumer/ wealth and institutional banking segments. In recent years, he has also brought our strong digital capabilities to bear in the market, enabling us to deliver seamless banking to clients. As a career DBS banker with deep business and market experience, I am confident that Chu Chong will build on our strengths in Indonesia and take the business to the next level."
Sutisna will be appointed as Non-Independent Commissioner of DBS Indonesia in due course.
[END]
About DBS
DBS is a leading financial services group in Asia with a presence in 18 markets. Headquartered and listed in Singapore, DBS is in the three key Asian axes of growth: Greater China, Southeast Asia and South Asia. The bank's "AA-" and "Aa1" credit ratings are among the highest in the world.
Recognised for its global leadership, DBS has been named "
World's Best Bank
" by Euromoney, "
Global Bank of the Year
" by The Banker and "
Best Bank in the World
" by Global Finance. The bank is at the forefront of leveraging digital technology to shape the future of banking, having been named "
World's Best Digital Bank
" by Euromoney and the world's "
Most Innovative in Digital Banking
" by The Banker. In addition, DBS has been accorded the "
Safest Bank in Asia
" award by Global Finance for 13 consecutive years from 2009 to 2021.
DBS provides a full range of services in consumer, SME and corporate banking. As a bank born and bred in Asia, DBS understands the intricacies of doing business in the region's most dynamic markets. DBS is committed to building lasting relationships with customers, as it banks the Asian way. Through the DBS Foundation, the bank creates impact beyond banking by supporting social enterprises: businesses with a double bottom-line of profit and social and/or environmental impact. DBS Foundation also gives back to society in various ways, including equipping communities with future-ready skills and building food resilience.
With its extensive network of operations in Asia and emphasis on engaging and empowering its staff, DBS presents exciting career opportunities. For more information, please visit 
www.dbs.com
.