How sustainable companies are moving ahead
BY DBS, 25 MAY 2023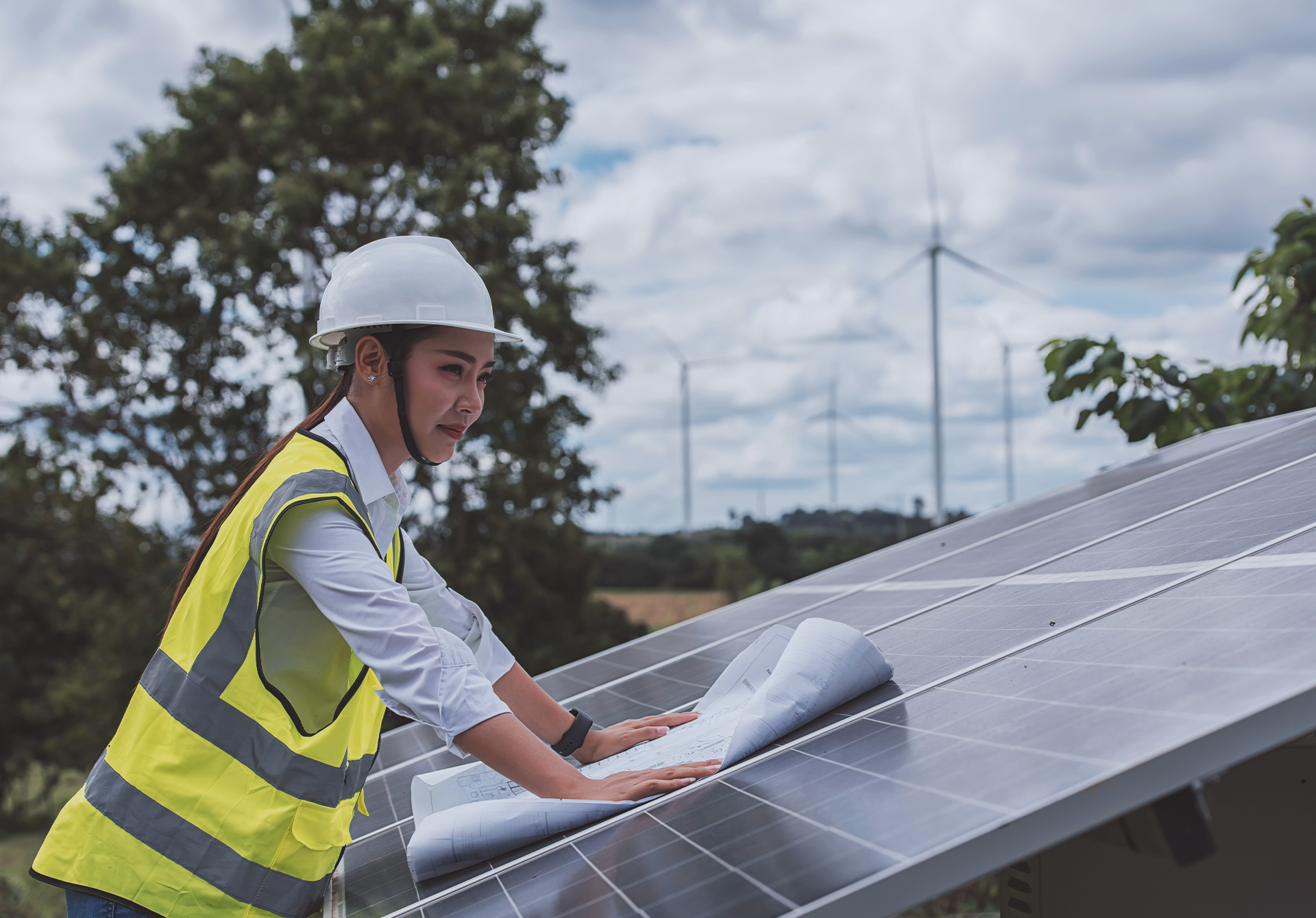 Sustainability is no longer just a buzzword for businesses, it has become a strategy for companies to gain a competitive advantage and stay ahead.
Across Asia, communities have been feeling the heat of climate change. Soaring temperatures, rising sea levels, and flash floods are among the climate threats affecting the region. If left unchecked, a report by McKinsey Global Institute predicts that the Asian economy may lose about USD 4.7 trillion of GDP annually by 2050.
But our future is not all gloomy. As Asia's infrastructure is still developing, it has the largest opportunity to manage and mitigate the effects of climate change, according to the McKinsey Global Institute study.
Business of sustainability
What is a sustainable company?
Three words – triple bottom line.
Most companies are driven by profit as a measure of growth. A sustainable business, on the other hand, measures a triple bottom line – profit, people, and planet – as its performance success. In other words, sustainable companies formulate business strategies that create positive environmental and social impact for their stakeholders.
In Asia, demands and pressures from investors and customers have nudged more companies to embed Environmental, Social and Governance (ESG) into their business strategies.
Surveys conducted by DBS and Bain & Company found that:
83% of companies in Asia that view ESG as a high priority were prepared to allocate about 20% of their budget within the next three years towards ESG projects
75% of employees surveyed expect their companies to follow sustainable practices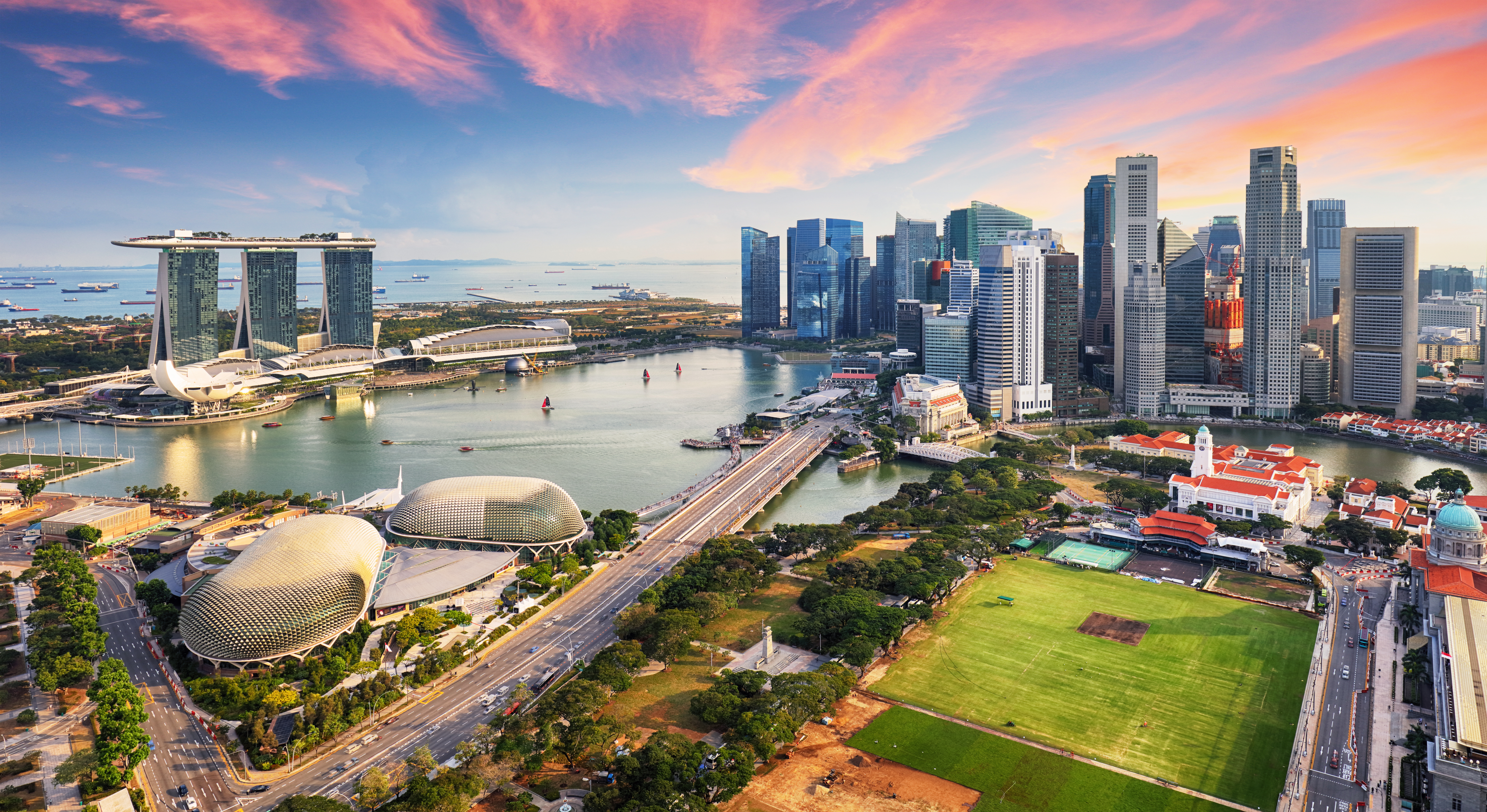 Advantages and challenges in the business of sustainability
While adopting sustainable practices may require initial investments, companies will find that sustainability has proven to be an effective risk management tool in:
1. Safeguarding a brand's image
Especially in the age of social media, businesses that negatively impact the environment and society can go viral and may be subject to customer boycotts. This, in turn, can hurt a company's competitiveness and financial performance
2. Attracting new and current investors
Studies have found that sustainable assets or portfolios have demonstrated lower risks, making them attractive investment offerings for investors. 
Reports by Bank of America Merrill Lynch and Bloomberg found that:
Stocks with strong ESG scores outperformed the broader S&P 500 Index by up to 3 percentage points every year between 2014 and 2019.
MSCI's EM Asia ESG leaders show lower standard deviation (a measure of risk) while delivering higher average returns compared to the broader MSCI EM Asia index.
3. Developing innovative, sustainable products
Four out of five environmentally and socially conscious customers surveyed by Bain & Company said they will actively recommend sustainable products they enjoy or vice-versa.
One innovation at DBS is LiveBetter, a one-stop digital platform that offers customers the ability to track their carbon footprint through their credit/debit card spend. The app also enables customers to take proactive steps to make sustainable switches such as purchasing carbon credits, opting for green renovation loans, and accessing ESG investments, among other features.
Putting a digital spin to a tradition practiced for generations, DBS also introduced the QR gift card as a sustainable alternative to money packets used during festivities. The QR gift card supports Singapore's goal in reducing the carbon footprint of printing excessive new notes.
The world's top sustainable companies
Proving that sustainability can be profitable, the 2023 Corporate Knights Global 100 survey notes that "businesses that take sustainability seriously are flourishing financially". Its top 100 companies are recognised for their ability to generate about 50% of their total revenue in sustainable revenue.
Among the top 100 sustainable companies cited in the survey, 22% are in Asia-Pacific. The top three Asia-Pacific companies in the list are clean energy firms from Taiwan and China, Taiwan High Speed Rail Corp and Xinyi Solar Holdings Ltd, as well as Singaporean real estate development company, City Developments Ltd.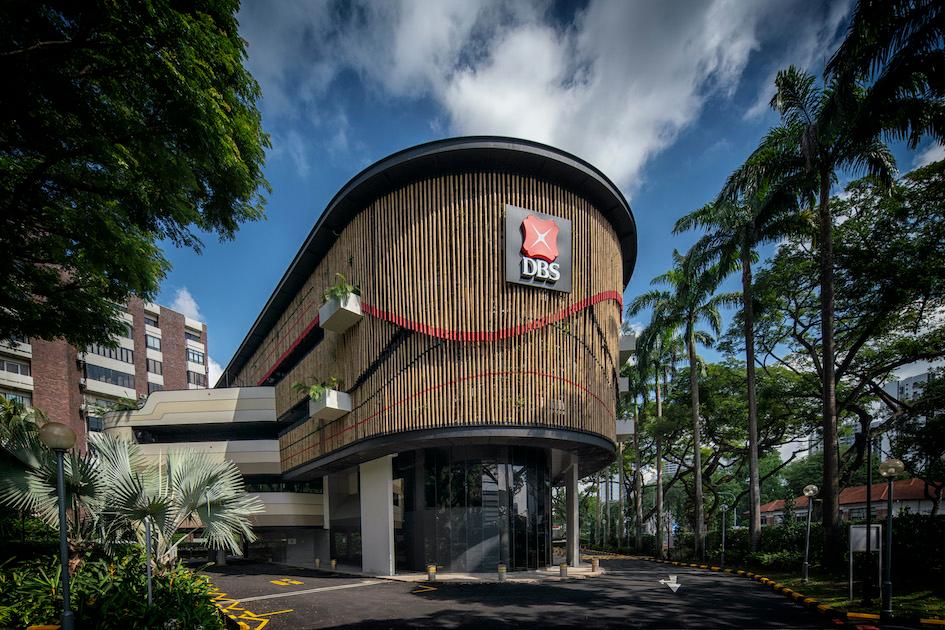 What DBS is doing for sustainability
DBS topped the list as one of Singapore's most valuable brands for the 11th consecutive year, according to the 2023 Brand Finance's Sustainability Perceptions Index.
The survey estimates that the bank's commitment to digital innovation and sustainability has increased its brand value up to 21% to USD 10.5 billion, overtaking industry competitors such as United Overseas Bank and OCBC Bank.
To reinforce our commitment to net zero by 2050, DBS became the first bank in Singapore to sign the Net-Zero Banking Alliance. The bank has embedded social and environmental considerations into the business via three pillars: (i) responsible banking, (ii) responsible business practices, and (iii) impact beyond banking.
The bank's sustainable practices include transforming business operations to be more energy-effective and empowering employees to adopt a zero-food waste lifestyle.
In 2022, DBS Newton Green, one of the bank's oldest office buildings had a green makeover. The 30-year-old building was consuming about 845,000kWH annually before it was retrofitted with low energy consumption technologies. And is now one of the first net zero buildings in the city.
Some of the new features include installing solar panels to power the building, paving the driveway with sustainable 'NEWBitumen' made from recycled plastic waste and reprocessed asphalt waste, and converting previously air-conditioned spaces into naturally ventilated areas.
At the heart of Marina Bay Financial Centre, DBS also opened the Better World Cafe, for employees to experience sustainable eating first-hand. The cafe practices sustainable procurement practices such as sourcing for ingredients from local farms and suppliers and partnering with social enterprise Bettr Barista to offer beverages made from responsibly sourced coffee beans.
To reduce food waste, the cafe has curated a menu that maximises the use of ingredients across dishes and installed food composting stations to engage employees on the impact of their eating habits. The cafe also hires disadvantaged individuals from The Social Kitchen and special-needs students studying at ASPN as part of DBS' social responsibility to create a better world for all.
Building businesses while preserving the world
DBS believes in mobilising capital to mitigate the worst consequences of climate change. As of March 2023, DBS grew our sustainable finance portfolio to SGD 61 billion, providing loans, bonds, and trade financing to accelerate companies' transition into sustainable business models.
Case Study: Driving Renewable Energy in Asia
DBS supported one of India's largest sugar and green energy producers, Shree Renuka Sugars Limited, to double India's ethanol distillation capacity and blend 20% of ethanol in petrol by 2025. 
The bank financed two of the largest floating solar projects in Asia, a 180MW project in Taiwan and a 60MW project in Singapore.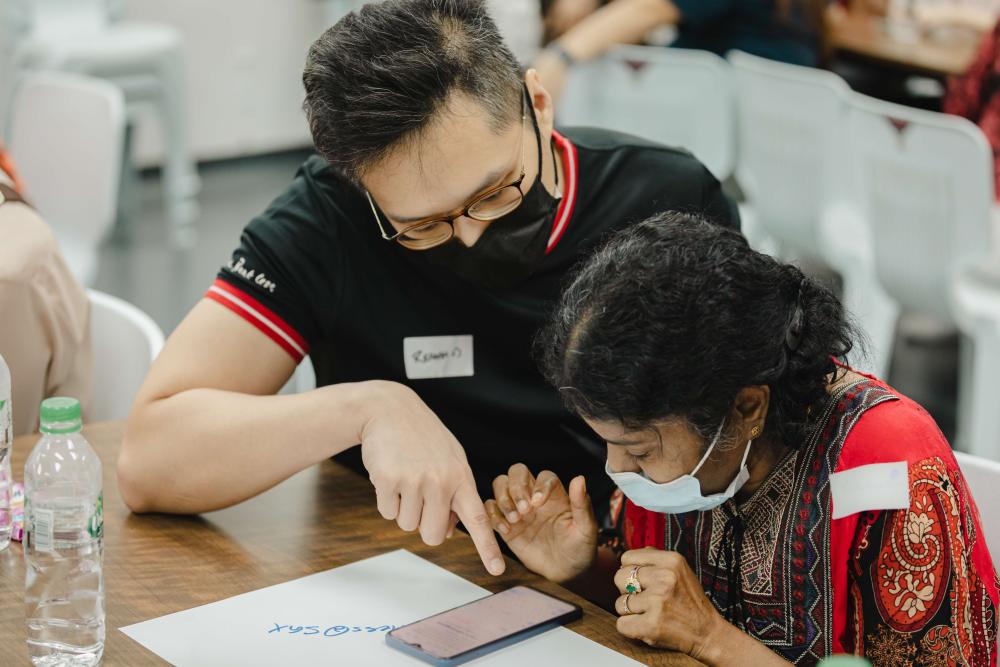 DBS employee, Reagan Foo, guides a beneficiary on using government e-services and digital payment apps such as DBS PayLah! as part of the Let's Go Digital event.
As part of DBS' commitment to championing social entrepreneurship in Asia, the bank launched DBS Foundation in 2014. The Foundation provides multi-pronged support to businesses for good and local communities including skills-training, capacity-building and financial support to scale their impact in Asia.
The bank also has an active volunteerism programme to empower employees to uplift communities by sharing their valuable skillsets and time. Each employee is given two leave days to engage in various programmes including nurturing future-ready skills in the elderly, people with disabilities, and low-income communities.