For many of us, our relationship with food has probably changed quite a bit during this pandemic. Perhaps you have picked up cooking as you stay home to stay safe. With little experience with preparing your own meals, the inexperienced cooks among us might have ended up overbuying, overestimating the amount needed to prepare a dish or preparing more food than can be finished.
All of these lead to avoidable food wastage. A 2019 study by the Singapore Environment Council found that at the consumer stage, more than 26,000 tonnes of unconsumed food is thrown away from households annually due to improper storage, purchasing patterns and food handling habits. This would amount to about $258 per household per year from unconsumed food, or about $342 million for all households in Singapore annually, according to the study.
Taking small steps as a consumer can be significant in achieving the larger goal of lowering those numbers and bringing food waste to a minimum.
To get started, support these communities and glean some practical tips from these individuals who have been actively reducing food waste at home.
3 ways food waste occurs at home
1. Overpreparing for meals
Solution: adopt a 'small plates' concept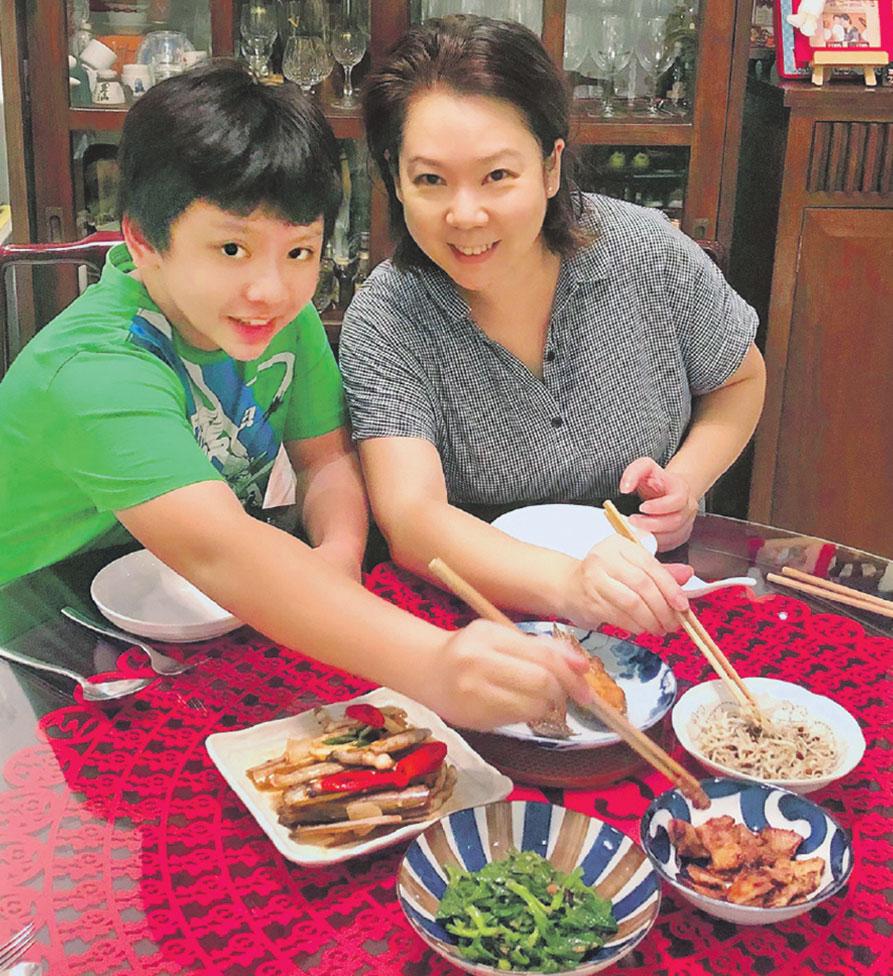 "As a relatively larger household of seven, we often end up preparing too much food when trying to cater to everyone's tastes. We decided to try preparing multiple smaller, tapas-style side dishes instead of the usual larger portions, which worked for our family. Besides reducing our food waste with no leftovers, each family member gets to enjoy his or her favourite dishes and the wider variety."
Solution: Grow edibles with food scraps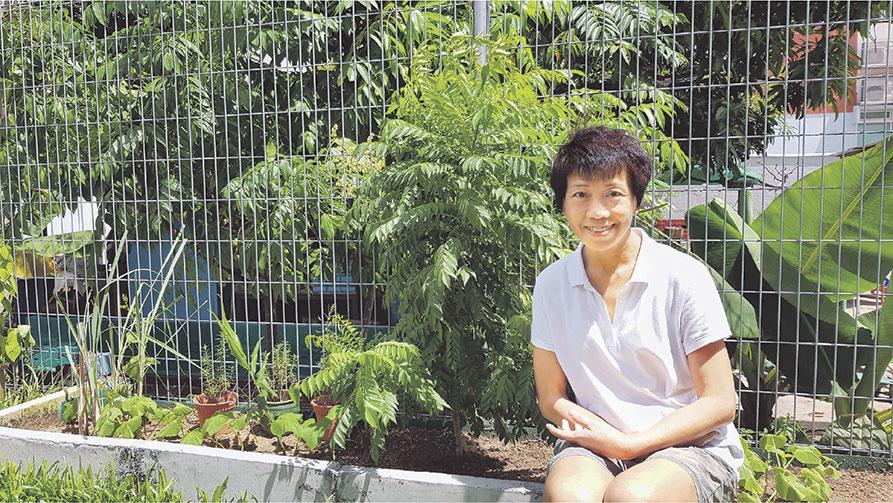 "Since I started growing my own edibles such as pandan, lemongrass, rosemary, ginger and sweet potato two years ago, I am now more conscious about what I throw into the bin. I try to think of ways of reusing food scraps for another purpose. For example, I would save seeds from fruits I consume to try growing new plants, and use fruit peels as fertilisers for my plants."
Solution: Turn leftovers into compost
In Indonesia, it was reported that 60 per cent of its waste is organic and mostly food waste. 69 per cent of its waste goes to the landfill without proper processing, which overloads the area. To encourage composting to reduce the amount of food waste, Waste4Change sells composting tools and supplies that enable households to repurpose leftovers and other food waste and turn them into compost to be used as fertilisers for plants. The compost kit comes with a compost bag (right), a starter pack and a tutorial with instructions.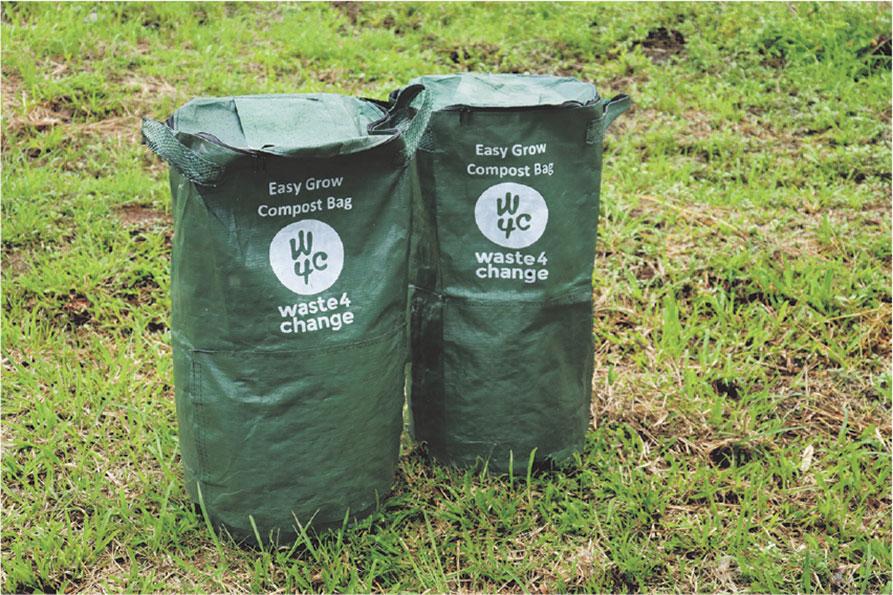 "By using the tools, families can harvest organic compost to be used for their garden, which is a much better way to manage food waste. Besides reducing the amount of waste sent to landfills, they are also generating valuable materials to be used on their own," says Ms Hana Nur Auliana, 27, head of communication and engagement at Waste4Change, a social enterprise in Indonesia supported by DBS Foundation.
2. Buying too much food
Solution: Practise responsible consumption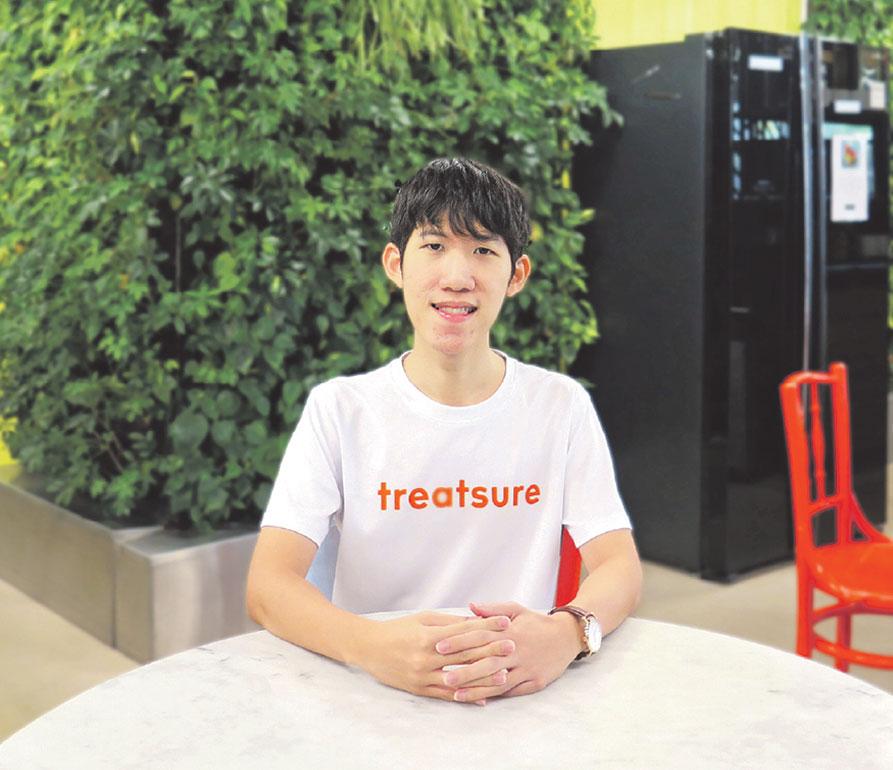 The treatsure mobile app was launched in Sept 2017 with a goal to reduce food wasted by food businesses by connecting consumers to merchants with surplus groceries and food. It includes grocery suppliers, where surplus produce and packaged food are delivered to users, and hotels, where a one-size takeaway box can be purchased and filled with surplus buffet food for a fixed price.
"This enables customers to purchase exact portions and encourages responsible consumption," says Mr Wong.
"Some of our partners shared that we have helped save at least 30 per cent of food that would otherwise have gone to waste. We estimate that treatsure has helped save at least 20,000 portions of food since we launched."
Solution: Donate to a food bank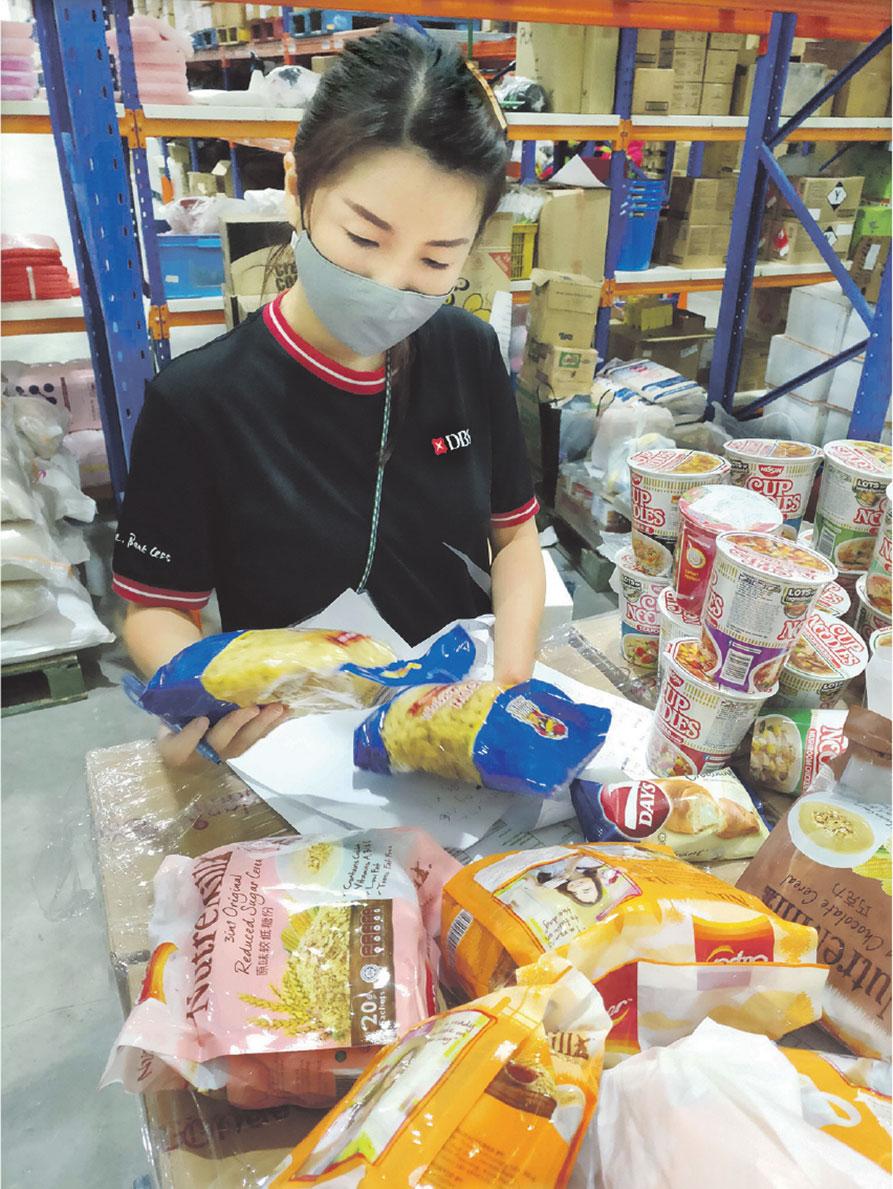 During the circuit breaker period that ended on June 1, The Food Bank Singapore received approximately 550,000kg of food donations, which were distributed to 120 beneficiary centres serving beneficiaries from migrant worker dormitories, nursing homes, halfway houses and other social service agencies in Singapore, shared co-founder Nichol Ng, 42.
And while food charities such as The Food Bank Singapore do their best to ensure these donations are properly managed and allocated to those in need, it is important that donors know the guidelines.
"When donating perishables such as frozen items or fresh produce, ensure it is transported in proper conditions to avoid spoilage, especially in our hot and humid weather. Donated foods should also ideally have four to eight weeks of shelf life to provide ample time for redistribution," says Ms Ng.
Did you know: The latest episode of SPARKS "A Call to Action" shines a spotlight on the issue of access to food.
A virtual food banking app is on its way
DBS Bank has partnered The Food Bank Singapore to develop a virtual food banking app to streamline the food donation process on a single platform, better address food gaps for the vulnerable and avoid duplication. Corporate donors will be able to share the type and quantity of food on the app, which can be viewed by food support organisations in real-time. It is expected to be launched in the fourth quarter of 2020.
3. Underutilising your ingredients
Solution: Use everything, waste nothing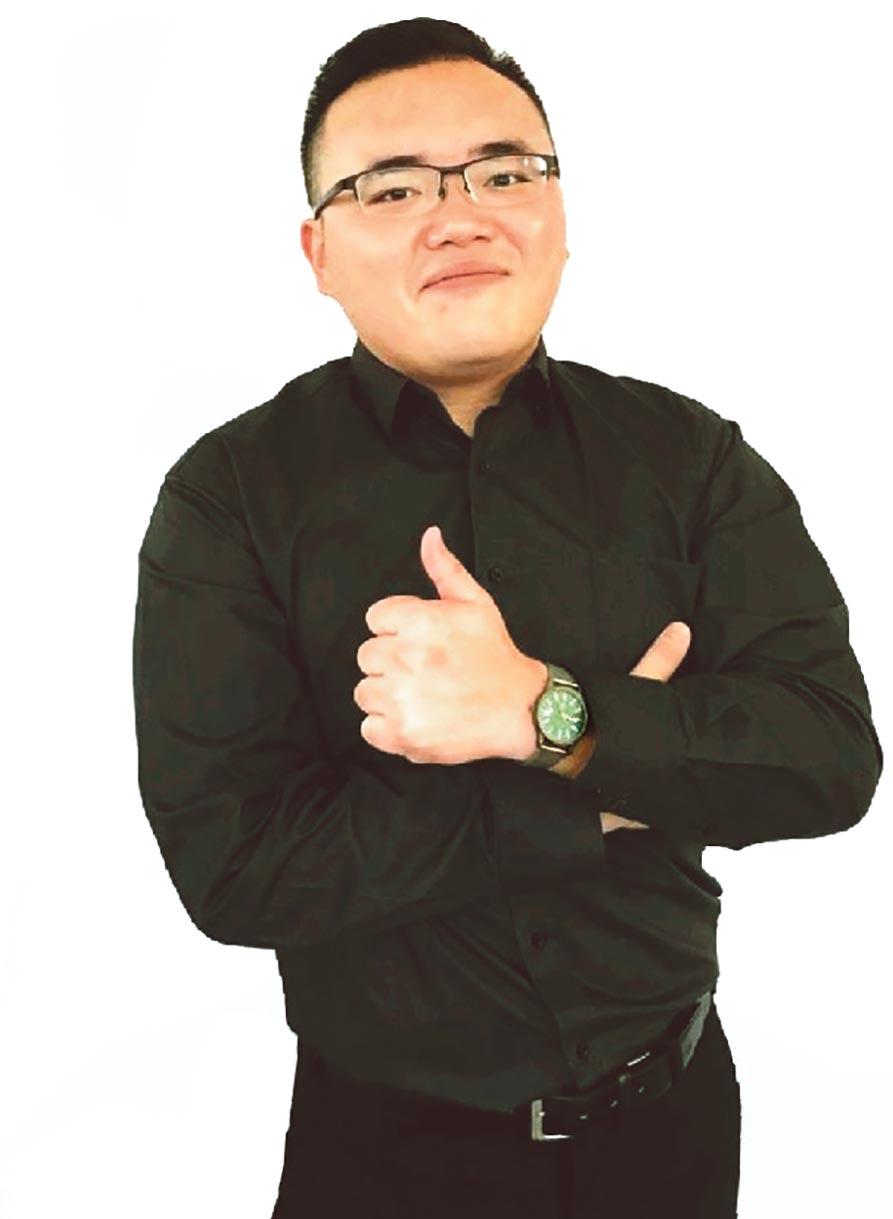 "We often discard parts of produce that are less aesthetically pleasing or carry little flavour. But they sometimes have a textural component that can be exploited. Instead of throwing the stalks of broccoli and cauliflower, dice them up thinly and add them to fried rice for a crunchy bite. Many parts of animals are also often usable or edible. Buy a full chicken instead of individual chicken parts, and use the carcass to make chicken stock."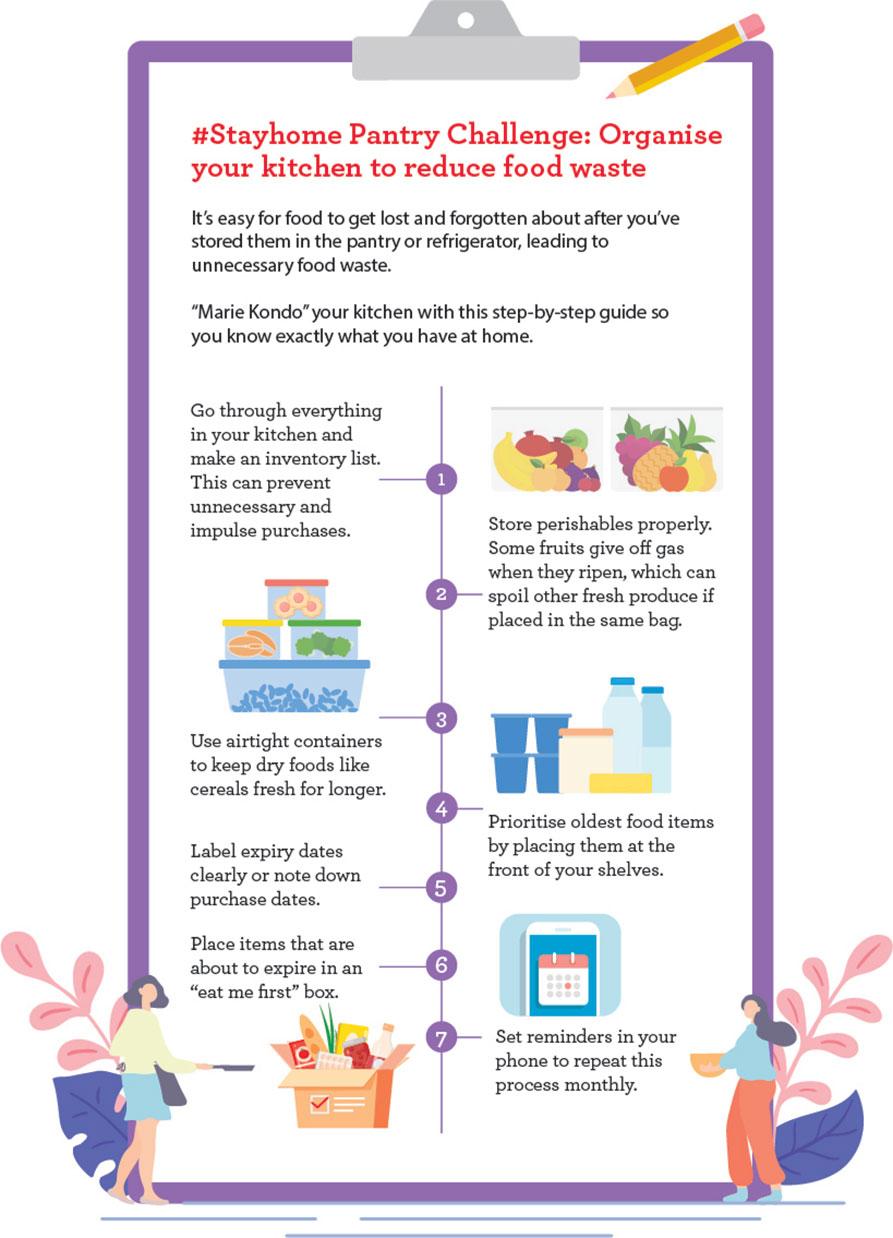 This article is produced in partnership with ST Life
Join us for tips to make your daily life more convenient, especially in ways that contribute to a more sustainable future!