Good hosts always order more than enough. Agree?
BY DBS, 20 JAN 2022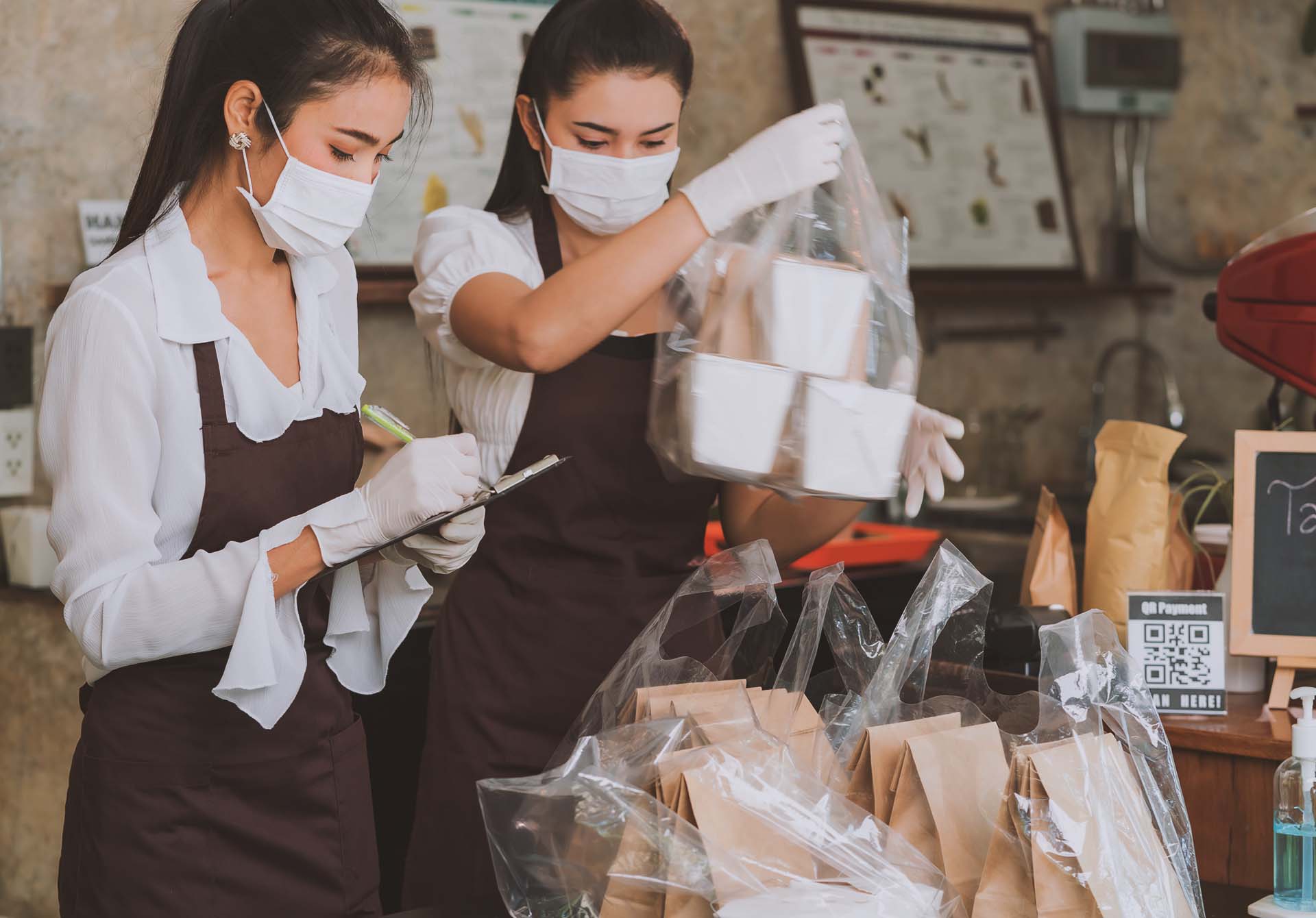 An experiment was carried out to see if this "norm" is still welcomed by guests
If you've ever found yourself tasked to order for guests and felt the pressure to overdo it, you are not alone.
The pressure of being the designated "order giver" for others, might stir a need to provide an abundance of food, a great variety of choice, and ensure everyone is too full to leave the table by the end of the meal.
A social experiment recently conducted asked exactly that – Do we order more than enough for guests in our bid to be a good host? And other than a lighter wallet after ordering everything on the menu, what are the consequences?
A different kind of food fight
Host Joakim Gomez invited three pairs of diners into Open Farm Community (OFC), a restaurant in Dempsey known for their delectable sharing plates and sustainable farm-to-table approach.
Each table had one person tasked to order for their table of two.
At the only table with two ladies, Ulrica kept her order modest at just four dishes for her guest Andrea and herself.
Despite the conservative order though, potatoes and cauliflower leftovers remained, with the ladies looking exhausted after the meal.
Andrea even shook her head with a terrified look when Joakim asked if they were just taking a break, "I think we can't finish it. It's just too much."
At Adriel and Jamie's table, Adriel ordered six dishes off the menu. They seemed to be doing well cleaning their plates, and when Joakim asked if they would like to order more Adriel gamely added a second round of scallops and an extra plate of snapper.
This extra order though, got a questionable glance from his guest Jamie, perhaps because she was predicting the food waste they might be left with. True enough, a hefty chunk of meat was left over at the end of the meal. It even seemed untouched on the sharing plate.
When prompted, Adriel said "I can eat more but just don't want to overeat."
Roland from the last pair of diners went to town with the menu, ordering eight dishes from the get-go.
By the end, with several dishes still on the table, he confessed that "This is really over ordered", and that he'd have to "engage my third stomach" to clean the plates.
At that point, his guest Mabel laughed incredulously "You're kidding! No way! Not for me."
While some hosts read the cues from their guests better than others, it was clear that perceived food portions were not one size fits all, and perhaps checking in with their guests and their appetites might have been less wasteful.
An environmental decision
The experiment led all diners to believe they were just being treated to a delicious, free meal. But when host Joakim asked each table whether they understood the environmental impact of overordering, there were awkward silences all around.
Andrea giggled sheepishly "I think in order to save the environment we should just order a bit less?"
Mabel soberly acknowledged, "Sustainability is a hot topic right now, and I think we are actually a bit slow in picking it up. But it's good we are not too late still."
Indeed, the social experiment looked at how our usual ordering habits might not be too sustainable and got the diners thinking about the environmental impact of their food choices.
After all, food waste also translates to a waste of the resources it took to produce, transport and distribute the food. In fact, up to 8-10% of global greenhouse gas emissions comes from food waste and loss.
Behind the scenes of sustainable eating
Executive Chef at OFC, Oliver Truesdale-Jutras, shared, "There is a certain cultural element to the idea of abundance being very important, particularly in Asia, and having almost too much food on the table is a sign of prosperity."
He continued to share how OFC, an SME banking partner with DBS since 2016, tries to balance the dining experience for the customer while considering the earth.
"If you want to order a lot of things, we'll place the order for a couple of items first. Once you finish those, check in on how hungry you are, and place your order for a couple more items. It also makes the dining experience a lot more comfortable".
The chef also shared how the restaurant mitigates waste before it gets to the customers, by paying attention to its supply chains, and sourcing its vegetables regionally.

In fact, if you've ever been to OFC, you'll notice a big edible garden right next to the restaurant, where 60% of the restaurant's vegetables comes from!
This not only supports Singapore's "30 by 30" vision to produce 30% of Singapore's nutritional needs locally and sustainably by 2030, it also leads to a lighter carbon footprint from imported produce.
So, understanding the connection between food waste and the environment, what kind of host would you be the next time you're ordering for the table?
DBS partnered CNA for "My Own Green Plan", a three-part series of experiments that explores how our food choices might change when considering the environmental consequences.
Learn more about how you can continue your journey #TowardsZeroFoodWaste.
Find out more about DBS' other partnerships and initiatives #TowardsZeroFoodWaste.
Recommended for you
Based on your read
Based on similar interests
Recommended
Popular
Latest
Last Read