Bringing Chinese New Year cheer to the elderly in the community - A photo essay
BY DBS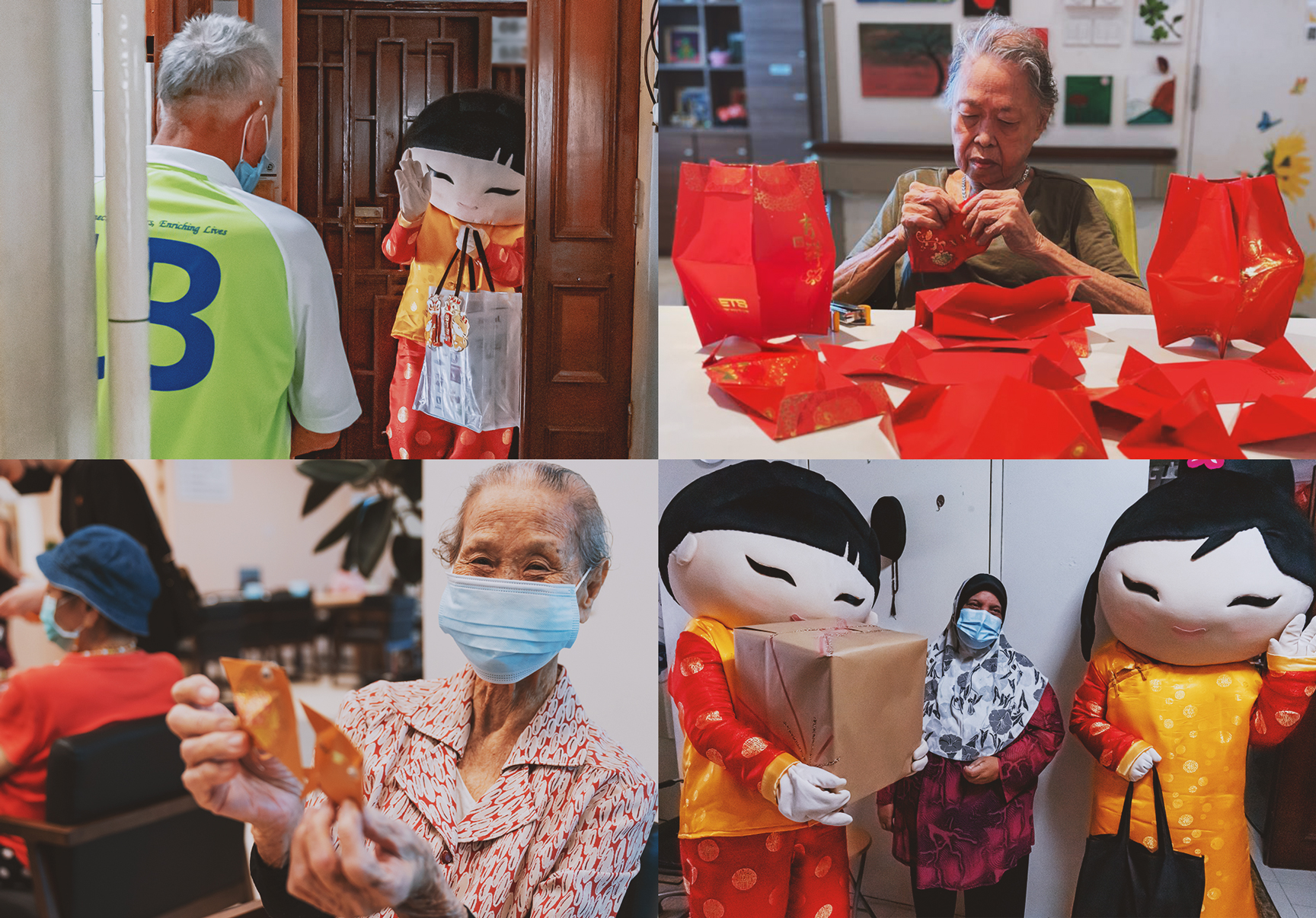 A surprise delivery from two special mascots, virtual birthday celebrations & spring cleaning sessions - a look at how the community supports the elderly during this festive season
The Chinese New Year (CNY) festivities are often a boisterous, joy-filled affair as family members come together in celebration.
For some, however, the occasion can also be a time of increased loneliness - underscoring the need for additional support. We check in with community organisations on how they are supporting their elderly beneficiaries so that they too experience the joy of the festivities. 
HCA Hospice Care 
To get everyone in the festive mood, DBS People of Purpose (PoP) volunteers helped the seniors tap on to their creative side to make Chinese New Year decorations for the centre.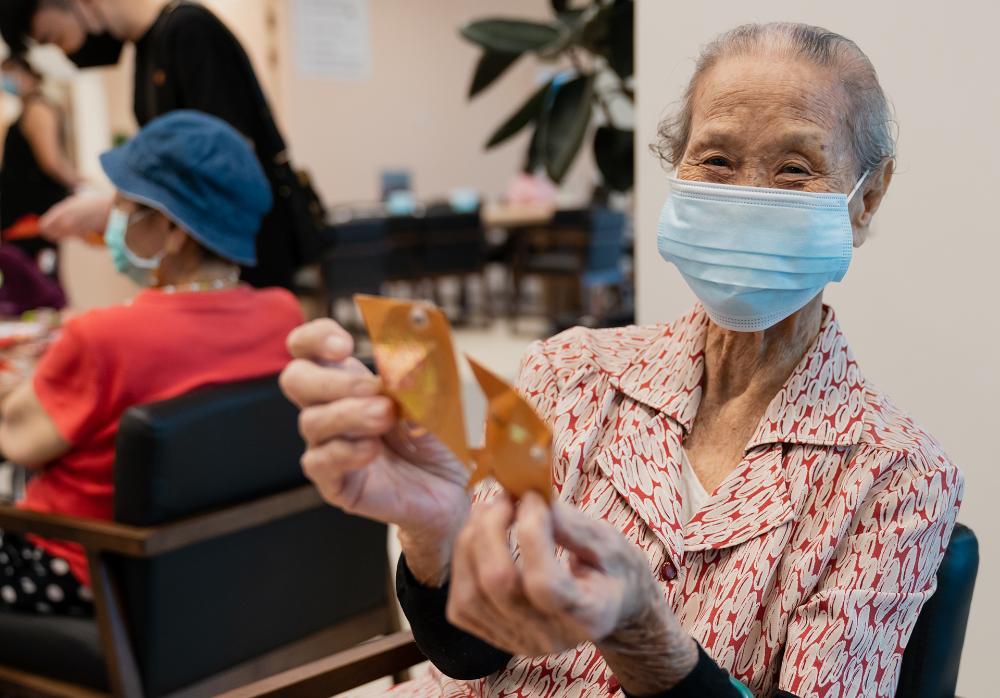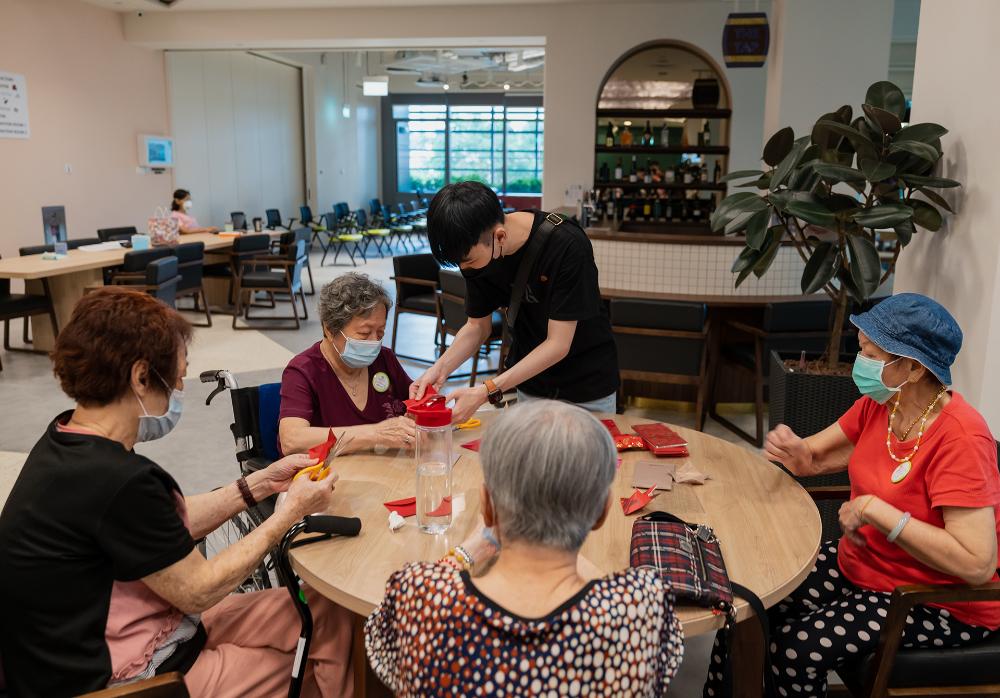 After that, the volunteers rolled up their sleeves to help spring clean the space.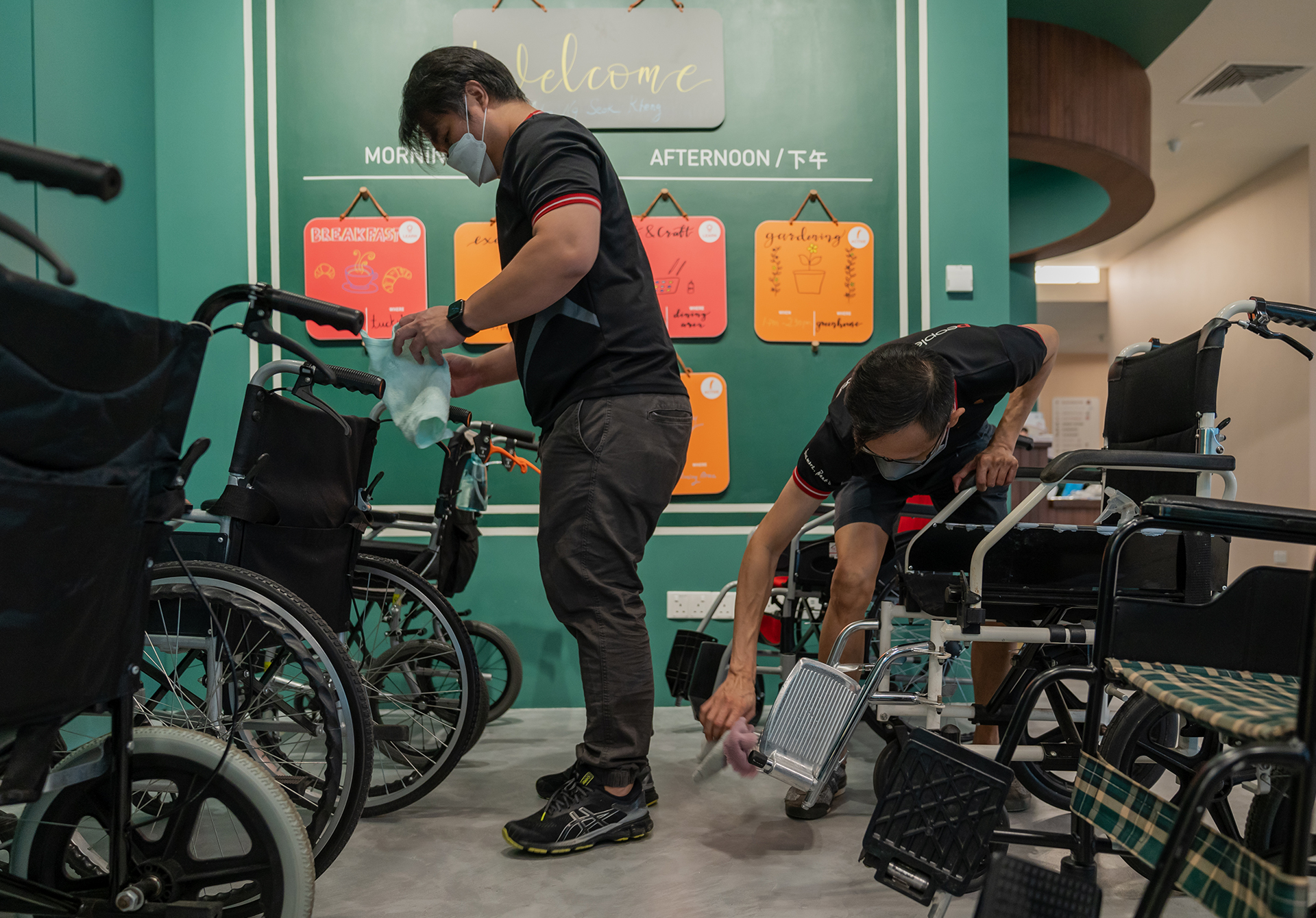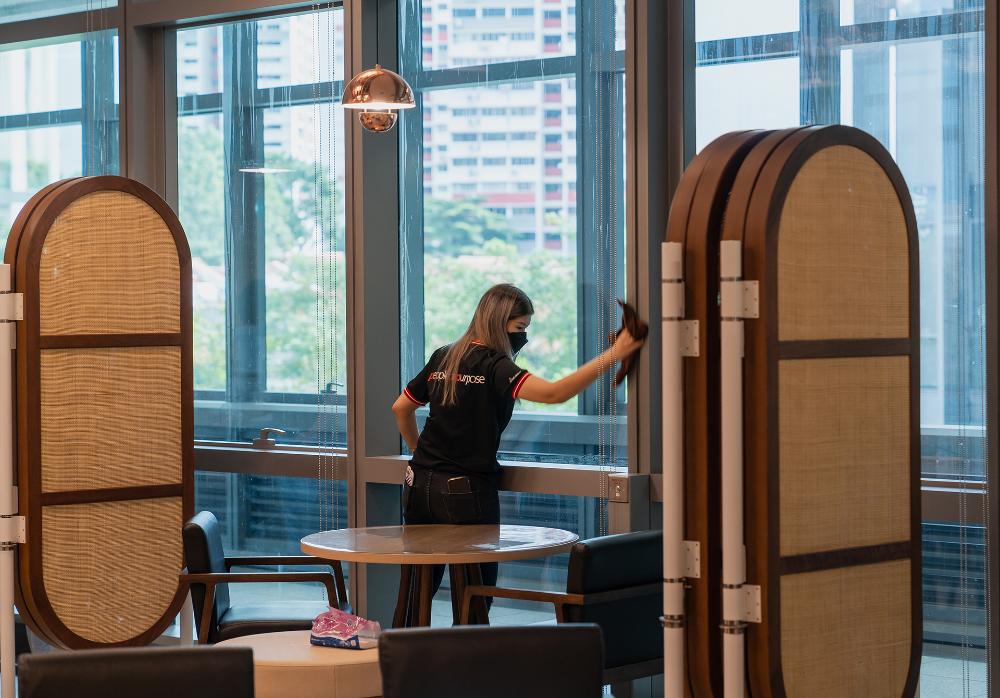 "For terminally ill patients, every moment is one to cherish. Festive celebrations often bring great joy and delight to our patients, enhancing their emotional well-being.
Celebratory activities conducted by volunteers not only create lasting memories, but also enrich our patients' social connection and gives them something to look forward to in spite of their illness. Thank you very much to DBS volunteers for lifting the spirits of our patients this Lunar New Year!" - CEO of HCA Hospice Care, Ms Karen Lee. 
Photos by Isaac Chu
Apex Harmony Lodge 
Every month since 2021, DBS PoP volunteers celebrate the birthdays of seniors in the lodge virtually - complete with a cake delivery!
This month, to ring in the Chinese New Year, seniors painted auspicious words to decorate the centre.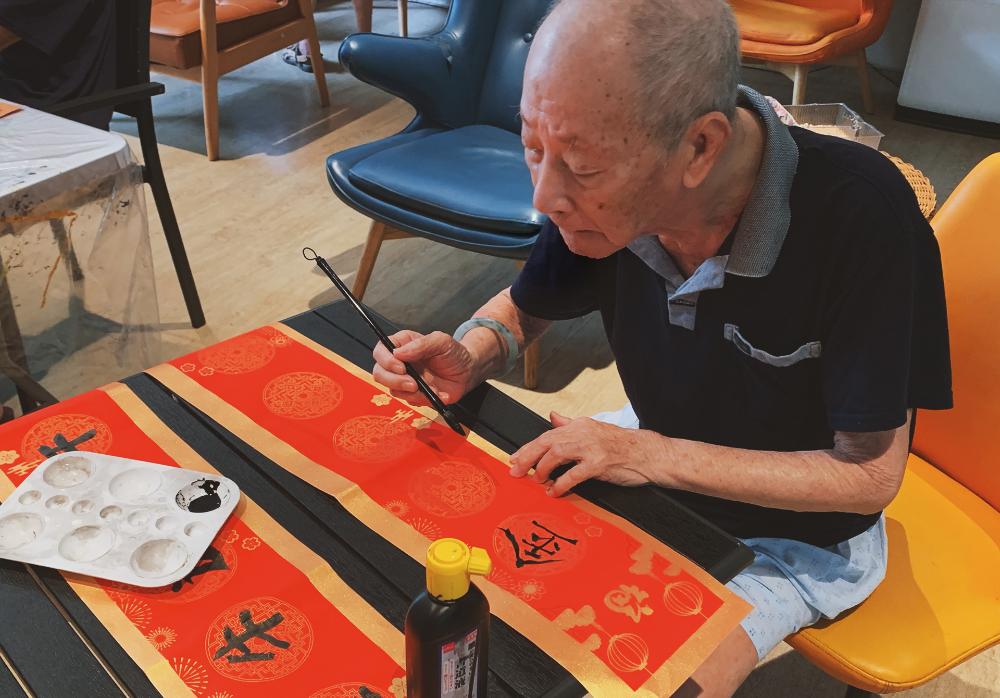 Paper lanterns and special 3D cards were also crafted.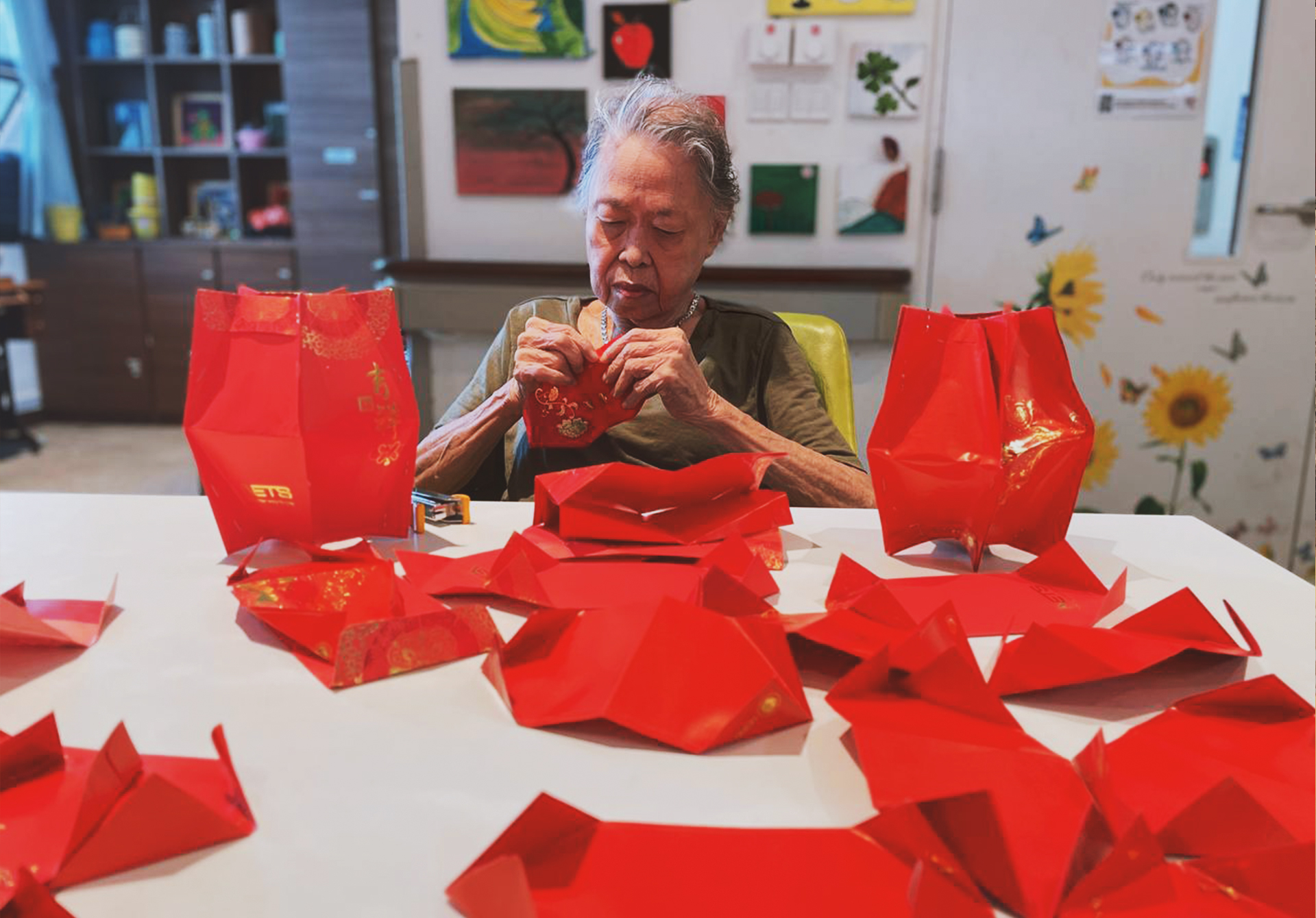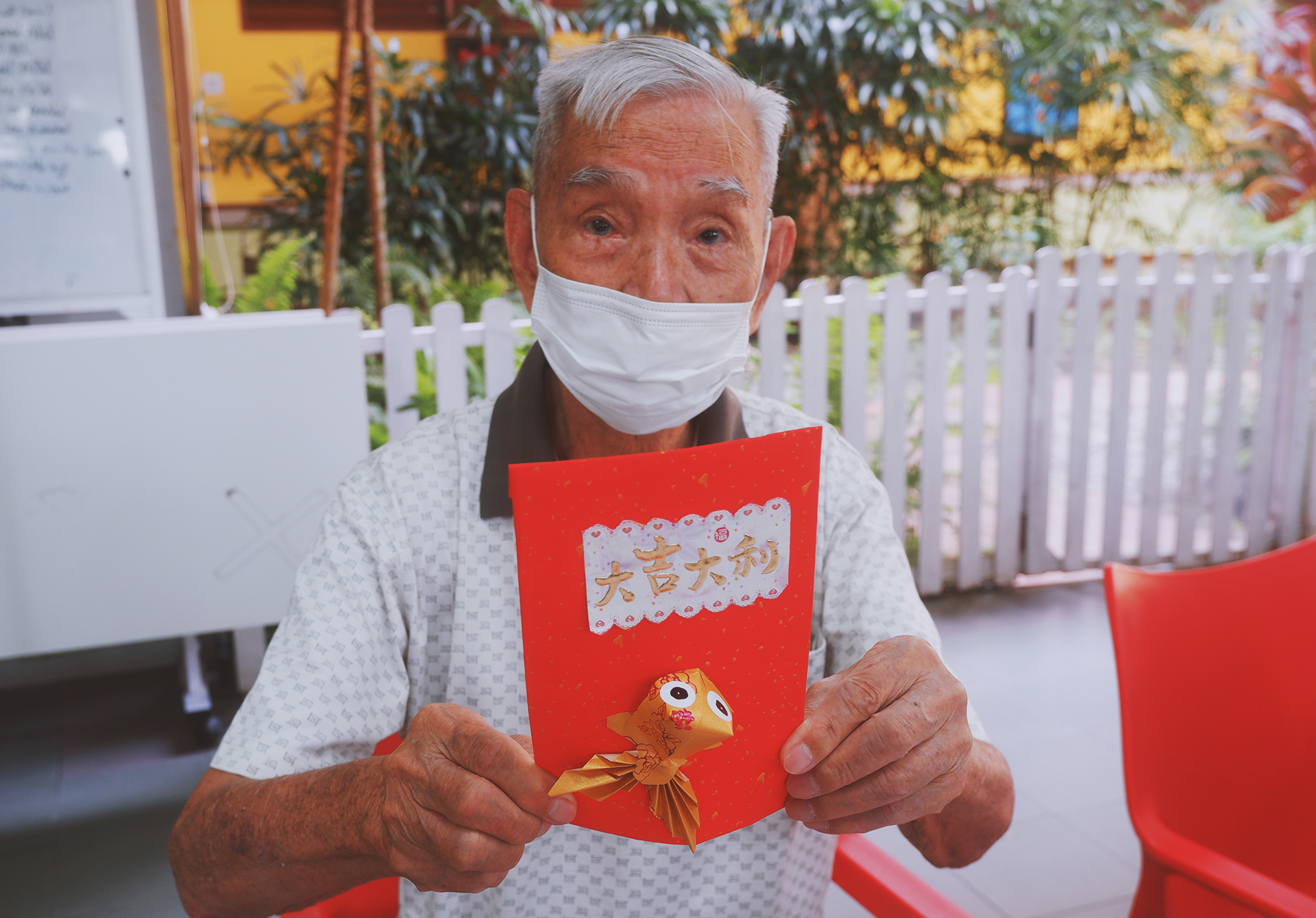 "The various restrictions on going out, zoning and visitations have greatly reduced the physical and social interactions for our seniors with their families, volunteers, and larger community.  This could lead to a quicker decline in persons with dementia. 
The monthly virtual DBS programmes enable us to foster bonds and interactions and build relationships remotely while also providing cognitive stimulation. This has brought cheer to our seniors and has enlivened their festive spirits, especially with special snacks during CNY.
Such programmes from DBS and other community volunteers are an immense source of support to our residents, their families and to our Lodge." - Mui-Kok Kah Wei, Deputy CEO of Apex Harmony Lodge.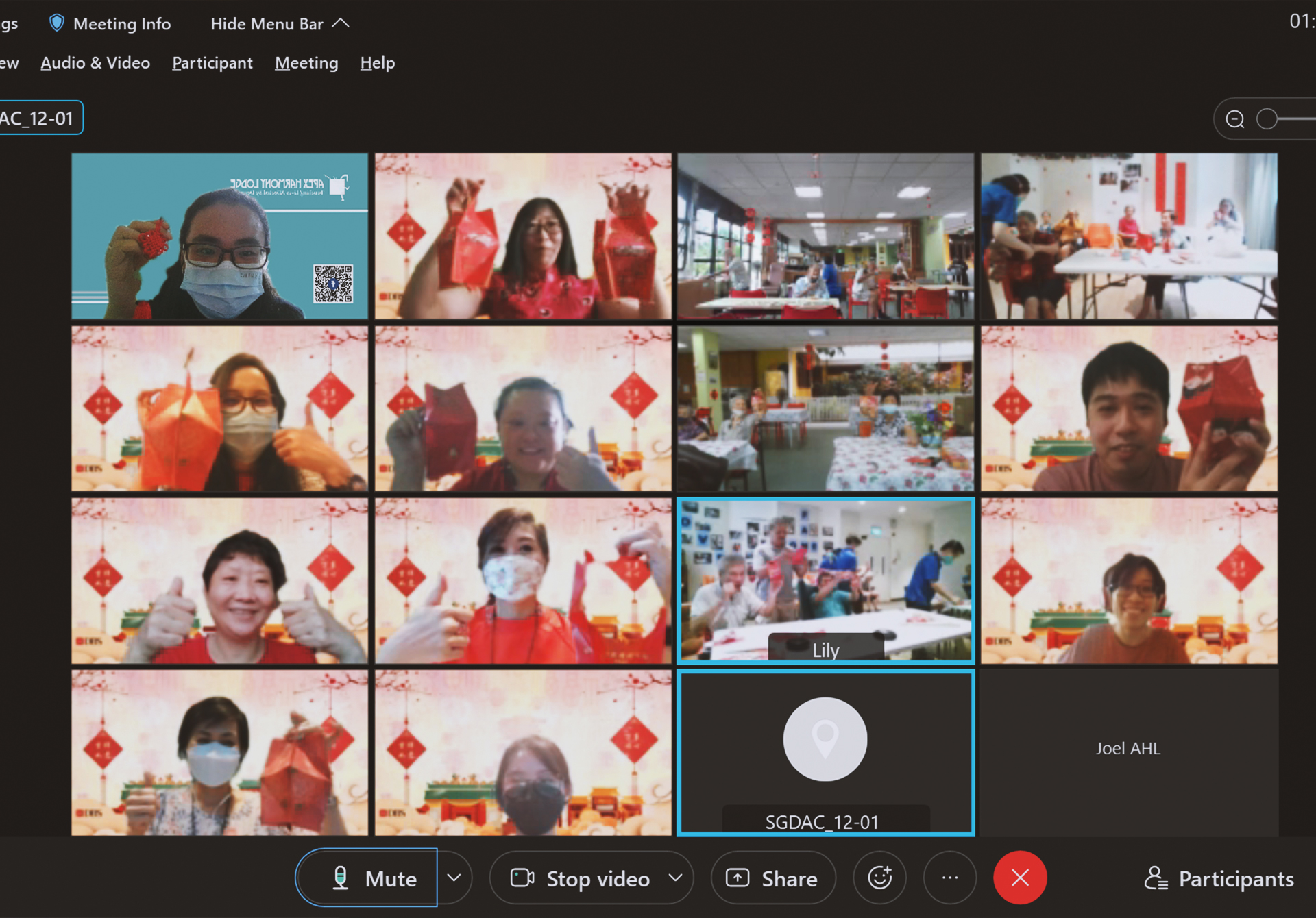 Photos by Apex Harmony Lodge 
Lions Befrienders 
DBS mascots Xing and Jaan joined DBS PoP volunteers in their "Bundles of Joy" initiative, to deliver goodie bags filled with essential goods such as floor cleaners, snacks, toilet paper and disinfectants to seniors.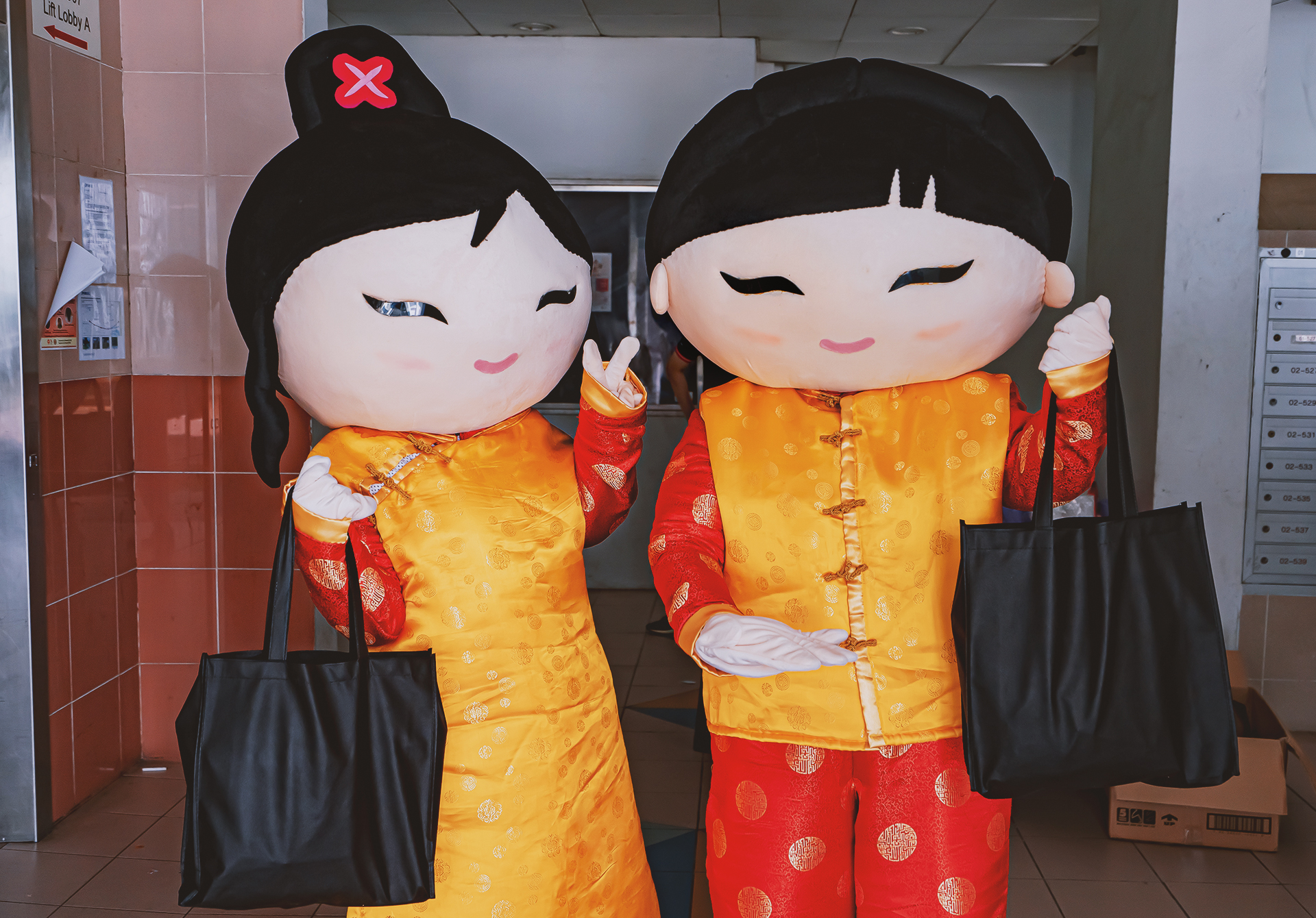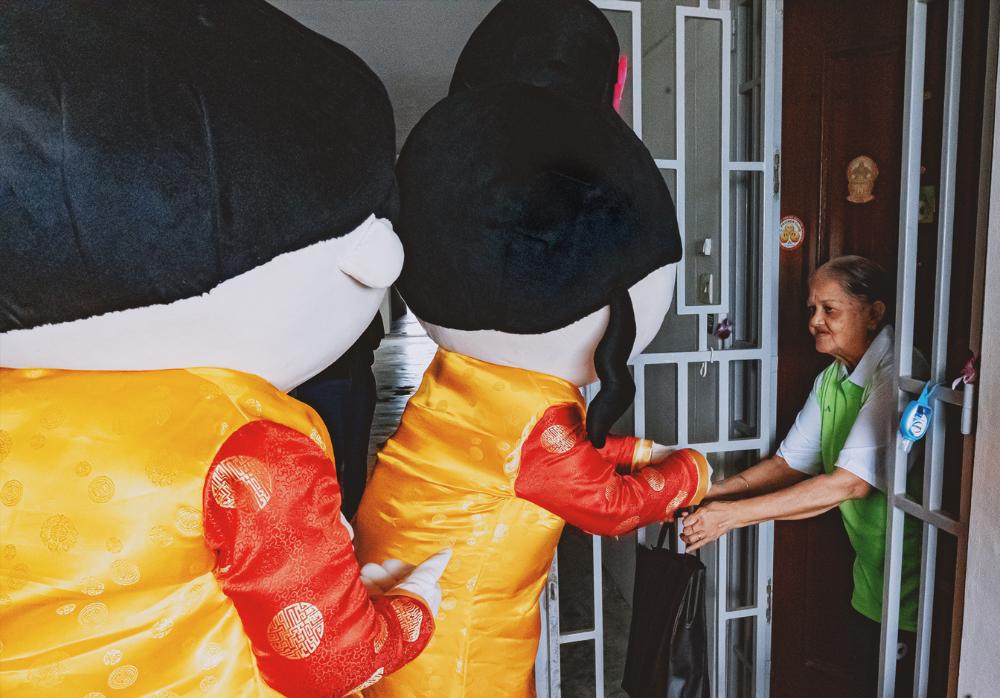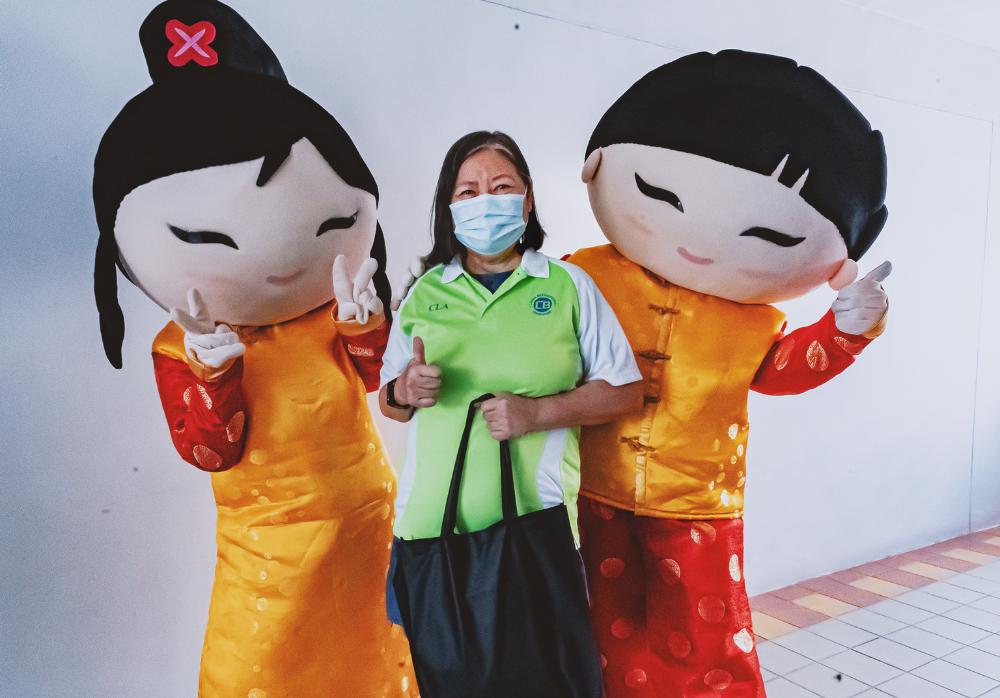 "CNY holds special significance in the hearts of many Chinese, especially the seniors. It is the time of the year where we reunite with our family and friends to spend quality time together. Without community support, many LB seniors will feel lonely and alienated from a care and support network, which could lead to a deterioration of their mental and emotional health." - Karen Wee, Executive Director of Lions Befrienders
The volunteers also granted the wish of two seniors - one was specially gifted with an air fryer...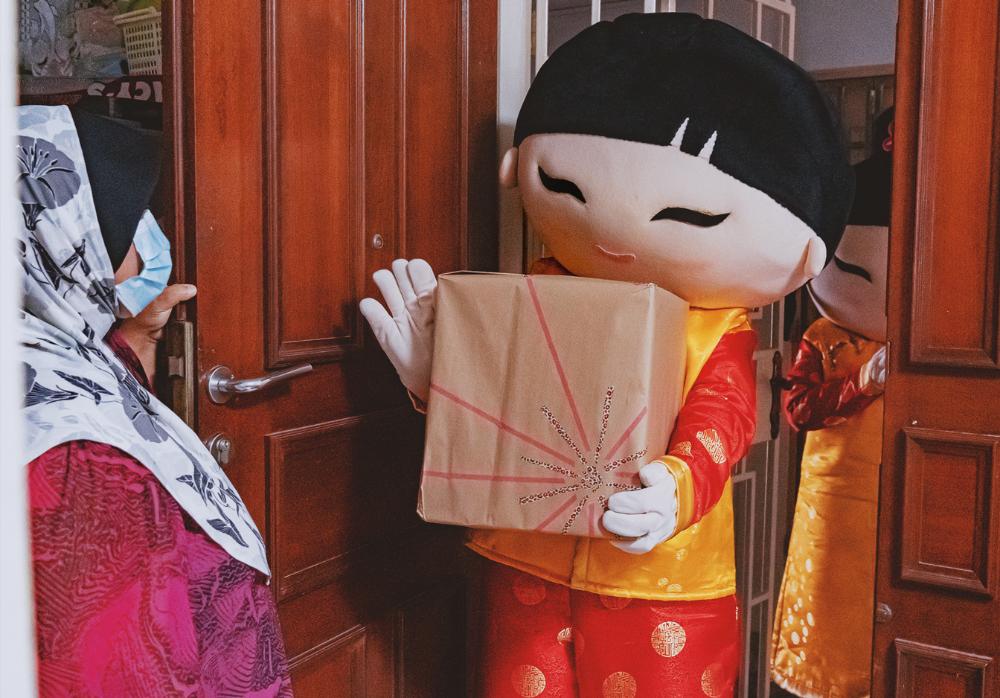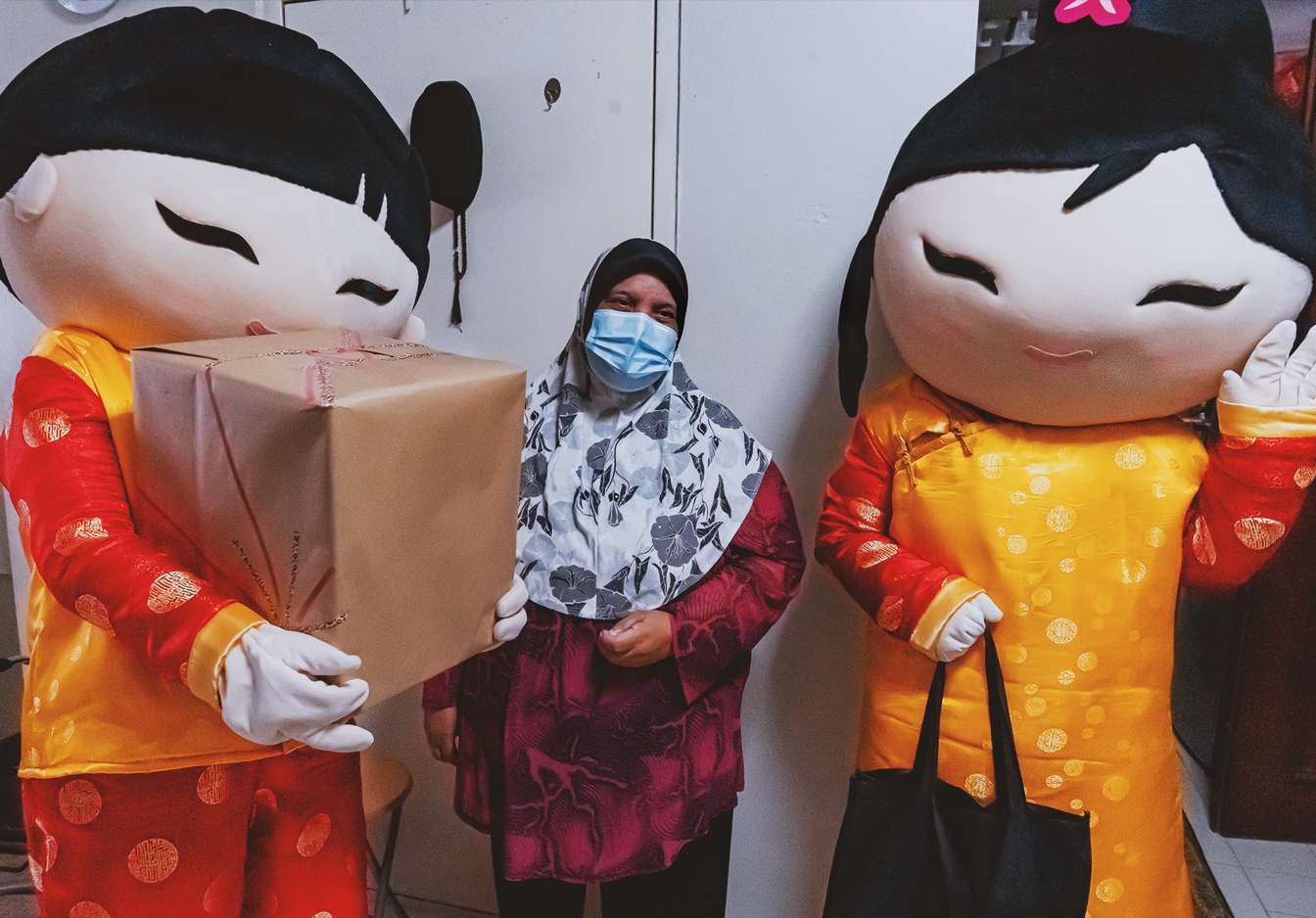 while another was gifted with a blender.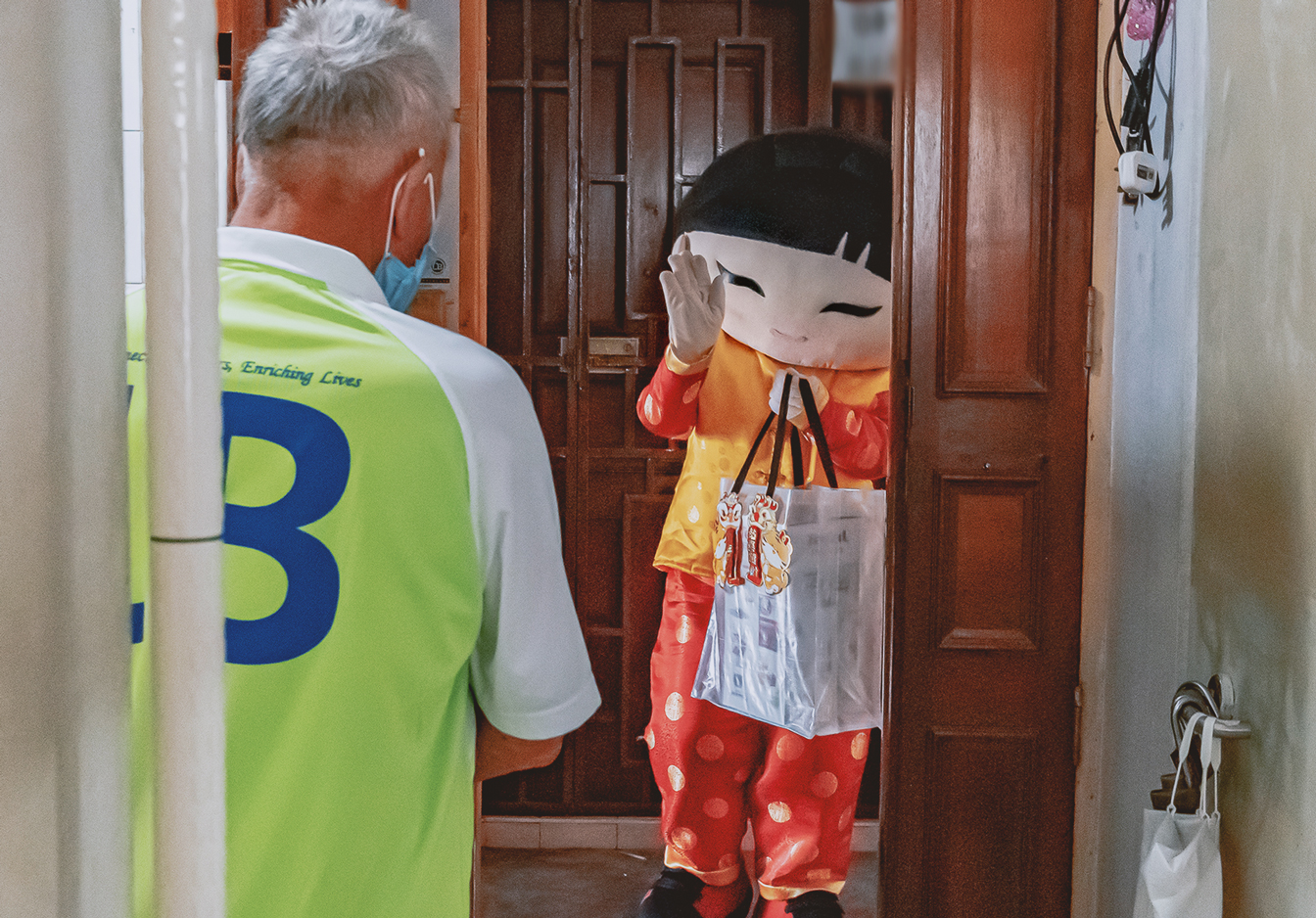 "All seniors need social interaction to stay mentally and emotionally healthy. This is especially true and relevant for LB's seniors who mostly live alone.
Initiatives such as Bundles of Joy and Grant-A-Wish by DBS not only provide them with daily necessities, but allow our seniors to experience heart-warming acts of compassion. This makes them feel valued and thus, improving their mood and outlook on life," said Wee.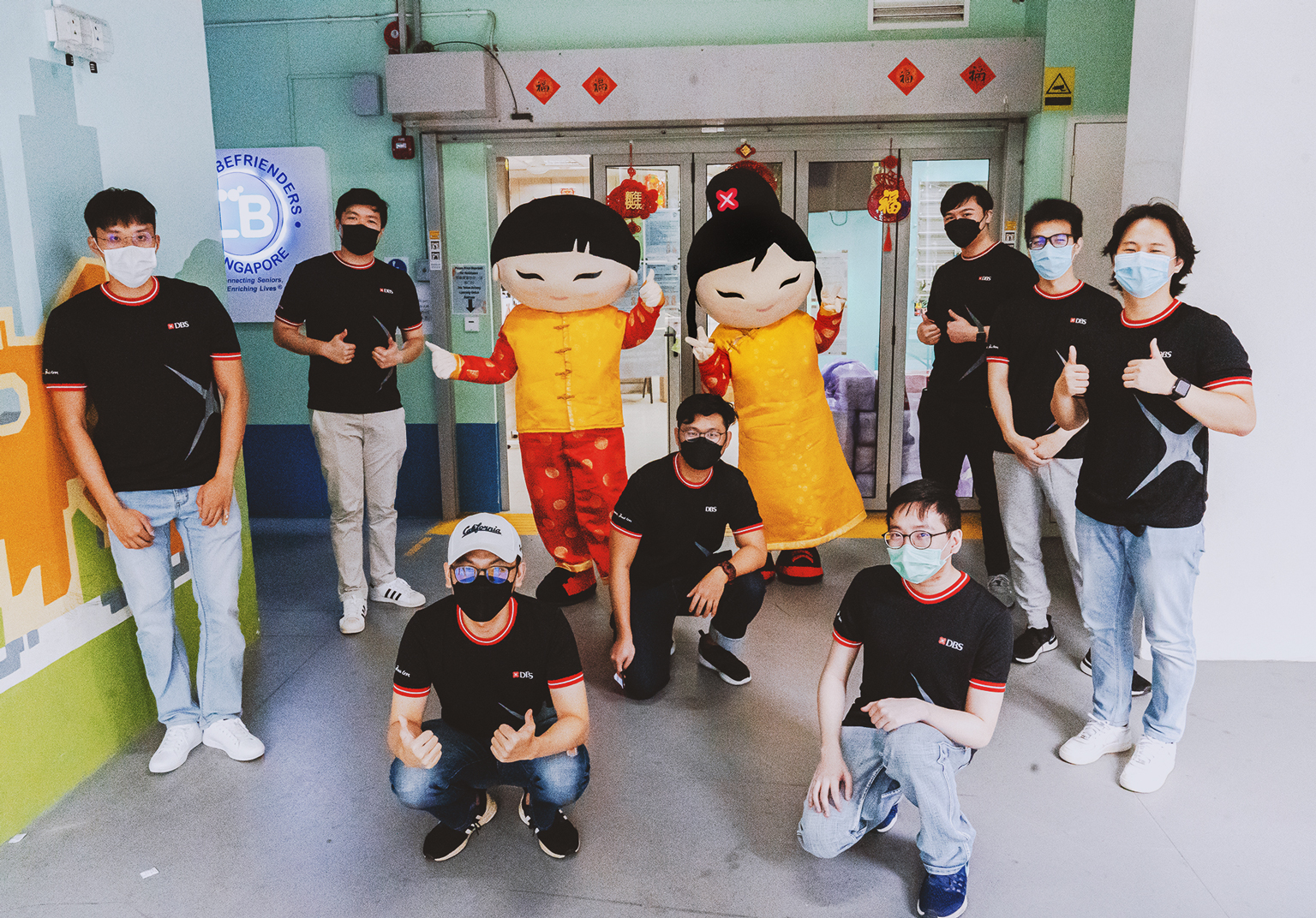 Photos by Shaun Teo
How are you celebrating Chinese New Year? In the midst of the busy festivities, let's take a moment to slow down and appreciate our loved ones, and reach out to those in need of extra support this CNY!
DBS Sparks, Season 2 Episode 9, "The Hidden Pandemic", is now out. In this episode, Claire struggles with severe stress and anxiety as she juggles the demands of work and caring for an ageing parent. Watch the episode here now.
Recommended for you
Based on your read
Based on similar interests
Recommended
Popular
Latest
Last Read