Warmth in the middle of a chilly winter's night
Motivated by nothing but a sense of purpose, Christine and her team of change agents challenged their traditional way of work to deliver much-needed help.
The Covid-19 pandemic has created an unprecedented threat to businesses around the world, with small and medium-sized enterprises (SMEs) facing the brunt of the crisis.
Those in Hong Kong may have it harder than other SMEs in the region – having already been badly affected by the social unrest since June last year.
The slowdown in activity during the crisis has also been apparent at DBS Bank.
Christine Yee, the head of the DBS BusinessCare of Technology & Operations in Hong Kong, says that her colleagues have had to deal with fewer customers due to social distancing measures and adjusted operational hours for many businesses.
But instead of being grateful for the reduced workload, Christine could not help but put herself in the shoes of her customers.
"The thing about our SME customers is that many of them are cash-based businesses, and they'd rather queue at the bank than perform transactions online. Given the situation and how visiting the bank was more difficult, I wondered how they were coping," she says.
"How else can I help you?"
Eager to reach out to these SMEs, Christine initiated a discussion with Patrick Lau of the bank's Institutional Banking Group and Jolynn Wong of Global Transaction Services, as well as the compliance team, and collectively developed a new approach to help their customers.
This eventually resulted in a complete change in the BusinessCare unit's operational model.
Before the pandemic, BusinessCare was primarily a call centre for corporate clients – in other words, communications with clients were largely passive.
Starting in April, the unit was tasked with a different responsibility – one that required its call centre agents to proactively reach out to existing SME clients. Besides offering to set up internet banking services at no cost – especially critical since contactless banking was highly encouraged – agents were also told to always ask if there was anything else the bank could help them in.
Uncovering unspoken needs along the way
SMEs were not the only group that benefitted from these calls made by Christine and team. Aware that the pandemic situation would also place significant strain on non-governmental organisations (NGOs) and religious organisations, Christine rallied her team to contact these organisations as well.
One such NGO was Solidar Suisse, a Swiss NGO that has, since its inception in 1936, been championing social justice, decent work, and democratic participation.
After receiving support in setting up the DBS' Fast Payment System (FPS), which allows donors to transfer money conveniently using a QR code, Solidar Suisse has since been able to do even more good work for the community.
With the FPS, donations can be more easily collected from the public and NGOs like Solidar Suisse can make every donated dollar count.
According to Mr Sanjiv Pandita, the Hong Kong representative of Solidar Suisse, DBS IDEAL, the bank's internet banking service for corporate customers, has also allowed him to receive much-needed funds from the headquarters in Switzerland. These funds have since been used to help people in Bangladesh and Cambodia who are affected by the pandemic.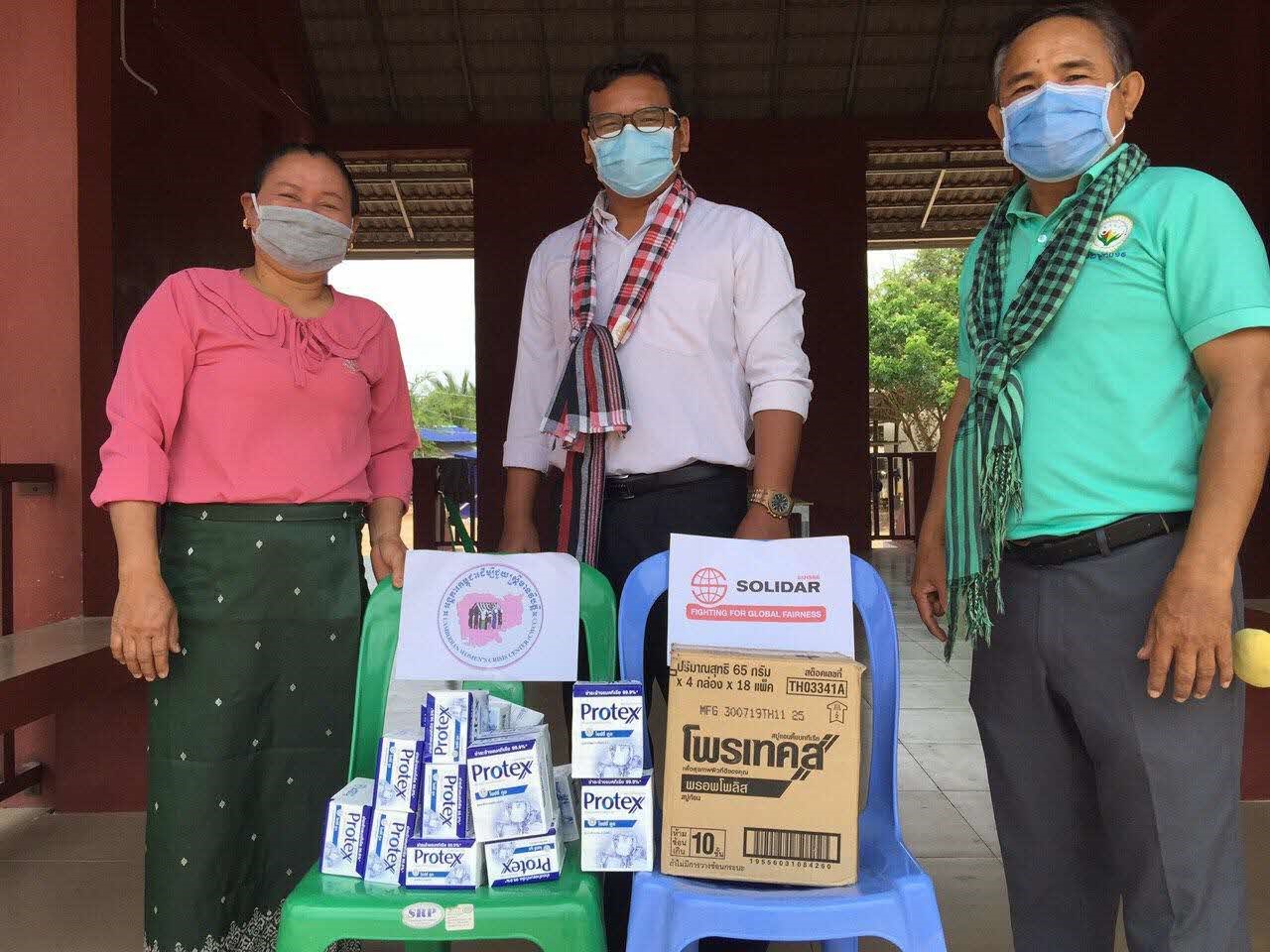 "We really appreciate the bank helping us to set up internet banking. Because of the disruptions to courier services caused by Covid-19, it was previously impossible for us to get cheques from our headquarters in Switzerland. Now, everything can be performed seamlessly online," he says.
Unravelling a new model here to stay
Between April and June, the Business Care Team of just four individuals made about 7,700 calls to businesses across Hong Kong.
Christine points out that it was only through these calls that some clients became aware of services that they previously thought they weren't eligible for.
One customer had even described the bank's efforts as providing "warmth in the middle of a chilly winter's night".
Due to the warm reception that the bank's proactive approach has received, Christine says that this new model of client engagement might be here to stay.
"This initiative of ours has really made an impact. Our customers and business partners have been very happy with this service," says Christine.
"Furthermore, it is well-aligned with the bank's aim to build a better world. It also shows how we can be a true partner and a member of the community."
---