Social enterprises partner DBS to help farmers and food processing companies in Taiwan survive another day – while saving food waste and feeding the needy.
With dining establishments forced to close and international travel affected due to Covid-19, food producers around the world have faced problems selling and exporting their goods.
This crisis has been particularly dire for small farming communities, such as the ones in the remote tribal areas of Taiwan.
For Ms Wu Minji, who runs a farm in the mountains of Hualien, revenue had steadily dwindled since the viral outbreak due to a sharp fall in orders. Her other revenue stream – hosting farm tours – had also dried up because people were not travelling due to the pandemic.
"We were really struggling to get by. There were some months when we didn't make a single cent," she says.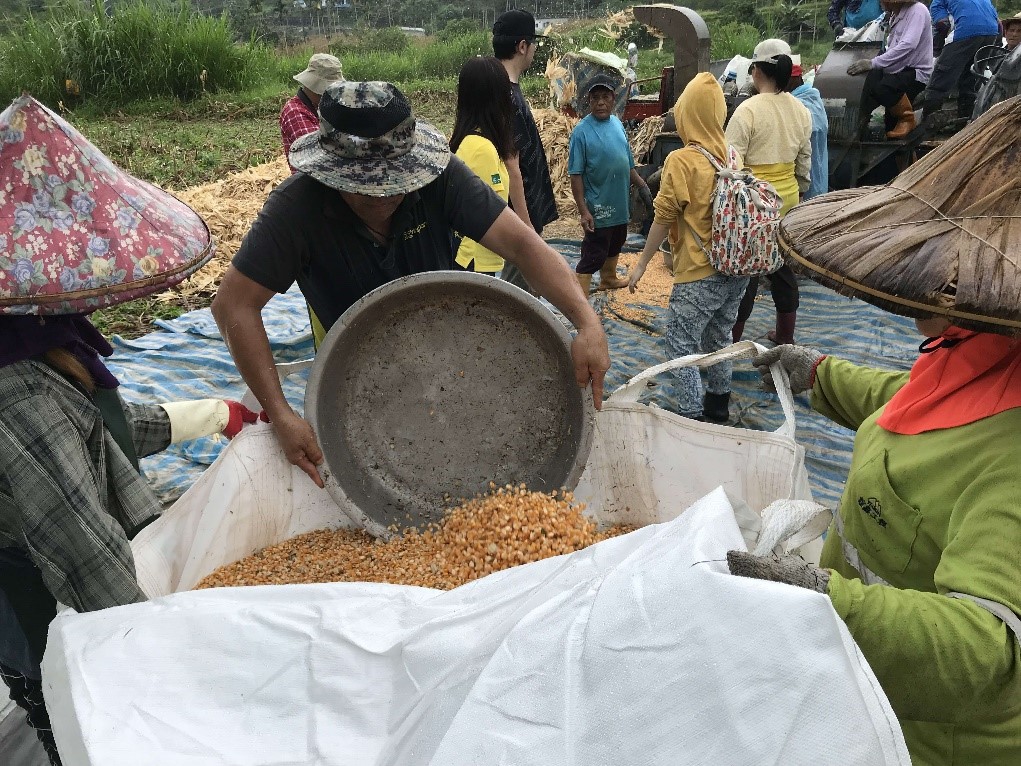 Buy Directly From Farmers, a social enterprise that helps connect consumers directly with farmers, estimates that the sales of the country's agriculture industry have plummeted by 60 percent due to the pandemic.
In light of this situation, DBS conceived a plan that tapped into the bank's Stronger Together Fund, a regional initiative launched in April to help vulnerable groups badly affected by the pandemic.
The good that keeps on giving
To enhance the positive impact, DBS also purchased food products from five social enterprises in Taiwan, tapping the same fund. Staff and clients were also encouraged to join the donation drive, which amassed a total of NTD 25.42 million (about SGD 1.13 million) – the amount was given to the Alliance of Taiwan Foodbanks which used it to purchase and distribute 50,850 food packs to the elderly and underprivileged individuals.
Besides generating income for food producers and championing social enterprises, this initiative also helped the society at large – a move which killed not two, but three birds with one stone.
The bonus? Existing produce was saved from rotting in warehouses due to low demand.
Buy Directly From Farmers, for instance, collected an order for snack bars, which was fulfilled by Ms Wu.
"Because of this initiative, DBS placed a massive order of 1,000 kilograms of corn through Buy Directly From Farmers with us. This was a lifesaver!" says Ms. Wu.
"If this huge order didn't come in, we would've had to feed some of the corn to the pigs and thrown the rest away. It would've been a serious waste of food."
Besides Buy Directly From Farmers, the bank also ordered fish floss from the social enterprise Asher, in turn helping 24 households of fishermen and two industrial freezing process factories that saw their revenues drop by up to 80 percent.
Meanwhile, orders of rice and noodles placed with Earth Friend Organic and 1-for-One respectively provided support to dozens of local farmers.
The Stronger Together Fund was also tapped to purchase liquid hand wash from Cha Tzu Tang, in turn helping farmers who produce camellia oil, thus helping to revive Taiwan's camellia oil industry and community.
Lim Him Chuan, General Manager of DBS Bank Taiwan said, "As a purpose-driven bank, we strive to create an impact beyond banking. Especially at times like this, it is important to show solidarity by providing support to the community and people in need. Through the Stronger Together Fund, we would like to show our support to our ecosystem partners and the communities affected by the pandemic. We believe that by standing together, we can overcome this crisis and emerge stronger."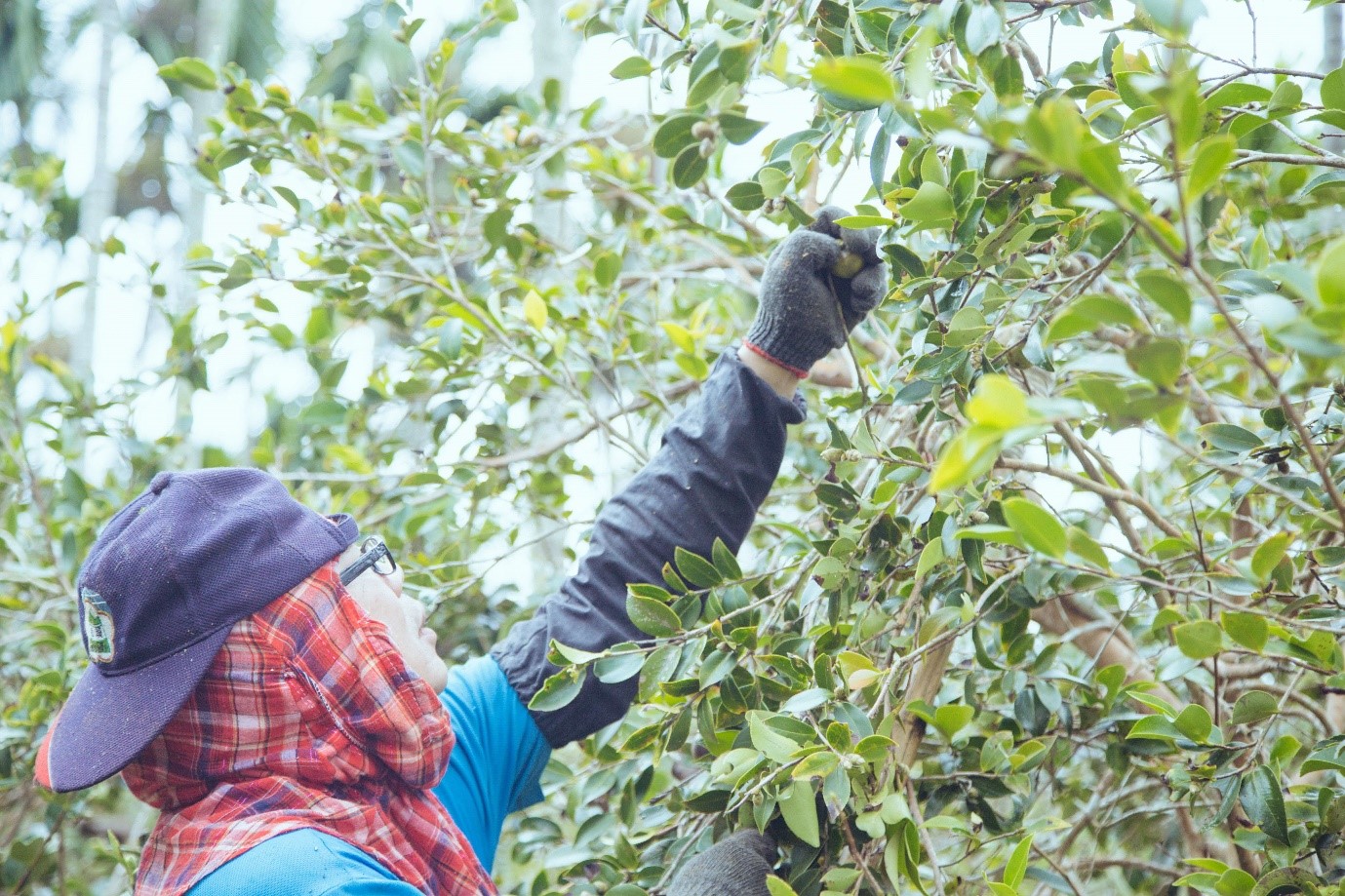 Outbreak revealing another issue – food waste
Ms Jin Xinyi, the founder of Buy Directly From Farmers, says that the pandemic has indirectly shone a light on the issue of food wastage in Taiwan.
"This pandemic has really got people thinking about how we manage our resources. About 40 percent of food in this country goes into the bin even before it reaches the table. There are a variety of reasons, but one of the most common is that the food just doesn't look good enough." said Ms Jin.
Explaining how food wastage could eventually lead to a food shortage, the former advertising professional turned social entrepreneur is now planning to introduce subscription-based food boxes that contain locally grown vegetables, handmade bread and noodles, as well as mini fruits that are hardly purchased due to misconceptions that they are not as good as regular-sized ones.
"I also want to show people through these food boxes that there are certain fruits and vegetables which have leaves and skin that can be consumed, hence leaving behind no food waste," she says.
"It is imperative that we look after the environment and be prudent with our resources. There have been instances of people hoarding food during the pandemic, and this, coupled with how flagrantly we're throwing away perfectly good food, is going to create a scenario where there just isn't enough to feed everyone on this island. We have to think ahead. It would be too late if we only react when there is a crisis."
---