日本におけるDBSグループ
在日代表からのメッセージ
日本におけるDBSグループの事業は、銀行業務に加えて証券業務も展開しながら長年にわたり成長を続けてきました。証券業務の展開に伴いこれまで以上に多種多様な金融商品やサービスを機関投資家のお客様に提供することにコミットしてまいります。DBSグループの最大の強みは、債券、ローン、スワップ、レポ、FXおよび決済等の幅広い金融ソリューションの提供を可能にするアジア全域にわたるネットワークにあります。
デジタル化の取り組みを通してDBSグループが真の「デジタルバンク」へと進化することで我々の強みに更に磨きをかけてまいります。
日本では金融業界のみならず、あらゆる業界において徐々にではありますが確実にデジタル・トランスフォーメーションが進展しつつあります。DBSグループはお客様のデジタル・トランスフォーメーションを支援する優れたパートナーであると自負しております。DBSグループは常にお客様に寄り添いながら、お客様のアジア地域における一層の事業拡大の一助になることを切望しております。
DBSグループ 在日代表 ケン・フー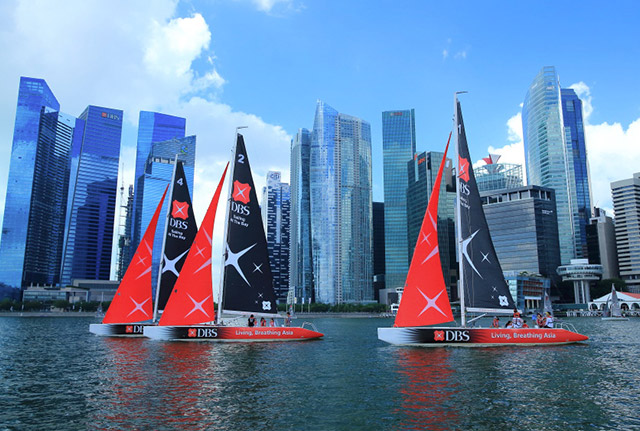 DBSとは
シンガポールの工業化推進と金融センターとしての発展に必要な開発資金の融資を行う目的で、DBS銀行はシンガポール共和国の建国後間もない1968年にシンガポール開発銀行として設立されました。(1999年に持ち株会社としてDBSグループ・ホールディングス社が設立され、シンガポール開発銀行はその傘下の完全子会社となり ました。)その後、香港、中国、台湾、インド、インドネシア、ベトナム、オーストラリア、他へも事業や支店網を拡大し、現在では18ヶ国に所在する280以上の支店を通じて広範な与信サービス(短期運転資金の貸付、専門的な貸付、等)、取引サービス(キャッシュ・マネジメント、貿易金融、保護預り業務、受託業務、等)、市場金融商品(外 国為替、金融派生商品、等)、資本市場に関するアドバイザリー業務等を提供しています。



DBS Group in Japan
A Message from Country Head
DBS's presence in Japan has grown over the years to include securities business on top of our banking business. With this expansion, we are committed to deliver a wider variety of investment and banking products to our institutional clients. Our greatest strength lies in our vast business network across Asia, enabling bonds, loans, swaps, repos, FX and payment solutions. These will be complemented by our digital initiatives that make us a truly digital bank.
Japan is slowly but surely embracing digital transformation in all sectors, not least the financial industry. We believe we can be a competent partner supporting this transformation. My biggest wish is to facilitate greater Asian engagement by our institutional clients while sharing our customer journey together.


Yours truly,
Ken Foo, Country Head, DBS Group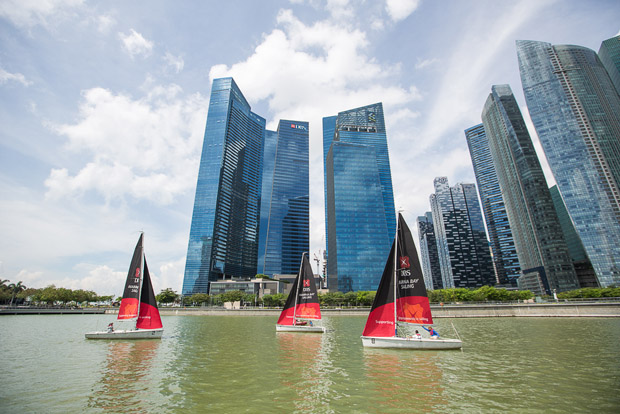 About DBS Group
DBS Bank was established in 1968 as a development bank to provide financing in support of Singapore's industrialisation and development into a financial hub. Today, DBS Bank is a leading financial services group in Asia, with over 280 branches across 18 countries, such as Hong Kong, China, Taiwan, India, Indonesia, Vietnam, and Australia. DBS Bank offers a full range of credit facilities (from short-term working capital financing to specialised lending), transaction services (cash management, trade finance and securities and fiduciary services); treasury and markets products (foreign exchange, interest rate derivatives and other structured derivatives); capital markets and advisory solutions.