日本におけるDBSグループ
在日代表からのメッセージ
私どもDBSグループの日本での事業は、1977年にDBS銀行東京支店としてスタートしました。以来、私たちは機関投資家の皆さまにさまざまな金融商品とサービスを提供することにコミットしてまいりました。2016年には、日本で証券ビジネスを展開するため、DBS証券株式会社を設立いたしました。
DBSグループの最大の強みは、アジア全域にわたるネットワーク、地域に密着した幅広い金融ソリューションの提供、そして銀行サービスのデジタル化です。
パンデミック後の世界では、テクノロジーとサステナビリティに焦点を当てた、これまでとは異なる種類の銀行が必要だと考えています。DBSは2014年以降、他社に先駆けてデジタル化を進めてきましたが、今後は、金融サービスを提供する先進的なテック企業のように、従来の銀行とは一線を画す存在になるための取り組みを強化する所存です。同時に、シンガポール開発銀行として設立された当初から目的志向であり、それが流行する以前からステークホルダー資本主義を支持してきたことから、サステナビリティの問題への取り組みも強化してまいります。
DBSは、ブロックチェーンや人工知能・機械学習などの新しいテクノロジーは、今後10年で成熟し、金融の世界を大きく変える可能性があると考えています。 
私たちは、ここ東京支店にスタートアップの文化を根付かせ、重要なデジタル技術を身につけさせることで、イノベーションと起業家精神が育まれることを期待しています。
そして何より、私たちは日本の企業や金融機関のお客様のデジタル化の取り組みに協力し、シームレスな顧客体験を提供する用意があります。
DBSグループ 在日代表 石塚彰人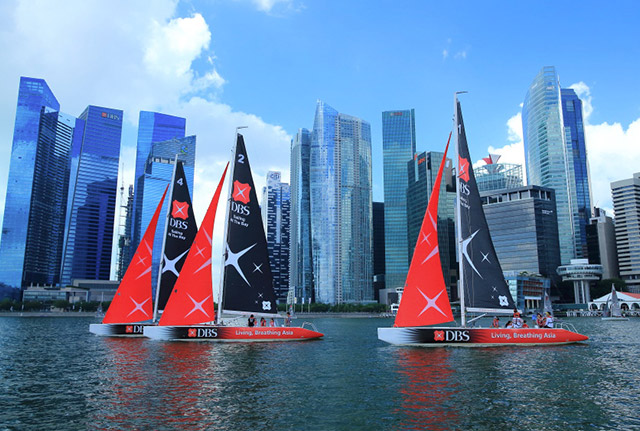 DBSとは
シンガポールの工業化推進と金融センターとしての発展に必要な開発資金の融資を行う目的で、DBS銀行はシンガポール共和国の建国後間もない1968年にシンガポール開発銀行として設立されました。(1999年に持ち株会社としてDBSグループ・ホールディングス社が設立され、シンガポール開発銀行はその傘下の完全子会社となり ました。)その後、香港、中国、台湾、インド、インドネシア、ベトナム、オーストラリア、他へも事業や支店網を拡大し、現在では19ヶ国に所在する280以上の支店を通じて広範な与信サービス(短期運転資金の貸付、専門的な貸付、等)、取引サービス(キャッシュ・マネジメント、貿易金融、保護預り業務、受託業務、等)、市場金融商品(外 国為替、金融派生商品、等)、資本市場に関するアドバイザリー業務等を提供しています。



DBS Group in Japan
A Message from Country Head
DBS Group's business in Japan started in 1977 with the DBS Bank Tokyo Branch. Since then, we have been committed to providing a wide variety of financial products and services to our institutional clients. In 2016, we established DBS Securities Japan Ltd. in to expand our offerings to the securities business as well.
DBS Group's greatest strengths are its pan-Asian network, its ability to provide a wide range of localised financial solutions, and the digitalisation of banking services.
It is DBS' belief that a different kind of bank is needed in a post-pandemic world – one that is more technology and sustainability-focused. And while this is in many ways what the bank already is today – having been ahead of its peers in transforming itself digitally since 2014 – it is committed to intensifying efforts going forward to become even more like a forward-looking tech company offering financial services, and less like a conventional bank. At the same time, it will continue to up the ante on addressing sustainability issues, having been purpose-driven from its founding as the Development Bank of Singapore, and championing stakeholder capitalism way before that was fashionable.
It is DBS' belief that emerging technologies such as blockchain and artificial intelligence/ machine learning will continue to mature and will likely reshape the world of finance in the coming decade.
By imbuing a startup culture in our branch here in Japan, and equipping our employees with important digital skills, we hope that a spirit of innovation and entrepreneurship will continue to flourish.
Most of all, we stand ready to partner our corporate and financial institution customers in their digitalisation efforts to deliver a seamless customer experience.
Yours truly,
Akito Ishizuka, Country Head, DBS Group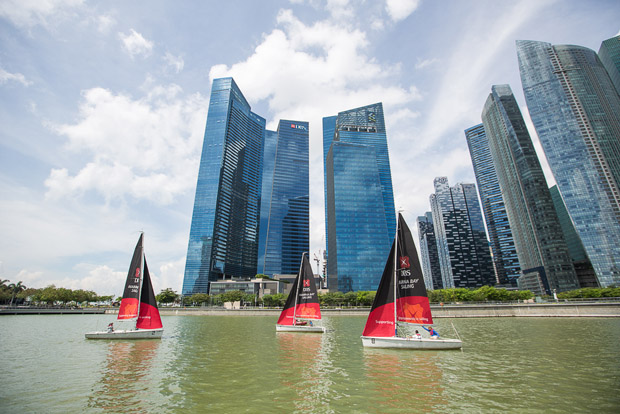 About DBS Group
DBS Bank was established in 1968 as a development bank to provide financing in support of Singapore's industrialisation and development into a financial hub. Today, DBS Bank is a leading financial services group in Asia, with over 280 branches across 19 countries, such as Hong Kong, China, Taiwan, India, Indonesia, Vietnam, and Australia. DBS Bank offers a full range of credit facilities (from short-term working capital financing to specialised lending), transaction services (cash management, trade finance and securities and fiduciary services); treasury and markets products (foreign exchange, interest rate derivatives and other structured derivatives); capital markets and advisory solutions.