About
Group Management Committee
Group Management Committee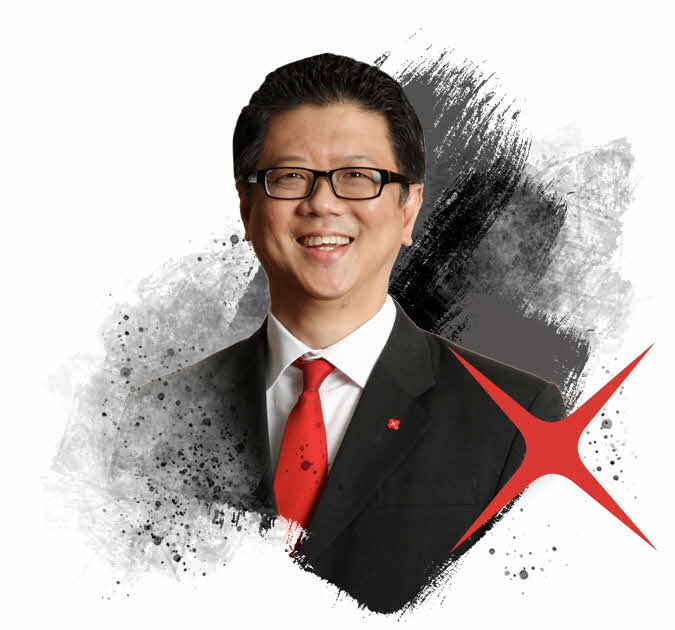 Lim Him Chuan
林鑫川
Strategy, Transformation, Analytics & Research
Lim Him Chuan is Group Head of Strategy, Transformation, Analytics & Research (GSTAR). He is a member of the DBS Group Executive Committee. In this role, he works with the Group CEO and Group Management Committee to develop strategies to drive growth and valuation for shareholders. He also oversees strategic reviews and execution of these strategies across the bank globally.
Prior to this, Him Chuan was General Manager and Chief Executive Officer of DBS Bank Taiwan, a role he held from 2018 to 2023. Under his leadership, DBS Taiwan's income increased at a compounded annual growth rate of 6%, while net profit before tax grew at a CAGR of 12%. DBS Taiwan also won multiple accolades including Best International Foreign Bank in Taiwan by Asiamoney.
Him Chuan's other senior leadership roles at DBS include being Group Head of Product Management for Global Transaction Services, Group Chief Operating Officer for Institutional Banking Group and International Markets, Risk Management Group and Head of Group Audit.
Before joining DBS, he worked as a Vice President with the Risk Management Group at JP Morgan and held positions as Audit Manager and Management Consultant with PricewaterhouseCoopers in Singapore and New York.
Him Chuan holds a bachelor's degree in Accountancy (Honours) from the National University of Singapore (NUS) and completed the Accelerated Development Programme (business leadership) at the Chicago Booth School of Business. He was conferred the title of Singapore Institute of Banking and Finance Fellow in 2014 in recognition of his contributions to the Singapore financial services industry and his industry thought leadership.
Explore