About
Group Management Committee
Group Management Committee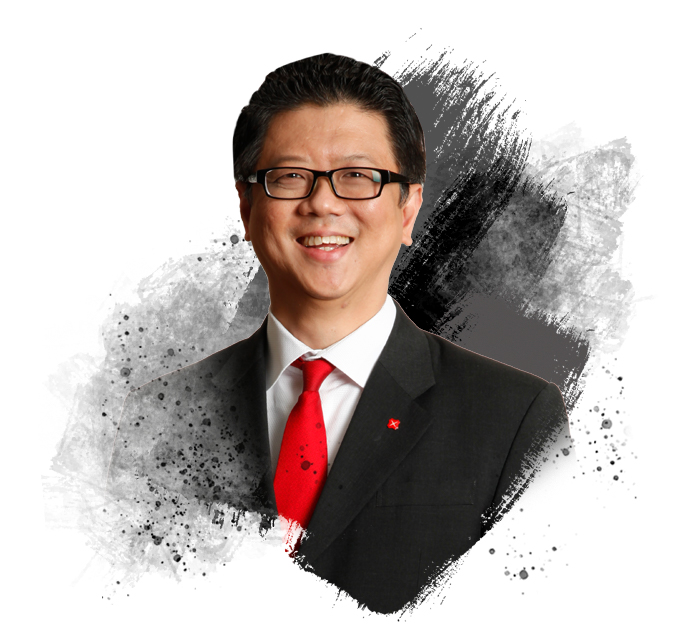 Lim Him Chuan
林鑫川
DBS Taiwan
General Manager and Chief Executive Officer
Lim Him Chuan is General Manager & Chief Executive Officer of DBS Bank Taiwan.
Prior to this, Him Chuan was the Group Head of Product Management for the Global Transaction Services (GTS) business at DBS. In that role, he was responsible for the strategic governance and management of product development, commercialisation and profitability of the cash management and trade finance business.
Under his leadership, the business registered robust growth with a strong focus on product digitilisation and significant improvements in the Greenwich Customer Satisfaction Survey. As well, DBS received a range of regional and international awards, including Global Finance's Best Bank in Asia Pacific for Cash Management, Documentary Trade and Open Account Trade. Before that role, Him Chuan was the Group Chief Operating Officer for the DBS' Institutional Banking Group and International Markets, leading various strategic business, customer and employee journey change programmes. Him Chuan was also the Head of Group Audit at DBS. He successfully transformed Group Audit into a multi-disciplinary professional services team, which won the Singapore Internal Audit Excellence Award in 2012. Him Chuan also held senior leadership roles in the Risk Management Group of DBS, including steering the Basel Programme.
Before joining DBS, Him Chuan was a Vice President with the Risk Management Group at JP Morgan in Singapore, driving various risk management initiatives in the Emerging Asia Markets and Global Foreign Exchange/ Commodities businesses of the bank. He also assumed positions as Audit Manager and Management Consultant with PricewaterhouseCoopers in Singapore and New York.
Him Chuan holds a Bachelor degree in Accountancy (Honours) from the National Universityof Singapore (NUS).In addition, he completed the Accelerated Development Programme (business leadership) at the Chicago Booth School of Business. In recognition for his contributions to the Singapore financial services industry as well his industry thought leadership, Him Chuan was conferred the title of Singapore Institute of Banking and Finance (IBF) Fellow in 2014.
Explore