About
Group Management Committee
Group Management Committee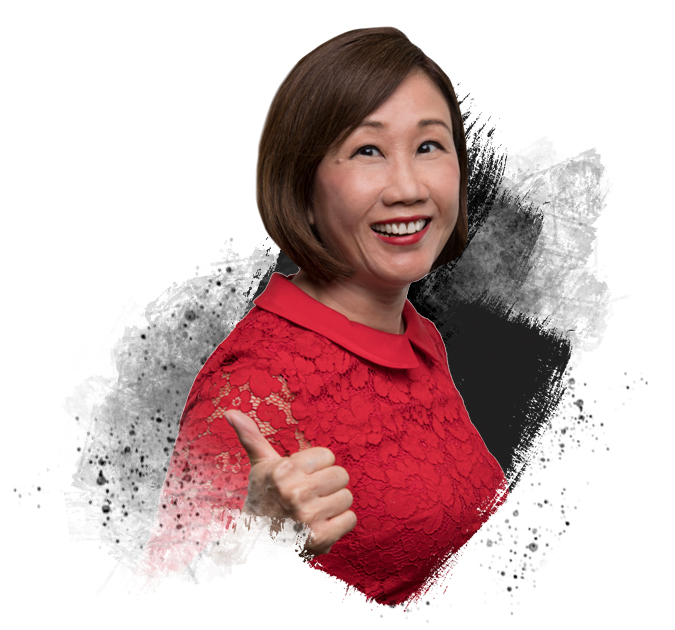 Lee Yan Hong
李映虹
Human Resources
Managing Director and Head
Ms Lee Yan Hong is Managing Director and Head of Group Human Resources at DBS Bank.
Yan Hong has more than 25 years of Human Capital management experience across a spectrum of industries, specialisations, coverage and geographies. During her time in General Motors, Hewlett Packard and Citigroup, she had a track record that included a broad coverage in areas of compensation and benefits, talent and performance management, learning and development, employee relations and organizational design.
At DBS, Yan Hong drives the overall strategic people agenda of the Group. She is recognised for taking a proactive approach in building best practices in HR, setting the direction and spearheading various functions and initiatives in the organizational growth of the Bank.
Under her leadership, DBS has won several accolades – winner of Gallup's Great Workplace Award; listed as one of the Top Companies for Leaders globally by Aon Hewitt; being conferred the SG50 Special Award category in Best Companies for Mums Awards from NTUC in Singapore, named Bloomberg Businessweek's Financial Institution Awards – Training Academy of the Year in Hong Kong and Universum's Top 100 Most Attractive Employers by business undergraduates in China, all in recognition for good HR practices.
Yan Hong represented DBS as a member for one of the ASPIRE Review committees. She was a committee member of the Human Resource (HR) Skills Council for WDA and committee member of the HCLI CHRO Advisory Panel.
Explore